Last Updated on September 7, 2022
Sapphire is one of the most precious stones in the world that is also in high demand. In 2020, the market size for sapphire was around USD 6,690.93 million, which is expected to reach USD 10,932.56 million by 2028. Sapphire can be found in various colors and shades and is known to have a strong emotional connection with its owners. 

The stunning blue color of sapphire is even said to soothe your mind and help you achieve clarity. However, if you want to buy exotic sapphire jewelry online, there are several things that you need to take into account before making your purchase. Here are seven important things that every buyer should consider before buying an exotic or loose sapphire online.
Check the Seller's Authenticity.
When buying exotic sapphire jewelry from an online store, it's important to check the seller's authenticity. First, check if they are a well-known name in the industry and if they have an online presence. Next, check if they are a member of any association like American Gem Society (AGS), World Jewelry Confederation (WJC), International Colored Gemstones Association, etc., and whether or not the board members of these associations have verified their membership. Moreover, check if other reputable sellers offer their products as well. If this is the case, it would mean they also have a good reputation in the market.
Finally, choose an online store like Leibish, which offers authentic stones at reasonable prices with free shipping worldwide. At Leibish, you can explore a range of exotic sapphire jewelry with the certainty that they are genuine and priced competitively.
Know More About the Sapphire.
Sapphire is a blue variety of corundum, the second hardest material on earth after diamond. It often occurs in nature due to volcanic activity but can also be artificially made.
Sapphire is found in many colors, including orangey-red (carmine), yellowish-orange (citrine), green, pink, and purple. You can also enhance these colors through heat treatment or dyeing. If you are interested in buying an orange sapphire ring or necklace, many online sellers will offer a variety of options for you to choose from if you look closely enough.
When shopping for exotic sapphires online, keep these things in mind:
The color of your stone should match its intended use

Make sure that your piece has been certified by an independent gemologist

Ask questions about where exactly these gems were sourced from before making any purchases
Check the Quality of the Sapphire.
Check the clarity of the sapphire. The clarity refers to how many inclusions are visible under 10x magnification. Inclusions such as bubbles, cracks, feathers, and silk may affect a stone's value. You can compare your sapphire with this chart of clarity levels:
Clarity grades: VVS, VS, SI1, SI2, and I3
Color grading is usually done by comparing stones side by side against each other. It is because there are no standards for grading color in sapphires. After all, it all depends on personal preference. If you want to match an existing piece and have an idea of what you're looking for, then this might be an option for you but don't expect perfection.
Gemological labs use a GIA scale from D-Z where Z represents extremely dark blueish black while D represents light blueish gray tones with no discernible hue difference between them. However, only professionals will be able to tell the difference between these two types, which is why most people just stick with buying calibrated diamonds instead.
Always Ask for a Certificate.
If you're buying high-end exotic sapphire jewelry online, it's always a good idea to ask for a certificate of authenticity. It will prove that the gemstone you purchase is genuine and not fake. The certificate should state your stone's weight, color, clarity, and cut. It should also come from an independent gemological laboratory accredited by GIA (Gemological Institute of America).
Make Sure It Ships to Your Country.
You also need to be sure that the seller ships to your country. If you are buying from another country, ensure that the seller can ship internationally. The same applies to local sellers: If you want to buy from a local jeweler who does not ship internationally and has no physical location in your area, it's probably best to look elsewhere.
You should also check if this jeweler has any restrictions on international shipping. For example, some may restrict it on certain items or accept payment through PayPal and other international payment services. In contrast, others may choose not to ship outside their home country's borders.
Check if there is a Return/Exchange/Refund Policy in Place.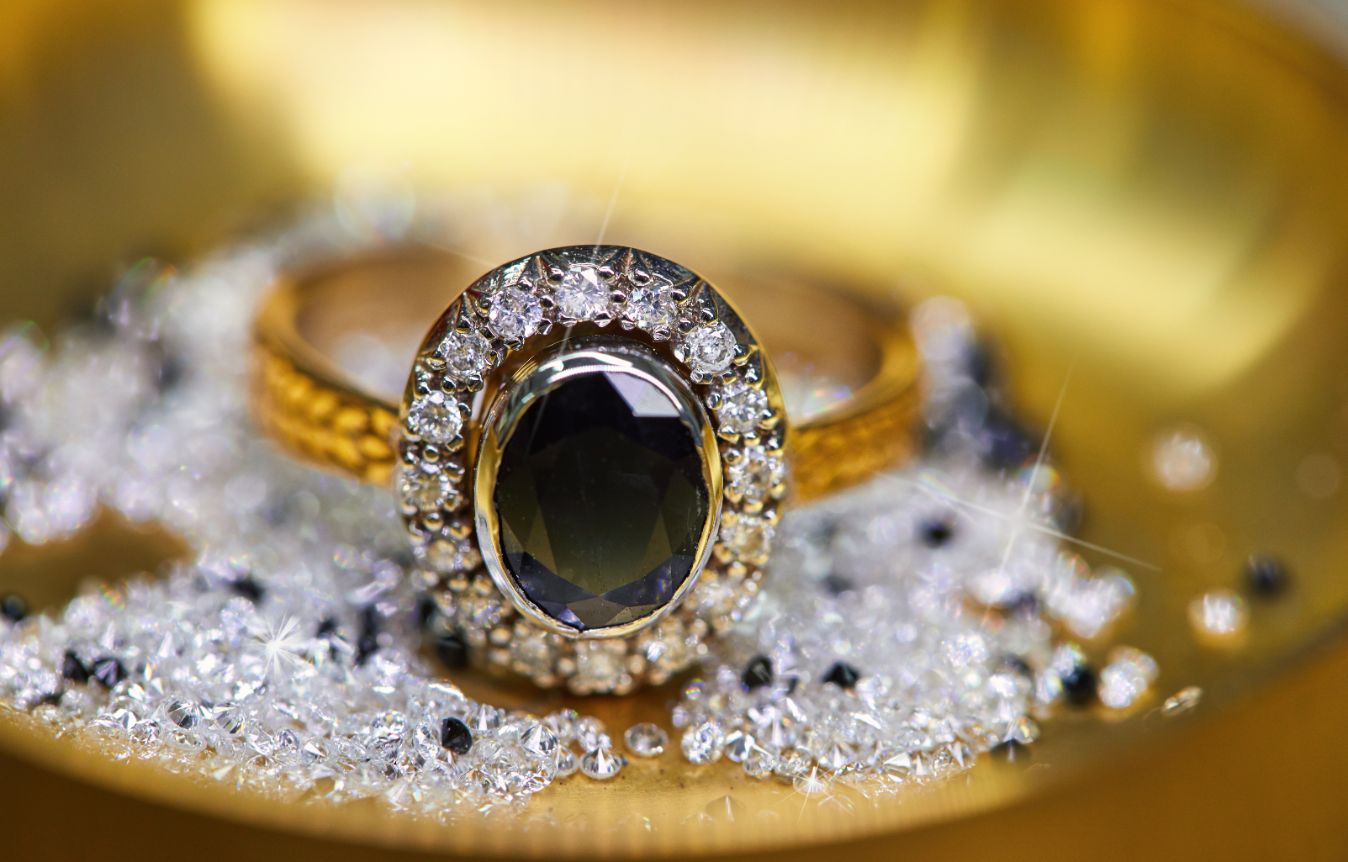 A recent study by Shopify states that about 62% of online shoppers expect a 30-day return or refund policy from online purchases. In addition, 92% of customers are certain to buy again if they had a good return or refund experience in the past. On the other hand, any delay in the return or refund processing only adds to the customer's negativity toward their purchases and the online store. 
Therefore, it's important to check if there is a return/exchange/refund policy. They should have a policy if you're buying from a reputable seller. However, some sellers that don't have a return policy may not be as reliable and trustworthy as those who do.
Some sellers may charge a restocking fee or ask you to pay for shipping if something goes wrong with your purchase. In addition, it can add up over time, so it's best to get everything sorted before ordering your first piece of exotic sapphire jewelry online.
Read Customer Reviews and Feedback.
You'd be surprised that 90% of customers prefer reading reviews before visiting any business or buying a product. In addition, 88% of online shoppers consider customer reviews to base their buying decision. Hence, you should consider reading customer reviews and feedback for a product, as this is a great indicator of what to expect when buying from a particular vendor. If you see complaints about the seller or their products, it might be best to look elsewhere.
You can also search through various forums online where people talk about their experiences with certain sellers or products. It will help you find out if your intended purchase is good quality or not and whether or not any problems with it need addressing before purchasing it online.
Conclusion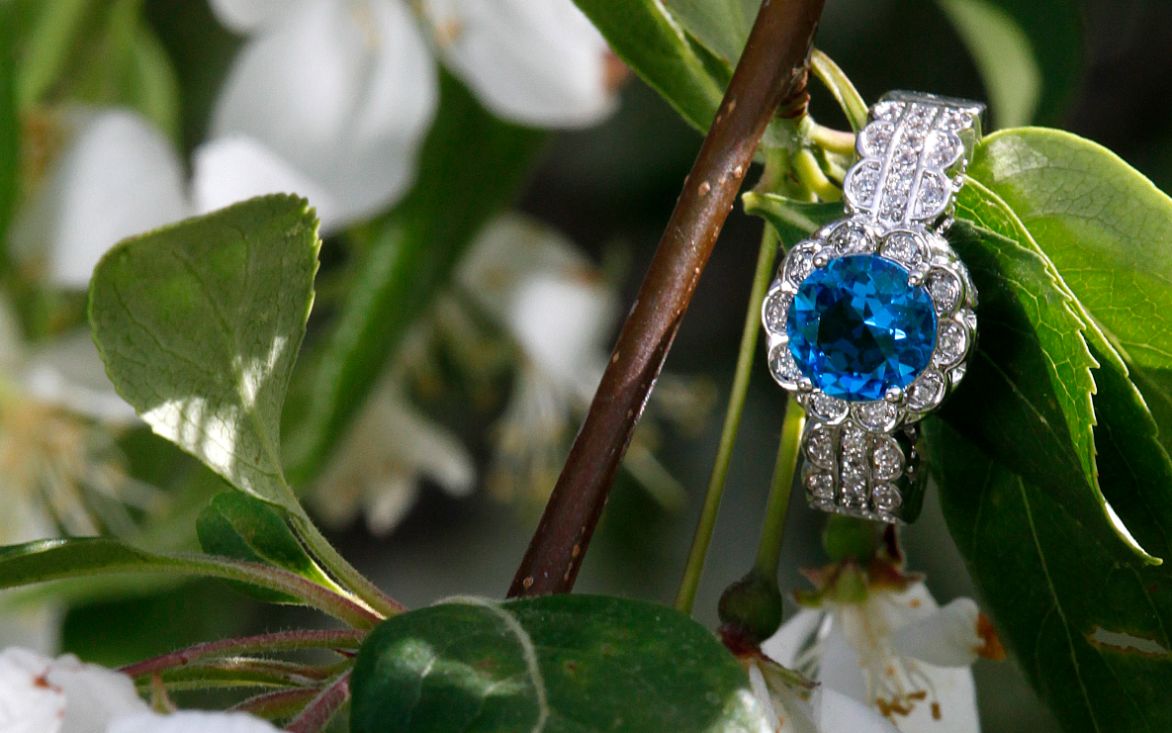 Before you buy any gemstone online, you must check the seller's authenticity. If you don't know anything about the seller and how long they have been in business, then there are chances that your precious stones will be fake or won't match what was advertised on their website. If a product listing does not mention an official certificate for authenticity, then it's best to stay away from them.
When shopping for exotic sapphires, you want to be sure you are buying the quality gemstones you deserve. Therefore, it's important to know what qualities make these stones special and how they differ from other gems like rubies or diamonds. Also, you should never forget that some things can't be seen from pictures alone: color grades, clarity levels, and cut styles. All these factors influence the price of each stone when it comes time for purchase.