Last Updated on April 5, 2023
Do you often wake up drenched at night? Well, night sweats are not rare and maybe a common experience for many, but it does not mean that it always has to be in the same way. Although a majority of causes of night sweats are not life-threatening, one should always consider and consult a doctor to know the actual cause lying behind the problem.
Now that we are talking of night sweats, let me tell you that there is so much that one can do to have a more cooling and sweat-free sleep experience.
But before we discuss the tips to stop sweating at night, let us talk a bit about some of the causes and the difference between actual and general night sweats.
What are the Causes of Night Sweats
Night sweats may occur due to a number of causes. Now, the actual night sweats are defined as a state of persistent sweating that:
Interferes with the sleep
Drenches the sheet and clothes
Occurs without the environmental factors including a warm bedroom
Well, the last point mentioned above is essential since it may help you decide if you indeed are suffering from serious night sweat problem and need to see a doctor or if you can get away from it fairly quickly.
For example, the sweating episodes and hot flashes occurring as a result of menopause are considered real night sweats, but sweating while sleeping in warm pajamas are not actual night sweats and can be easily fixed by opting to wear light fabricated nightwear.
You may also read about when you should be concerned about night sweats.
Are You Actually having night sweats?
Causes of Night Sweats

●     GERD

●     Cancer

●     Obesity

●     Infection

●     Pregnancy

●     Menopause

●     Medication

●     Sleep Apnea

●     Anxiety disorder

●     Neurological disorder

Not Actual Night Sweats

●     Temporary illness

●     Warm sleepwear/bedding

●     Too warm room temperature
Now that you know the difference between what causes actual night sweats let us move further.
Tips to Stop Sweating at Night
#1. Lower the Room Temperature
Since the ideal room temperature is around mid-60s Fahrenheit. But if you are having a health condition that makes your body feel hot, then you may lower the temperature to a few degrees to stay cool and feel comfortable.
#2. Get a Cooler for your Bedroom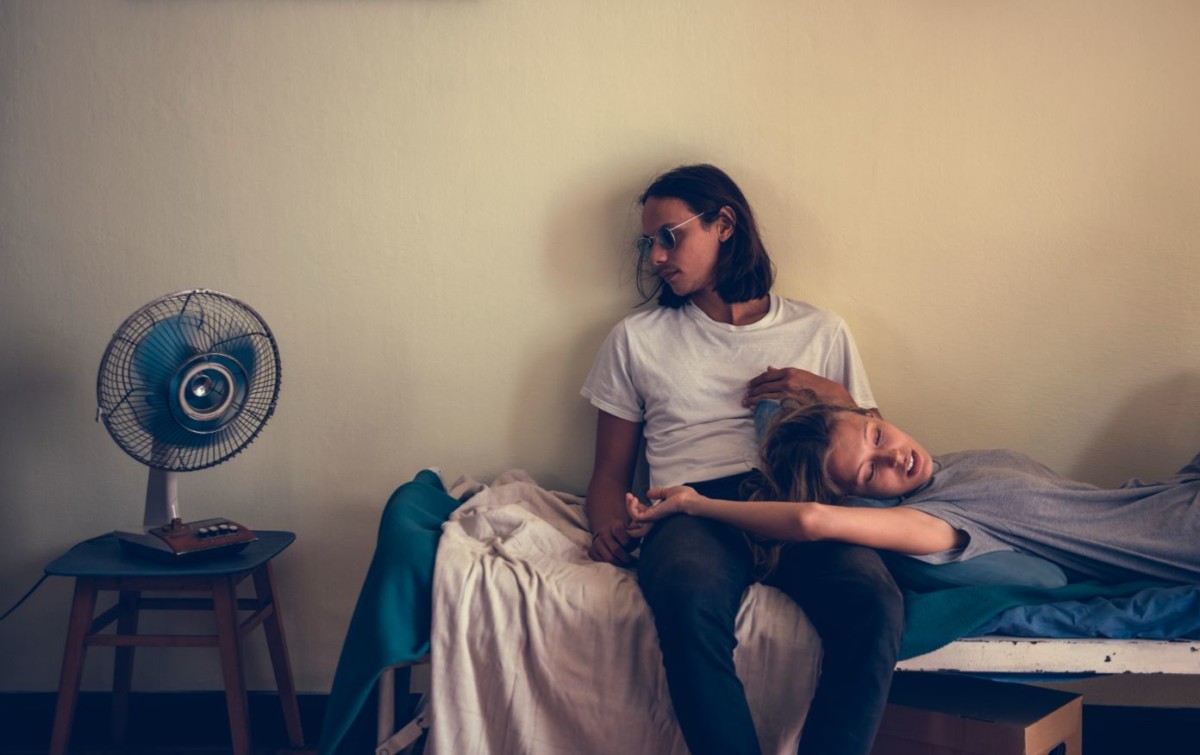 You may consider adding a breezy feeling to your room by incorporating a cooler. This will not only give you the much needed breezy feel but will also help in keeping the sweat away. Also, if you do not have enough time to go out and find that perfect piece of cooler for yourself or you do not want to invest in buying one online, then you can get cooler on rent in Bangalore, Pune, Delhi, Mumbai, or in any other metro cities of India.
#3. Less Bedding
For a better sleep experience, you may consider using less sheet, and for the bedding, make sure that you use breathable sheets made of cotton or linen.
#4. Invest in a Cooling Mattress
If you are not aware of the fact, then let me tell you that some mattresses are more relaxed than others. We recommend you to stay away from the memory foam beds, which trap the body heat. Instead, you should choose to go for the latex, hybrid, or innerspring mattresses featuring cooling comfort layers made of copper or gel.
These bed types also help in distributing the heat properly and maintaining a cooler sleep surface.
You may also go for cooling mattress toppers and pads to have a better and more relaxed sleep experience.
#5. Exercise and Nutrition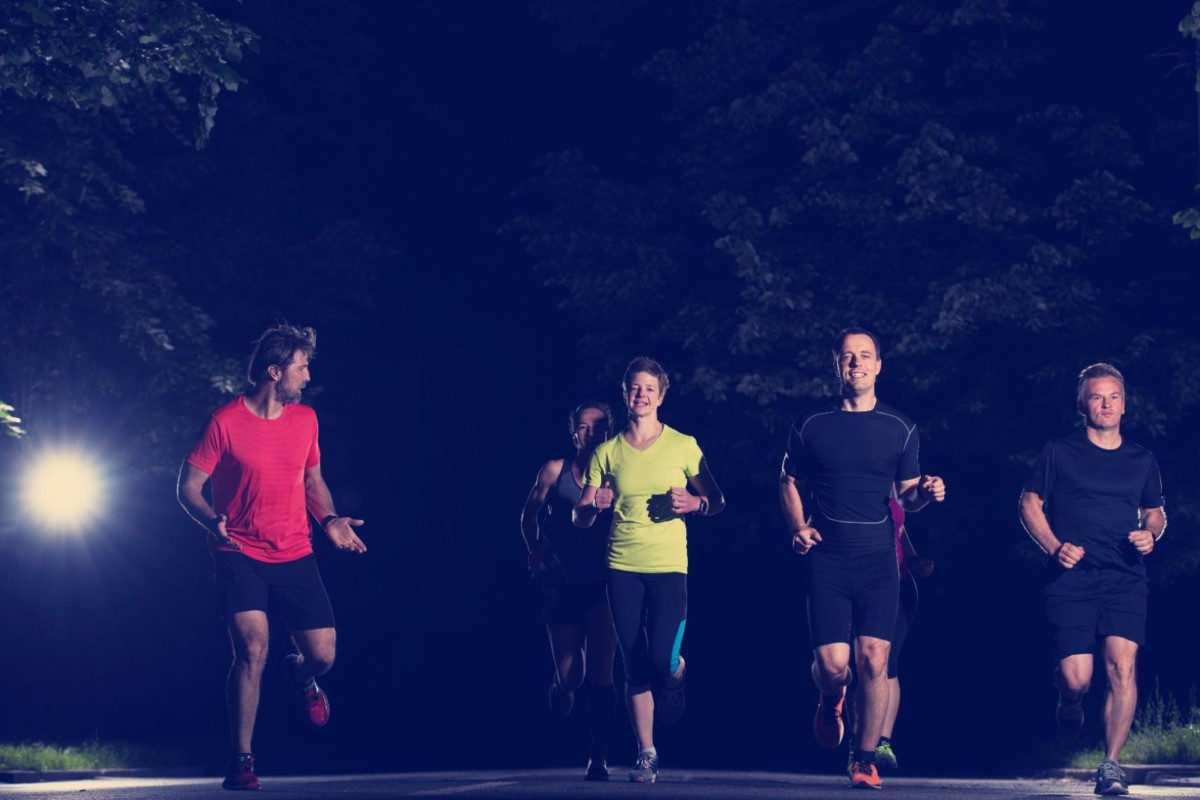 The added layers of fat heat up your body, ultimately interfering with its ability to thermoregulate. So, you must choose to stay on a healthy diet regime and exercise regularly to prevent your body from producing extra heat.
Make sure that you eat a lot of fruits and salads, and stay hydrated. Also, try to avoid caffeine since it results in heating the body which may lead to a state of the aggressive night sweating.
#6. Reduced Stress
Some people think that stress has nothing to do with your sleep. Well, it does. When you are stressed out, your nervous system goes into overdrive, which eventually leads to the raised body temperature.
So, by lowering the level of your stress, you may keep your body fresh and cool. Also, you may consider taking soothing breaks during the day and listen to calm music during the night.
#7. Avoid Eating Spicy Foods
One thing about spicy foods is that they feel hot because they are hot. So, make sure that you do not snack on spicy food as they may heat your body, leading to the problem of night sweats.
#8. Avoid Drinking Before Bed
Alcohol may induce a feeling of drowsiness, but as you sleep, the effects start to wear off, and your body responds with an increase in the temperature. This may eventually result in night sweats, and you may also wake up earlier than expected.
#9. Keep Refreshments by Your Side
Drink a glass of water before you go to bed. Also, keep a pack of ice cubes on your bedside table to cool you down quickly, in case you wake up in the middle of the night. You may also keep a cooling spray, or a cloth/small towel dipped in cold water to dab your neck and face.
Final Consideration
Night sweats are generally referred to as hot flashes by the doctors. Now that you have got an idea about what night sweats are and how do they differ from general sweating, you may chalk out if you are suffering from the same or not.
If you find out that you are suffering from the problem of hot flashes at night, do not forget to consult your doctor. And in the meantime, you may consider the tips discussed above to ease the problem.
Also, if you have suffered from the problem anytime before and know a few more ways to stop night sweats, feel free to share the same in the comment section below. You may also share your experience with us and how you got over the problem.