Last Updated on June 26, 2023
We bet you already know the power of reading: A good book can inspire, motivate us to try new things, and even change our lives once and for all. Books are our portals to other worlds; they help us travel to beautiful and secret places without leaving a house, and, what is more important, books help us discover and explore who we are.
With hundreds of books about travel, it's not that simple to find the best ones to read and get inspired for further actions. With dozens of book lists online, each with Paolo Coelho's The Alchemist being first in line, you can still get lost and confused: What to read first? Where to start if you've read The Alchemist with its inspirational quotes about the "follow your dreams" mantra?
Here go your top five books to check right away.
1) On The Road, by Jack Kerouac
This novel is a timeless classic, indeed. If you're unsure, check out a summary of On The Road and you'll be hooked! The story of Sal Paradise (the narrator, Kerouac himself) leaving New York for a long journey through the country has become a sort of Bible for Beat Generation and everyone who feels frustration and desire to see the world. Sal comes through numerous adventures and challenges to not only see new places but also become a better and stronger person.
The novel is a series of trips across America. The plot takes place during the years after the Second World War, and it may seem difficult or even tedious to read first. But don't be in a hurry to give up reading: The protagonist's story will resonate with you by all means if you crave adventures and love books with expository and read-between-the-lines scenes.
2) Shantaram, by Gregory David Roberts
This one has become the world bestseller already, and it seems that its movie adaptation will see the light sooner or later. According to the author, the book is based on real events in his life. It tells the story of Lindsay, a bank robber from Australia, who escapes from prison and comes to Bombay, India.
He plans India to become just a step in this journey, but everything changes when he meets Linbaba and becomes friends with many other locals. Through the eyes of Lindsay, we learn about the country, its traditions, life in the slums, and more. And after he starts working with the local mafia, we travel with him to Mumbai, Africa, and Afghanistan.
Finally, he comes to Sri Lanka; and it looks like we can see the sequel soon, about the author's adventures in this country.
3) Love, Africa, by Jeffrey Gettleman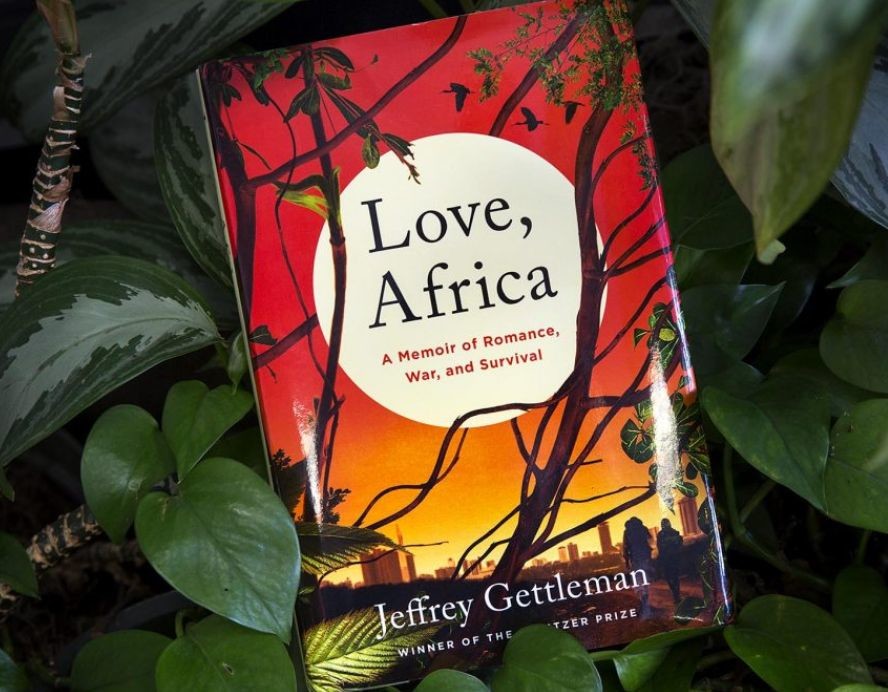 For those loving Africa, it's a must-read book for sure. For those knowing nothing about Africa, it's an excellent chance to discover this continent and fall in love with it to visit in the future. It's the story of Jeffrey Gettleman, the journalist of the New York Times, about his trip to — yes, you've guessed it — Africa for volunteering there.
He falls in love with the continent, finds his calling, and shares his experience with us in this memoir about the torn between two passions: a love relationship with his girlfriend, a criminal lawyer in America, and his love for Africa. How is it possible to have it all?
Read this book about adventures, distance relationships, forgiveness, and happiness: You'll explore the power of finding yourself in the most unexpected places.
4) The Beach, by Alex Garland
The big chances are that you've watched the movie adaptation already, but, as we all know, "the book is better," right? Read this bright story about backpackers and their search for paradise in Thailand. It's a great book describing the travels to Thai in the 1990s: dirty guesthouses, wanderers escaping the world, cheap beer, but beautiful and undiscovered beaches that make you lose your breath and start craving more travels right away.
Richard, the protagonist of this story, wants to "do something different and get off the beaten path." As well as dozens of other backpackers, he starts the journey to find undiscovered lands with paradisal sands for his ideal and careless life. But everything is not that simple, and the search for the ideal can end up seeing it as nothing but an illusion.
If you plan your first trip to Thailand, this book is your must-check. If not, read it anyway to discover new lands and think of your future travels to them.
5) In A Sunburned Country, by Bill Bryson
As one of the most famous names in travel writing, Bill Bryson is the must-read author for all fans of travel. He wrote many books, but this one about his journey through Australia is among the most inspiring and funniest to read.
The author takes us from east to west of the country, with its hot and dry weather, forgotten cities, deserts and ocean, kangaroos, forests, regions with strange names, and more. This book won't leave you indifferent for sure, and chances are that you'll start planning your trip to Australia just after reading it.
Yes, travel books are many, and now you have the top five to check for inspiration and motivation. For those willing to read more, here go a few worthy mentions:
Wind, Sand, and Stars, by Antoine de Saint-Exupéry: The memoir about Exupéry's travels as an air-mail carrier, about his plane crash, and about life lessons he's drawn from this experience.
Vagabonding, by Rolf Potts: This one is about long-term travel, sharing the author's experience of 10-year living on the road. He shares insights and practical information about such a lifestyle.
Wild: From Lost to Found on the Pacific Crest Trail, by Cheryl Strayed: The memoir about Cheryl's 1000-mile hike, that turned into her life-changing journey of self-discovery.
Need even more? Okay, then here goes the list of 100 best travel books for you to spend days or even months reading and, finally, get out of your bed for new adventures. Enjoy!