Last Updated on March 31, 2023
You probably don't want to carry around several lenses, especially if you're sightseeing on foot. Hence, you must consider the destination when choosing the right lens focal length. To help you pick what camera lenses to bring, we've gathered everything you need to know about the best lenses for travel photography.
Kit Lens
A kit lens is usually the one that comes with your camera for the first time. Many people consider it a starter lens because it combines flexibility and excellent image quality. However, its small maximum aperture is not ideal for low-light shooting.
The good thing about a kit lens is that it's a beginner-friendly lens you can bring for point-and-shoot kind of travels. Since it's a "walk-around" type of lens, it can adapt to most shooting conditions.
If you want a lightweight and affordable point-and-shoot lens, consider bringing any of these on your next trip:
Prime Lens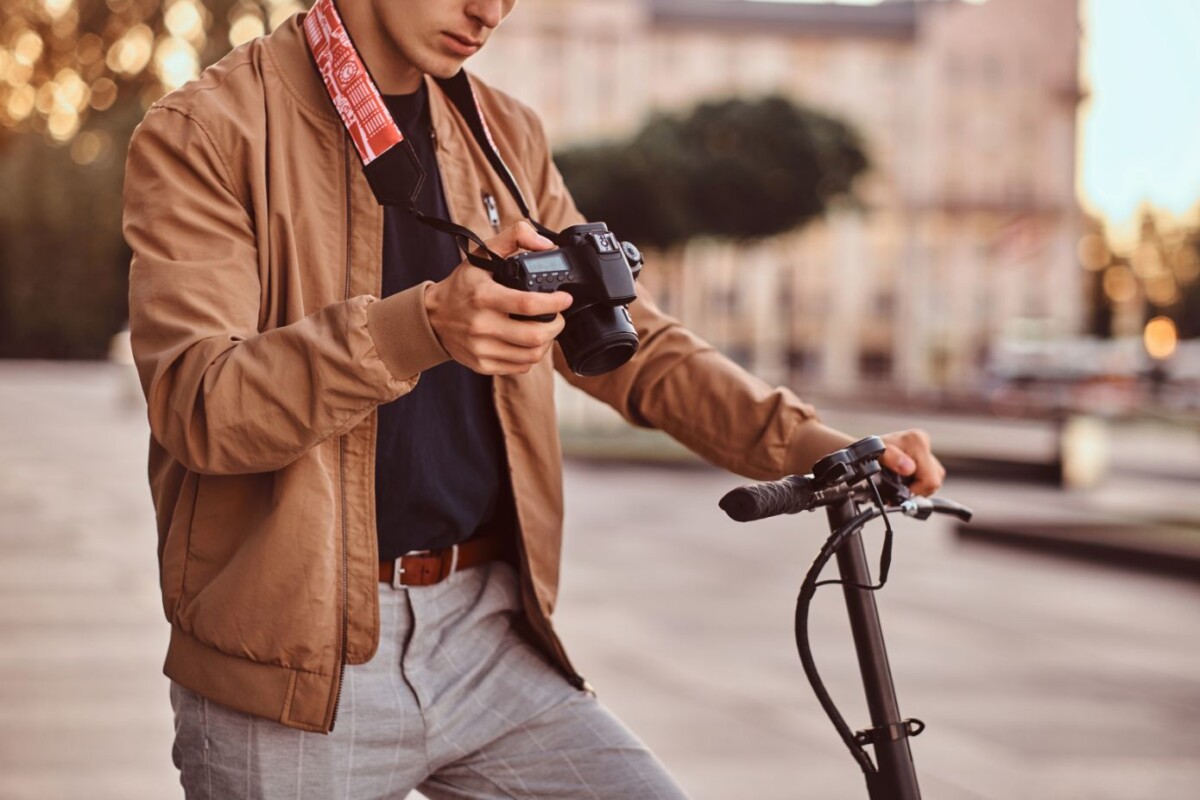 A prime lens contains a fixed focal length, which means it's the simplest, cheaper, and smaller alternative you can have. It also weighs less than others. Even if they lack the ability to zoom in, it lets in more light because of its larger maximum aperture.
When bringing a prime lens, you have to be intentional about the focal length you choose. Aim for either a 50mm if you want to capture portraits and basic landscapes, or go wider with a 24mm if you want to focus more on vast landscapes.
If you want to take sharp portraits even in low-light situations, these are some of the best prime lenses you can buy:
Wide Angle Lens
Simply put, this is the ultimate travel buddy if you like to take photos that show the distance between the foreground subject and the background. The smaller the focal length, the broader coverage you obtain.
A wide-angle lens is perfect if you want to capture landscapes, architecture, and cityscapes. While the most popular range is 16-35mm, you can also choose a prime lens such as a 28mm or 24mm. If you want a wider range for creative, artistic, and abstract shots, you may opt for a fisheye wide-angle lens.
If you're great at managing elements on the background, gear up with some of the best wide-angle lenses on the market:
The Do-It-All Lens
Many people consider this lens the jack of all trades because it's wide enough for landscape shots yet has the range to get tight for close-up photos. Because of its versatility, do-it-all lenses tend to be more expensive, although this is a great investment in the long run.
These fast, standard zoom lenses are ideal for mirrorless cameras. The constant f/2.8 maximum aperture works best in low-light conditions and with selective focus techniques. As a result, you can achieve a smooth, soft bokeh in a range of photographic situations.
For those who prefer a high performing lens that can take incredibly sharp photos, here are fantastic options for you:
Telephoto Lens
A telephoto lens may not be the most practical lens to bring on a trip due to its size and weight, but you can create some incredible shots with them! They tend to be expensive because of its functionality, although a telephoto lens is ideal if you want to get detailed images of the mountains, beaches, or other tourist spots.
Since it usually covers the zoom range of two lenses, it may have a higher price tag than two lenses with short focal lengths combined. However, this is a must-have for travelers who want the flexibility of a big zoom lens without carrying a bunch of lenses.
To create bokeh and sharper depths of field, the most reliable telephoto lenses on the market include:
Factors to Consider When Bringing Lenses on a Trip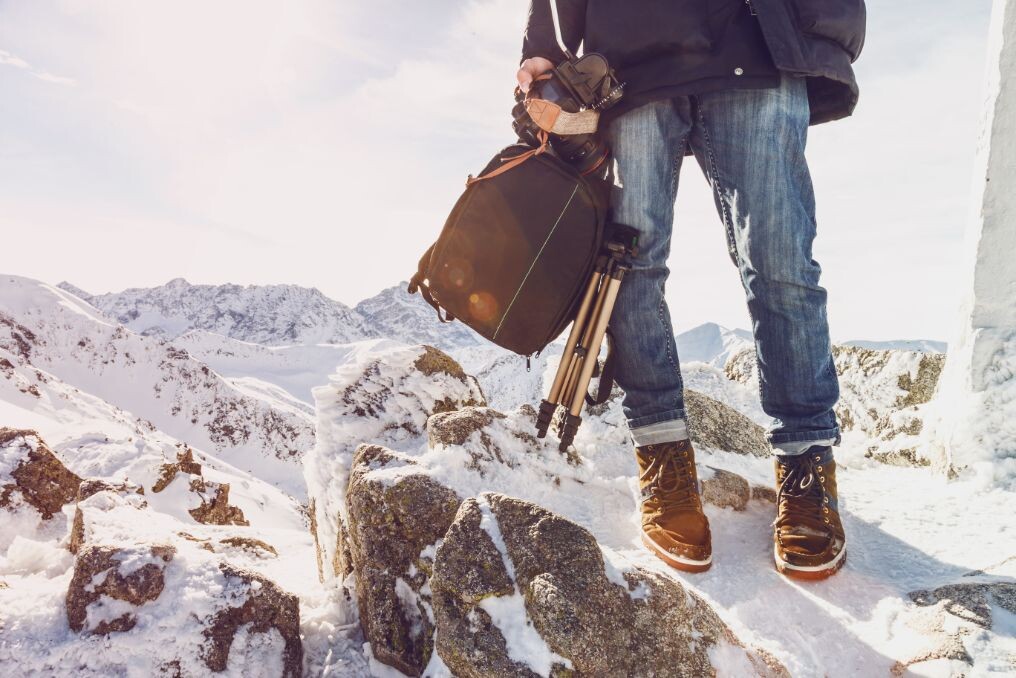 While the factors may depend on the kind of trip you're taking, you must also think about important criteria like weight, lens speed, versatility, and cost when you want to bring camera lenses on your travels.
Along with these factors, think about what the ultimate purpose of these photos is for to determine how high of quality your lens and equipment should be. Are you planning on just taking the shots and quickly uploading them to Facebook, or do you plan on selling large prints of the images you take?
Weight
Lenses may take up a good portion of space in your bag (especially if you're bringing a 70-200mm). If you're traveling with limited baggage allowance or you're the one-backpack kind of traveler, you might have a hard time packing.
Remember, you have more than just lenses to pack in your bag in terms of camera gear. You'll need your camera body, batteries, a charger, and potentially a tripod, depending on the types of photos you're planning to take. Thus, you'll most likely end up with a fully loaded and heavy travel bag.
Aside from that, you may spend some time sightseeing with the camera lens hanging over your neck or shoulder. If you feel like the camera lens is straining your neck or wrists, you may end up not using the lens at all.
Lens Speed
Do you remember your night shots with poor quality? One of the common challenges you'll encounter on trips is shooting in low light conditions. May it be dinners at night or museums with no flash photography, you can solve this by investing in the fastest lens you can afford.
The number that appears after the 'f' on the lens signifies the lens speed. For instance, a 10-24mm lens normally comes with an aperture of f/3.5-4.5. This means the aperture is f/3.5 at the 10mm focal length, while you can get a maximum of f/4.5 at 24mm.
The lower the number, the more light the lens will hit your camera sensor. Additionally, the faster shutter speed you can shoot. If you can, aim for a lens that has an f-stop of at least 2.8. Prime lenses will be even faster than this (and let more light in), such as something around f/1.4.
Purpose and Versatility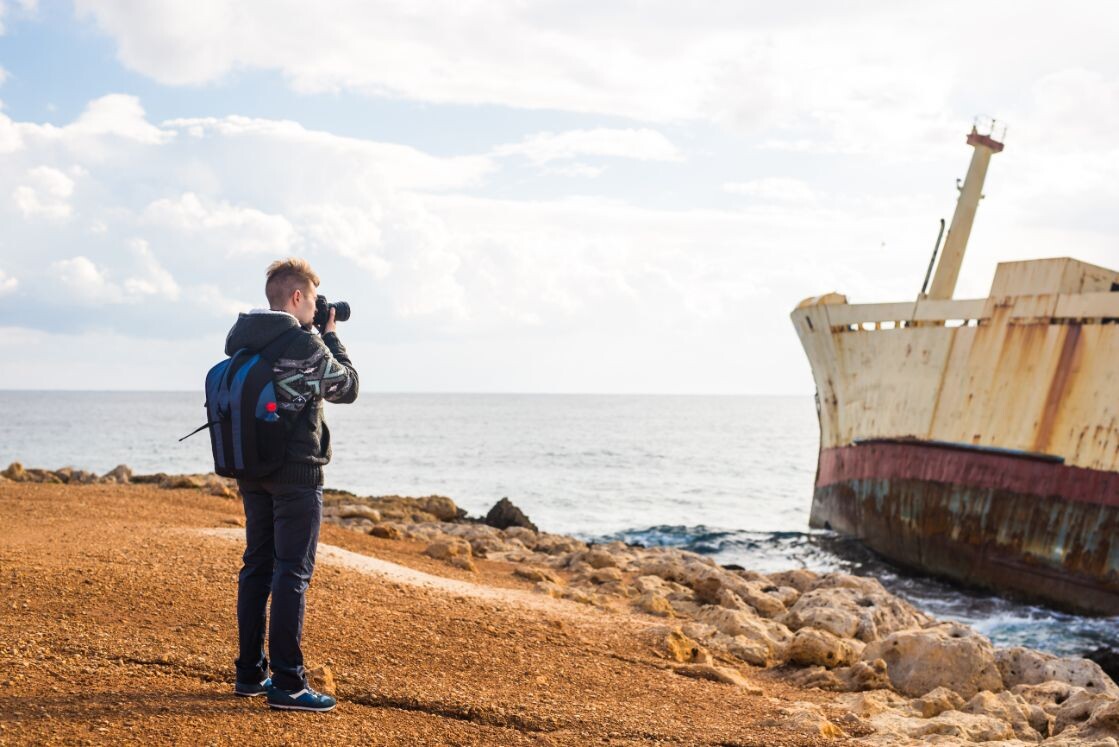 Versatility involves providing you with a range of focal lengths without the need to change lenses constantly. Thus, it would be better to invest in lenses with a wide range of lengths and shutter speeds.
During a trip, you may be shooting landscapes at sunrise, heading indoors for galleries, and watching a street performance at night. The variety of lighting conditions, movement, and distance to subjects means you have to be ready for constant changes.
Besides, the less frequent you need to change lenses, the more time you can enjoy taking pictures instead. As a recommendation, a 24-70mm lens is a great versatile lens. By bringing a lens like this, you might be able to get away with using just this lens for your whole trip. This can also help you with the potential weight problem because you'll only need to have a single lens rather than packing multiple.
Cost
Cost is another important thing you need to consider when choosing a camera lens for travel. While you'll want a quality lens, you probably don't want to break the bank on a travel lens. Remember, with traveling, your belongings can get jostled around, so having a lens that is durable is really important.
Higher-end lenses tend to have sharper, clearer image quality with better color contrast. The problem is, they typically don't come cheap.
However, just because you can't afford the most expensive lenses doesn't mean you can take awesome travel pictures. If you truly understand how to take photos and understand how composition, lighting, and your camera setting all work together, you can take great photos with basic lenses.
Conclusion
It's essential that you get a variety of shooting conditions with the least amount of gear. When you go on trips, what matters most is that the lens you bring can provide the necessary flexibility to capture images.