What Is Unlimited Graphic Design?
Unlimited graphic design is exactly what the name implies – an arrangement where your business or company gets as many design concepts as you need for a fixed monthly rate. Usually, this arrangement also includes unlimited revisions. If you ever receive a design concept that you feel doesn't align with your brand, you can always get it revised for free.

Another notable feature of unlimited graphic design is that the graphic designers fulfill all your requests one at a time. That may come as a huge advantage for your brand, as it ensures that each design concept is unique. On the flip side, it could also be a major inconvenience, especially when you need multiple designs to be processed fast. In such cases, your only recourse would be to pay an extra fee for additional designers.
What Is An Unlimited Graphic Design Service?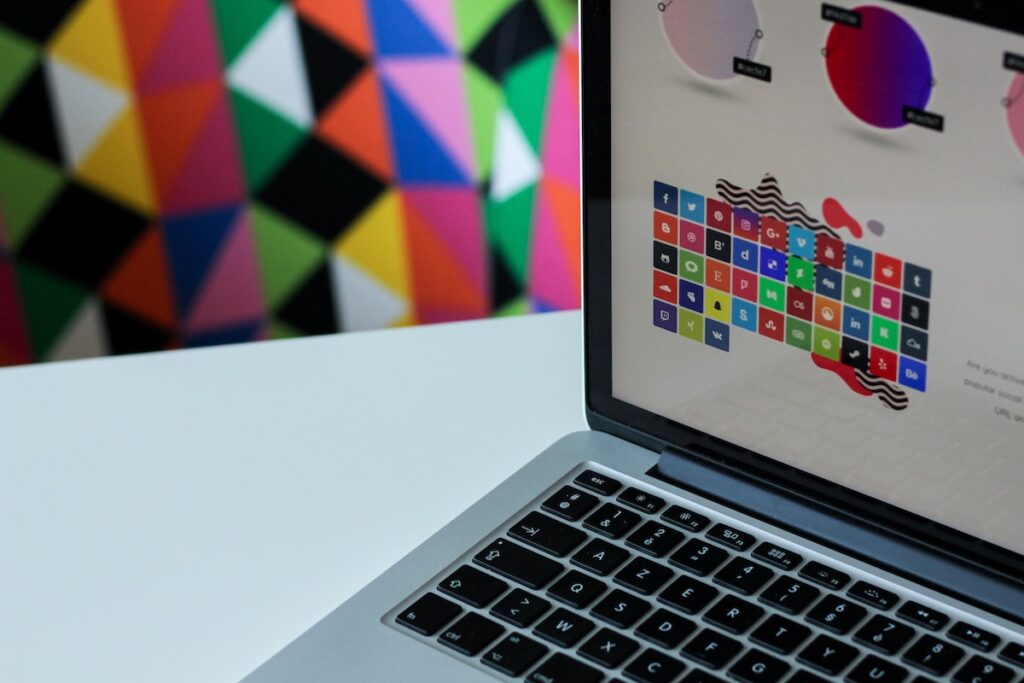 An unlimited graphic design service simply refers to a company that handles unlimited graphic design orders with a month-to-month subscription plan. These companies charge fixed monthly subscription fees and then allow their clients to order as many designs as they want.

In essence, unlimited graphic design services offer unlimited design concepts at a rate of one design. And as we already mentioned, the companies fulfill their clients' orders one at a time.

Based on their reasonably slow order fulfillment process, unlimited graphic design services may not necessarily process all your orders within the requested month. For instance, you may request 100 design concepts in a month but end up receiving only 10. The speed with which your orders get fulfilled mostly comes down to the company's rate of producing a single design and the complexity of those designs, as well as the number of revisions required.

Fortunately, there are a few unlimited graphic design providers that now have provisions for processing multiple orders at a time. Of course, you'll need to pay more to escalate the order fulfillment process.
How Do Unlimited Graphic Design Services Work?
In most cases, you'll need to sign up for an account with an unlimited graphic design company. The sign-up process typically involves entering your name, username, email, and password, then verifying your account through a link sent to your email.

After signing up for an account, the next step is choosing your preferred subscription package. As you may expect, you'll only be able to unlock a company's premium services when you upgrade to its paid plans. However, you can choose to test-drive an unlimited graphic design provider by starting off with its free version (if this option is available). Alternatively, you might consider taking advantage of the provider's trial version.

Once you've selected your preferred package, the service will now connect you to its workflow.

Factors to Consider When Choosing an Unlimited Graphic Design Service

All unlimited graphic design companies are not made equal. And they need not be, considering that each business also has its own unique needs. It's, therefore, important to conduct your due diligence when choosing a design company.

First and foremost, it's important to choose an unlimited graphic design company that offers a range of design services. The company should have a design team that can handle banners, logos, brochures, app design, web design, landing pages, social media graphics, digital ad graphics, to mention but a few.

It's also important to establish the kinds of businesses the company serves. If possible, opt for a design company that caters to the specific needs of your business. For instance, if you're a startup, it would help to choose a provider that specializes in creating design concepts for small and medium-sized businesses.

The following are other things to consider before choosing an unlimited graphic design service provider:
i. Turnaround time
The fact that unlimited graphic design services process one request at a time means that the turnaround will not always be impressive, especially when you've made bulk orders. Therefore, you need a design company with the fastest turnaround possible.

Generally, most established companies will process your orders within 24 – 48 hours. But remember that the turnaround could be shorter or longer, depending on the complexity of your designs or the number of revisions.

The best way to speed up the process would be to pay for an extra designer. Or, you could upgrade to a design company's premium plans where you can have your orders processed in bulk.
ii. Flexibility
Flexibility means several things when choosing a graphic design service provider.

First, a design company should have provisions for replacing its designers upon the request of its client. There may be times when you're not impressed with the designer assigned to you. Perhaps because their designs didn't turn out as awesome as you expected they would, or simply due to a lack of professional chemistry between the two of you. Whichever the case may be, your design company should be ready and willing to replace the designer.

Another element of flexibility is the provision for unsubscribing from a package whenever you feel like.

Lastly, an unlimited graphic design service should offer some flexibility in its pricing. It's advisable to go with design companies that have more pricing plans. That way, you can always change to a plan that suits your budget needs.
iii. Communication channels
Almost all unlimited graphic design services have a support team that you can contact whenever you need certain queries addressed. The primary difference lies in how you can contact them.

Some design companies have online live chat platforms that allow them to interact freely with their clients. Some use their social media platforms to engage their clients. Other common channels of communication maintained by unlimited graphic design companies include email, telephone, and Trello-based tools.

The conventional wisdom is to choose a company that offers as many communication channels as possible. But most importantly, ensure that the support team is available 24/7 to respond to your queries whenever you raise them. Even if the unlimited graphic design service is based overseas (as is often the case), they should always be available for interactive feedback.
Unlimited Graphic Design Services
Pricing: Dotyeti's monthly plans start from $499 (basic), $1,145 (premium) and $2,395 (royal). All subscriptions come with a 14 day money back guarantee. They will even give you an a extra $350, if you are not satisfied with their service!
Dotyeti is a new company in the design services niche with a very impressive portfolio. They offer a wide range of services like branding, web design, social media, packaging, illustrations, marketing, animated gifs, and much more. 

As a Dotyeti client, every subscription comes with a dedicated design team and attentive customer service. No matter how complex your tasks are, their experienced team will help you turn your ideas into reality.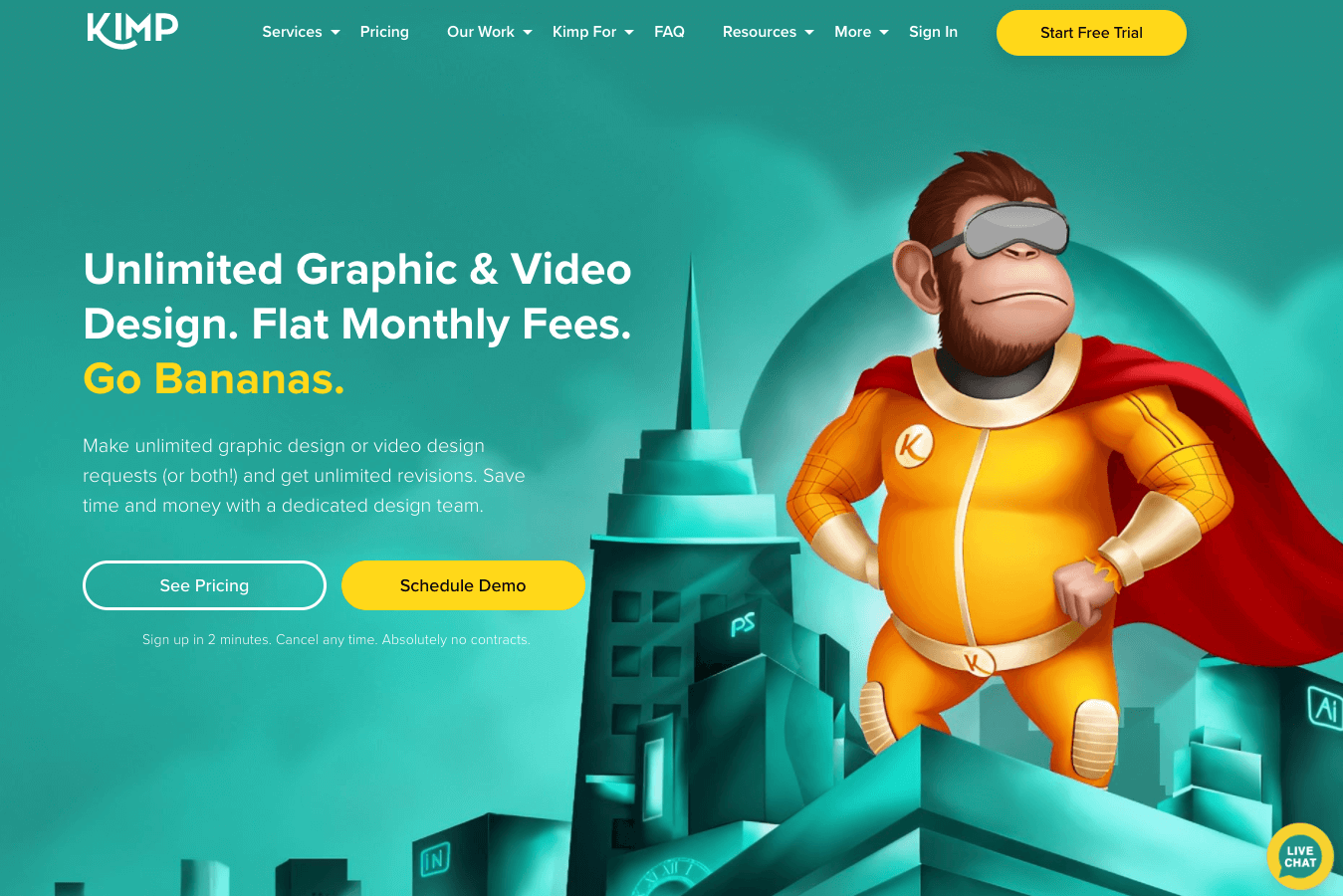 Pricing: Kimp Graphics is $399, Kimp Video is $599 and Kimp Graphics+Video is $899. All subscriptions come with a 7 day free trial and they offer great deals for new clients. Ask about offers on their live chat.
Kimp's branding grabs your attention, and the services they offer make it hard to look away. They offer a competitively priced combination of graphic and video design and boast an impressive roster of clients including Decathlon, York University, Universal Music.
Clients can choose from 3 subscriptions (Kimp Graphics, Kimp Video, Kimp Graphics+Video). All subscriptions come with a dedicated design team and stellar customer service. Subscriptions can be stacked to get designs completed faster. Or paused or canceled as needed.
Pricing: Paid plan starts from $399/month; comes with a 15-day free trial and 100% money-back guarantee

Kapa99 is a household name in the world of unlimited graphic design. The company offers a range of design services, including logo design, blog covers, web design, podcast covers, T-shirt designs, illustrations, infographics, PowerPoint templates, etc.

As a Kapa99 client, you're entitled to 2 project managers, 2 art directors, 1 customer success manager, and 1 supervisor. And after working on your orders, Kapa99 sends them back to you in high-quality source files, including .AI, .PSD, and .INDD.
4.
Penji
Pricing: Paid plans start from $369/month; comes with a 15-day money-back guaranteed

Penji boasts a professionally designed website, which speaks volumes about the quality of design concepts you can expect from the provider. The company enjoys a great reputation, having served numerous globally-renowned brands like Reebok, Express, and 1800-Flowers.

Clients get up to three subscription plans to choose from, depending on their budget needs. Like most reliable unlimited graphic design providers, Penji has a 1-2 days turnaround. However, complex tasks like pitch decks and infographics may take longer.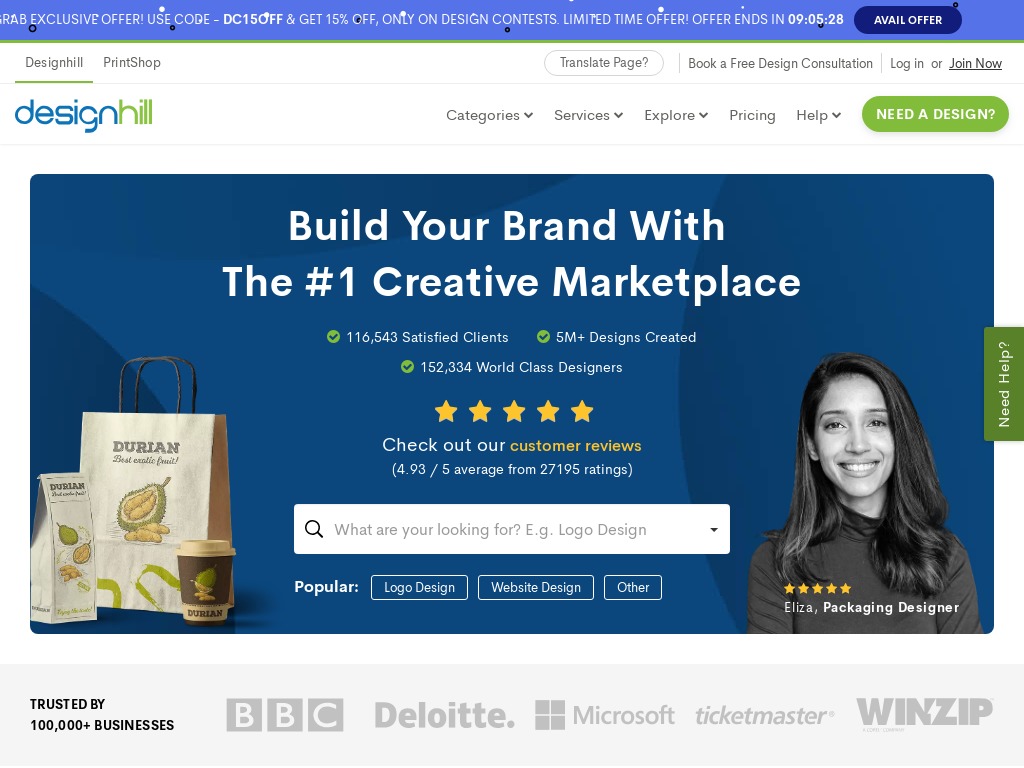 Pricing: Paid plans start from $399/month; comes with a free-trial period

Design Hill offers a free trial that allows you to request one design task. Then for a monthly subscription of $399, you can unlock the provider's truckload of features, including unlimited design requests, unlimited revisions, daily output, a dedicated designer, and a dedicated customer success team.

For the price, you also get a wide range of design services, including banners, business cards, lead magnets, PPC ads, infographics, and more. What's more, you can always cancel your subscription as Design Hill won't require you to sign any contracts.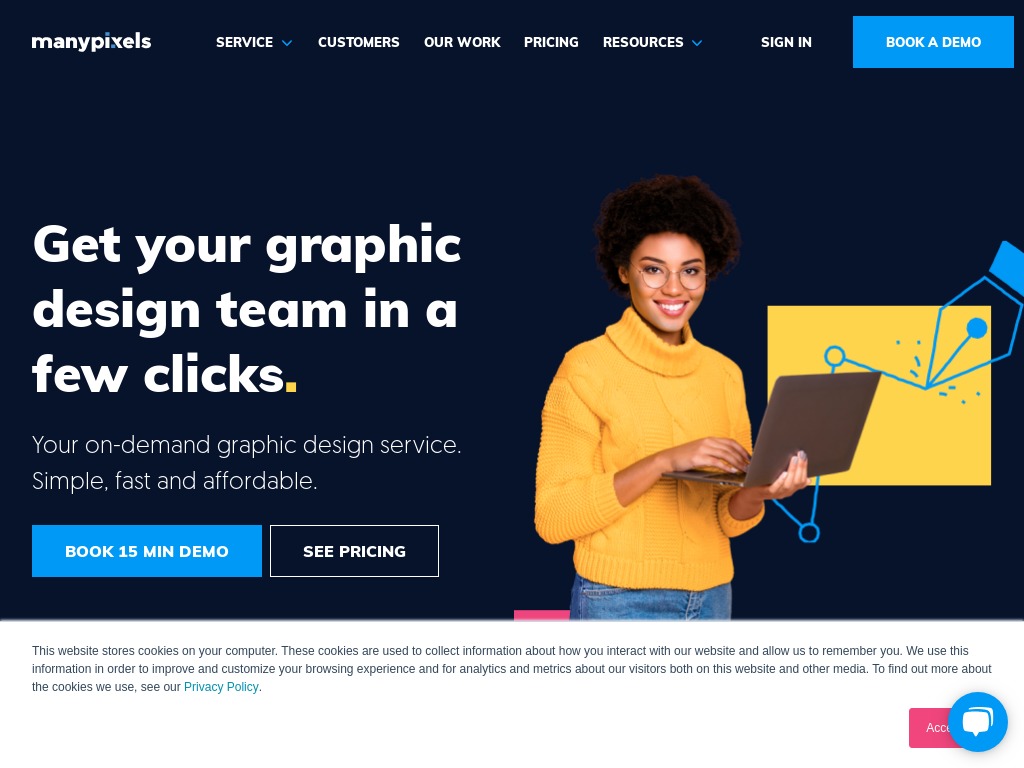 Pricing: Paid plans start from $449/month; comes with a free-trial period

Founded in February 2018, ManyPixels is a new kid on the block as far as unlimited graphic design is concerned. However, the company is already giving established design providers a run for their money, thanks to its professionally-curated design concepts and impressive turnaround.

Up to 95% of all design orders are fulfilled within one business day. Some of the design projects that ManyPixels handles include custom illustrations, logos & branding, PPTs & Google Slides decks, web design, and GIFs.
Pricing: Paid plans start from $1,149/month

DesignJoy may not be the most affordable unlimited graphic design service on this list. But starting from $1,149/month, you can uncover a slew of design features, which include the provisions for both app and web design.

You can even order for more complex design projects, such as motion graphics and InDesign documents, depending on your subscription plan. Impeccable design quality and a fast turnaround are other things to love about DesignJoy.
Pricing: Paid plans start from $99/month for 3 requests with a 2-day turnaround each; comes with a 14-day risk-free trial period

One thing that sets Graphics Zoo apart from other unlimited graphic design service providers is its flexible pricing. Although the company doesn't offer a free trial, new members have up to 14 days to decide whether to use the service or not. If you decide to use Graphics Zoo, you can start off with the Starter Plan which costs $99/month and entitles you to 3 requests.

Or better yet, you can upgrade to the Business Plan or Agency Plan and enjoy a wide range of nifty design features, which include unlimited orders and revisions, professional designers, dedicated support, and unlimited free stock images.
Final Word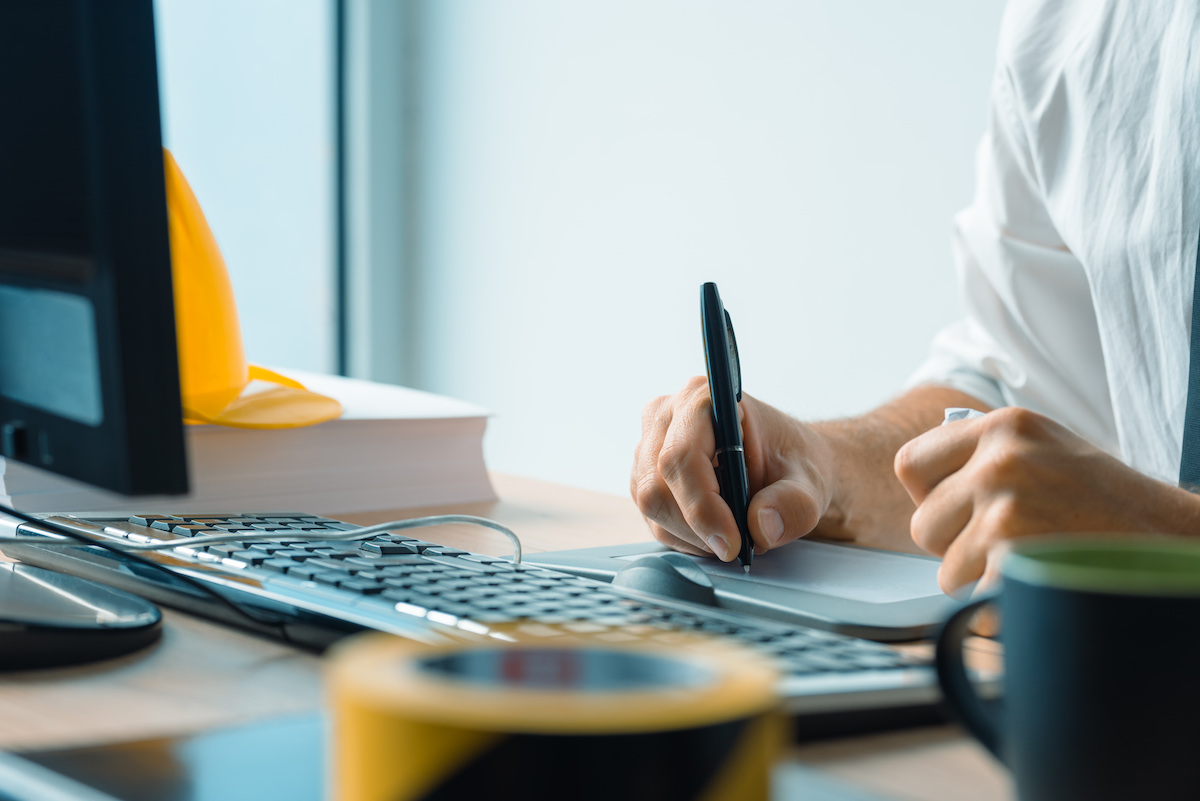 Choosing an unlimited graphic design provider is not a walk in the park. It's even more challenging if you don't understand the features to look out for in a great design company. Hopefully, this post will come in handy whenever you need unlimited graphic design services for your business.