When working on a project, SEO specialists use a variety of software tools. Some of them are the company's developments, but some are available for general usage. Today, we would like to present to you two useful services that simplify website promotion. Meet Ahrefs and SEMrush.
Best SEO Tools for Online Promotion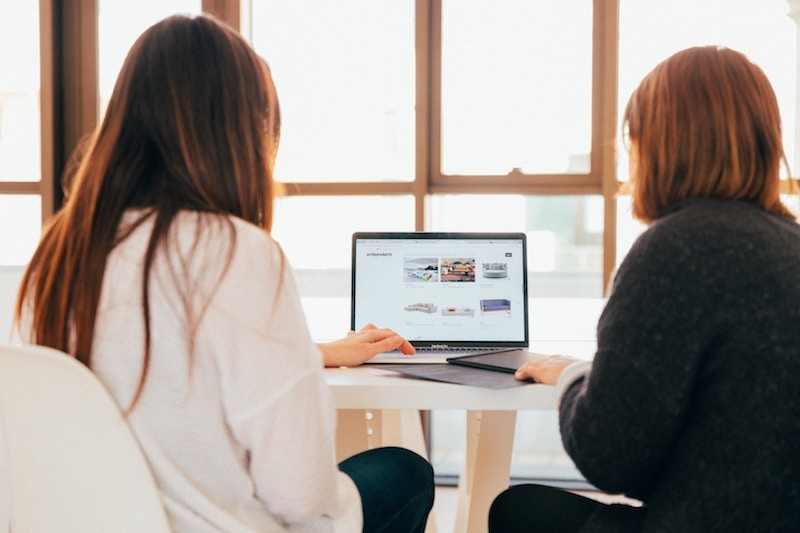 Nowadays, there are dozens of tools able to perform various SEO tasks. Those who run their website on WordPress can use various plugins to improve the SEO of their websites. For example, all in one SEO pack plugin will replace the team of SEO specialists that perform most of the tasks:
Editing of the metadata;
Configuring URL settings;
Working with robots.txt and .htaccess files;
Performing integration with social networks, etc.
However, if you don't limit yourself to superficial analysis, you will need special SEO tools that perform a lot of routine work and help you save time. You can track site positions and analyze competitors using the popular services Ahrefs or SEMrush. These are excellent tools for professionals that have a lot of features and allow you to solve a lot of urgent tasks. However, to take advantage of all these opportunities, you have to study them in detail.
How to Work with Ahrefs?
Among all SEO tools, there are such instruments that immediately identify a user as an experienced specialist. Any website promotion is impossible without two tasks – the selection of optimal keywords, as well as the construction of a link profile. Both of these tasks are perfectly performed by Ahrefs. Let's start analyzing what functionality does this service have:
Analysis of organic search results of the competitors. Link promotion, content, traffic, and rankings are assessed. The service has a huge database of 250 million keywords in the US and millions for other countries.
Keyword analysis. It includes both the search for low-frequency queries and their clustering by semantic groups. An impressive database of 3 billion keywords and search suggestions allows you to find thousands of ideas. The keyword difficulty score is the main filter for choosing the best keywords for promotion.
Backlink analysis. The service scans from 4 to 6 billion links per day and updates its index every 15 minutes. A more powerful link search tool is unlikely to be found. The link base is even more impressive and amounts to 13 trillion links, 200 million domains, and 3 trillion individual URLs.
Content analysis. Just type a keyword and find fresh and cited content for those queries. The tool allows you to simplify the search and analysis of the content.
Analysis of positions. Given the above capacities, the service does an excellent job of scanning positions.
Ahrefs has also other tools that SEO professionals use. Their usage is quite diverse and can be applied for various tasks. Sometimes you may need to make a short report on the progress of the project or create a commercial proposal and argue why it is worth spending more money on SEO. In this case, Ahrefs can do a comparative analysis of up to 5 domains. The final list will contain a detailed comparison of various domains by the criteria:
the number of backlinks,
types of referring domains,
the presence of redirects,
nofollow links,
IP donors.
Besides, Ahrefs has its toolbar. It works in Chrome and on Windows and Mac OS. As for Chrome, it allows you to view information about the site when you visit it, displaying all the necessary metrics without visiting the Ahrefs site. This is very convenient.
Finally, the capacity of the service is quite huge – for such volumes, a total storage of 30 petabytes and 38 thousand CPU cores is used. The service has also been recommended by prominent SEO experts such as Neil Patel and Brian Dean.
How to Work with SEMrush?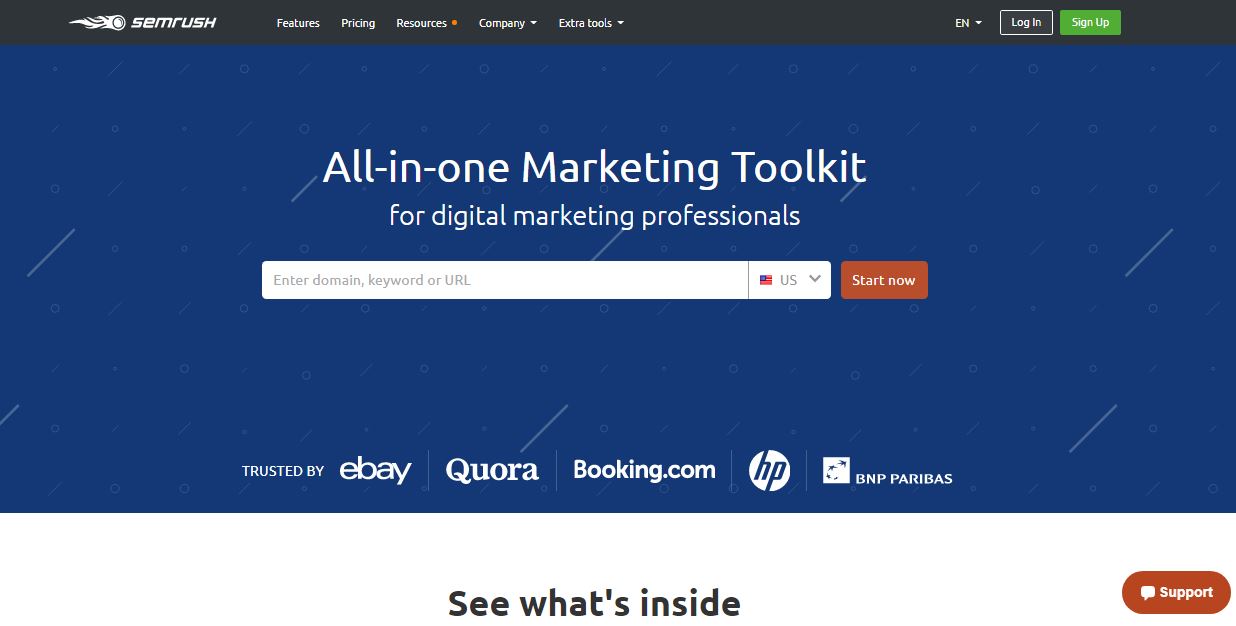 The SEMrush service appeared about 12 years ago. At first, it was a simple analytical tool, which is now a large platform for SEO professionals, Internet marketers, and SMM specialists. By using the service, you can collect a semantic core, track positions in a search engine, analyze an advertising strategy and competitors, check backlinks, learn about technical flaws on the site, find popular posts on social networks, etc.
Let's pay attention to some of the basic features of SEMrush:
Analysis of competitors: here you can either check out something specific or enter the domain address and collect complex information about the site. The report will contain data on traffic from organic and paid search results, backlinks, keywords with distribution by location and positions.
Keyword analysis: the report will provide you with data on the number of queries and search results, the cost of clicking on a paid ad, the distribution of CPC by country, etc. There will also be pictures of Google TOPs and texts of contextual ads.
Technical audit: thanks to this option, you can check the condition of your site and if it has serious problems. The final report shows the number of errors, warnings, and remarks. There are also indicators of the thematic rating and how many pages were crawled, data on the availability of the robots.txt file, etc.
Backlink audit: you will see results with the number of unique domains, backlinks, toxicity score, anchor classification, and more.
As you can see, SEMrush is a cool instrument for website analysis and promotion. Moreover, it has an extensive knowledge base able to increase your SEO competencies and give you recent up-to-date info about the global SEO trends.
In Conclusion
Of course, there are more than only two services for website promotion that you can use. However, even one of them will be enough for competent and efficient work. These services are considered universal, contain a lot of features and tools that can be useful for SEO specialists in their work. Moreover, these instruments have gained a good reputation and are quite popular. So, good luck with your choice!