There's always something to be said about crisp, clear, vibrant photos and videos. Whether they're shot professionally, or it's just a hobby, videos have multiple uses today. In fact, it's the most popular online content in the world, with more than 1 billion users watching every day, in over 91 countries.
Lots of people also use videos in their line of work. Vlogging is a huge industry today, and folks demand better content all the time. With that, it's important to understand the basics of video shooting, editing, and conversion, so you can get the most out of them.
Let's begin with 4K videos and why they're hot right now.
Why Choose 4K Videos
Before anything else, what is 4K exactly?
If you're still shooting videos in 1080p mode, then it's time to upgrade. Working with 4K resolution is better simply because it can give you more options in terms of editing, getting stills, as well as prepping for the future. 4K quadruples the full HD experience, allowing you to zoom in without compromising on quality.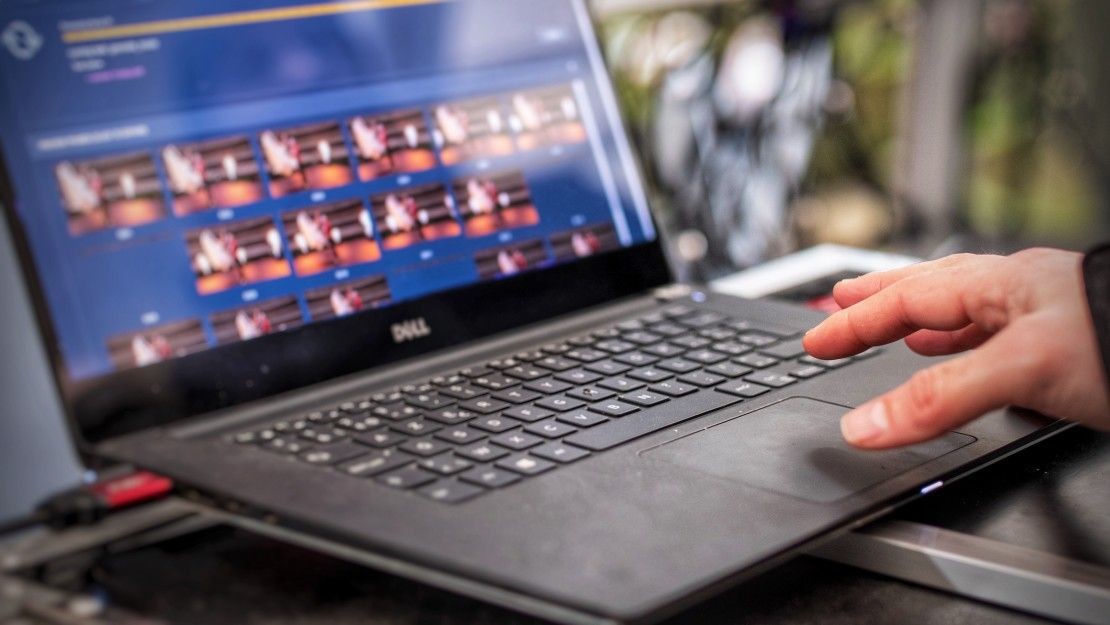 Imagine trying to find the perfect shot in one of your frames, only to see that it is too pixelated to be used for anything else. With 4K, you can capture those high-resolution stills for use in YouTube thumbnails or as stunning wallpaper photos.
Another awesome benefit is during the editing process. With a higher pixel count, 4K videos can be downsized, cropped, and stabilized easily, with little to no worry of its quality going south. I personally work with 4K photos because it produces extra-sharp and vibrant photos. The same can be said for its videos.
Using 4K Video on Social Media
Just because 4K resolution has been around a while doesn't mean you won't encounter problems. Even with the best equipment and software, certain issues may still arise.
One of the common problems is that 4K formats may not be viewable in certain devices (e.g. smartphones, TVs, or tablets). This can be a bummer, especially if you want to share your content.
For vloggers, when you try to upload 4k to YouTube, it can take hours. And even then, some report experiencing low video quality despite uploading in higher resolution. Other setbacks include choppiness or lags in some browsers (like Chrome), as well as 'skipping' during streaming.
For these issues, one of the first things to do is make sure that you have the right equipment for viewing or working with 4K videos. For those who can't afford the hardware upgrades just yet, a simple and more affordable solution is to invest in a multipurpose software where you can upload, watch, record, and edit all kinds of videos – including those in 4K resolution.
Videoproc for All Your 4k Video Needs

Would you like to edit 4K videos but you're afraid your PC might crash? Or perhaps you're wondering if you still need to upgrade your CPU to get the most out of your editing app? With VideoProc, you don't need to worry about any of that.
VideoProc is an all-in-one video processing software that can convert, compress, and edit videos faster and smoother than other apps in the market.
Featuring level-3 hardware acceleration fully powered by Intel®, AMD®, and NVIDIA® GPUs, you can upload all kinds of 4K footages from any device – GoPro, smartphones, etc. – and begin processing immediately.  It can also handle DJI 4K videos just as good as GoPro Videos, making it one of the best DJI video editors.
Plus, it's FREE to download for Windows and Mac users.
Here's how to set up VideoProc in your chosen device:
Download the software for FREE on the official website.
Double click on the .exe file, click 'YES' on the User Account Control (UAC) window pop-up.
Agree to the User License Agreement and click 'Install'.
Launch the software once the setup is complete. It will direct you to the main window with four options: Video, DVD, Downloader, and Recorder.
Select Video if you want to begin editing. After checking your hardware info with one click, just upload your file by dragging it to the window – and you're done!
VideoProc's interface is pretty straightforward, so there's very little learning curve to master. Pros and beginners will find it highly intuitive and a joy to use.
Several of its most notable features include:
The ability to cut, crop, split, merge, trim, rotate, and flip videos.
Adjust the brightness, contrast, hue, gamma, and saturation to achieve your desired effects.
Capture video snapshots for YouTube thumbnails or for wallpaper purposes.
Import subtitles, add watermarks and make Picture-in-Picture videos.
Record via webcam and/or screen activities (best feature for YouTubers or social media fans).
For those who have videos in other formats (MKV, HEVC, AVI, etc.) and want to convert them to 4K, VideoProc has got your back on that, too. Their 370 input codecs can produce over 420 output formats in a snap.
There's no doubt about it: 4K content helps us see the world in sharper, more vibrant colors. Who knows, perhaps we will develop better formats in years to come. But for now, if you haven't tried your hands at shooting and editing in 4K, there's plenty of catching up to do. You don't need expensive equipment or upgraded hardware. A simple Sony a6300 can do the trick or even your handy smartphone.
Meanwhile, VideoProc has got you covered in editing and conversion. From YouTube vlogs, student films, to inspiring documentaries, you can upload your work with confidence, knowing the no. 1 fastest video processing software can polish your shots in a flash.
With that said, don't you think it's time you see the world through 8.3 million pixels?