The rise of global health crises, uncertain economic climate, and non-ending fierce competition has led to most companies working with remote teams. This is a trend that is not going to stop soon.
Certainly, working with remote employees is something new for many leaders. This novel shift can easily affect business performance if both hiring and team nurturing are not given due effort.

In this article, we are going to share with you multiple virtual team-building activities so you can boost remote team's productivity. But before we take that ride, let's see why team building is so important.
Benefits of virtual team building
1. To boost morale
We are living in an extremely challenging world with unique issues. To add to that, working remotely is still a new experience – one that can feel so lonesome. That's why holding a virtual team-building event is one of the best ways to boost remote workers' morale and help them feel happy.
2. Minimize Zoom fatigue
Zoom fatigue is real and those who hold multiple conference calls a day can strongly agree to that. It gets tedious and unexciting. But with virtual team building activities thrown in once in a while, work becomes interesting. 
3. Develop new skills
A lot of learning and development happens during team-building sessions. For instance, solving game puzzles helps to improve creativity and memorization which are essential in handling tricky work situations.
4. Combat loneliness
It's not easy to transition from an office job to working indoors all day. It gets lonely and boring no matter how much work there is to be done. Sadly isolation is also so much linked to mental health problems. You can help your remote team not feel alone by holding online team-building sessions with plenty of interactive activities. 
5. Increase collaboration
Team building activities are collaborative in nature. The point is to make everyone, no matter their personality type, participate fully. And since part of the assignment is to know each other, teams work in unison resulting in better connections.
6. Networking
The workplace used to be a place to meet new people and make meaningful connections. That can still happen online through virtual team-building sessions. But the team leader must ensure to include more collaborative activities so bonding takes place.
Quick and Fun Teambuilding Activities
Here is a comprehensive list of team building activities you can try:
US states challenge
FYI, there are officially 50 states in the United States. Another truth is that America, being so popular especially during an election, the whole world gets to hear and see state names littered all over the internet.
You can improve the connection among your team members by challenging each to name a few US states. Even better, tell them to write down all they can recall and read it out loud to others. Fun fact; most of you are likely to forget to mention the likes of Wyoming, Nebraska, and Rhode Island.
Icebreaker conversations and games
Getting started is the hardest part, isn't it? Assuming this is the first time you are holding a virtual team-building meeting, it can be uncomfortably awkward. With new members seeing strange faces for the first time, it makes sense to break the ice first.
There are millions of simple questions, games, and conversations you can indulge in. For instance, the questions below can help the team dig their toes in without feeling so much insecure:
Are you a morning person or a night owl?

Are you introverted, extroverted, or ambiverted?

If you could be given a superpower, which one would you choose?

If you could stay at the same age forever, what age would you choose?
Live remote sessions
Another good idea worth riding is that of setting up remote live sessions. For a couple of days, you can ask any member of the team to start a video chat and other members can log in and be seen working. 
This mimicking of real workspaces provides a true feeling of real-world connection and makes members of your team feel less alone. This approach could be more effective for teams that reside in the same or very close time zones. Also, it's better done in an hour, two, or three because remote settings come with their own challenges like kids, pets, space sharing, etc.
Learn about each other through "two truths and one lie"
Another work-friendly game you can play is that of "Two Truths and One Lie." In this game, you can tell your members to come up with three facts of which one should be a lie. The lie doesn't really have to be obvious.
Now, allow each to tell their facts, and then one person singles out a lie. If a candidate gets it wrong, another picks up the challenge. Whoever points out the lie correctly becomes the next in line.
For this game, there is no need to track points. It's just a way to know something about each other and this can foster stronger bonds. The next activity can reinforce connection building.
Show & Tell
Tell your team in advance to prepare a story that they will share with others. It can be anything from personal stories to folk tales. The idea here is to promote public speaking skills and improve team bonding.
Typing Speed competition
What else could be more fun than beating others at typing? This is a truly engaging virtual team-building activity that not only entertains but sharpens typing skills as well. Just hop over to Typing Test, take the one-minute test, and share results with others as either emails or screenshot links.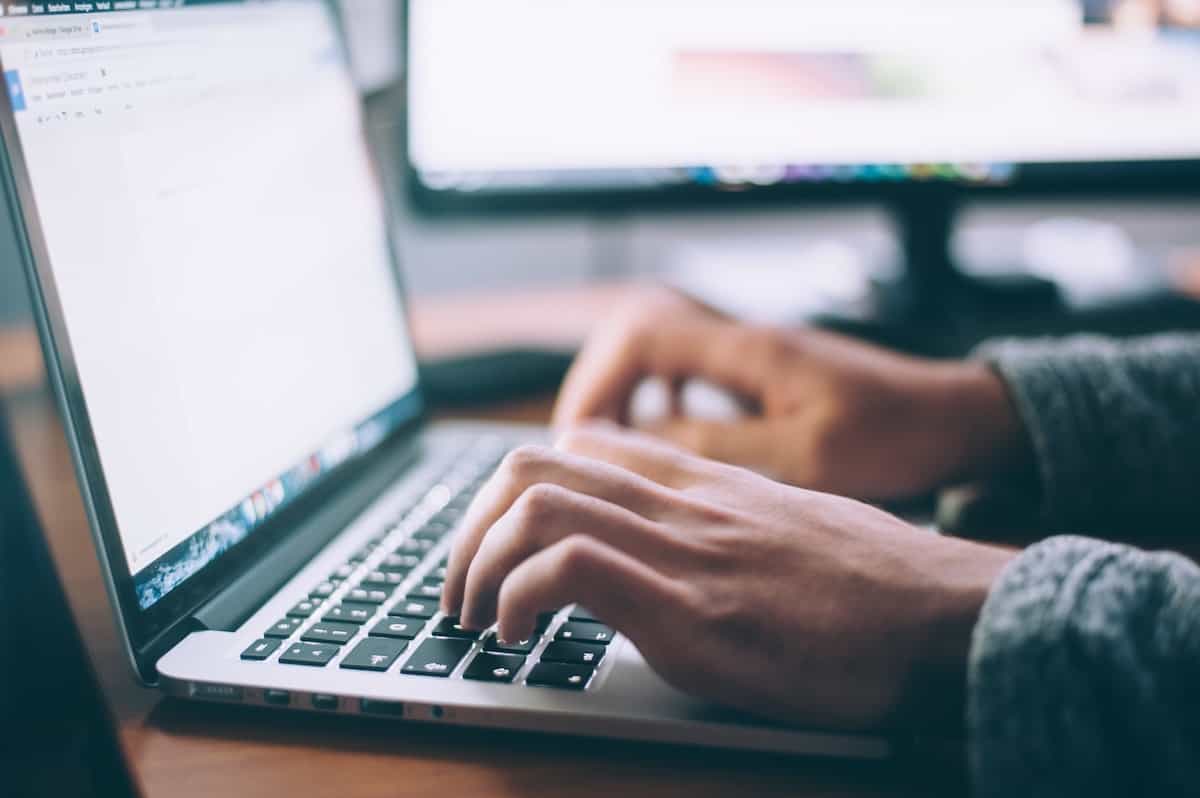 Ask "what would you do" questions
One of the best and quick virtual team-building games is asking the "what would you do." The rules of the game are simple. You come up with an interesting hypothetical question that should be answered in three different ways.
Here is a good example of such a question:
-What would you do if you were God/creator for a day?
Recreate the world?

Wipeout half of the population like Thanos

Change nothing
-what would you do if you never have to sleep forever?
Watch everything on Netflix and other streaming platforms

Play games 

Work two or more jobs
-what would you do if you could turn yourself invisible?
scare your enemy?
rob a bank?
walk around naked?
-what would you do if you had all the money in the world?
Buy a Ferrari
own a yacht
Go on vacation anywhere you want
-what would you do if you had only a day to live?
Say goodbye to friends and cherished ones
drink yourself to death
do nothing
There are more exciting questions that you can try out with your virtual team.
Personal facts guessing game
How much does your team know about each other? Or let's put it this way; how much can they guess about each other? You can find out by playing the "personal facts guessing game."
Here's how you can go about it. Ask everyone to write a few facts about themselves and send them over to you. Now, randomly read one fact at a time and ask them to guess who it describes. You can choose to award points for each right guess.
Emoji Board guessing game
Besides guessing personal facts, another interactive virtual building game involves sharing or guessing the most frequently used emojis. It's as simple as taking a screenshot and sharing it with others.
Alternatively, members can guess the top five emojis for each individual, and points are awarded based on getting a few correct or having them in the correct order. 
This game should not be used as an icebreaker because emojis describe our personalities and it's best if this comes at a point where everyone feels happy, confident, and comfortable. 
Virtual escape room
Nothing is as immersive as playing escape rooms. Your team gets to collaborate in getting out of jail, carrying out a heist, or solving great puzzles to win virtual prizes. Virtual escape rooms last anywhere between 60-90 minutes which is enough to make members of your team bond sufficiently. 
Sharing your bucket list
Sharing things you want to do before you die is a truly great way to share those "aww" moments. Because the list can be long for some individuals, it's best that a few people go each week instead of all of you at once. Ask the team to prepare their bucket list ideas before virtual team building day.
Building a storyline
Starting a story and handing it over to the next person for continuation is an old tradition. Here is a good example:
After passing through a time travel portal to the future, Henry found himself in 2350. The world looked so…(hand over time).
Storyline building is a great method for getting those creative juices flowing. Even though the narrative can take as many turns and spins as possible, it's best that it ends in a comprehensively good structure.
Picture sharing
Getting to know each other can be less boring if you decide to share pictures. This is best done through a Slack channel or WhatsApp group. Just ask members to share any photo they feel comfortable with and provide any description. Anyone who is not comfortable sharing their personal pictures can post those of their pets as well.
Virtual dance party
Are you looking for a more intense virtual team-building activity? Why haven't you thought about a virtual dance party already? Ask each member of your remote team to pick their favorite songs, move a few steps away from the camera and start jigging. Remind them it's all about having fun and not a competition of who has the best moves. 
Exciting Sponge
Remember the arms reach "show & tell" story? This is more like it. You randomly grab something that's next to you and tell an exaggerated story about it. The absurd the story gets the better.
For example, you can point out that the glass of water next to you is a relic from the past and that someday, relic hunters will come for it. 
Play the "never have I ever" game
We know this game can easily come off as "not safe for work" because most of us misused it in college. But you know what, as the team leader, you can ask others to submit the topics then filter them so they are relevant for the workplace.
This is a knockout game where all members start with their five fingers up. Each finger will drop for something someone has already done. Let's say the fact is "never have I eaten a pizza." Anyone who has eaten pizza will knock down one finger. 
Towards the end of the game, it would be fun to know just how much you have in common or simply how unique some members of your team are.
Messy desk face-off
We are not perfect and we possibly never will-and that's the beauty of life. Even in offline settings, our offices sometimes have coffee rings on the tables, cereal bowls, staple pins, hand wipes, pens, and food crumbs. So why not make fun out of that tradition by throwing a messy desk challenge?
Whoever gets the most facepalm and ROTFL emojis wins, right? Straight up.
Sing together
Everyone loves good music and singing together makes it even more fun. Work with your team to come up with a list of songs everyone is comfortable with. Take some time to memorize the lyrics and when ready, rock a karaoke session. 
A virtual movie night
Video conference tools can allow you to broadcast a movie to all your remote employees. During this time, you should get the chat rooms open for questions, opinions, and any discussion that arises. This idea works great if members agree on what movie to watch beforehand. 
Fact Recall Mission
At the start of a virtual team building session, ask members to state a few facts about themselves. This could be anything from their favorite music or movie to their last holiday destination.
Now, in the middle or towards the end of the meeting, ask members to recall a few facts about each other. This activity greatly strengthens the bond of your remote employees. 
Tips for Effective virtual team building activities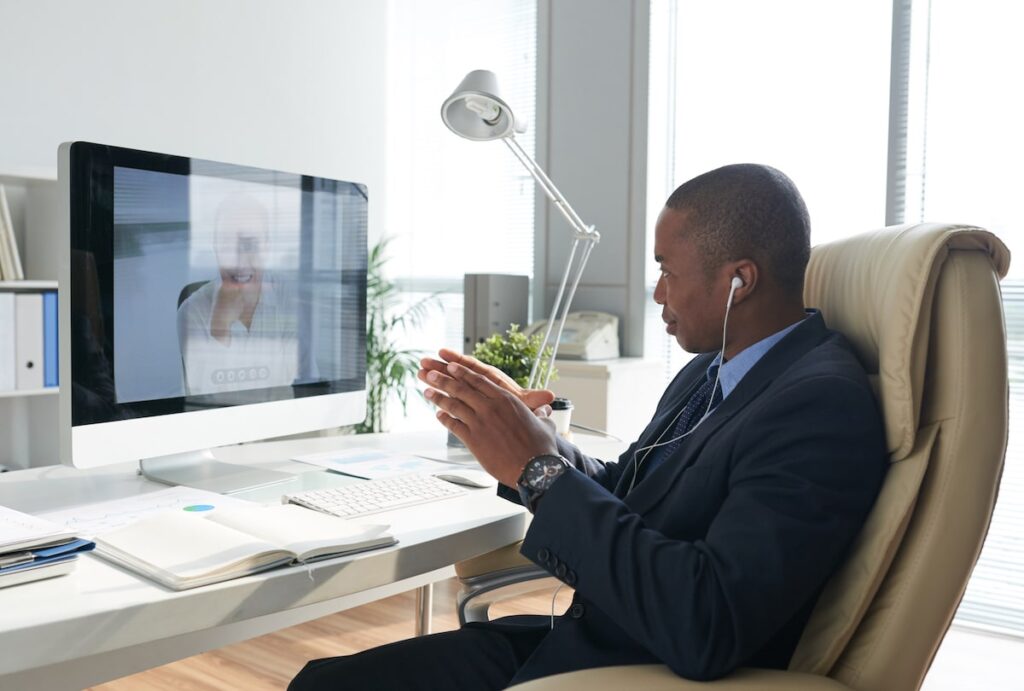 It's not that hard to pull off a successful virtual team-building event. Unfortunately, there are a few things that if ignored could result in unsuccessful team bonding. Here's a run-down of a few tips to remember during an online team building session:
Remember the introverts-take note of introverts as they have a habit of sticking to themselves. Use tactics like ice breaker questions and group activities to ensure they are participating. 
Make virtual building a part of every meeting-in offline settings, you would always have a word or two, or share water-cooling banters at the start of a meeting. You should do the same for virtual meets-ups-even if it's for a minute or two.
Plan beforehand-having a plan for your team building session streamlines the whole process and makes it easier to achieve your objectives. You can have some members help you to come up with all the activities you'll be doing so you can dive right into the sessions on D-day.
Have a channel that is non-work related-All work and no play turns people into robots. Set up a Slack channel or WhatsApp group that is not related to work so team members can cheer themselves up with memes, funny clips, and images.
Interact in the real world-we are all creatures of habit, right? Of course. So while online team building is better than none, sometimes you can arrange to meet in the real world (that's for those within the same counties/states).
Wrap up
Virtual team-building activities are essential for brands and organizations that care about their employees. These activities not only bring joy but foster togetherness as well as making everyone feel valued.
Since everything happens online, better planning will be needed to ensure activities are done at a convenient time for everyone. Also, while things like picture sharing and storytelling are free, most virtual team-building games are going to be free. So as the team leader, be ready to spend something on paid fun activities. In the long run, it will be worth it.