Last Updated on April 2, 2023
Have you recently moved into an apartment or home with sparse, boring walls? Are you trying to decide how to bring life to each room while showing your personality? If so, you are likely trying to find all possible options for your wall decorations and drawing a blank when it comes to creative, stylish choices.
We're going to tell you about some interesting wall decorating ideas that will look great in almost any space and do so without breaking the bank. Keep reading for the tips you need to decorate any wall in your home!
Wall Tapestries
Choosing to hang a wall tapestry in your home has multiple benefits including the fact that it can help absorb sounds and reduce echoes, cover a lot of wall space with minimal effort, and look incredibly stylish.
You might be thinking about the style of tapestries that you remember from your friend's college apartment; while these are definitely an option, they aren't the only ones available. For instance, you can find a beautiful tree of life tapestry, famous works of art (like Van Gogh's Starry Night,) scenes from your favorite destinations, or even a colorful mandala.
One of the benefits of choosing a wall tapestry for your home is that you have multiple ways of hanging it. You can choose to use thumbtacks or velcro strips for a minimalistic look; use a curtain rod for a more 'finished' look or even drape the piece over a tree branch to incorporate a bit of nature. Additionally, you can highlight this art by framing it in string lights or having a single spotlight focused on it.
Hanging Mirrors
Depending on the amount of space you wish to cover and the end result you wish to achieve, hanging mirrors on one wall of the room is an excellent idea. Whether you choose a single, large mirror or several smaller mirrors, sunlight or artificial light will bounce off of the reflective surface which allows the room to appear larger.
If you opt for a large, single mirror, consider simply leaning it against the wall you wish to focus on. This is especially stylish for elongated and framed mirrors and easier than trying to find a wall stud and anchoring the piece.
To hang several smaller mirrors, you may choose to have them framed in various colors and textures, you might choose matching frames that offer multiple sizes, or opt for all vintage mirrors in their own, original frames. It is truly your preference!
Patterned Wallpaper
Before you start imagining your grandmother's floral wallpaper in her bathroom, please realize that there are new, gorgeous styles and prints of paper! Additionally, the goal isn't necessarily to have an entire room covered, but instead, only one wall – similar to a painted accent wall.
You can choose to go with a bolder color and print or wallpaper that has a smaller design with more subtle colors. Whichever option is best for you, be sure that you order the amount of wallpaper you need (plus a little extra) to ensure all of your colors and patters match.
If you really want to call attention to a room, especially a smaller one with neutral furniture, floors, and other features, don't be afraid to cover each wall. This is often best for smaller (or half) bathrooms or even more formal dining rooms.
Floating Shelves
If you happen to be wishing you had more space to displace your travel knickknacks or well-loved books, a floating shelving system might be a way to functionally decorate your space. This type of shelf can be made of reclaimed wood, old pieces of a mantle, or even a sturdy plastic from the hardware store.
You can hang a few shelves at varying heights and lengths or opt for shelves that are of even length and hung directly above and below the next. There is also the option for corner floating shelves. Regardless of which type of shelves you choose, be sure that you hang them correctly to avoid damage to your walls and the possibility of the shelf falling.
Gallery-Style Photos
Chances are, you have thousands of photos that are captured on your smartphone that you've never printed out. Some might be of your beloved pet and family members while others feature fun nights out with friends or vacations.
A fun way to incorporate this side of your personality into your home is to create a gallery wall. It doesn't have to be themed, nor do the frames have to match perfectly. You can choose to print a mix of sizes and even include some canvas prints.
Not all of the photos have to be taken by you and in fact, including other pieces from local artists or prints of paintings you love can help tie your wall together. Again, this is a tip that allows for a lot of creativity, but at least try to have an idea of what you'd like your end result to look like!
Decorate to Your Tastes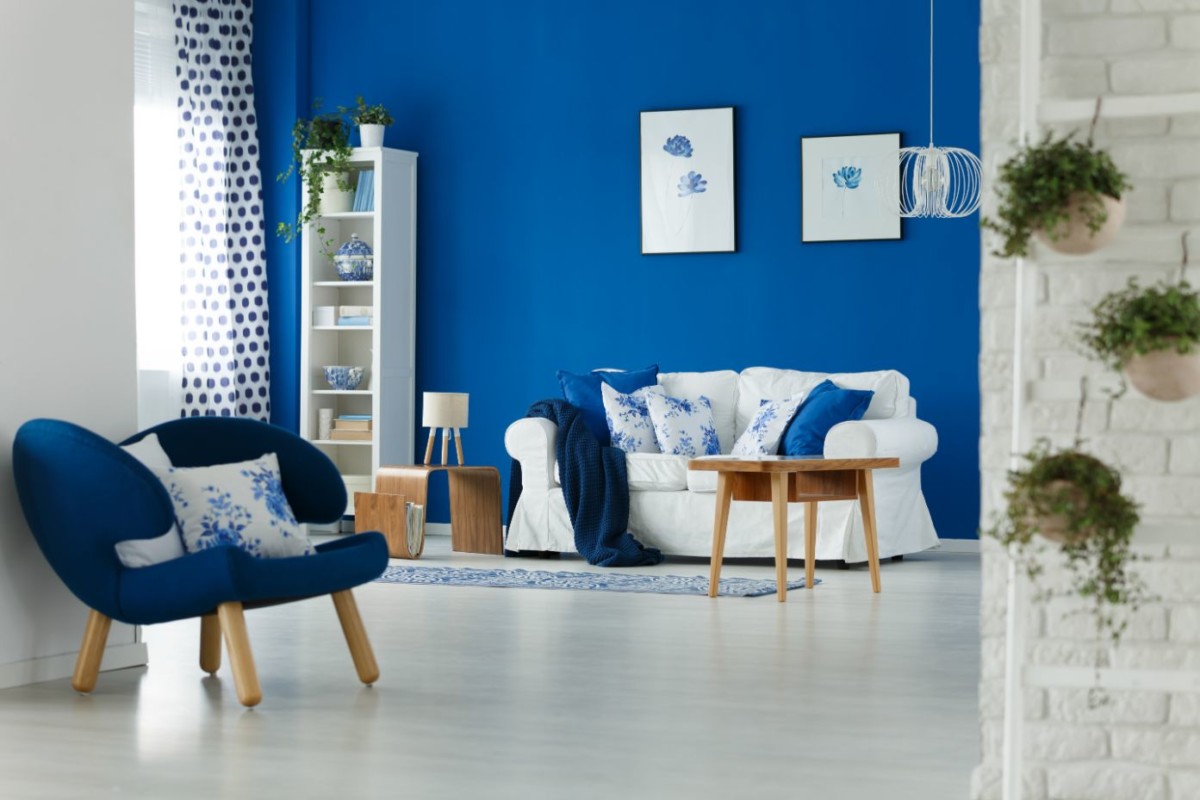 You can read every home decor magazine and blog, watch decorating television shows, and attend classes about how to create a stylish home. These are all excellent options and will give you some ideas on how you might choose to decorate your walls. However, it's important to remember that you're the one that will have to look at it until you either move or redecorate.
If you don't love the way something initially looks or aren't completely sure if the option you're considering is right for you, chances are, it isn't! Not every style fits everyone's tastes so it's important for you to choose something that you will love for years to come – not necessarily the 'popular' or 'trendy' decor of the moment!