Last Updated on March 31, 2023
A home's technology is only as good as how well maintained it is, and in every tech set-up, there will always be room for improvements to be made.
From home computer set-ups to game console set-ups, to smart tech, and everything in between, putting together an optimal set-up that is uniquely tailored to your needs can be difficult. This is especially true for folks that are still learning how to integrate with new technology.
But here are 3 things you can do to improve the set-up you have, without needing to know too much about the tech itself.
Think About Cable Management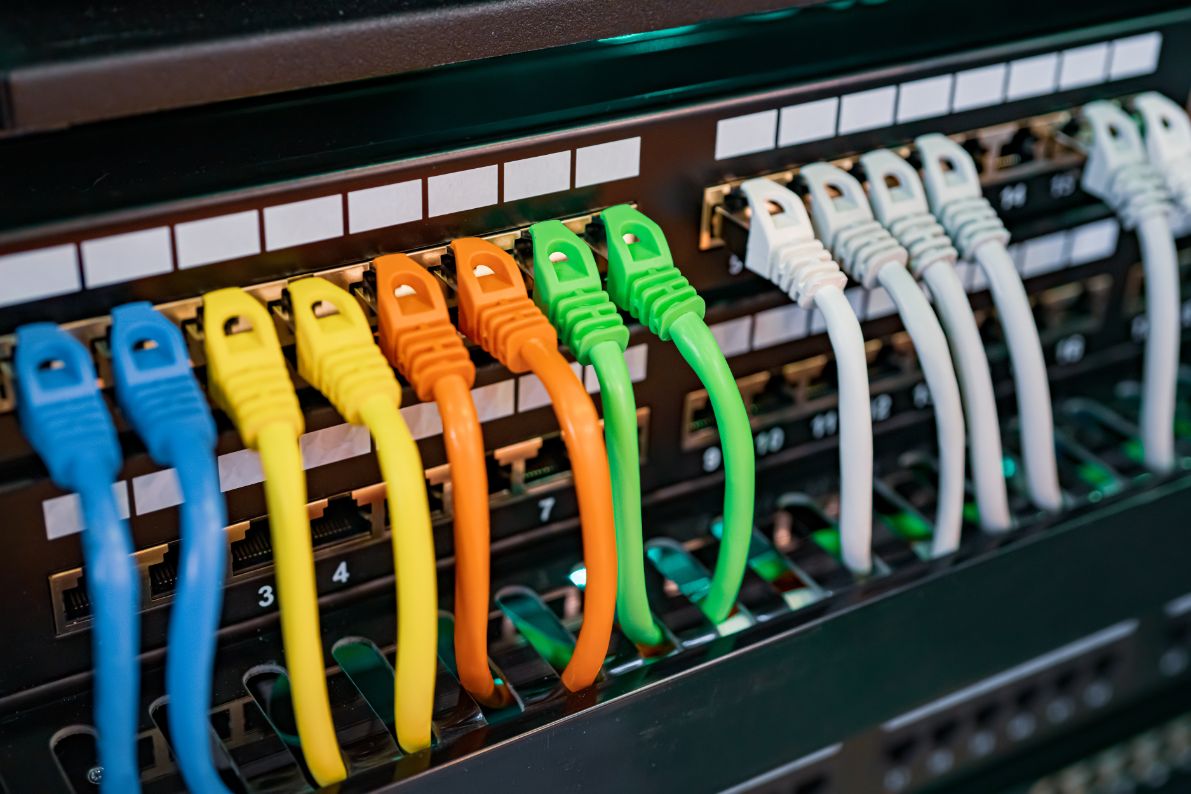 In the increasingly cable-less world of WiFi networks, this may be less of a problem for some as opposed to others. But many people will still have some kind of cabling in their home and part of having a streamlined set-up is managing these cables.
Cable ties are okay, but to keep things truly organized, we need to take it a step further. Use colored electrician's tape and color code different cables. This way, when something needs to be replaced, it is easy to locate and is well organized. 
Use a combination of cable ties and color coding. For power cables, use one color. For home networking cables, use another. Then, when they are appropriately color coded, you can bunch them together using cable ties.
The general idea is that you have similar types of cables bundled together for ease of access. As an added bonus tip you can run these cables inside room skirting or under the carpet to keep them from being a tripping hazard.
Always Keep Spare Parts
This one may seem obvious but not enough people keep spare parts, and fewer people keep the right spare parts. We all have that drawer, but what we are talking about is spare parts you will probably need in tech emergencies. 
Getting some new RAM chips for your gaming PC? Order an additional chip as a spare – just in case.  Getting a new router set-up? Then grab a 10-metre Ethernet cable for problem solving.
ETB Technologies have a wide range of all kinds of parts you can stock up on for less.
Build A DIY Faraday Cage
This one may seem a bit out there but can be very important for protecting against power surges. A really powerful surge in a local grid can wipe out all your electronics, and while rare, they do happen. Faraday cages can also protect against any geomagnetic activity that can wipe out your electronics – like the solar storm that crippled Quebec in 1989.
It may seem like an unlikely event, but as a natural disaster, it can happen at any time, anywhere. So having a precaution in place is better than having nothing at all.
Faraday cages can store any electronics, from phones to more crucial life saving medical equipment (if you have any). For people with medical conditions that rely on tech, this could quite literally save a life one day. 
There are plenty of YouTube DIY tutorials on how to build fairly cheap and effective Faraday cages. They are not as complex to build as one may first think.
So, keep your tech safe, organized, and improve your home's overall tech outlook with these useful suggestions!