Last Updated on May 17, 2021
This year has been a whirlwind. Who could have predicted the coronavirus and accompanying revolution in business? The remote working trend, which has simmered away for years, finally boiled over.
By their millions, employees throughout the world embraced the possibilities of the online meeting. Virtual conferencing platforms took off. As many industry experts are already beginning to realize, the world will never be the same again.
However, due to the rapid uptake of video conferencing, there remain numerous confusions. Chief amongst these is distinguishing between the plethora of different video meetings. Like their real-world counterparts, there are several options. Where before you had meetings, seminars, conferences, and more. So too does the virtual world have a variety.
The two main types are online meetings and webinars.
Often these terms are used interchangeably. Many don't even realize there is a difference. But there is, and its key to mastering the new and exciting world of virtual conferencing. Read on to find out more. Plus, we'll explore how and when to use these different formats.
What's the big difference?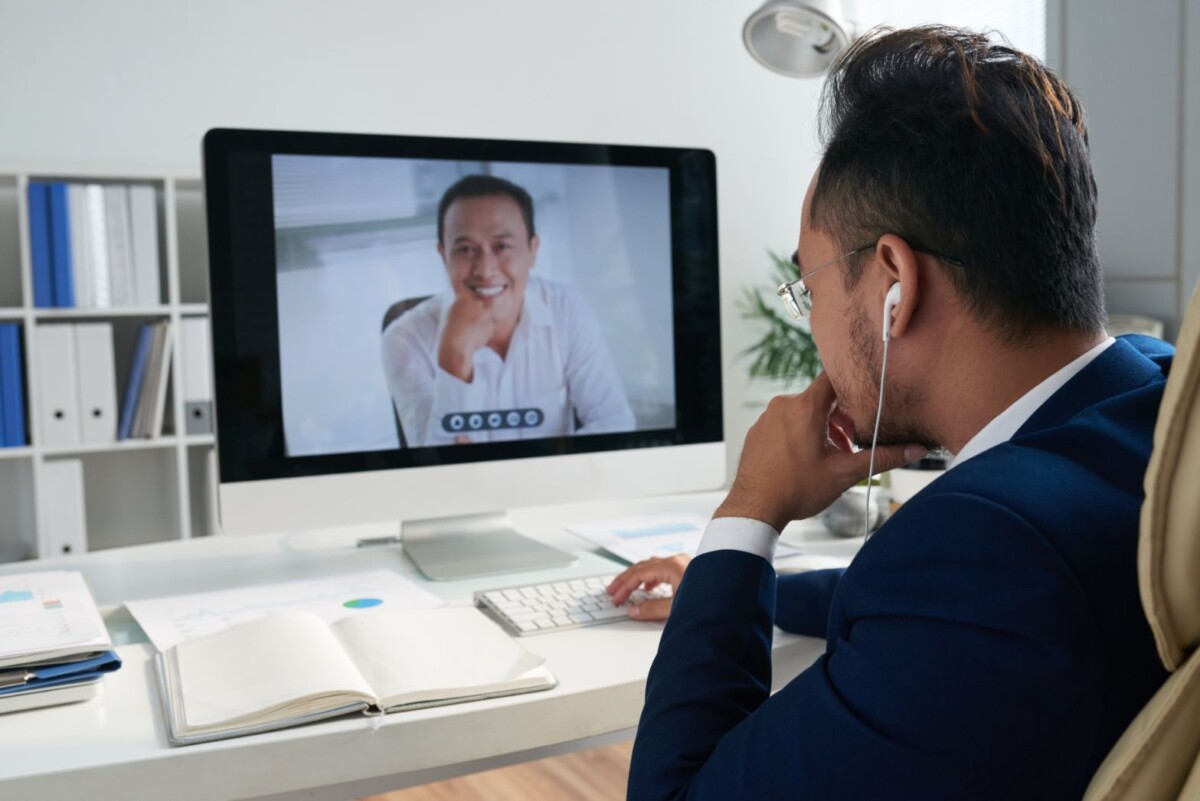 Put simply: it's a matter of size.
Online meetings are typically employed for smaller gatherings. They replicate the equivalent of the board room, with less than thirty people being accommodated. Any more and the discussion devolves into a barrage of voices. Nothing gets done.
Conversely, the webinar is for big presentations. As the name suggests – being a portmanteau of web meeting and seminar – webinars are not as interactive as the online meeting. Rather they are led by a single person or a small group, who guides a larger audience through a topic or product.
When to use an online meeting?
As mentioned, with online meetings, try to keep the numbers small. Anymore than twenty-five to thirty people and you'll struggle to keep the discussion on track. Even in real life, large meetings tend to become dominated by a few powerful personalities.
In the virtual world, such tendencies are enhanced. Such an arrangement doesn't breed collaboration, nor is it the most productive.
Furthermore, to promote engagement, use all the tools available. Whether you have a small group discussion within your team or presenting to a client, the sheer range of tools to use is incredible. Virtual whiteboards allow attendees to visualize ideas and diagrams in real-time. Screen sharing enables presenters to showcase their work to the client.
Meanwhile, virtual backgrounds can hide your backdrop, giving you a more professional looking virtual replacement. Therefore, check out zoom backgrounds – Hello Backgrounds has some of the best available. Their choices span dozens of different themes and varieties: from natural vistas to stylish offices.
One last tip: consider recording the meeting for maximum memorability. If anyone misses out the first time, they'll be able to watch the recording to catch up.
When to use a webinar?
Webinars are a bold statement: it's an invitation for an informative presentation. In some ways, they're the exact opposite of online meetings. Here bigger is definitely better.
There are several ways to employ webinars. Here are a few ideas:
Internal company presentation
Large scale training session
Showcasing a product to a client
A lecture series
An open presentation to prospective clients
However you choose to use the software is up to you. But, just like the online meeting, webinars come with a specialized toolset.
One of the main concerns regarding webinars is interactivity. Hosts worry that attendees will be left bored at home or work. They'll be spectators, sure, but part of the fun is getting involved, speaking to the audience, and gauging their reaction.
Don't despair. Webinars offer a range of solutions. Polls and surveys can be used to get a quick audience reaction to an idea. They can even be used to help direct the webinar. The audience can pick what they want to see, and the hosts can respond accordingly.
Moreover, the Q&A doesn't have to be forgotten either. Curated Q&As will allow selected questions to be answered by the hosts. Therefore, answering any audience confusion in real-time. Such tools keep webinars fun and interactive, without having dozens, if not hundreds, of people all shouting over one another.
So, next time you've got an online meeting or webinar to plan. Remember the difference. These two formats are fantastic. But each has its place. Learn the ins and outs of when to use them, and you'll be a virtual pro.