Last Updated on June 30, 2021
When planning for a wedding, you're more focused on the huge and tangible thing. You want perfection and a memorable day. However, remember that it's the little things that count. In preparing for your big day, there are unusual unique wedding ideas that will spice up your day 
From sitting arrangements to small personalized additions, the wedding day ideas are endless. The best part is that they hardly cost a thing while giving your day a facelift. So, check out this list of wedding day ideas that we've created.
Table lyrics
Naming tables after the lyrics of your best songs is one of the most unique wedding ideas you can think of. You can get more creative by asking guests in advance to send in one song that they like. Make random picks and name tables after them. Guests will see these lyrics and sing to them while having fun at your wedding.
Wedding party keepsakes
One of the most unique ideas for a wedding is creating keepsakes for your wedding party. Share monogrammed handkerchiefs or small towels to them for their use on the wedding morning. Have them monogrammed with their names and sweet messages telling them how much you appreciate them. Ask them to keep the kerchiefs. This is one of the modern wedding ideas that's fast gaining traction with couples.
Paints, darts, and balloons
Looking for fun original ideas for an informal wedding? This is for you. For a fun time with the guests at the reception, fill balloons with paint and hook them up to an upright canvas. Have the guests take turns throwing darts that will puncture the balloons. At the end of the exercise, you'll be getting a multicolor creative-looking canvas. Have the guests sign off and Mount this canvas in your home.
Upgraded favors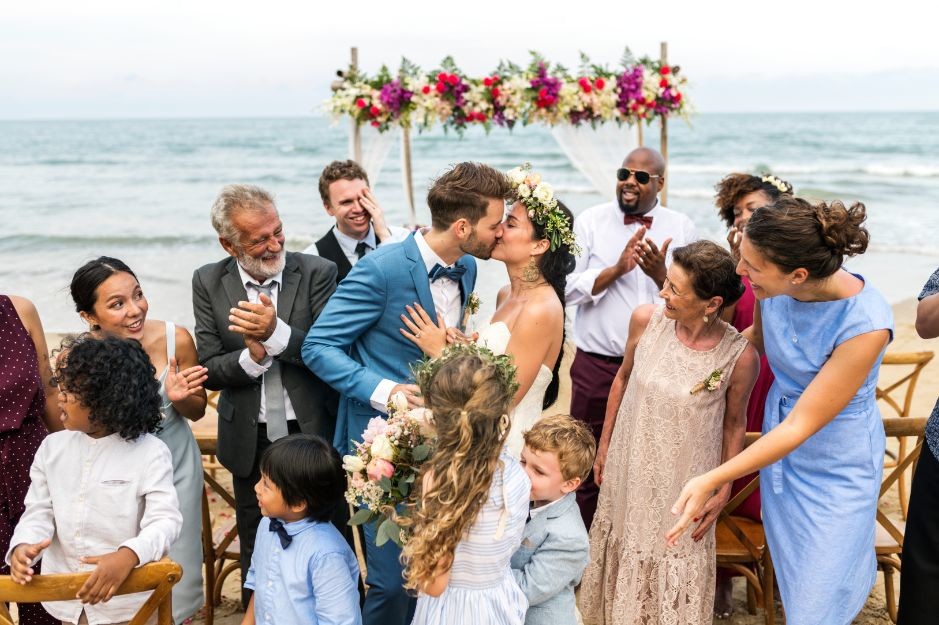 Sweets and treats are nice, but how about taking it up a notch. Give the guests something that they can use at the wedding and beyond. If you're having a cold wedding, gift the shawls or wraps. For a hot wedding, share hats or sunscreen. If you're getting married on uneven topography, gift them some comfortable slides or slip-on. Just think of some unusual wedding ideas for gifts.
Shake up the seating arrangement
One of the ways to make your wedding unique is by stepping out of the box. For your big day, ditch the normal straight row sitting and adopt another style. You could arrange chairs to surround the altar where you're taking your vows. You may also create chair mazes so that you can walk between your guests to the altar. These are more intimate settings than the traditional pews.
Unusual save the dates
One of the most unique offbeat wedding ideas is expressing yourself through invites. Save the dates creates the groundwork for your wedding day, so give it your best shot. Use shells, plastic eggs, balls, pressed flowers, or any other thing that catches your fancy. Write your information on these items and send them off.  
Innovative garter throw
Instead of having your garter removed, throw it with some flair. Get a tennis or golf ball and write cute messages on it. Wrap the garter around it and throw it for someone to catch. This will make a beautiful keepsake.
Fun wedding activities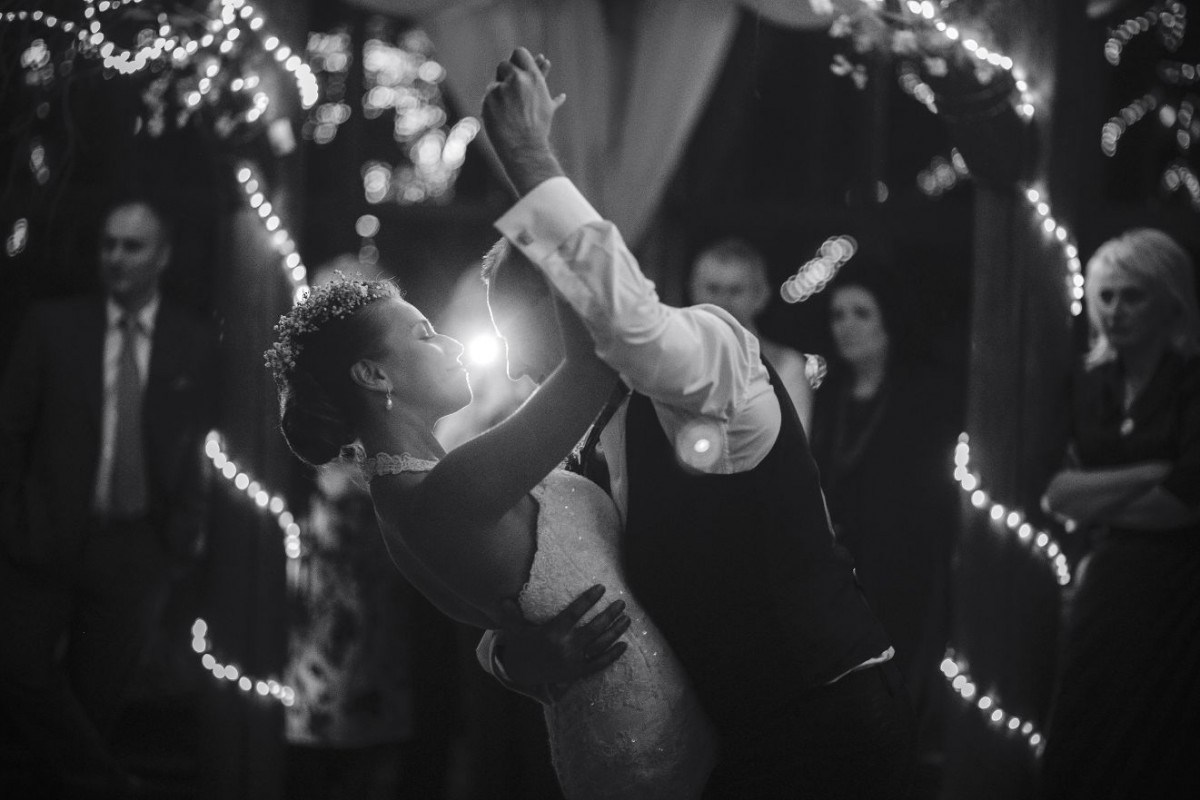 Give your guests a swell time by coming up with activities for the reception. They can play a game of cards, golf, Jenga, ping pong, and more. You could also hire clowns, magicians, cooks, or craftspersons to teach them something new.
Personalized bouquet
A bouquet of assorted flowers is beautiful, but why not spice it up with loved up photos? Make passport or postcard-sized cute photos of you and your spouse and adhere them to the bouquet. You can do the same for your wedding party. For the groomsmen, attach these tiny photos to their boutonnières.
Guestbook extraordinaire
Step away from using the same old traditional guestbook. Buy an Atlas and have the guests sign off on the places they have been to. You can also have each guest add a tile to complete a set and sign off. Another option is to let them sign at the edges of your loved-up portrait. Lastly, if they can, they should add comments to your picture on the wedding website. Print out the pictures plus comments and save.
One of a kind wedding invite
There is a proper framework for writing wedding invitations. But how about you write it in a central language that you share instead of English? What of using pictures and minimal text to depict the message you want to pass? These are beautiful ideas because they'll make the guests smile.
Wear their names
This is a game of faith but it's fun. Have all the bridesmaids and groomsmen write their names on the sole of the bride's shoes. Whoever has their name still intact by the end of the day is getting married next.
Love in favors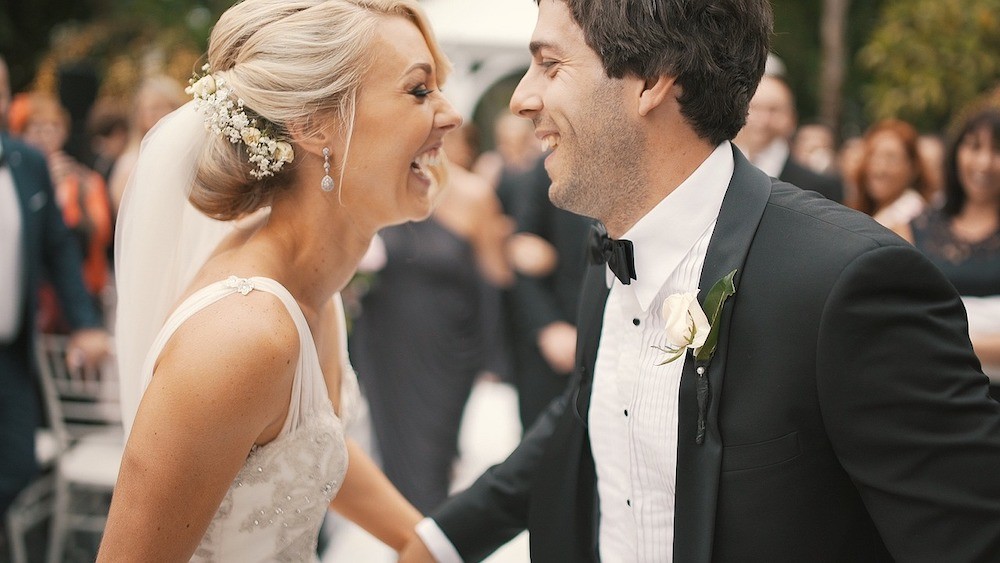 This is one of the cutest wedding ideas and a beautiful way to appreciate your guests. Curate goodie bags for them and drop a heartfelt handwritten love note in them. Thank them for sparing their time and remind them of how they made your day beautiful. You can adhere these notes to mini wine bottles or jars of treats.
Bouquet on the go
Get your guests involved in this fun activity of creating your bouquet on the go. As you walk down the aisle, have each guest hand you a stalk of a flower. By the end of the aisle, you get a ribbon and a pin or basket to hold them all together.
Just keep dancing
The idea is to have fun on your wedding day, so help relieve the guests' feet by handing them slip-on. This will help them stay on their feet for long periods and dance the day away.
Whether good or bad, the memories from your wedding will be with you forever. So create great memories instead with these unique wedding ideas as inspiration.