Last Updated on March 8, 2022
Nowadays, we go crazy about a variety of kitchen décor aspects: what color should we choose for your kitchen cabinets rta? How should we paint the walls? Does the hardware look classy enough for what we have in mind?

The last thing we generally think about is the color of the countertop – which is in fact, the first thing we should think about.
Granted, the first aspect you will see when you step into the kitchen is the color of the cabinets or shelves. However, the second thing you will see will certainly be the countertop. So, what color should you choose to make sure that it goes fabulously with everything in your kitchen – and that it is also trending? Well, this article should help you out.
Tips to Choose the Color of the Countertop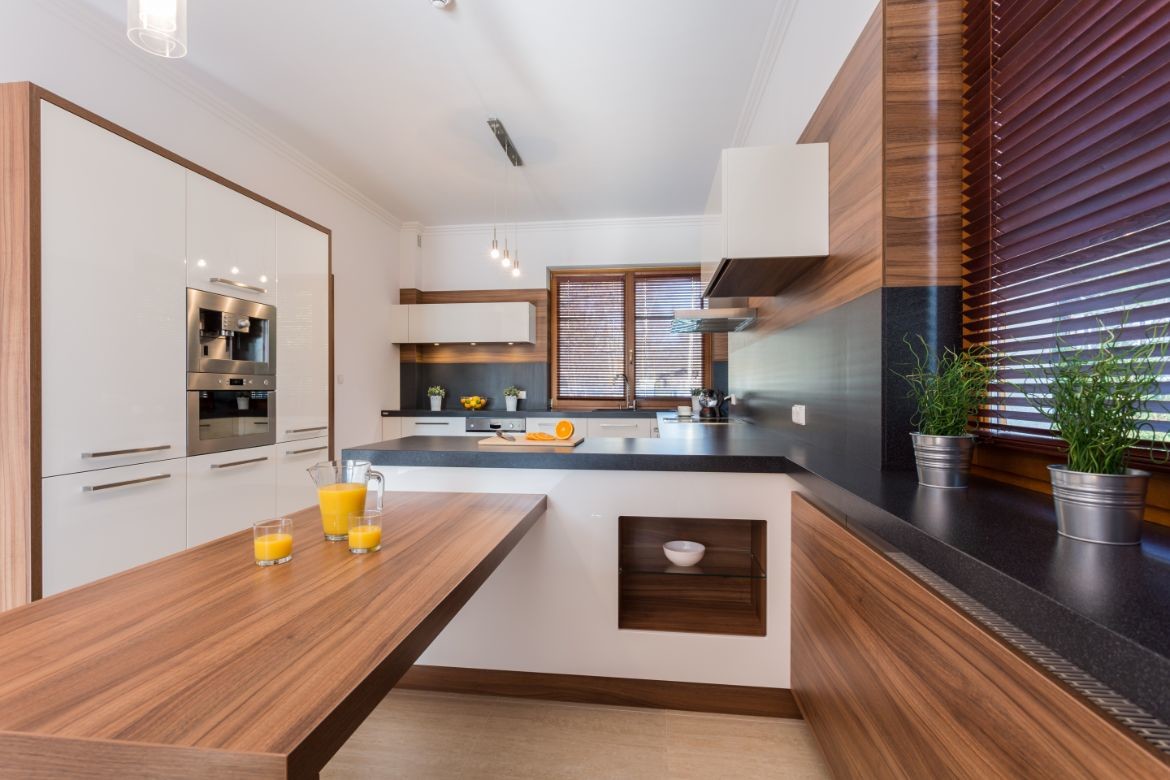 Before deciding on the color of your countertop, there are several factors that you might want to keep in mind. To help you narrow down through colors, here are a few tips that should help you out.
Remember that Accessories and Paint May Change: When you are choosing the color of your countertop, you need to remember that you are matching it with the whole room as well. Let's say that you buy a bright yellow countertop to match your walls – but soon enough, you get tired of those walls, and decide to paint them soft blue. This is why you need to buy a countertop that leaves your options open.
Identify the Undertones: So as to avoid a great color clash that is difficult on the eye, identify the color tone and choose a complementary shade from the color wheel to make each other pop out – but not too dramatic. You might want to go for speckled or veined countertops, as it will give you the color pop without the drama.
Examples of Colors to Choose From
So, you know how to choose the colors of your countertop – but what are some good examples to go for? What color should you choose to ensure your kitchen looks immortal and beautiful? Well, here are some popular options.
Softly Veined or Flecked White
A very common, yet still popular option is a manufacturer slab or stone counter, in a white shade and some multi-tonal grains or flecks to provide it a natural richness. Since the color is sparkling yet naturally neutral, it will look good in a variety of circumstances.
Pure White
If you love the crisp, retro, yet oddly modern style, you might want to go for pure white countertops. These countertops go well with all kinds of rta cabinets you may have – painted or stained, crazy-colored or neutral. They are a good option if your tastes change constantly.
Brown, "Wood" Colored
If there is a color that will never go out of style, it's the color that has been associated with wood. Warm wood, in particular, is very inviting and features a natural kind of richness – one that keeps you more connected to nature. Plus, it is a color that works well with both traditional and contemporary kitchens – making it a good choice if you tend to redecorate often.
Black or Dark Colors
Black countertops or those in charcoal-like hues can look very nice and gothic in some circumstances – and very harmonious in others. Moreover, if you have your ready to assemble cabinets painted in a rich color, a dark countertop can work to bring that color out. Most people use these countertops with natural furniture designs such as wood – but they are also great for other colors as they can soften the aesthetics.
Gray or Midtone
Softer gray countertops along with mid-tones (such as beige or cream) are a great way to make a kitchen look nice and welcoming – all while maintaining a neutral aspect that can go with pretty much any kitchen design. Flecked or veined countertops are also popular here, as they will make things look all the more harmonious.
Final Thoughts
As a final piece of advice, you should choose a color that you know will mix well with others. Go for the neutral ones – or if you want a splash of color, don't go for the bold ones. Veined or flecked countertops are your best friends here.
The last thing we generally think about is the color of the countertop – which is in fact, the first thing we should think about.