Last Updated on May 17, 2023
The advent of the internet came with numerous blessings, particularly for job seekers. Unlike before when you had to go pitching your skills physically to potential recruiters, you can now scour for employment opportunities right from the comfort of your home or office. With an internet-enabled device, reliable internet service provider, and the will to work, you can seamlessly search for the many online money-making opportunities out there.

Now, dropshipping is one of the popular online business opportunities you'll come across during your routine internet searches. If you're keen enough, you'll realize that numerous publications tout dropshipping as one of the most cost-effective online business opportunities. Apparently, this business model requires little initial investment and involves minimal operational risks.

But just how does dropshipping work and what are some of its core benefits and potential drawbacks? Most importantly, how do you establish whether dropshipping will work for you or not?

These are some of the questions that this post seeks to address.
What Is Dropshipping?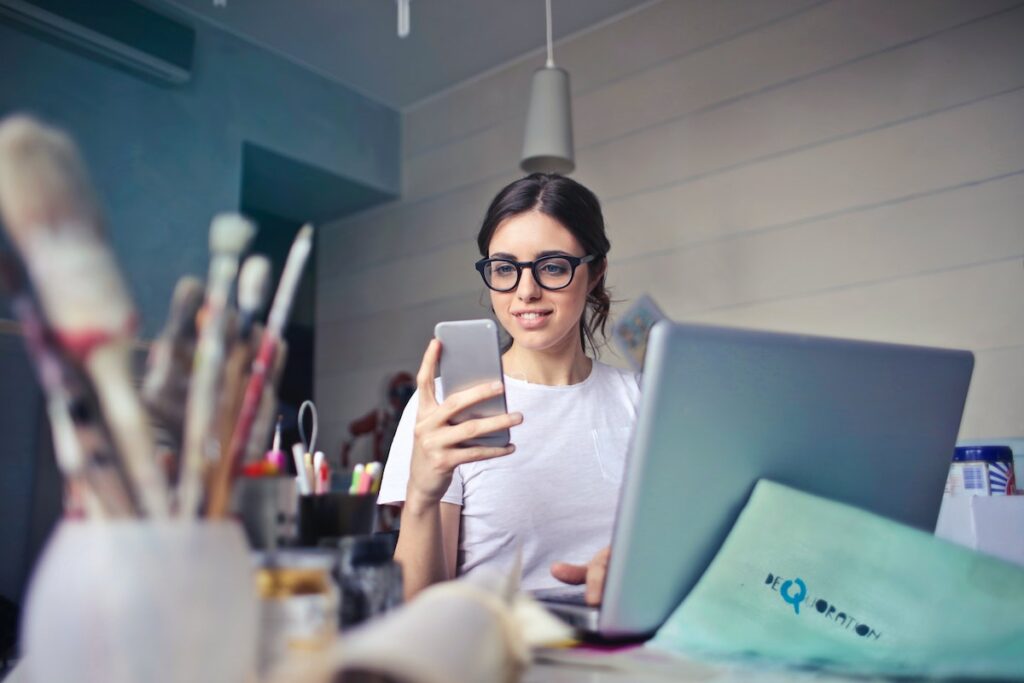 Dropshipping is a type of retail fulfillment method where a merchant doesn't store stocking products but instead, purchases those products from a third-party supplier who distributes them directly to the merchant's customers. Usually, the third-party supplier is a manufacturer or wholesaler, but it can also be other retailers.

Considered one of the most ingenious business models, dropshipping follows a hands-off approach where sellers don't have to order, stock, or own inventory. Neither do they have to fulfill the orders. Which implies that the merchants don't handle the products in any way.

Another defining feature of dropshipping is that it's a demand-based business model where a merchant only purchases inventory from a third-party supplier when there's demand for such products.

Sounds like an easy way to strike it rich, right? However, be warned that contrary to popular perception, dropshipping isn't a get-rich-quick scheme. If it were, the internet would be awash with accounts of successful dropshipping businesses.

Even so, dropshipping has continually grown to become one of the most desirable retail fulfillment models. Statistics suggest that about one-third of online retail outlets use dropshipping at some point in their operations.
How Does Drop Shipping Work?
Dropshipping follows a simple and straightforward process:

i. A customer places their order for a product on an online retailer's store

ii. The retailer forwards the order (including product specifications and the customer's details) manually or automatically to the dropship supplier, also known as dropshipper


iii. The dropship supplier then takes care of the packaging and shipping

Note: The shipping is done in the retailer's name

iv. The transaction is usually complete once the customer receives their order and certifies them as genuine and in perfect condition, at which point the retailer gets their commission
Getting Started With Dropshipping
Now that you're acquainted with the basic operational principle of dropshipping, you're probably wondering how to get started with dropshipping and make it work.

The following is a detailed guide on how to set up a successful dropshipping business:
1. Select a niche
As with any other business, you should kick-start your dropshipping business by selecting a niche that you're truly interested in.

Besides selecting a niche you're passionate about, you should also consider choosing products that yield attractive profits. For instance, if it requires the same amount of work to sell a $50 and a $1,000 item, why not go for the latter?

Another best practice when selecting a niche is to go for products that aren't readily available down the street. This is a proactive approach to beating competition. But even as you do, ensure that the product is the kind that your target market is actively searching for. You can establish that by checking some of the common search terms associated with the product using tools like Google Keyword Planner and Google Trends.

If you're struggling to hone in on the best dropshipping product to start with, you might consider the following items:

i. Customized coffee mugs
ii. Baby and/or skincare products
iii. Jewelry
iv. Phone accessories
v. Novelty t-shirts
vi. Motivational bookmarks
vii. Camping gear
viii. Gym and fitness equipment/gear
ix. Dietary supplements
x. Tote bags
xi. Notebooks and planners
2. Understand your target market
After selecting your niche, the next step is to study your target audience carefully. In fact, this will be instrumental in helping you choose the right dropshipping items to begin with.

You can consider analyzing your target market across the following parameters:

i. Demographics – What is their geographical location and income bracket?

ii. Age – This will clue you in on their spending and purchasing patterns. For instance, millennials and seniors statistically fall within lower income brackets and tend to spend less.

iii. Socio-cultural factors – What are your audience's general social and cultural attitudes towards your products?

iv. Gender – The male gender is often fascinated with tech gadgets, whereas the female gender tend to follow fashionable clothing trends.
3. Understand your competitors
As crucial as this step is in establishing a successful dropshipping business, it's usually one of the most overlooked.
It's important to note that you'll be competing with numerous drop shipping businesses, including some of the world's online retail giants like Amazon, eBay, Walmart, and many individuals who use Automation Empire's Amazon services, which help them generate income from online sales using automated online store.

While researching your competitors, focus on the products they sell the most as that's an indication that those items are in demand.

Next, find out how they generally price their products and then price your items slightly below theirs. Resist the temptation of pricing your products way below market rates. That could trigger a sense of suspicion among your potential consumers, not to mention shrinking your profit margins.

And when you're starting off, you might consider ordering your first few items from established dropshippers to get a rough idea of their packaging and shipping style. While you're at it, pay more attention to their flaws and capitalize on those.

Lastly, analyze your competitors' most effective marketing channels and adopt those marketing techniques.
4. Secure a supplier
Choosing a suitable dropshipping supplier is another crucial step that requires due diligence.

At the very least, you deserve a company that you can partner with in the long run.

It's also prudent to cast your net wide. As you shall find, many dropshipping suppliers may be located overseas. And the geographical barrier may come with time zone challenges as well as language barrier. But that's not enough justification to drop overseas suppliers, especially if they offer more attractive perks than local suppliers. If you can work your way around the time zone differences and language barrier, you're good to go.

By and large, the following are some of the questions you should settle when trying to secure a supplier, be it locally or overseas:

i. Are they an established brand or a new entrant?
ii. Have they been reviewed and recommended before?
iii. How efficient is their order fulfillment process?
iv. How much do they charge for shipping?
v. How do they handle returns or damaged goods?
vi. Can they produce customized products?
vii. How responsive is their support?
viii. Do they insure their products against unforeseen losses or damages?
ix. Do their products come with warranty and how reasonable is it?
x. Do they have fraud protection measures in place?
xi. Do they have a Dropshipping Agreement Contract?

The good news is that there are tons of reliable dropshipping suppliers you can partner with. You only need to find one who caters to most (if not all) of your needs.
5. Get started and keep going
After locating a reputed supplier, it's time to get down to business.

If you don't already have an ecommerce website, you should launch one immediately. You can use platforms like Shopify to build a powerful online retail outlet.

Once you've established your business and the revenues begin flowing in, don't just sit back and wallow in some comfort zone. Instead, focus on growing your brand.

There are numerous tips you can implement to grow your dropshipping business, including:

i. Supplying products that are branded with your company's name or slogan

ii. Marketing your business using digital marketing techniques like social media marketing (SMM), search engine optimization (SEO), influencer marketing, etc.

iii. Sponsoring or becoming part of popular local and online campaigns, where you leverage the events to promote your brand

iv. Encouraging (or even incentivizing) your customers to leave their feedback on the quality of your goods and services

v. Availing reliable customer support channels (including phone support, email support, live chat, and social media support)
Benefits of Dropshipping
• Ease of set up –The setup process is as easy as selecting a niche, finding a supplier, setting up an ecommerce website, and you're good to go.
• Relative affordability – A dropshipping business can cost as little as ZERO dollars to set up. Plus, you won't have to incur any exorbitant overhead costs as there's no inventory to purchase and maintain.
• Low-risk business – With dropshipping, there's less pressure to sell as you really don't lose anything if you fail to secure clients.
• Variety – As you typically don't stock any inventory, there's a wide variety of products you can sell.
• Location-independence and scalability – A dropshipping business requires no office, warehousing, or employees, which means that you can operate it from anywhere. It's also one of the easiest businesses to expand.
Drawbacks of Dropshipping
• Low profit margins, especially if you're starting off
• Highly competitive as it requires minimal startup capital
• Difficulty in keeping stock of inventory (for the simple reason that you don't own the inventory yourself)
• Limited control over the supply chain
• Challenges securing a reliable supplier
• Difficulty in building your own brand, mostly due to limited provisions for customization and branding
So, Is Dropshipping For Me?
If you're keen on starting a successful online business but are a bit strapped for cash, you may consider dropshipping as this business model requires minimal startup capital. Dropshipping is also ideal for you if you're a risk-averse investor looking to grow your brand slowly, without worrying about poor sales. Most importantly, you should consider dropshipping if you're already a store owner with your own inventory and looking to maximize your profit margins.

On the flip side, dropshipping may not work for you if you're impatient and expect ridiculous profit margins from the get go. Brand-centric entrepreneurs may also find the idea of dropshipping somewhat unattractive. That's because with dropshipping, it's a bit difficult to build a strong brand due to your limited control of the supply chain.

But whichever category you fall under, you can implement the tips we've highlighted in this post to build a stable dropshipping business. Remember that as with any business, it takes hard work, determination, and patience to excel at dropshipping.


Reference Links:

https://www.forbes.com/sites/laurabegleybloom/2020/03/25/make-money-online-right-now/
https://blog.3dcart.com/can-dropshipping-be-profitable-check-these-key-statistics
https://adwords.google.com/home/tools/keyword-planner/
https://trends.google.com/trends/
https://www.bigcommerce.com/blog/dropshipping-companies/