What Is Google Jamboard?
Google Jamboard, simply known as Jamboard, is a cloud-based app that allows users to collaborate in real-time for the purposes of enhancing remote teaching and learning.
The product was officially announced on October 25, 2016 and released on May 23, 2017.

It integrates with Google Workspace (formerly G Suite) products, including Google Drive, Google Docs, Google Sheets, to mention but a few.
Product Specifications
Product Name: Google Jamboard
Product Type: Interactive whiteboard
Developer: Google
Manufacturer: Google
Display Size: 55″
Display Quality: 4K
Touch Scan Rate: 120 Hz
Video Refresh Rate: 60 Hz
G Suite Compatibility: Compatible
Wi-Fi Compatibility: Compatible with Wi-Fi 802.11ac 2×2, NFC
Connectivity: HDMI 2.0, USB Type C , 2 X USB 3.0
Ethernet Size: 1 Gigabyte
Camera Compatibility: Compatible with HD front-facing camera
Microphone: Built-In Microphone
Speakers: Built-In Speakers
Stylus: Dedicated Stylus
Eraser: Eraser [Digital]
Main Controller: Ability to open a 'Jam'
Special Intelligence Specs: Handwriting and shape recognition
How Does Google Jamboard Work?
Google Jamboard is designed to function as a shared 'whiteboard' on the individual screens of its users. Users can also opt for its physical version, a 55? Interactive Flat Panel screen which can be mounted onto a wall or configured into a stand.
However, note that the physical display screen is considerably more expensive than the product's software version.
To get started with Google Jamboard, you'd need to download and install the app or set up its physical display screen. After that, you can sync it with compatible platforms and operating systems to start collaborating. Sessions on Google Jamboard are known as 'jam sessions.'
Once Jamboard is fully integrated, you can leverage the app to access a slew of collaboration tools.
Some of the functions you can perform with Jamboard include pulling images directly from a Google search and saving your work automatically to the cloud. There's also the option of drawing using a stylus but erasing with your finger, just as you would with a typical whiteboard.
What's more, you can create digital sticky notes, take advantage of Jamboard's handwriting and shape recognition tool, or enable screen sharing to make your jam sessions more interactive.
To make your sessions even more interactive, you can choose from any of the four pen types and six colors available.
Why Should You Consider Google Jamboard?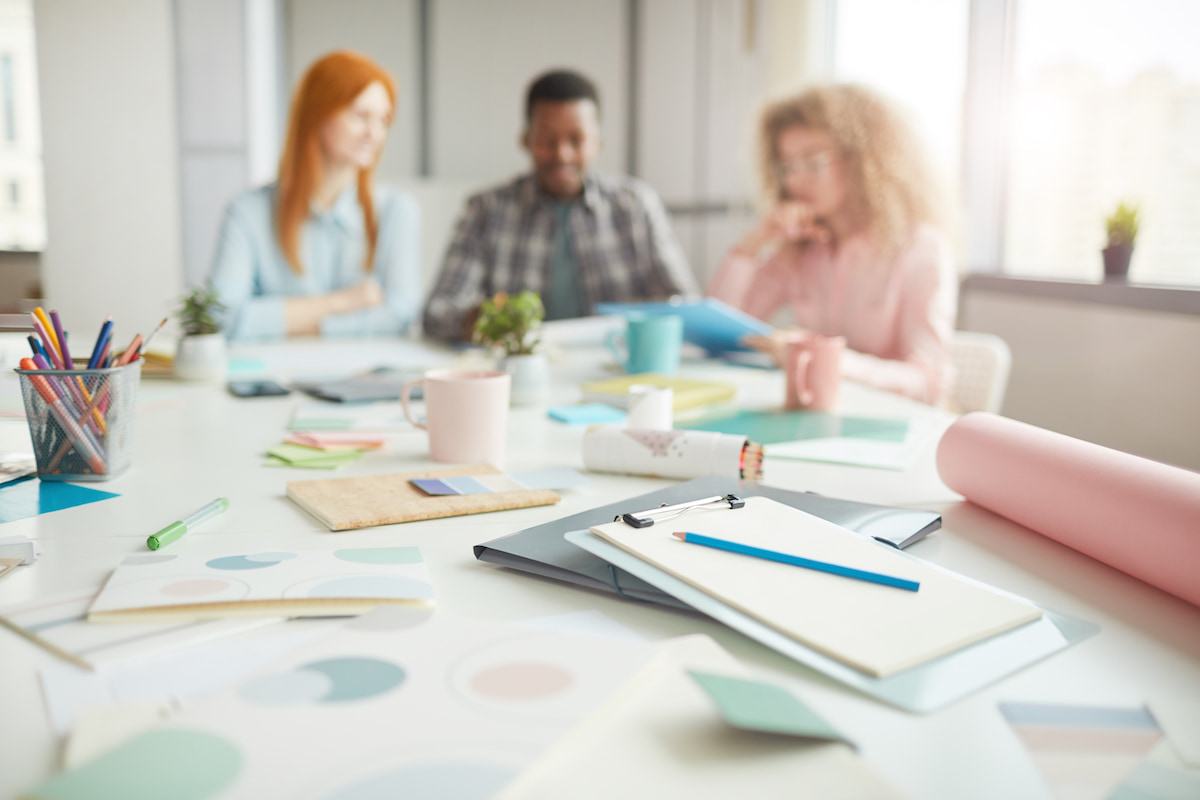 Google Jamboard is unquestionably the most interactive virtual collaboration tool by Google. The product allows you to unlock your team's creativity by offering you an interactive platform to brainstorm ideas.
It doesn't matter whether you're collaborating from the same room or across the world. Jamboard can make a huge difference in enhancing your team's productivity.
The following are other reasons to consider Google Jamboard:
1. Interactive display
Jamboard is designed with an intuitive and accurate display.
Drawing and sketching on this app's interface feels so natural you'd think you're sketching on a traditional whiteboard.
2. Seamless integration
Jamboard integrates seamlessly with numerous platforms and operating systems.
Using this app, you can import images automatically from a Google search. You don't need to sign out of your sessions or pause your jams to introduce new content onto the display.
Besides allowing you to import images directly from the web, Google Jamboard also integrates with various G Suite products, ranging from Google Docs and Google Drive to Google Sheets, Google Slides, etc.
What's more, Jamboard works just as fine on mobile devices as it does on desktop. And needless to mention, it's available on both Android and iOS devices.
3. Ease of use
Jamboard has a video display size of 55″ and supports video quality up to 4K. The product's physical display is also remarkably portable, thanks to in-built microphones and speakers.
Purpose-built portable stand and single-cable functionality allows you to set up the display hassle-free.
Jamboard also features passive stylus and eraser that don't need pairing. Therefore, you can carry the product for use in any location without worrying about running out of ink or battery.
4. Better saving
Google Jamboard saves your work automatically on Google Drive. But the best part is that all saved work retains its interactivity and your ideas are not erased.
So, it doesn't matter if your jam sessions end prematurely. You can always pick up from where you left.
Google Jamboard Frequently Asked Questions
What can you use Google Jamboard for?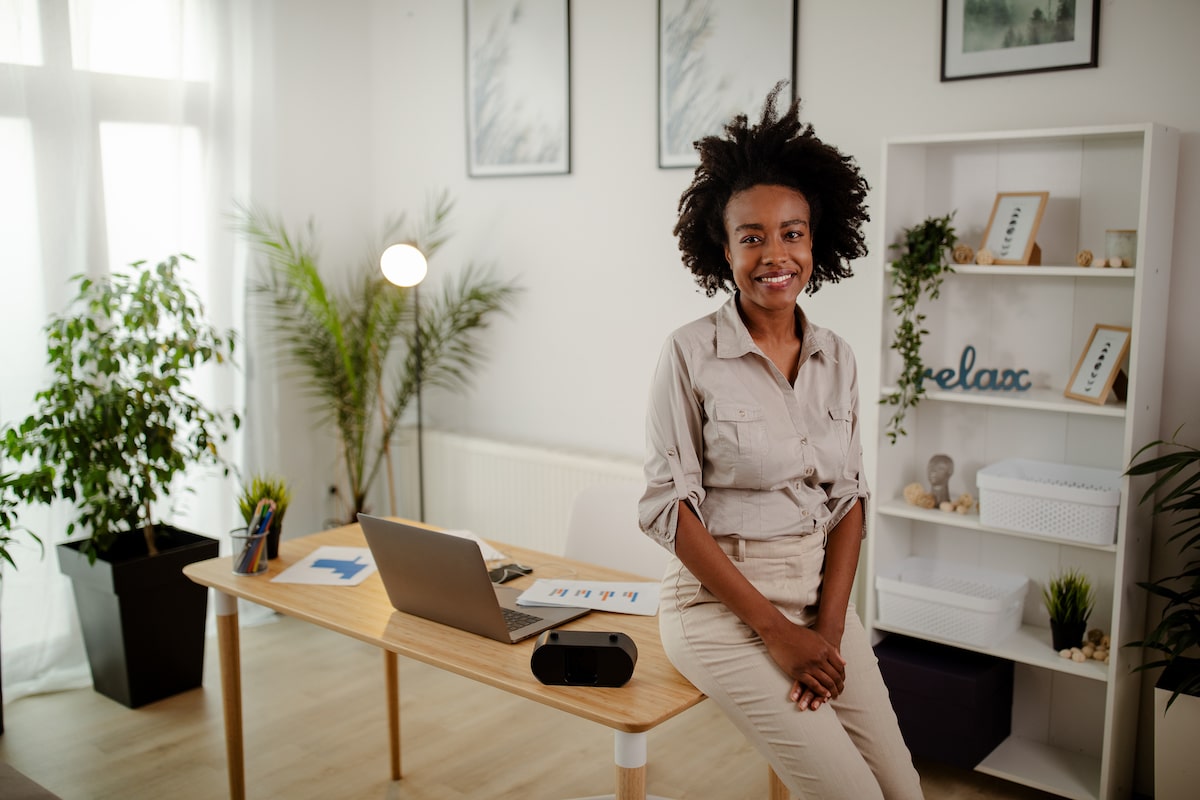 You can use Jamboard to:
• Collaborate with your team on projects in project-based learning
• Collaborate with your peers on any project that requires real-time and interactive feedback
• Brainstorm ideas collaboratively, either for a writing or business project
• Learn skills whose mastery depends on modeling, such as math, art, and note-taking
• Concept-map problems and solutions
How many people can use Google Jamboard?
Jamboard can support up to 16 collaborators at once on a single device. To collaborate with a bigger number on the same jam session, the rest of the team would need to access the session from other Jamboards.
Is Google Jamboard free?
The Jamboard app is technically free to use. However, note that you may incur download and installation costs. Also, since the product works via Wi-Fi, you'll need enough bandwidth each time you want to conduct a session. Other than these incidental expenses, you'll hardly incur any major costs using the app.
Unfortunately, the Jamboard physical display screen isn't free. The display's prices generally start from $5,000. For that amount, you get the screen plus accessory items, including 1 eraser, 2 styluses, and 1 wall mount. There's also one-time management and support fee that normally costs around $600.
Final Word
Jamboard is one of Google's most innovative productivity apps. The product allows you to collaborate with your team and comes with a slew of nifty features, including the ability to save your work intuitively. But while the Jamboard app is free, the product's physical display is a bit pricy. A great way around this inhibitive cost is to purchase a full G Suite subscription or consider Jamboard alternatives like Microsoft Whiteboard, Nimbus, Evernote, Dropbox Paper, or Explain Everything.