Last Updated on April 2, 2023
OKR is an abbreviation for Objectives and Key Results. It refers to a collaborative goal-setting framework used by companies and organizations to define and track objectives and outcomes. This goal-setting system is highly effective, which explains its popularity with major corporations like Google, Microsoft, Twitter, Uber, etc.
OKRs allow you to set challenging and highly ambitious goals for your company or organization. Using the same framework, you can then track the progress of the set objectives to ensure they're aligned with your organization's mission and vision. Since it's a collaborative tool, OKR also encourages engagement around your goals.
But the OKR concept isn't only useful for companies and organizations. Individuals can also apply this framework to define their objectives as well as to measure how far along the way they are towards accomplishing those goals.
The History and Evolution of OKRs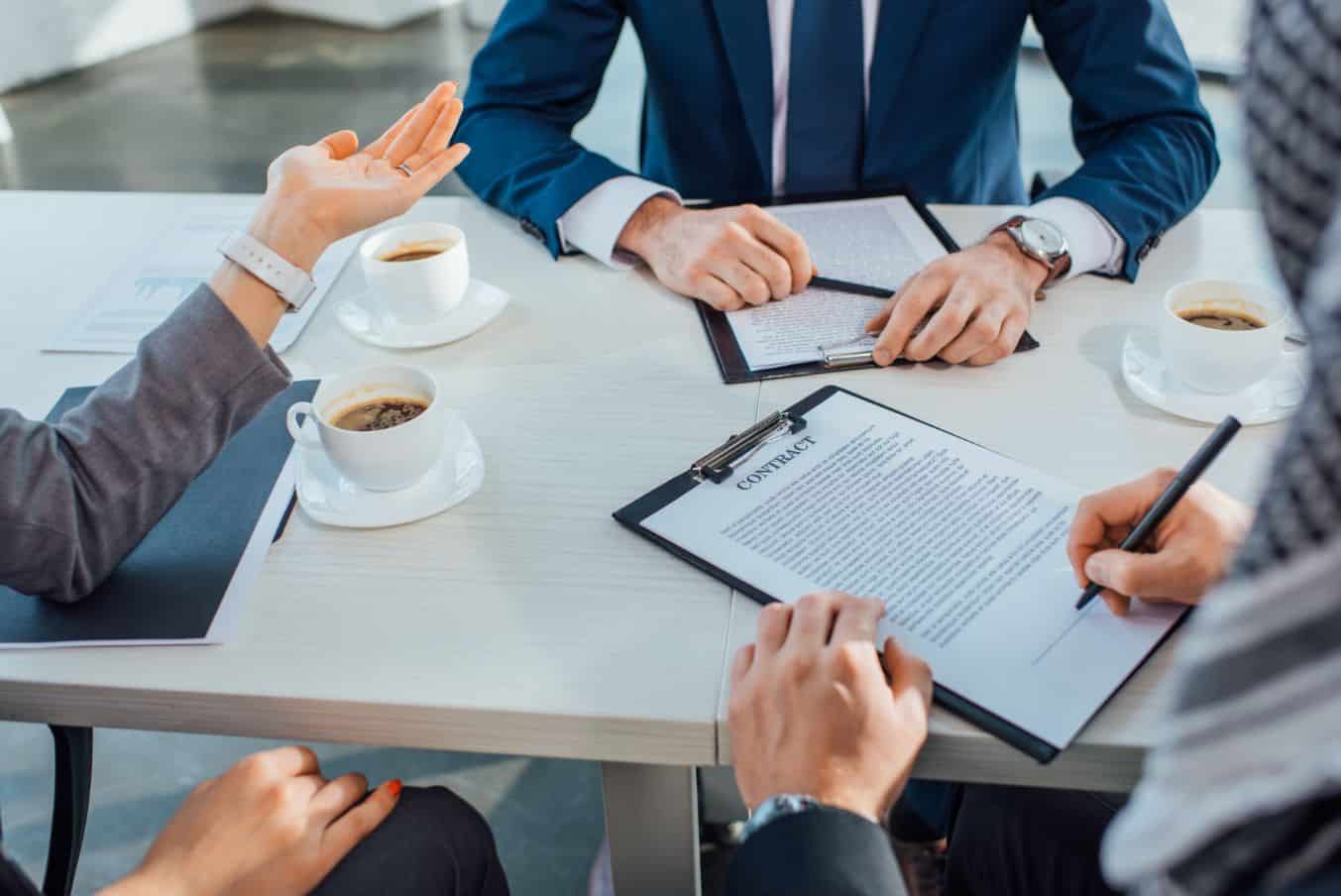 The history of OKRs goes way back to 1954 when Peter Ferdinand Drucker – Austrian-American management consultant and author – invented a framework called Management by Objectives (MBOs).
In 1968, Andrew Stephen Grove developed the MBO model further into what we know today as OKR. Born András István Gróf, Grove was a Hungarian-American business mogul, engineer, and chief executive officer (CEO) of Intel Corporation.
Andrew Grove developed and introduced the OKR framework to Intel Corporation during his tenure at the tech giant. He first documented the concept in his book titled 'High Output Management,' published in 1983.
For a while, however, Grove's explanation of the OKR approach was largely misunderstood. It was not until L. John Doerr – American investor and venture capitalist at Kleiner Perkins – explained the concept more articulately.
Doerr's first encounter with the OKR model was in 1975 when he attended a course within the company taught by Andrew Grove. At the time, Doerr was working as a salesperson for Intel.
In 1999, John Doerr, who was now working for Kleiner Perkins, introduced the idea of OKR to Google. Google quickly embraced and implemented the idea and within a few years, the concept became central to the company's culture.
John Doerr would later publish an informative book expounding further on OKR, titled 'Measure What Matters' (2017). Within the foreword to this book is a compelling statement by former Google CEO and co-founder, Larry Page, which reads "OKRs have helped lead us to 10× growth, many times over. They've helped make our crazily bold mission of 'organizing the world's information' perhaps even achievable. They've kept me and the rest of the company on time and on track when it mattered the most."
After Google's adoption of OKR, it was only a matter of time before other major corporations followed suit. Other notable companies that have embraced OKR include Microsoft, Twitter, Netflix, Spotify, AirBnb, Apartment Therapy, Code for America, LinkedIn, Uber, Walmart, Target, ING Bank, The Guardian, Dun and Bradstreet, Gett, etc.
OKR Components Explained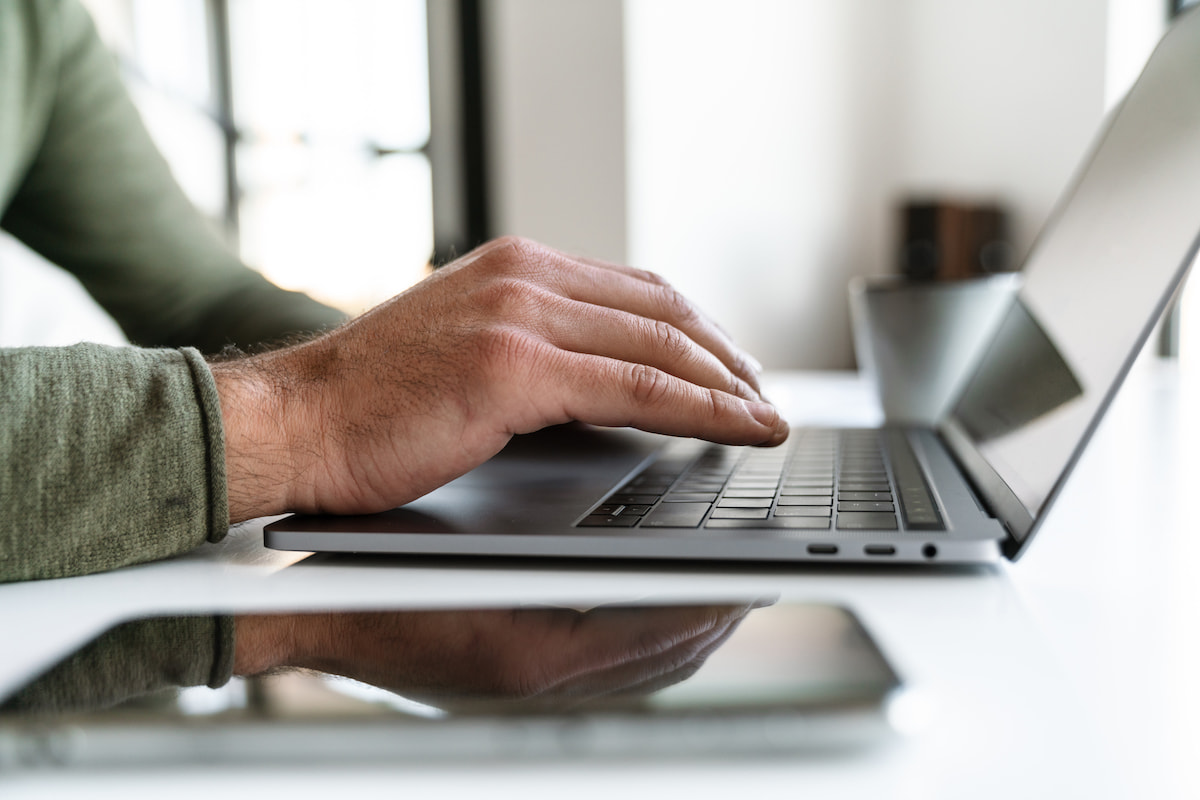 OKR breaks own as follows;
1. Objectives
Objectives refer to clearly defined goals.
The goals can be as ambitious as you want them to be. It's okay to go for objectives that are out of sight, provided that they're not out of reach.
Objectives should also be simple and precise for every collaborator to understand. Avoid expressing goals in metrics, percentages, or other technical terms.
Lastly, objectives should be inspirational and engaging. That way, your team will be motivated to work towards accomplishing them.
Other key features of objectives include;
i. Aligned
Objectives should be aligned to the company's common goals. This is usually a challenge when setting group objectives, where certain aspects of the goal may not be in harmony with a company's ultimate mission and vision.
ii. High-impact
Objectives should also be things that, if achieved, will bring a huge positive effect on the company or organization. Examples include mergers, acquisitions, winning major court cases, etc.
iii. Time-bound
It's important to work with short and strict timelines. This encourages every team member to focus on the goals. It also allows you to review your objectives in cycles and identify areas needing improvement.
Examples of objectives include;
• Optimize profits and revenues
• Beat competition through mergers or acquisitions
• Become the most valuable brand
• Penetrate new markets
• Empower employees to enhance overall productivity
• Establish and foster a more goal-oriented culture
But objectives don't exist alone. They should be anchored on concrete initiatives. Initiatives refer to the specific plans and activities that must be executed to realize the set objectives and advance the key results.
Features of Initiatives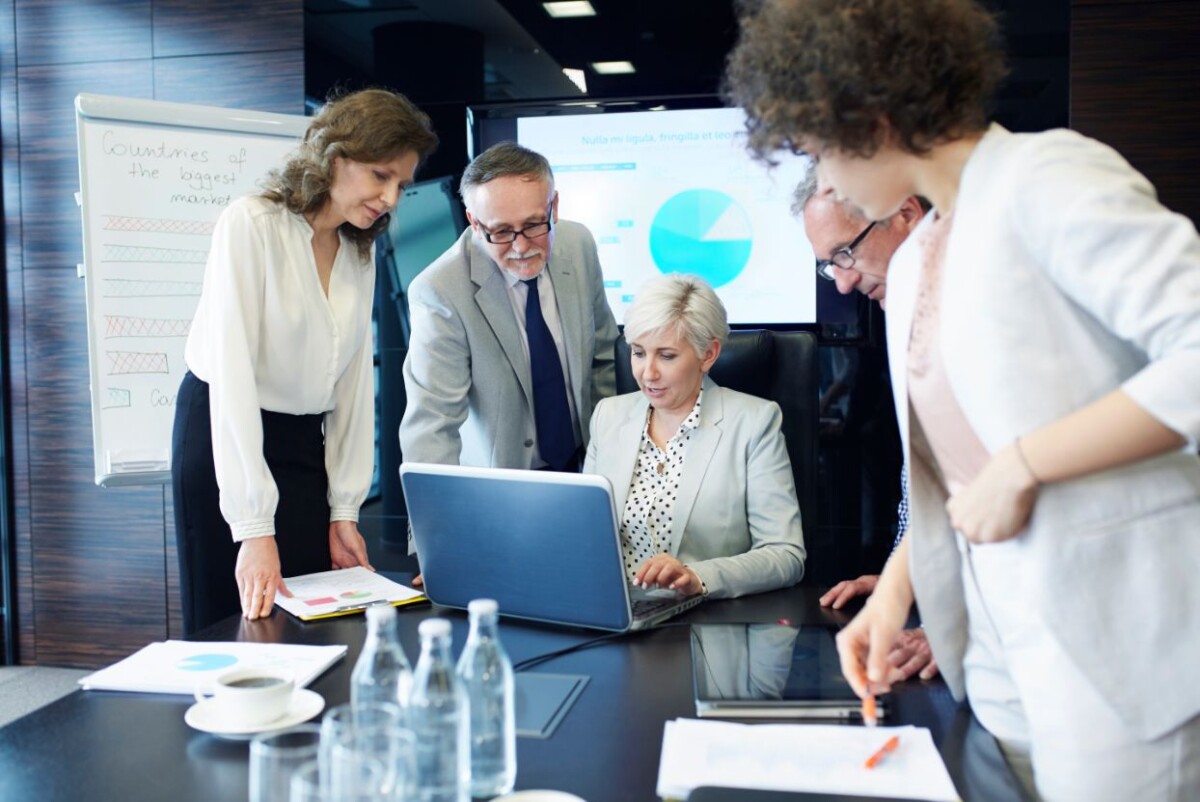 a) Specificity
Initiatives should be specific. They must be clearly defined and should contain unambiguous verbs like improve, increase, or manage. Rather, spell them out using definite words like launch, establish, release, visit, etc.
b) Within Control
Initiatives should also be within control. In other words, they should be things you can manage and complete. Avoid initiatives that require the intervention of external entities unless there's a clear framework that allows for such kind of involvement.
Examples of initiatives include;
• Hire more personnel
• Increase employee salaries by a given percentage
• Crowdfund for the next couple of projects
• Secure budget approvals from company shareholders
• Launch a website, blog, and/or social networking platforms
• Conduct a feasibility study on a newly proposed budget
• Introduce new products or upgrade existing ones
Note that the element of 'Initiatives' doesn't come out explicitly in most OKR explanations. However, initiatives are inseparable from objectives as they're the projects and tasks that will help you realize your goals.
2. Key Results
Key results refer to the specific indicators used to track the achievement of set objectives. These results are usually measured on a scale of 0 – 100%. 0% indicates the lowest possible level of achievement, while 100% indicates the highest achievement level. Key results can also be measured in numerical units, including dollar amounts, fractions, and ratios.
However, it's worth noting that achieving a 100% success rate for key results is more idealistic than realistic. It also speaks to the sheer simplicity of your key results.
Experts recommend pegging your target success rate around 70%, as this rate encourages competitive goal-making. If you consistently meet 100% of your key results, then you might want to reevaluate them.
Much like objectives, key results should also be things that, if achieved, will translate into a huge change that everyone in the organization can feel. Remember, you don't have to achieve all the targets. You only need to meet 70% of them for everyone in the company to notice.
Lastly, key results should be specific and within influence.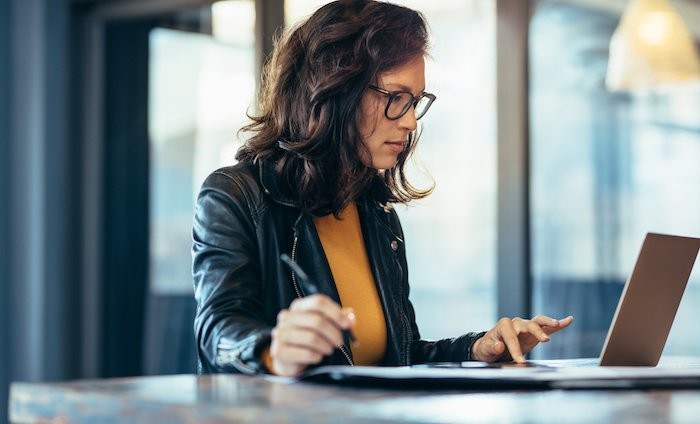 Examples of key results include;
• Acquire 5 small industry players within the next financial year
• Make the top 10 list of Fortune's 100 best places to work within a year
• Increase conversion rate by 10% by next summer
• Increase stock turnover by 20% during Christmas festivities
• Increase website load speed by 50%
While pitching the OKR framework to Google, John Doerr suggested an interesting formula for setting objectives.
Doerr's goal-setting formula is;
I will¬¬¬¬__________ as measured by ______________
"I will" points to the objectives you wish to accomplish, while "as measured by" indicates the specific strategies to implement in tracking the success of the set objectives (initiatives and key results).
One thing stands out from this formula – that it's not enough to define goals. You must also have clear indicators of success and performance.
Where Do OKRs Originate From?
Objectives and key results are typically set by an organization's highest-ranking organ. Once agreed upon, OKRs are then shared across the various departments of the organization. Each member is required to evaluate them analytically and possibly suggest revisions or recommendations before the model can be implemented.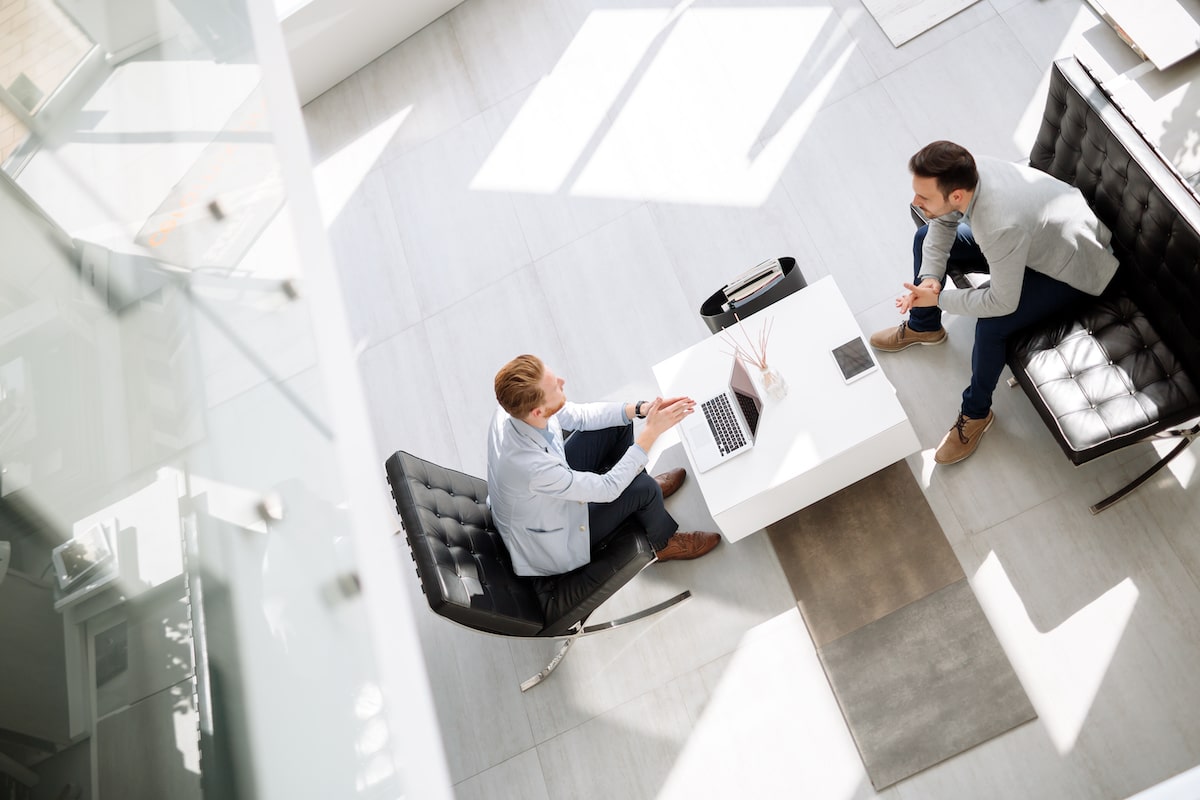 Depending on a company's structure, specific departments may be tasked with the role of overseeing the implementation of the set OKRs. Normally, the oversight role falls within the strategic planning department.
Even so, every department and individual employee must pull their weight to ensure that the OKRs are tracked and achieved in line with the company's overall expectations.
Final Word
Defining and implementing the OKR framework is a process rather than an overnight event.
It's okay to keep modifying your objectives until they're realistic enough and aligned with your company's ultimate goals. It's also understandable if you fail to meet your first few objectives.
The most important thing is to establish your areas of inadequacy and work on them moving forward.