Many diseases are spreading all over the world. Some of them are deadly, while others are just a mild inconvenience. The diagnosis of many diseases has gotten more challenging, considering the growth of more diseases over the last few years.
Treatment can be a burden, but it can always help save a million lives. Pulmonary hypertension is one of the sudden diseases but can also be healed if taken care of.
What is pulmonary hypertension?
Among the many threatening diseases, one of the most important ones to notice is pulmonary hypertension. This disease is lesser-known in the world, but it holds a large significance, it happens when there is high blood pressure in the arteries that lead to the lungs.
There is a very big difference between the person having high blood pressure in general and pulmonary hypertension. This disease can turn life-threatening if it is not treated on time. Treatments are available for all people, although some of them may be harder to follow through. It is very important to focus on how it can be fixed rather than how much it affects the person.
Who is more likely to get this disease?
Any person can end up catching this disease as it is not focused on a certain age group. It focuses on every single person, no matter the age, gender, or ethnicity. In some cases, it has been found in newborn babies. These babies often had holes in their hearts, which eventually led to them getting the disease.
It has also been found in those that live at a higher place than normal and this can happen to anyone. Alongside, it can also happen to those that do not have any such issues. A random disease and it is not sure where this disease comes from.
What are the types of pulmonary hypertension?
According to WHO, there are five types of pulmonary hypertension. The first one is Group one pulmonary hypertension, which includes the genetic version of the disease. This also includes the gain of the disease through drugs or toxins. Furthermore, autoimmune diseases cause it as well.
The second is Group two pulmonary hypertension. This is associated with left heart diseases, e.g., mitral valve disease. Also called long term high blood pressure. The third type is Group three pulmonary disease. This includes lung problems. Group four pulmonary disease includes the problems caused by blood clots. Lastly, Group 5 pulmonary hypertension states that other disorders cause this disease.
Why do the pulmonary arteries narrow?
One of the significant occurrences of this disease is that the tiny arteries in your lungs are narrowed or blocked. It is believed that this process starts with a small injury to the layers of cells lining small blood vessels in the lungs. These cells then interact differently with the smooth muscle cells in the cell wall.
These muscle cells then tend to contract and grow more than normal which can lead to the vessel itself narrowing drastically. This prevents blood flow to the lungs and gets the blood pressure raised in the lungs which can weaken the heart and eventually lead to heart failure.
What is the difference between pulmonary BP and pulmonary hypertension BP?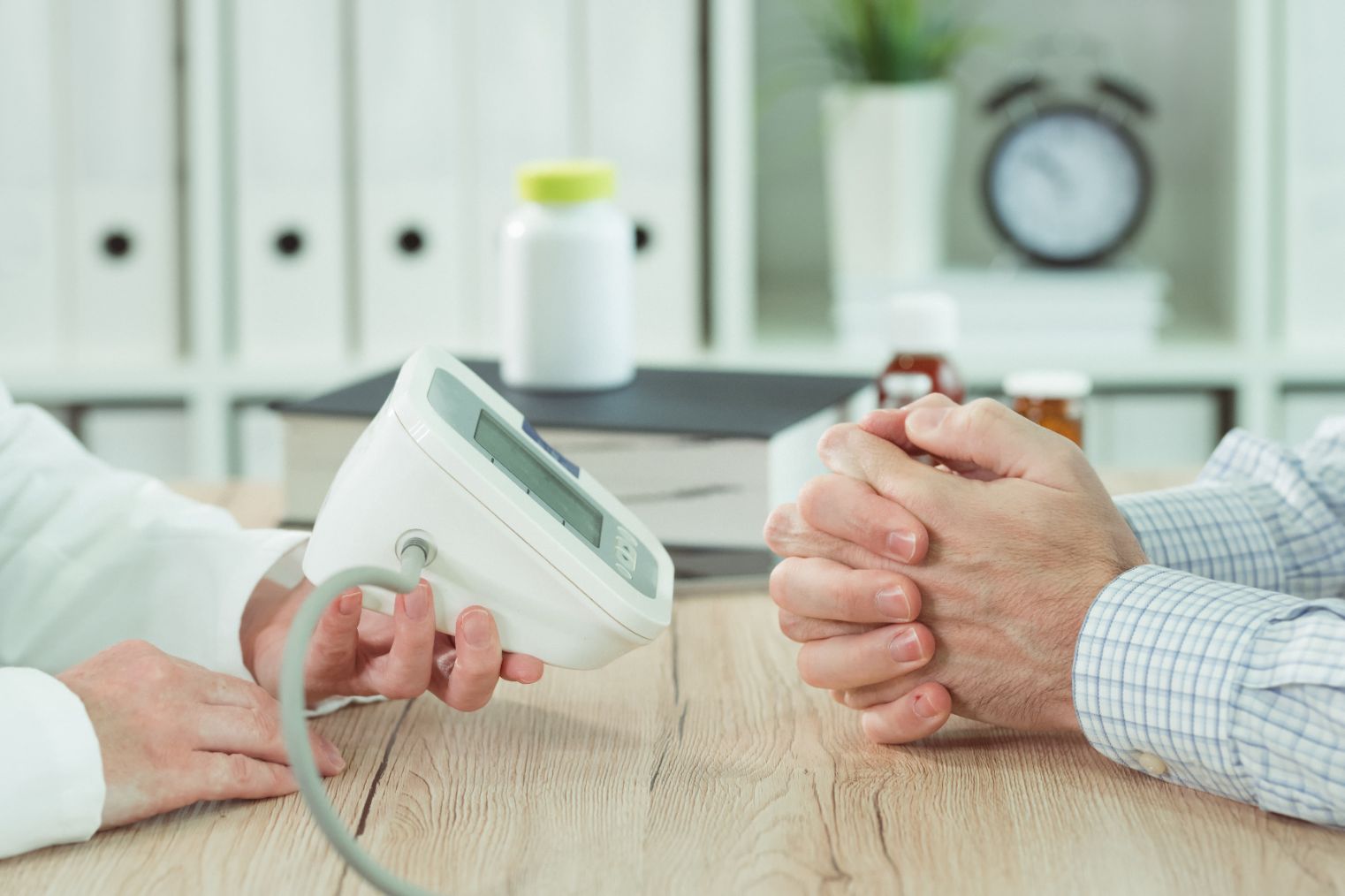 There are some significant changes in the number of measurements of each BP. Pulmonary BP is normally a lot lower than systematic BP. The normal pressure is at 8-20 mm Hg at a position of rest. However, if the number is as high as 25 mm Hg at rest or 30 mm Hg inactivity, this is known as the disease of pulmonary hypertension.
What causes it?
There are many causes of pulmonary hypertension. One of the major reasons for this is genes; many people suffer simply because the problem already exists in their families. Learn more about the causes. Pulmonary hypertension can also be caused by other issues such as congestive heart failure, blood clots in the lungs, excessive drug abuse, a natural defect of the heart, sleep apnea, liver disease, or autoimmune diseases. These causes are the most common for this problem and can lead to even more significant problems. Many of the above diseases are quite common in many people, but they can lead to pulmonary hypertension, which can affect a person's immune system horribly.
What are the symptoms?
Finding out the symptoms can be a little tough. Many problems with the human body have the same symptoms, and this is why it can be very hard to pinpoint which symptoms can lead to which problem. However, some symptoms altogether show the problem of pulmonary hypertension. One of the main symptoms is shortness of breath.
This is very obvious as the blood is not reaching the lungs. Some other symptoms are chest pain, swelling in the ankles, fatigue, or passing out. These are more of the basic versions of symptoms and are very important, though.
How to get diagnosed?
It is important to consult a doctor as soon as a person believes they are showing some symptoms. The doctor will most probably ask for medical history to ensure that it is not genetic already. There are also many other questions that the medical professional can ask.
These include a question about smoking, the family medical history, the noticeable beginning of displaying the symptoms, how the symptoms react to different situations, and whether they are consistent or not.
All these questions can let the doctor know if the condition is easy, stable, or requires immediate attention. The patient should answer honestly and let the doctor know exactly how they feel. This is also a good time to ask all the questions that they have.
Which tests are to be carried out?
Diagnosing the problem is one thing through verbal conversation. It is also very important to find out physically what is wrong with a person. Many tests clear the problems out for doctors. Some of these tests include an echocardiogram, which is the ultrasound picture of a beating heart.
This CT scan displays the enlarged arteries, an Electrocardiogram, which focuses on the heart and whether the right side is under more strain or even exercise testing, including excessive exercise. All of these tests are meant to prove the physical condition of a patient properly. A doctor can also request a blood test to make sure the person is not HIV positive or suffering from an autoimmune disease.
What changes can improve the symptoms?
Changes that can be made to improve upon the symptoms of a person a few lifestyles are possible. If a person is a smoker, they need to quit smoking. It is also important to consistently follow a healthy diet. Alongside this, a person should watch their weight.
The weight can be reduced by staying active and keeping up good exercise. Therapy can also be a good idea for a person wanting to reduce their anxiety of having pulmonary hypertension. It is possible that the disease can bring a lot of anxiety to the patient, and patients may need to learn how to cope.
What are the factors affecting pulmonary hypertension?
It is very important to manage symptoms of pulmonary hypertension. The disease has no cure, but it can be controlled. The patient should always keep in touch with their doctors to ensure that they do not take the wrong medicine. Some medicines can worsen the situation and make it harder for people to survive. Pregnant women can also be in danger, so they should be sure to have effective birth control during their illness.
What is the treatment for this disease?
There is no absolute cure for this disease. However, there are ways to treat it. One of the most important ways is to diagnose what is causing it. If it is genetic, it can be controlled. However, if physical circumstances cause it, it is important to fix them. There are treatments to help people improve their breathing. This is called oxygen therapy and can help the lungs get more oxygen. There is also the use of blood thinners to prevent the blood clots that disturb the blood flow in the arteries.
Other than this, a patient may also be prescribed medicines. These medications generally help in lowering the blood pressure in the lungs and other parts of the body.
In some extreme cases, there have also been excessively successful lung transplants. These surgeries can also have some major side effects, which can, in turn, make it harder for people to survive longer. Pulmonary disease can be very dangerous if mistreated, so it is always important to keep a person's body checked.