Last Updated on November 25, 2022
Grilling is a great way to add flavor and texture to meat, fish, and vegetables. Grilling also gives you more control over the final outcome of your meal and can offer healthier options with lower fat and fewer carbs. Whether you choose a gas grill, an outdoor charcoal grill, or a flat top grill, there are several considerations if you want to be successful at grilling. 

What's Included in a Grill?
Before you buy a grill, take a moment to check the contents inside. If you're buying a grill online, check the product description. Some grills come with a variety of different accessories, while others come with almost nothing.
Grill manufacturers will usually include a few different things in their standard models. Here are a few things to look for:
Burner covers

Grill inserts

Heat deflectors

Side shelves
Types of Grills
There are a variety of different types of grills, each with its own pros and cons. If you've never grilled before, it's important to choose the type of grill you like best so you can start enjoying it right away! These are a few of the most common types of grills:
Gas Grills
These are the most common grills and can be found in gardens, backyards, and restaurants. They're easy to use and require very little maintenance compared to other types of grills. The only thing you have to do is clean your grill after each use. Gas grills allow you to control the heat by turning a knob or pressing a lever. This is great if you're cooking different types of food at the same time. You can increase or decrease the heat to suit your dish.
Charcoal Grills
These grills are definitely more work, but they give you a smokier taste and a better sear because of the higher heat. You'll have to keep adding charcoal throughout the night, but it's worth it for that authentic barbecue taste. Keep in mind that you may need to take extra precautions when grilling with charcoal.
Electric Grills
These grills run on electricity and are perfect for people who don't have space for a full-sized grill. They're a great alternative for apartments or patios where charcoal grills aren't allowed. Electric grills are easy to use and are a great way to start grilling.
Flat-Top Grills
Flat-top grills are usually propane powered, making them a variation on gas grills. Flat-top grills have the advantage of low maintenance and easy clean-up, plus tremendous versatility. Almost anything can be easily cooked on a flat-top grill, including things like eggs or pancakes which would otherwise require additional pans to clean. Flat-top grills are popular with restaurants because they can cook a high volume of food, but they're equally popular with home grilling enthusiasts.
How to Choose the Right Grill for Your Needs
It's important to ask yourself a few questions when choosing what kind of grill is best suited to your needs.
How much food do you need to grill at once? Not all grills are created equal, so it's important to know how much food you'll be grilling before you buy.

Is the surface inside the grill smooth or ridged? You'll want a smooth surface if you'll be grilling fish or vegetables. Some prefer a ridged surface for getting those char lines when grilling meat.

What type of fuel does your grill use? While many grills use both types of fuel, it's important to know which you'll be using most of the time.

Do you want a grill that's easy to clean? Grills that run on gas are usually easier to clean than charcoal grills, but it depends on the model.
Other Things You Should Consider Before Buying a Grill
Price
How much are you willing to spend? Grills can range from $100 to $10,000, so you have a lot of options! It's important to know your budget before you start shopping.
Warranty
How long do you want your grill to last? Some grills come with warranties that last several years. It's important to know what kind of warranty your grill comes with and how long it lasts.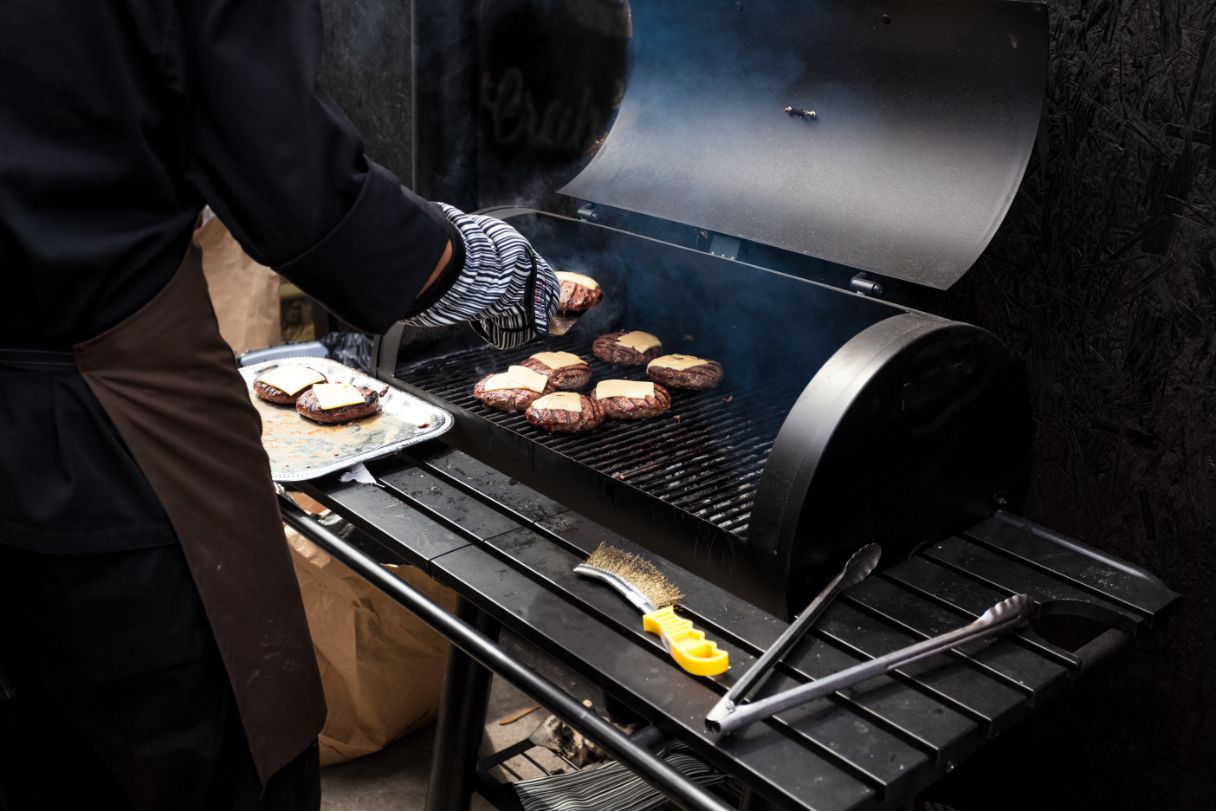 Cooking Space
Are you limited by space? If you don't have a ton of room, you might want to consider an electric grill. If you have a large amount of space, a gas or charcoal grill might be better.
Getting Fired Up
Grilling is a great way to cook your food while adding delicious flavor and texture. You can choose from a variety of different grills that suit your needs. It's important to choose the right grill for your cooking needs and price range. Consider the cooking capacity, cooking surface, fuel type, and cleaning needs of each grill. With the right grill, you can enjoy delicious grilled food at almost any time of year!