Last Updated on March 8, 2022
First thing first, starting a business is one thing, but seeing it translate into your vision and achieve desired results is another. To make your dream of having a solid business begins with planning and nailing the number of protocols that are essential to the success of your business.

In this article, we shall discuss modern ways of communication that every business needs to incorporate into their business model.
Communication is the backbone of any industry. Fast communication can make the backbone real strong. With a revolutionary change in the communication scenario at the global level, we have come quite far from using letters mailed to our mailboxes to interacting in real-time with our clients, team, coworkers and other stakeholders of our business.
Businesses operating in the niches of customer service, hospitality, E-commerce, finance (banks and financial institutions), travel agencies, real estate and healthcare need to have a Business VOIP plan in place to ensure a seamless communication worldwide without burning their profits on huge bills that they might need to pay to their telecom carriers.
A majority of businesses operating in these niches depend heavily on calls that they need to make out nationally and internationally sometimes round the clock. Businesses that do not fall in the above-mentioned niches, but need to depend a lot on communication to earn their profits need to go in for a VOIP.
There is a myriad of reasons to make VOIP as the main communication medium for your business.
1. VOIP is a change that needs to be embraced to remain in the competition
VOIP is exactly that change in communication you need to switch right now since it enables you to have a competitive advantage to score over your competitors and add the Wow ingredient in your service you are going to deliver to your customers.
VOIP is suitable for almost all businesses that are operating under the sun however there are a few businesses that cannot afford to ignore VOIP as part of their business process in 2019.
2. Saving money is every businesses priority – VOIP does it for you
A local bank makes hundreds of calls in a day to its customers; an insurance company makes thousands of calls to its potential customers, a travel company and a call center need to make millions of calls in a day depending on their reach and magnitude.
Had all these businesses been running on traditional phones they would have been running telephone bills matching the initial capital of a small business. VOIP ensures that bills for all these phone calls remain in their limits.
A good VOIP provider will ensure a seamless service with best sound quality and no downtime. Your business will surely increase its profits manifold in case you decide to switch to VOIP from the traditional model.
3. Scalability and flexibility of VOIP is unmatched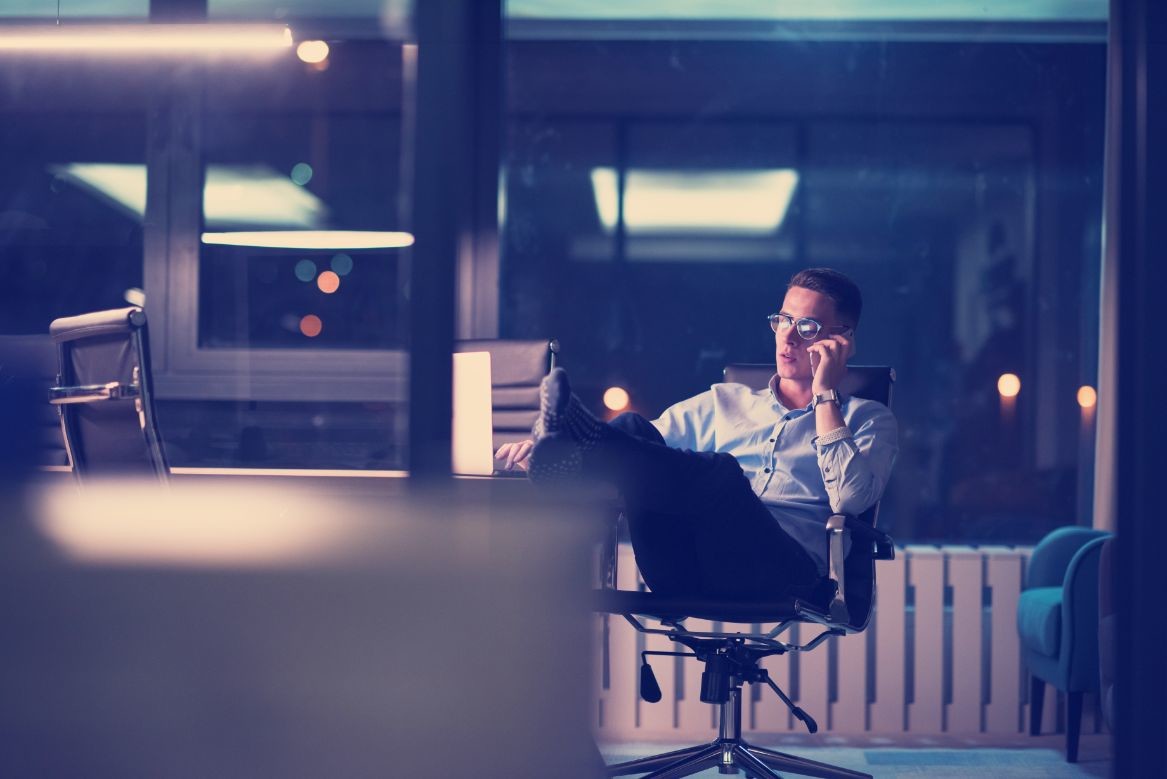 VOIP presents you the best of all in terms of features and flexibility. In case you are new to the business and have just one office based out of your garage you can go in for a VOIP plan that can support 2-3 lines on a single number.
You can choose from the features you require for the time being and take out the others that you might not require.
After six months you have your hands full with business and you have investors waiting outside your garage ready to welcome you to the swankiest commercial address in the town with an increase in the staff and locations, you can easily upgrade your VOIP plan and make way for 200 lines from 2 lines.
You can add in features that you might think are required at this point of time to run the business more efficiently.  All this can be done without the addition of a single piece of hardware from your end. That's the scalability and flexibility of VOIP.
4. Sit local transact global with VOIP
Business transactions are no longer confined to geographical areas. Every business dreams of going global one day. Every businessman has this one dream of creating a multinational.
The dream might lose its perspective in case the business owner needs to change anything while going global with his brand. With VOIP in place, you don't even have to change your phone number.
Even if your first step is catering to the global market, VOIP makes sure that you have a local number of the country where you intend to sell your products or services. For example, you are located in San Diego, but you are catering to the Indonesian market; you can have an Indonesian local number that you can operate while sitting in San Diego. That's the fun of using VOIP.
5. Say goodbye to hardware in case it's a pain for your eyes
In case you do not like to be surrounded by a lot of hardware – desk phone, intercom, a fax machine that are considered to be essentials in many organizational roles; you just need to switch to VOIP.
Your VOIP provider will make sure that all calls for your desk phone and intercom are routed to your laptop or desktop. Any fax messages that you receive are there on your computer in case you want to go green and not waste paper getting a hard copy of the fax.
6. Carry your business in your pocket all day long
You are expecting an important call from one of your clients who will be having a conference call with you and your co-workers on your desk phone, however, you need to get out of the office since you have a meeting with the vendors after one hour.
What do you do? You can't carry your desk phone with you. In case you have VOIP you can easily take the call ringing on your desk phone on your handheld device – a tab or a phone. You don't have to miss any of those important phone calls once you have VOIP.
7. AI and VOIP have already started changing the game – Don't fall behind
As a business, you cannot miss the AI bus, which is almost shaping up worldwide silently among consumers, however, quite aggressively among business owners. VOIP makes sure that you are able to implement the very basic things that make AI a stark reality today.
VOIP allows businesses to transcribe voicemails to emails and texts. Highly automated VOIP's using AI in call centers have the capability of assessing a callers mood, personality and queries thus enabling the call to be routed to the best agent. IVR's powered by an intelligent VOIP have the capability of interacting with clients during high call volume.
Chatbots are being extensively used by E-commerce companies and financial institutions, and although in their beta stage, are doing a great job in minimizing human intervention. This all has just been possible with the revolutionary technology – VOIP.