Last Updated on August 22, 2022
The importance of having high-speed internet connection while travelling cannot be overstated. It doesn't matter whether you are exploring an adventure-filled destination and want to stream the happenings live, or you are a digital nomad who must occasionally check your emails to keep in touch with your clients.

But if you travel a lot, you'll invariably find yourself in locations with spotty internet connection. And we all know how agonizing it feels waiting for a web page to load for minutes on end before you can reply to a simple email or log in to your Facebook account.
Thankfully, there are certain devices you can use to boost Wi-Fi connection and stay online in areas where your standard internet-enabled gadgets wouldn't detect the presence of Wi-Fi around. These devices are known as Wi-Fi boosters or Wi-Fi extenders.
Read on as we review the top 10 Wi-Fi boosters worth investing in.
Best Wi-Fi Boosters for Travelers
1. Ravpower Filehub AC750 Dual-Band Wireless Travel Router
Ravpower Filehub is a 3-in-1 travel gadget that can read SD cards as well as external hard drives with a size of up to four terabytes. It comes with an SD slot that offers you easy access to your photos and videos, with the capability of streaming directly to a Chromecast.
In addition to serving as a media streamer, you can also personalize Ravpower Filehub and use it as a travel router. The router is compatible with the Ethernet cables found in most hotels, where it not only boosts your Wi-Fi but also acts as an emergency battery charger.
Since it's wireless, Ravpower Filehub comes with an extra layer of security and convenience. You can seamlessly share internet connection without worrying about your sensitive information slipping into the hands of malicious third parties.
2. HooToo TripMate Titan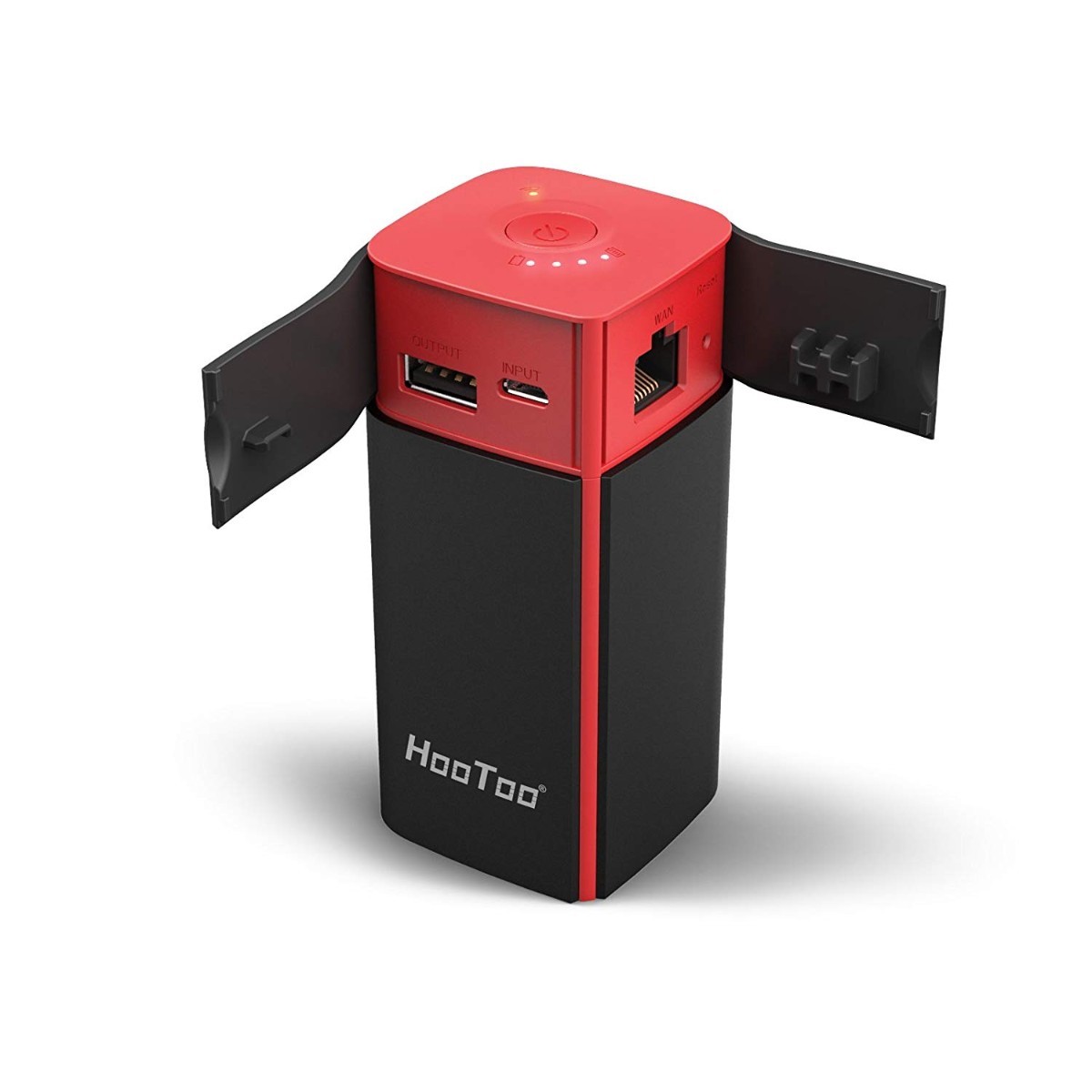 Like Ravpower Filehub, HooToo TripMate Titan can transfer your media files from various USB hard drives to your phone or PC. However, Wi-Fi boosting is its primary utility.
As a wireless router, HooToo TripMate Titan utilizes the integrated Ethernet cable to automatically convert wired network to wireless network, allowing you to use public internet securely. The device also doubles up as a portable battery charger, ensuring your Smartphone never runs out of charge even in the remotest locations. It comes with a 10400mAh power bank, which can offer up to three times charge for iPhone 8.
Measuring only 3.74 x 1.73 x 1.73 inches and weighing a paltry 9 ounces, HooToo TripMate Titan is one of the most portable Wi-Fi boosters out there.
3. NETGEAR N300 Wi-Fi Range Extender (EX2700)
One of the best selling features of NetGear N300 Wi-Fi Range Extender is its high compatibility with any wireless router, gateway, and cable modem. The device is also compatible with various browsers, including Microsoft Internet Explorer, Google Chrome 25.0, and Firefox 20.
With NetGear N300, you can boost your Wi-Fi connectivity to an area of 1200 square feet. For that range, the Wi-Fi extender can support up to 20 devices, including Smartphones, laptops, IoT devices, IP cameras, and tablets.
NetGear N300 is also hailed for its remarkable speed, delivering up to 1200Mbps performance. Along with the inclusion of FastLane(TM) technology, this Wi-Fi extender enables you to stream your favorite movies, videos, and online games hassle-free.
And to ensure safe browsing, the manufacturer incorporated WEP & WPA/WPA2 wireless security protocols.
4. TP-Link N300 Wi-Fi Range Extender
TP-Link N300 Wi-Fi Range Extender can boost Wi-Fi up to a range of 1000 sq. ft., allowing you to connect about ten devices. The Wi-Fi extender is highly compatible with any gateway, router, and access point.
TP-Link N300 is incredibly easy to set. It comes with a smart indicator light that's designed to pinpoint the perfect location to place the device.
The device is compatible with various operating systems, including Microsoft Windows 98SE, XP, Vista, and 2000, as well as Windows 7,8,8.1, and 10. Mac OS, Linux, and NetWare users can also enjoy the benefits of this Wi-Fi extender.
TP-Link N300 features two external antennae that completely eliminate internet connectivity lags, ensuring you enjoy unlimited gaming and movie streaming.
5. Securifi Almond 3
Securifi Almond 3 is one of the most intuitive and user-friendly Wi-Fi boosters out there. The device comes with an onboard control panel where you can easily configure it. You don't need a PC, Mac, or CD to set up Securifi Almond 3, provided you've figured out how to use the touchscreen wizard.
This Wi-Fi booster can cover an area of 1,300 sq. ft., and delivers a considerably high speed for that range. Though it's mostly used in home automation, the device is also recommended for travelers. It supports various home automation apps, such as Amazon Echo, Phillips Hue, and Nest.
Securifi Almond 3 is compatible with almost all the globally popular ISP's models and routers. Your browsing security is guaranteed too, thanks to the incorporation of WEP, WPA, and WPA2 technologies.
6. Alfa SMA
Unlike all the Wi-Fi boosters we've reviewed here, Alfa SMA isn't a standalone device. Instead, it's a simple yet powerful antenna that you can attach to your wireless router to extend the range and strength of your internet connection.
This Wi-Fi extender is omnidirectional, which means that you can set it up facing any direction and it will work just as efficiently. You only have to ensure that it's well plugged in and pointing upwards.
As you may expect, Alfa SMA fits all routers access points, VOIP devices, as well as PCI cards that have RP-SMA connection. The antenna is designed with a magnetic base, ensuring it remains in the same position that you placed it.
Another excellent feature of Alfa SMA is its high portability, measuring 15.3 x 3.5 x 0.8 inches and weighing in at just 5.6 ounces.
7. GL.iNet GL-AR750S-Ext Gigabit Travel AC Router
GL.iNet Gigabit Travel Router is a dual-band AC router that comes with a wireless speed of 300Mbps + 433Mbps. That allows you to stream your favorite videos or play online games with minimal lags. The device can easily convert both wired and wireless public network to private Wi-Fi for fast and secure browsing.
This Wi-Fi extender is open source and programmable, thanks to a pre-installed OpenWrt software that enables users to integrate the device with a smart home seamlessly. In terms of compatibility, GL.iNet Gigabit comes with a pre-installed OpenVPN software that ensures it can support more than 25 VPN service providers.
GL.iNet Gigabit Wi-Fi booster measures 3.94 x 2.68 x 0.94-inches and weighs 3 ounces, making it another highly portable Wi-Fi extenders.
8. Linksys Max-Stream RE9000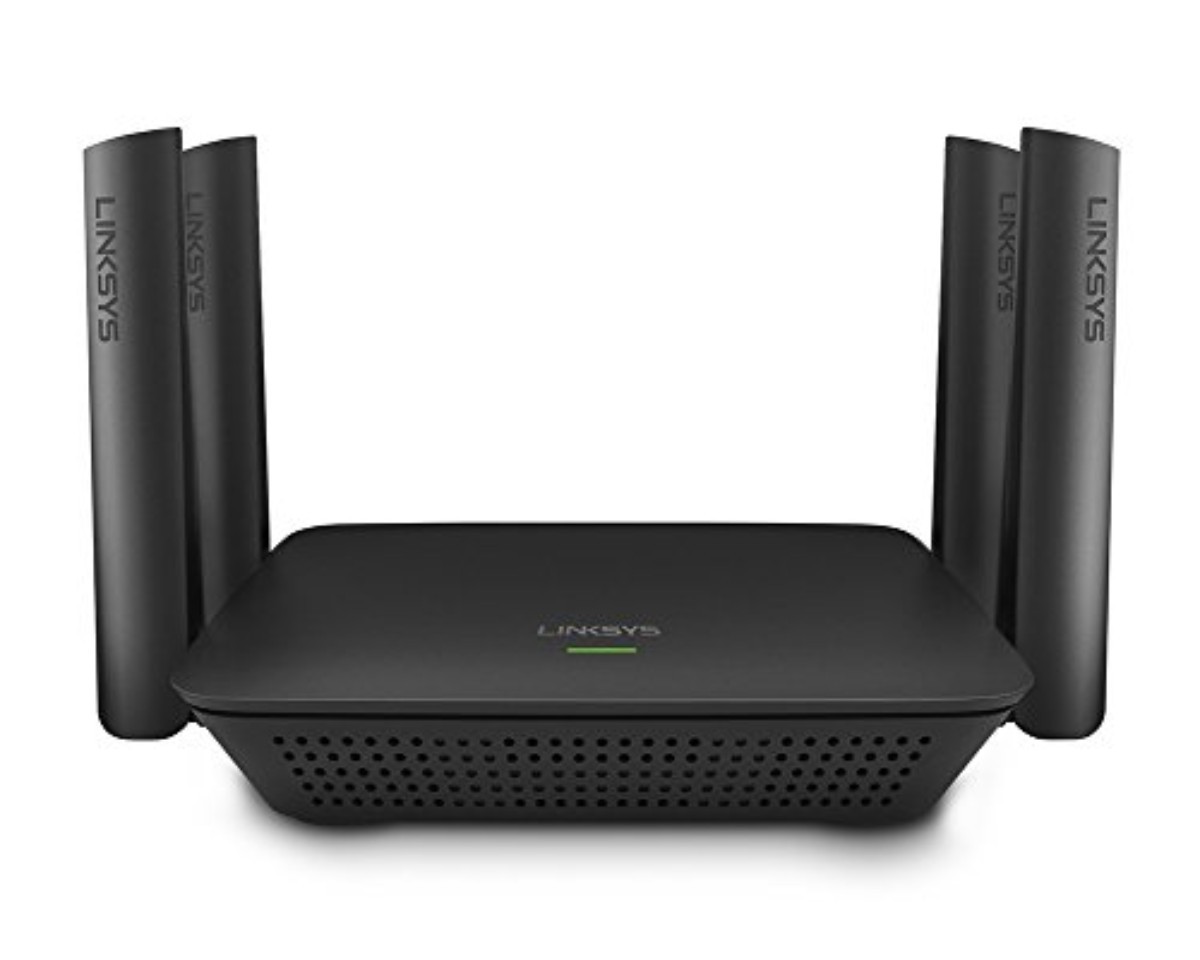 Linksys Max-Stream RE9000 works with any Wi-Fi router as well as multi-user MIMO routers. The gadget also supports numerous browsers, including Microsoft Internet Explorer, Firefox 20, Google Chrome 25.0, and Safari 5.1.
Linksys Max-Stream RE9000 uses Beamforming to extend the power and coverage of your internet connection. For enhanced performance, the gadget utilizes automatic band-steering technology that directs your device either to 2.4- or 5-gigahertz wavelengths as required.
It's also built with an Auto Firmware Upgrade feature that secures your information while keeping track of the efficiency of your system. In terms of speed, Linksys Max-Stream RE9000 comes with Tri Band speed capabilities, where the extra 5 GHz Wi-Fi band delivers speeds that are up to 3 times faster than most standard dual-band Wi-Fi boosters.
9. Edimax EW-7833UAC AC1750 Dual-Band Wi-Fi USB 3.0 Adapter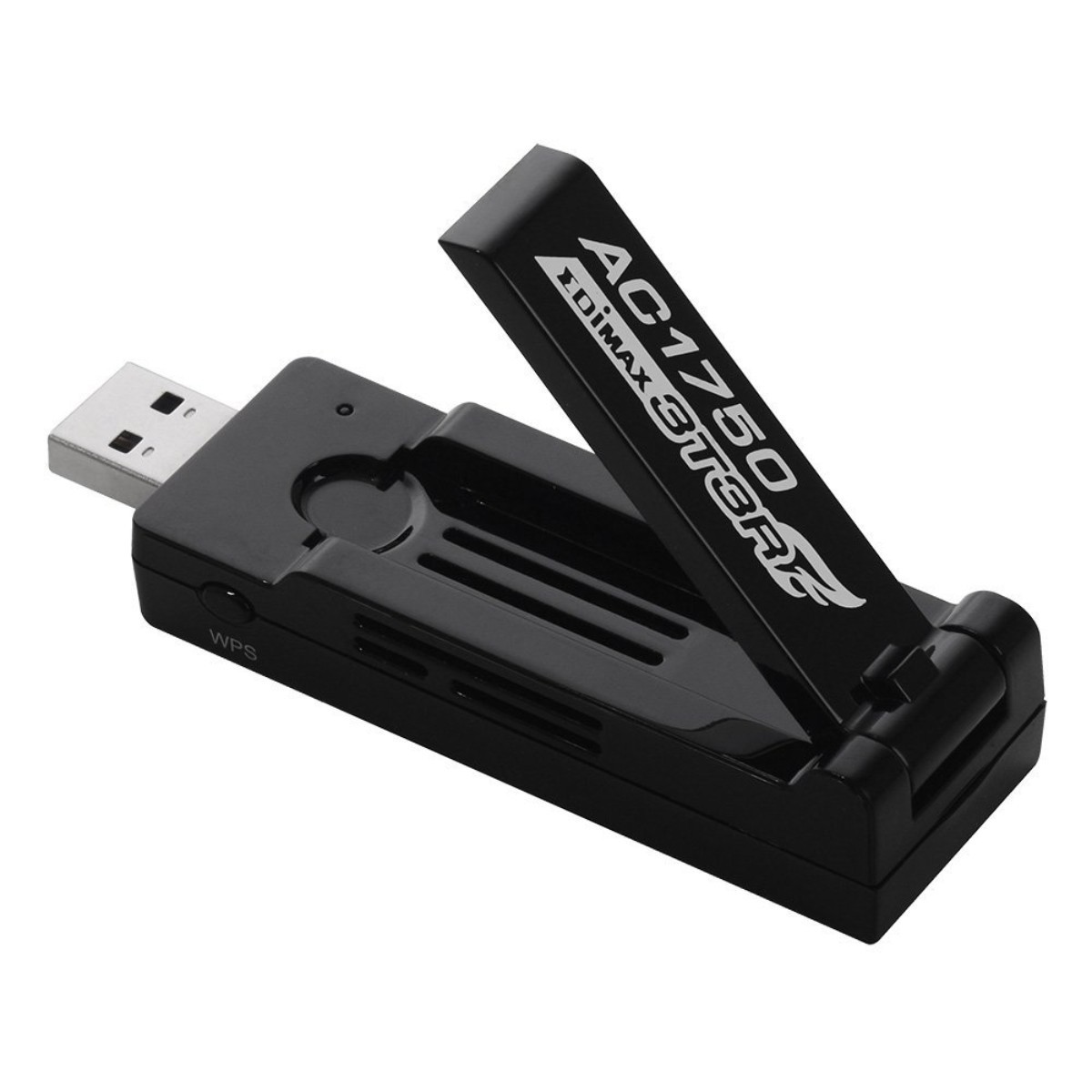 Edimax EW-7833UAC AC1750 features ultra-fast gaming and streaming speeds of up to 450Mbps or 1300 Mbps. The incorporation of Beamforming ensures the gadget delivers higher speed regardless of the location of your router.
Still on performance, this Wi-Fi extender comes with 3T3R MIMO technology, allowing you to synergize the power of the three-transmitter and three receiver antennas. The 3T3R MIMO technology reduces signal wastage, ensuring you get more coverage with a single internet source.
Edimax EW-7833UAC AC1750 is compatible with Windows 7, 8, 8.1, and 10, as well as Linux and Mac OS 10.7. It also supports the distribution of Fedora and Ubuntu, as well as other operating systems by request. And the inclusion of USB 3.0 technology makes Edimax EW-7833UAC AC1750 ideal for heavy internet usage, such as HD streaming.
10. TP-Link Archer T2UH 600Mbps USB Wireless Wi-Fi Network Adapter
TP-Link AC600 comes with an external High-Gain Long-range sdBi Antenna that optimizes the performance of your router even when signals are weakest.
Like most high-end Wi-Fi boosters, this device packs incredibly high speeds, and can deliver 600Mbps Wi-Fi speeds on 5GHz or 24GHz bands. Now, that's up to 10 times faster than standard wireless N models, allowing you to perform all kinds of bandwidth-intensive tasks, such as streaming HD videos.
The device is compatible with most Wi-Fi routers out there, and supports Windows 7, 8, 8.1, 10, and XP, as well as Mac OS 10.7~10.13.
The package also includes a 1m USB 2.0 extension cable for extra convenience while using the socket. Lastly, its sleek and chic design makes TP-Link Archer T2UH 600Mbps another portable Wi-Fi boosters worth investing in.
Final Word
As you shall find, the Wi-Fi extender market teems with thousands of products, with each gadget being tagged as "the real deal." Therefore, you'll face quite a few challenges honing in on the best Wi-Fi booster for you.
If you're ever in doubt, insist on a device that comes with maximum coverage, super-high speeds, and features a sleek design. Better yet, you can rely on our top recommendations here to have a hassle-free shopping experience.