Ever since Covid-19 took the world by storm, working from home has become more commonplace for a large number of people around the world. Many of our friends and family have had to drastically change their working routines to suit the new normal and for many, adjusting to that change can be tough.
Similarly, many have worked from home for a long time and make a great living from it, perhaps working in writing, as a freelancer or graphic designer, or a writer or administrator. For many, working at home can be difficult because issues around privacy, work/life balance, time management and a disconnection from the job can all take over.
This is where it can be important to recognize some of the struggles that people working from home face, and as a friend, family member or colleague, we can do our bit to make things easier. Regardless of whether it is a present for Christmas, a birthday, or out of goodwill, this article will present you with 15 of the best gift ideas that I could think of for people working form home.
As someone who has worked from home myself and has built an office workspace to accompany it, I recognize the importance and practicality that some of these gifts can have. Some are more expensive than others, so buy according to your budget, but each of them presents their own positives and are all necessities for the worker from home as far as I am concerned. 
The List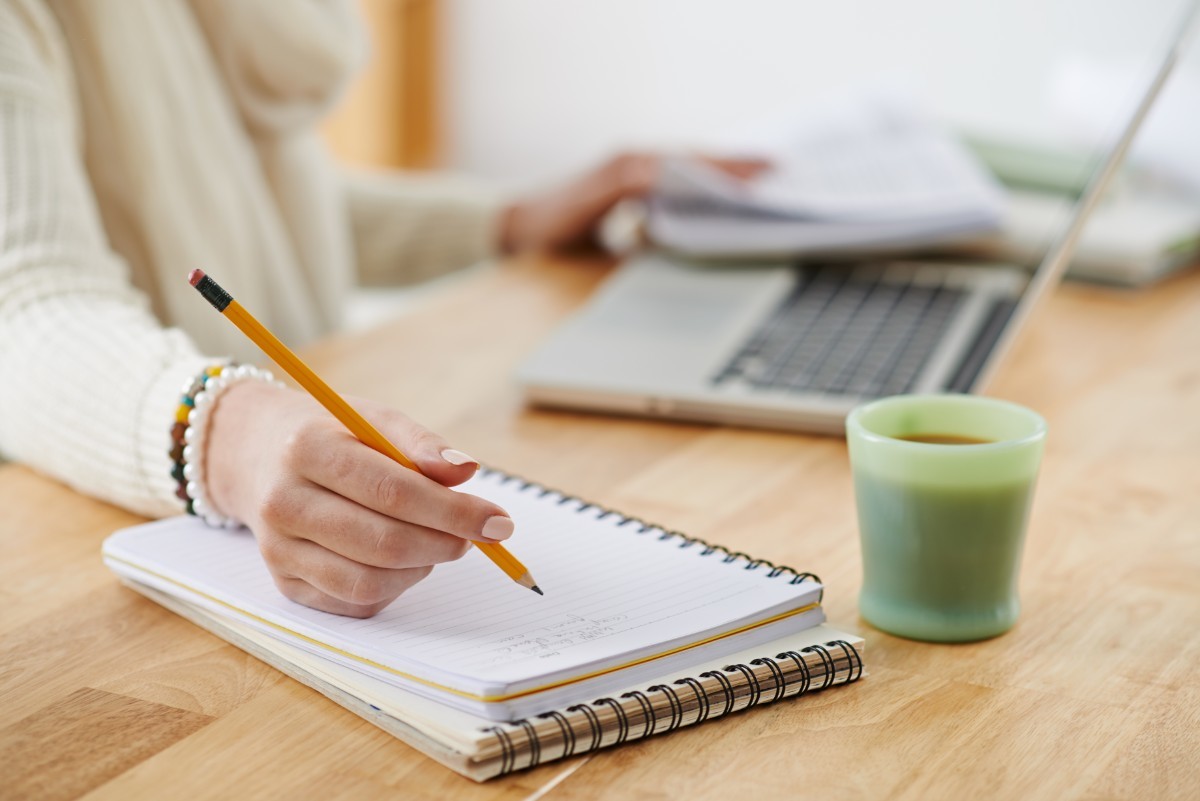 Let's start with the essentials, anybody that works from home needs to be organized, after all, if you fail to prepare, prepare to fail! Even if it is for writing down your to-do list, or what you want to have for dinner, or a phone number that is important. Having a planner or a diary is essential.
As a freelancer or as anyone that has to meet deadlines, it is especially important to keep track of your work and your projects. A diary or a planner helps to keep all of your important information in one convenient place. Gone are the days of post-its! If you know anyone that has a birthday coming up or if you are struggling to think of a gift for someone that works from home and you don't think that they have one, get them a planner!
A gift like this is as basic as it gets, but it is also one of the most efficient gifts that you can get someone who works from home, particularly if they are messy or do not have their own desk, having an organizer can be very beneficial in helping to keep their workspace clean and tidy.
Anyone that has their own home office should have a desk organizer, so if you know someone that needs one, this is the perfect gift. The organizer I have linked is a stylish translucent organizer that retails for about $15-23, however, desk organizers can range in price, color, and ability, with some organizers even having wireless charging capabilities
It is a given that when you work from home at a computer or a laptop for long periods throughout the day that you will experience wrist pain from using the mouse. This is where a wrist cushion can be of benefit, the one that I have linked above was designed by a hand surgeon and contains small beads in it to provide added comfort and flexibility. It is available for $15, but many wrist cushions are available for cheaper (or are more expensive).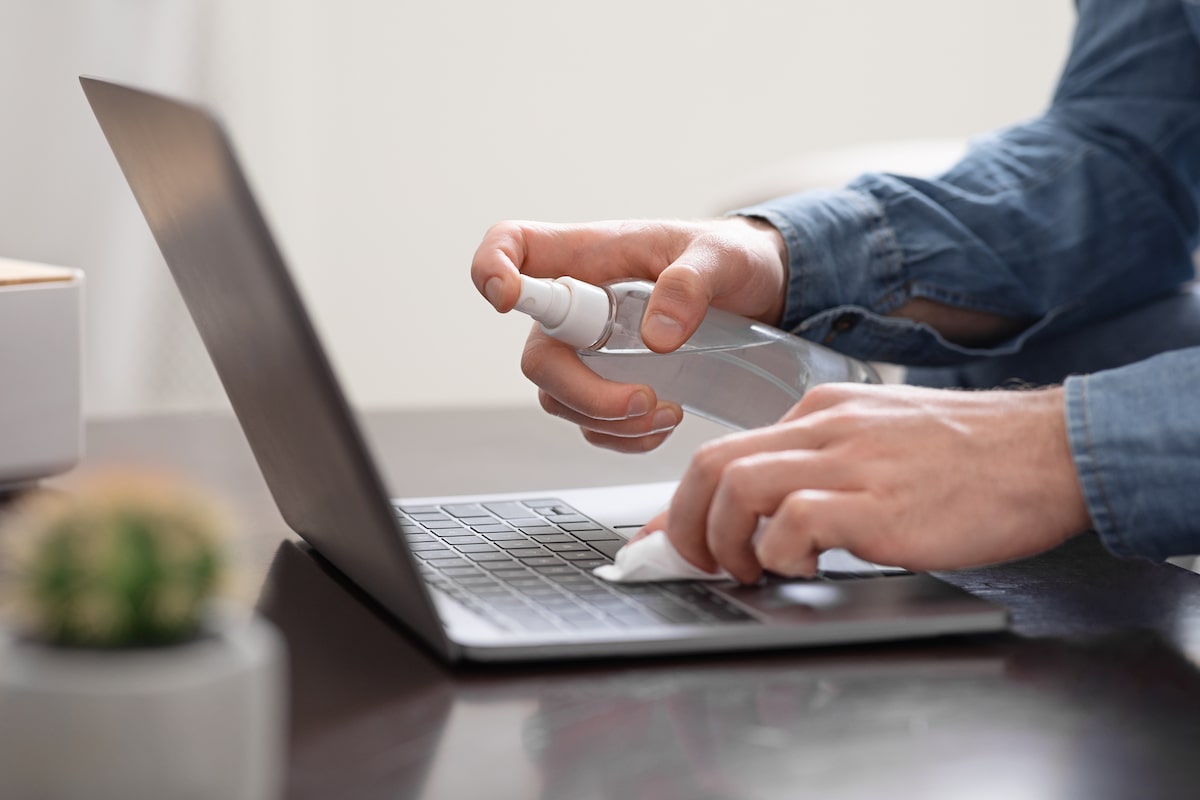 Without a doubt, this is one of the most practical and cost-efficient gifts that you can buy for someone that is working from home, but I guarantee that they will love you for buying it. This Oxo laptop and screen cleaner is double-sided, with a brush to get rid of dust and dirt, as well as a microfibre side that will rid your laptop or keyboard of fingerprints and smudges.
I have gotten this $10 lifesaver as a gift for many of my work from home friends and it had been used more than more expensive gifts that others have bought because it is so practical and allows for a cleaner and more organized work surface. The reviews on Amazon are stellar and the cleaner works on smartphones as well. Your friends may not even know that such a convenient tool exists, so do them a favor and get them one, they will love you for it. 
Wireless Mouse

 
As a whole, a wireless mouse is a near-perfect work from home gift, it allows you to work with greater ease and without having to be so close to the computer screen or have any extra wires. Wireless mouses can range in price and some are better than others.
My personal favorite mouse is the ValueRays USB Heated Mouse (linked above) because it not only functions as a wireless mouse but also has a heated function which is perfect for anybody with joint pains in their hands. The mouse is about $50 and can reach warm temperatures of 120 degrees F. 
As a gift, this is more on the expensive side, but is one of, if not the most important work from home gifts that you can buy. When working from home, having your own space that you can use is essential, and having a good chair that improves posture and reduces the risk of injury or stiffness is crucial.
If someone close to you is still lumbering on the couch or works on a basic chair at the kitchen table, consider buying them an office desk and chair so that they can have their own little office space from the comfort of their own home.
Prices vary depending on the style you buy and the website that you buy from, but anywhere between $250-350 is perfect for a combination of both. As a gift, they are invaluable. 
Another bargain buy gift is the Rifle Paper Company Weekly Desk Pad. Rifle have been around for over 10 years now and provide high-quality stationary at a good price. Their 52-week pad makes the list because from a work from home perspective, the pad gives the user the ability to plan out their week or schedule their week on one A4 page. The pad also doubles up as a mouse pad and comes in a variety of colors and designs to help brighten the day a little. For just $15, a gift like this is perfect for anyone that likes to be organized. 
The Apple Pencil is a great gift for someone working from home on two conditions. You have the $130 to spend on one, and they are going to get use from it. A gift as expensive and as niche as the Apple Pencil is ideal for those that use their tablet to draw or to design things.
If you know a designer or an artist or even an engineer that flies through paper and has piles of clutter lying around, then the pencil is the answer to their prayers. Such a tool can help people to keep their work on their iPad and a cloud drive for easier access later without the need for paper and pens or pencils. 
There is nothing better or more relaxing than a beautifully scented candle lighting up the room whilst you work. Having a candle with scents of lavender or cedarwood for example, has been shown to help reduce stress and give the room more atmosphere.
I always have a candle or candles lighting while I work because they help me relax, so any time I get one as a gift I am always happy, I am sure that the people in your life that work from home will feel the same. Linked above is a stunning so based candle that I bought from Etsy a few months ago that I loved and will buy again, it costs about $28, but remember that candles can be super cheap as well, you don't have to break the bank!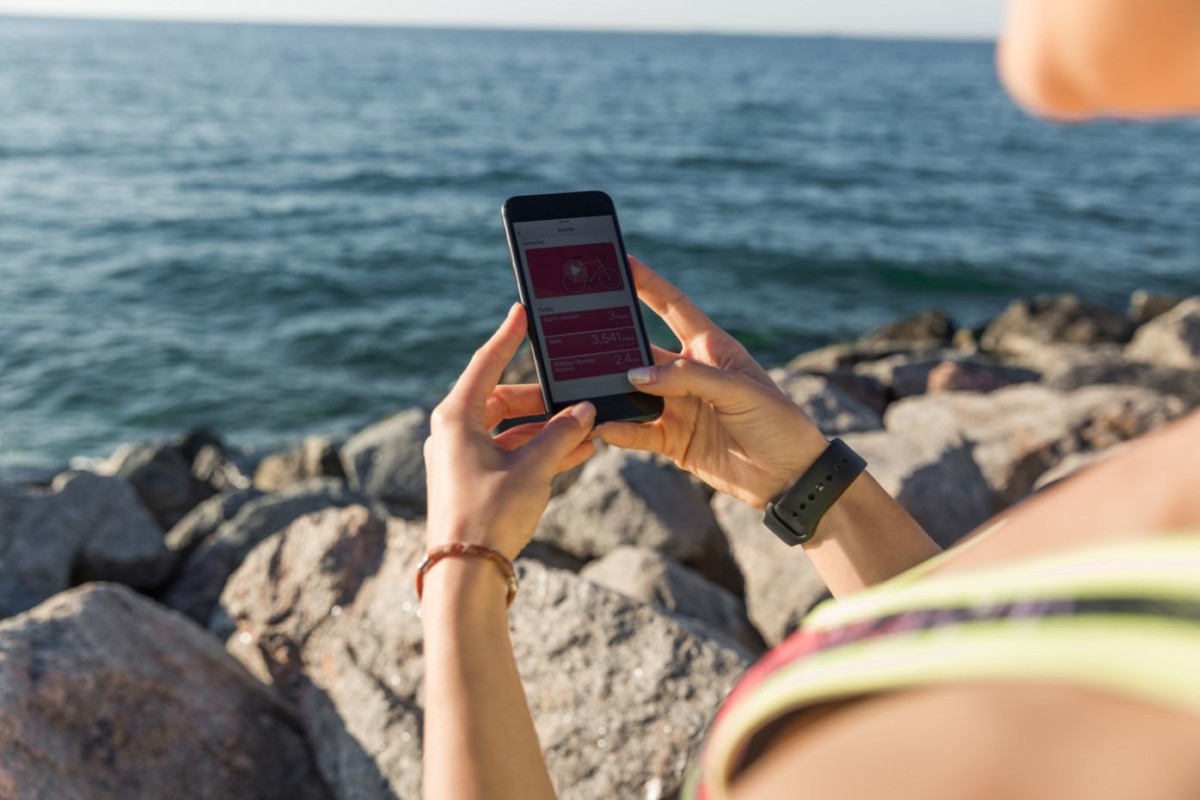 This gift may seem out of the box, but in fact it is a perfect work from home gift. A fitness tracker encourages people to get out and get more steps in, so for people who work from home, it can help to promote regular walking and activity which helps to relieve stress, boost performance, and improve brain function and concentration. Even the cheapest Fitbit watches retail for $100 and will buzz if you have not met an hourly step quota.  
Want to make the home feel like the office even more? Buy a coffee maker for yourself as a self-gift, or for a friend! Many people rely on coffee to get them through the day and see coffee as a treat, so having a good coffee machine will provide you with one of the comforts of the office without needing to be there!
One machine that I have gifted is a Nespresso Coffee machine! These machines require small sachets, but you can get so many flavors, like Maltesers or Twix or Galaxy, that will add a delicious twist to your coffee break. 
This is a brilliant gift, particularly for those with circulation problems in their legs. The pillow has an ergonomic memory foam design and helps to relieve pain in the feet and legs. Its non-slip bottom prevents any annoying movement, and it is reasonably priced at $35.
Perfect for placing under your desk, it is a sensible and practical gift that will be well received. There are a host of foot cushions available on the market, many are more expensive and are even heated or can massage your feet, I feel that simplicity is always key, but if you have the budget to, then more expensive variants are always worth considering. 
I mean you can't truly enjoy your coffee without a good coffee mug! Getting a friend a fun and personalized mug or cup is a great gift idea and will go a long way. Everyone takes a break when working or likes to have a cup of tea or coffee by their side when they are busy, so a gift like this will never go to waste!
You can even buy smart mugs, which help to keep your coffee hot for up to 2 hours. I had never even known that these existed until researching for this article, so that is definitely something that is worth looking in to! However from what I have seen, smart mugs are quite expensive, ranging from $80-150. 
Do you or someone you know like to relax and work at the same time? Maybe the idea of sitting at a desk all day drives you crazy? Then I think that a lap desk is a great alternative. A good lap desk will let you move away from the desk or table and bring your laptop with you onto the bed or sofa and provide enough comfort and convenience, that you can work quickly.
Most lap desks are angled and have a wrist rest, allowing you to type and work conveniently. Some lap desks have a light and a phone holder too, offering even more functionality. With added functionality comes an added price, but even a basic lap desk can go a long way in helping create a more versatile work from home atmosphere. 
Sometimes, when you have finished a long and hard day working from home, all you want to do is relax and unwind. With that in mind, buying a spa gift set or a spa treatment voucher for someone that works from home can be a great gift idea because it will leave them refreshed and relaxed for the days ahead.
Most companies have summer and winter sales, so you can get a great deal on a nice set. The perfect birthday, Christmas, or surprise gift for someone that needs a little R&R after a long day or week working from home.