The world is changing and it's almost impossible to determine how will this year end, but one thing is for certain – security will remain the most important aspects of our lives. When it comes to the work environment, many companies are moving their businesses online and adopting structures that enable their employees to work remotely. From new professions, such as girls working on cam sites, to new work concepts, we can only wait to see how will the work environment continue changing throughout the years.
If you're currently looking for profitable jobs you can do from the comfort of your home, we have compiled a list of the best and most profitable ones for you.
#1 Social Media Manager
We don't have to even talk about the power of social media as it's becoming more obvious every day that we can't live without it. So, why not turn your hobby into a career? If you love posting engaging photos and videos, creating copies that will encourage discussion among your followers, why not become a social media manager?
Managing social media accounts for your clients is very interesting, educative and also challenging. You will always learn something new and everything you learn can be applied in your future jobs as well.
#2 PPC Ad Manager
For those who want to take their love towards social media and other interactive platforms to another level, you should consider the career of a PPC ad manager. This massive industry will show you how to deal with your target audience, install pixels for retargeting ads and explore other advanced methods for engaging the right people for your client
It doesn't hurt to mention that this career is really well paid and if your ads are profitable, you can easily earn up to 20 percent of that amount. Start by learning Facebook's Ad Platform or Google's to get the basics and then continuously upgrade your knowledge.
#3 Web Developer
Nowadays, the majority of web developers are actually working from their homes. As a profession where the location is not the determining factor, you can work in your PJs all day long.
It would be wise to talk to an experienced web developer before you dive into this world as the information can be a bit overwhelming and you might get confused with all different positions on the market. As much as this profession is profitable, keep in mind it's a highly competitive sector so you'll need to really be good at what you do if you wish to be successful!
#4 Blogger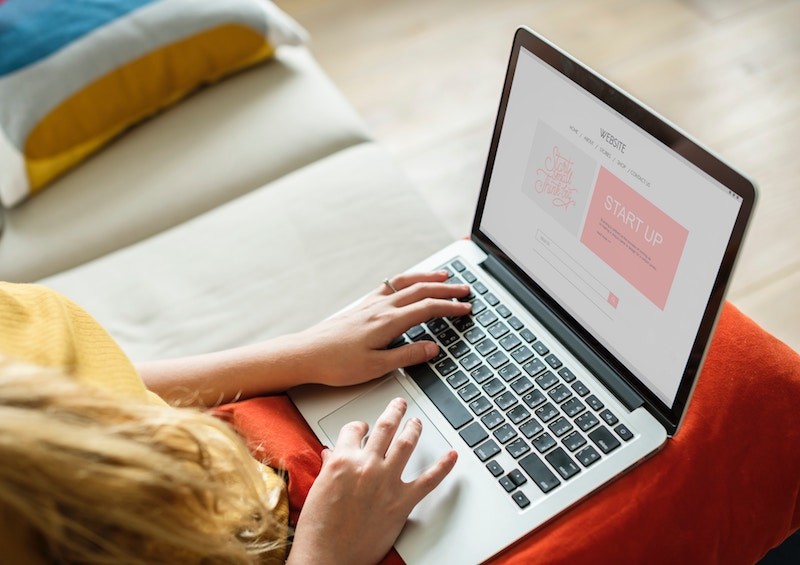 Why not start a blog about the topic you enjoy talking about to your friends and make money out of it? If you've always been passionate about cooking and know more than a hundred of delicious recipes, why not share that through your own blog?
You can buy your own domain just for a few bucks and start personalizing your digital space. Whatever it is you are going to write about, start gathering photos you would like to post along your content and find the appropriate design for your idea. You can even record videos and publish them below your posts. In other words, your options are limitless!
#5 SEO Specialist
If you still haven't heard about SEO, it's the right time to learn all about it. These people are responsible for getting certain websites at the top of Google's search engine result page (SERP). Companies are paying an insane amount of money to SEO specialists to get their website a higher position, but it's not an easy job.
You will need to really understand how search engines work and follow all the latest trends as this niche is pretty dynamic and sometimes unpredictable. Start reading about this specialty and if it's something you'd love to learn, make sure you take a course or two to sharpen your skills!
#6 Resume Writer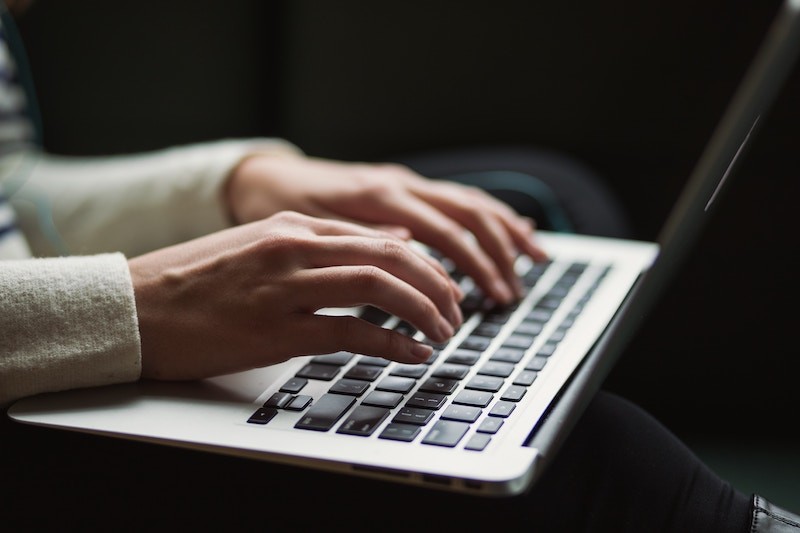 Maybe this won't be the first job you will think of, but resume writers are wanted on the online job market. As everyone is looking to have an impressive resume that will make them stand out from their competition, this position can potentially earn you a lot of money.
Make sure you are familiar with different types and formats of resumes to be able to provide high-quality services to your clients. Don't forget about your own curriculum vitae! After all, that's a product that will sell your services, so create the most fabulous CV there is!
#7 Music Reviewer
Are you one of the music lovers who can't help but listen to music all the time, even when working? Well, what if you could listen to music and get paid? Being a music reviewer is definitely one of the most interesting online jobs.
All you have to do is research a bit which companies are currently looking to hire people to reviews songs, test out music samples or rate albums which were recently published. With your valuable feedback, you would be helping artists, producers and everyone in the music business who wants to see how their target audience reacts to their new product.
Final Thoughts
Whatever your preferences, you will have no problem finding something to work from your home. However, with everything happening in the world, keep in mind that the majority of young people are looking for online jobs at this very moment.
In other words, you will have to work hard to prove yourself in the global community. You might not land your first home job in a few days, but be consistent and keep trying. Once you get your first job or a project, everything will become a bit easier and you can start building your online career!