YouTube needs no introduction. Based out of San Bruno, California, this giant corporation has dominated the video-sharing market for years now. The site allows users to upload and share their videos with millions of potential viewers around the world.

Like many other social networking platforms, you can also rate the videos shared on YouTube as well as engage with video publishers through comments. The site even allows you to subscribe to other users' channels and report content that you believe may be in violation of YouTube's standards.

Unfortunately, YouTube isn't without its shortfalls. The most notable drawback to YouTube is that it's increasingly becoming harder to get subscribers. So, if you're using the website to grow your online brand, it may take some time before you achieve any considerable visibility. The website has also made news for its ineffective data management policies, where millions of user profiles were exposed to potentially malicious third-party entities.

But those aren't the only reasons to switch to a YouTube alternative in 2020. By considering YouTube alternatives, you'll also be giving major search engines like Google an easier time consolidating your online data for higher accuracy. Plus, you gain access to millions of other video contents, particularly those that are not already available on YouTube.

The following are some of the best video-sharing platforms that are somewhat similar to YouTube.
TikTok is to YouTube what Baidu is to Google. The Chinese video-sharing website is best known for its raw video style and affordable production, which makes it the go-to platform for the average user. With TikTok, you get a built-in video editor for hassle-free content creation. As well as likes, you should aim to buy real TikTok followers to improve your engagement.

You can upload videos up to 15 seconds long and of maximum dimensions of 1080 × 1920 (9:16). For Android users, the video size is limited to 72 MB, whereas iOS devices can support video sizes of up to 287.6MB. The best thing about TikTok is that you don't need to upload your videos to the platform directly, as you can use other third-party apps like PicsArt, Adobe Premiere Rush, Fuse, etc.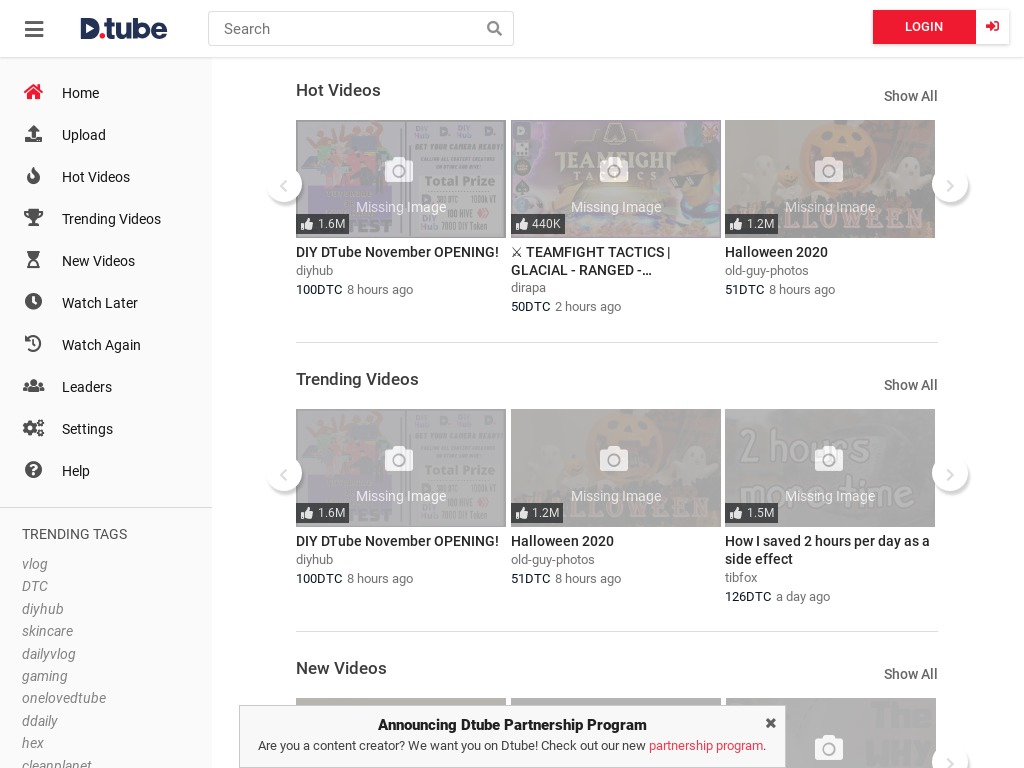 If you're looking for a YouTube alternative that guarantees privacy, you might want to look in the direction of DTube. This platform is completely decentralized, which means that videos aren't uploaded and streamed from one server. Instead, all contents on DTube are stored on blockchain, making them hacker-proof.

Another thing to love about DTube is its ad-free model. The platform also operates on a free speech policy, where much of the regulation is done by the community. What's more – content creators also have an opportunity to earn cryptocurrency revenues in the form of Steem cryptocurrency rewards.
Vimeo is an excellent video-sharing website for artists and filmmakers. Many of the videos hosted here are classic short clips, experimental music videos, and unique snapshots. Users can take advantage of Vimeo's 4K Ultra HD visuals with HDR. A clutter-free interface, high-quality video content, and an ad-free model are other signature features of Vimeo.

The site lets you customize your own videos by dictating the appearance of the frame of your video player. You can even change how your video URL looks like after creating it. The platform is available for both Android and iOS users. A notable drawback, however, is that Vimeo accepts a weekly upload limit of 500 MB. There's an option of upgrading to 5 GB but that comes at a cost.
IGTV, an abbreviation for Instagram TV, is one of the newest YouTube rivals on this list. IGTV offers its users vertical, long-form videos which are designed to be watched on Smartphones. If you have an Instagram account, you already have a head-start with IGTV. That's because the platform automatically displays the videos that are published by the users that you follow.

You can follow other channels and view their videos or browse feeds that display contents that are based on your interest. However, while the platform accepts videos through desktop, you can only browse IGTV videos through the app.
Crackle is a video-hosting project by Sony Pictures Entertainment, which speaks volumes of the nature of content that's available on the platform. This is a perfect recommendation for users looking for Hollywood movies and television series drawn from several networks.

For some time, the platform has hosted critically acclaimed web series talk shows like Jerry Seinfeld's Comedians in Cars Getting Coffee. Classic television shows, such as All in the Family, Mad About You, Firefly, and 227 are also available on Crackle. And besides Hollywood-oriented contents, you can also simply use Crackle to view or upload your unique videos.
Twitch is a video sharing platform owned by the giant online retailer, Amazon. As a video-hosting website, Twitch mostly focuses on live videogame streaming, as well as esports and gaming-related talk shows.

The site also hosts plenty of non-gaming video content, including live music videos from concerts and festivals. In 2014, renowned international DJ, Steve Aoki, hosted a whole set from Ibiza on Twitch. The fact that Twitch is a live videogame streaming website means that you're assured of fresh content each time. But that very feature makes it a bit unsafe for kids, considering the unpredictability of live content.
Dailymotion has a similar layout and interface as YouTube. The two websites even have similar content categories. Therefore, you'll have a hassle-free experience navigating Dailymotion if you're already familiar with YouTube. However, Dailymotion stands out in terms of the quality and originality of the videos shared on the platform.

You can upload videos as large as 4 GB and with resolutions as high as 1080p. The platform supports up to 96 video uploads per day. However, these amazing features come with a tradeoff – videos on Dailymotion can only be a maximum of 60 minutes per video or 2 hours of all videos uploaded in a given day.
As the name implies, Internet Archives Video Section is an archive that hosts millions of video content published on the internet, including documentaries, movies, television series, etc. The platform implements various filter options. You can hunker down on the videos you're looking for by setting filters for year, topic & subjects, language, etc.

Thanks to its permissive policies, Internet Archives Video Section hosts a collection of classic and unique videos that you may not find in other YouTube alternatives, including R-Rated movies and television series. You can contribute to this archive by uploading your videos in H.264, which is the site's common video coding format.
Metacafe is one of the few YouTube alternatives that's older than YouTube itself. Therefore, the site hosts some of the best classic videos which are drawn from various categories, including product reviews, entertainment, news, funny videos, sports, videogames, how-tos, etc.

Metacafe also takes originality seriously by preventing content duplication. Plus, there's an opportunity of earning up to $5 for every 1,000 visits. And although videos on Metacafe are of relatively low quality, the platform makes up for that by supporting video lengths of up to 90 minutes. There's even an option of subscribing to channels as well as viewing different playlists.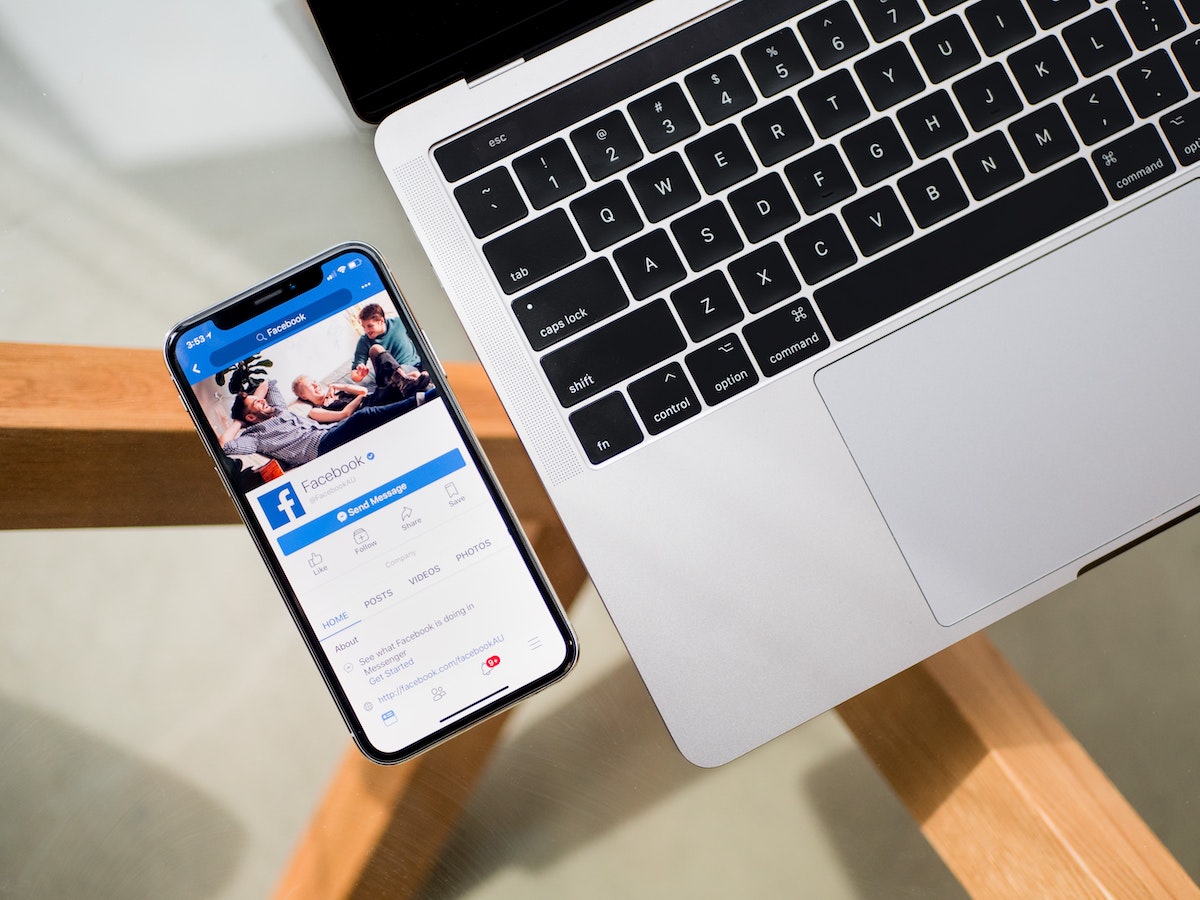 Facebook isn't just the most popular social media networking website. It also happens to be one of the fiercest YouTube competitors. As a YouTube alternative, Facebook scores highly in terms of the ease of sharing videos, especially live events. The platform implements various tools that make video sharing a breeze, including tags, thumbnails, as well as an option to embed a meta-description.

And while Facebook is mostly a social media platform, its video posts tend to garner higher visibility compared to regular text-based posts. The best part is that Facebook users can upload their HD videos without necessarily having to downscale them.
Created by the Israeli startup Qlipso, Veoh bills itself as 'an internet TV company.' The video streaming website allows you to upload and watch videos, as well as customize your viewing experience. One of the outstanding features about Veoh is that it supports videos of unlimited length. It also hosts videos in different categories, including documentaries, television series, movies, and even animations.

You can find clips and full episodes from award-winning shows like Two and a Half Men, NCIS, The Young and the Restless, etc. The site also prides itself on its clean interface and a host of other social networking features, including contact addition, direct messaging, group creation, to mention but a few.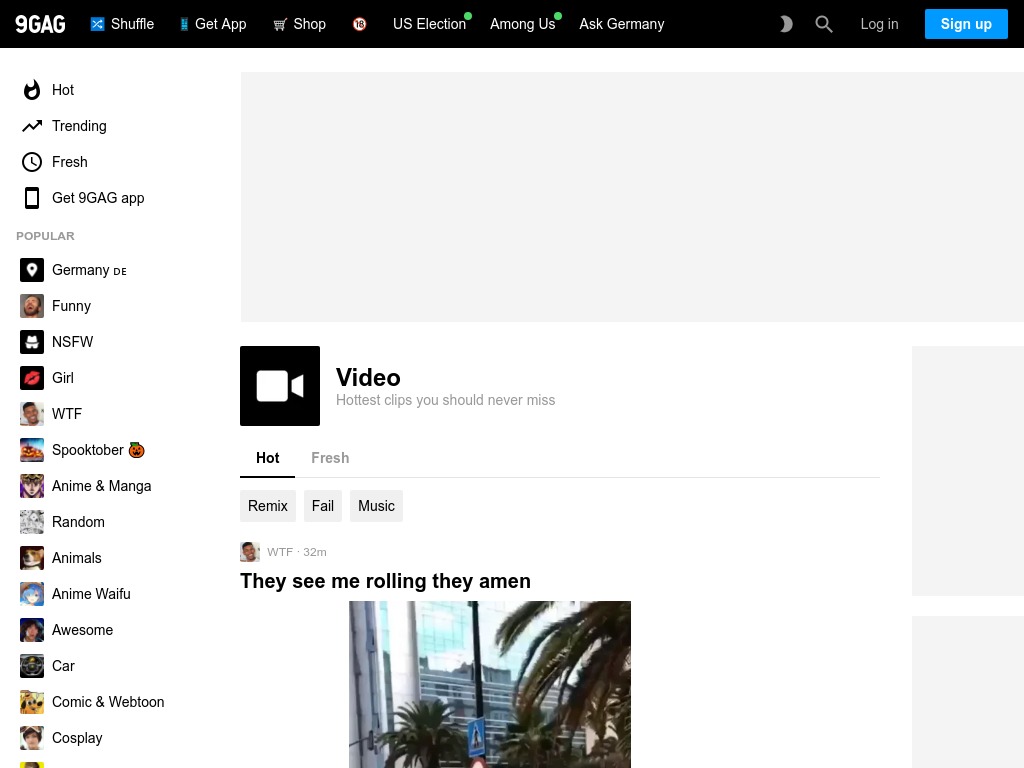 9GAG is a vast collection of fun and goofy videos. Many of the video contents on this website are funny and gaming-related. So, you're likely to head to 9GAG if you're looking for rib-cracking as opposed to informative videos. Also, content on 9GAG is grouped under different categories, allowing you to hunker down on the specific videos you're looking for.

In addition to videos, 9GAG also offers you unhindered access to other media content, including funny photos, memes, anime, and GIFs. A notable drawback to 9GAG is that some of the contents on the platform are adult-themed, hence not kid-friendly.
Conclusion
As you shall find, each YouTube competitor website has its own benefits and drawbacks. Generally, the top features to look for in a YouTube alternative include ease of use, affordability, and a relatively high user base. The site should also come with an ad-free interface as well as hacker-proof security features.