Last Updated on September 22, 2020
Zoo photography has been a growing niche over the past few years, with photographers traveling the world to capture images of some of the rarest animals possible. This has led to professionals visiting quite a significant number of zoos to get the best images possible.
However, there are quite a few notable challenges that present themselves when shooting in a zoo, thanks in large part to the fact that you shouldn't be able to get as close as you'd like to the animals as you'd like.
By following a few different tips and tricks, though, you'll be able to ensure that you're able to get a high-quality image that shows off your skills and that everybody will be able to enjoy. Perhaps the most important of these is being prepared before you go, although you'll need to keep a few things in mind.
1. Use A Large Aperture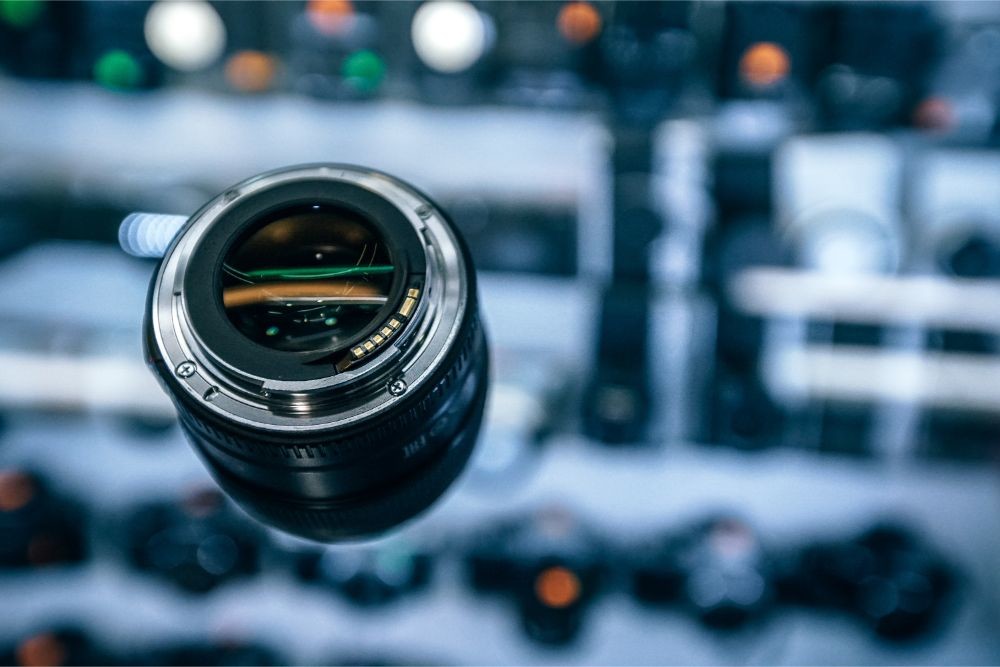 This is perhaps the most obvious tip that can be applied to photographing an animal in the zoo, although it's something that will be needed extensively, depending on the animal that you're looking for.
With the White Alligator in New Orleans' Audubon Nature Institute, for example, you may need a larger aperture than normal to get a crystal clear image of the animal. Furthermore, this will allow you to bypass the fences that hold the animals in, as it will capture the light that warps around the wiring. As such, wider apertures are a practical necessity when photographing in the zoo.
2. Shoot Through The Shade
If you can't use a large aperture when photographing an animal, for whatever reason, it doesn't mean that you'll have to put up with having the fencing in the photo. In contrast, shooting through the shade can also be an effective way of working around it, or at least minimizing it.
This is especially true when used in conjunction with a few other tips and tricks. However, it should be noted that using a flash will be practically impossible when doing so, as it will simply make the fencing stand out much more when you're shooting, which you'll naturally want to avoid.
3. Get Close To The Fence
While this may be somewhat of an obvious way to work around the fencing issue, the number of photographers who seem to miss this can be quite surprising. However, being as close as possible to the fence means that it will be less visible in the photograph, especially when you frame your photo in a particular way.
For example, if the animal that you're taking a photo is relatively far away from the fence, then the framing of the picture will make the wiring much less prominent as you focus in on the animal. After all, framing can be key to any quality photo.
4. Check The Schedule Before You Go
The majority of zoos, such as the Artis Royal Zoo in Amsterdam, post the schedule of when certain animals are on show well in advance of when they're out. This means that, if you're planning on visiting a zoo to photograph a particular animal, then you'll need to plan accordingly. After all, you wouldn't want to put a significant amount of time into traveling only to find out that the animal you want to photograph isn't viewable to the public for a few weeks or months.
This is especially true when it comes to certain species, which are known to hibernate during certain months of the year. However, this could also mean that you'll be able to plan a trip for when it first comes out from its hibernation or when it's making a grand entrance for the year.
5. Be There Early
The majority of photographers will know that they'll need to spend a significant amount of time trying to capture the best image. However, what you mightn't have realized is that many zoos may let you in early so that you can take a variety of shots without being distracted by the general public.
This could also provide a range of benefits, such as the animals being somewhat livelier. You might be able to get a few interesting shots this way, too. As such, it's worth contacting the zoo before you get there to see if this is something that can be arranged.
6. Be Patient
Patience is something that many photographers will have in spades. However, you might need much more of it with an animal than you would with a person, primarily because you shouldn't be able to ask it to do what you want. This means that you'll need to spend a significant amount of time waiting for it to do something interesting. This is especially true when it comes to the likes of lions, which are notorious for taking a considerable amount of time to do anything photography-worthy.
7. Watch The Background
Keeping an eye on the animal that you're photographing is a natural, and important, thing to do. However, that doesn't mean that you should ignore the background when you're setting up the picture. For example, you may not want to have a large number of people in the background or even other animals. Because of that, you should pay a certain amount of attention to the environment before taking the shot.
8. Get An Interesting Angle
Getting an exciting angle is one of the more notable ways of avoiding certain backgrounds, although it does have a few other benefits. Perhaps the most prominent of these is that you'll be able to differentiate your pictures from the hundreds of others that will be taken daily.
It also means that you'll be able to minimize the prominence of the fencing or any other factors that you might want to avoid. This means that you should play around with a few angles while taking photos. You might be able to find a better perspective than you originally thought if you start playing around with your positioning.
9. Check The Copyright
One thing that many photographers may not realize is that zoos own the copyright for any animals in them, which could pose quite an issue if you're planning on using your photographs commercially.
While this may not mean much for those of us who want the photos for our personal collection, it's something that will need to be addressed if you're planning on selling any images. As such, you should first contact a zoo and ask for a property release before you start taking pictures. Many zoos will be open to this, although it can vary drastically from case to case.
10. Have A Monopod
The majority of zoos may not allow you to bring a tripod inside, which can present several problems when you're trying to take a photograph. There can be a few ways around this, however, with one turning up early and seeing if they'll let you in before the public, as we mentioned above.
If this isn't possible, then it may be worth investing in a monopod so that you can get many of the benefits of a tripod while bypassing the zoo's rules. You shouldn't have to buy one that's too expensive, though, as you'll be able to see the majority of the benefits with an affordable option.