Last Updated on November 10, 2021
Want to keep your Zoom meetings documented? We have a solution! The only thing you need is a reliable conference call transcription service that will create Zoom transcription. Once you inform other participants of a call that you are recording everything, you'll save them from the need to take notes of the conference. It means that they'll surely focus on the speaker.
Actually, it is not the only advantage of audio transcription online. What do you think about a chance to refer to your document anytime you need to check some important words? Or about an opportunity to create various content types for business purposes? With a good transcription service, you can reach your goals with ease. So, check our list of lit transcription tools, and choose the one that meets your expectations!
Transcriberry 
This online audio transcription tool comes with manual and automated services. What is the difference?
When you order a professional human transcription service, you can expect the highest level of accuracy since Transcriberry works with real professionals who know their onions. Once you receive a completed document from this company, you can use it immediately, without the need to edit it. Whether you want to share your Zoom record with other participants, post it on Youtube with English subtitles, boost your SEO, etc., these guys know how to help you with your goals. 
When it comes to automated transcripts from Transcriberry, you'll receive a text version of your record in a couple of minutes. The point is that this document will be generated by an AI tool which means you'll have to proofread it. However, if your audio has one or two speakers and slight background noise, you should worry about the quality of automated transcripts.
What we really love about Transcriberry is that it is a customer-focused company that wants to make you satisfied. Rely on its experts without any doubt, and your satisfaction is guaranteed!
Temi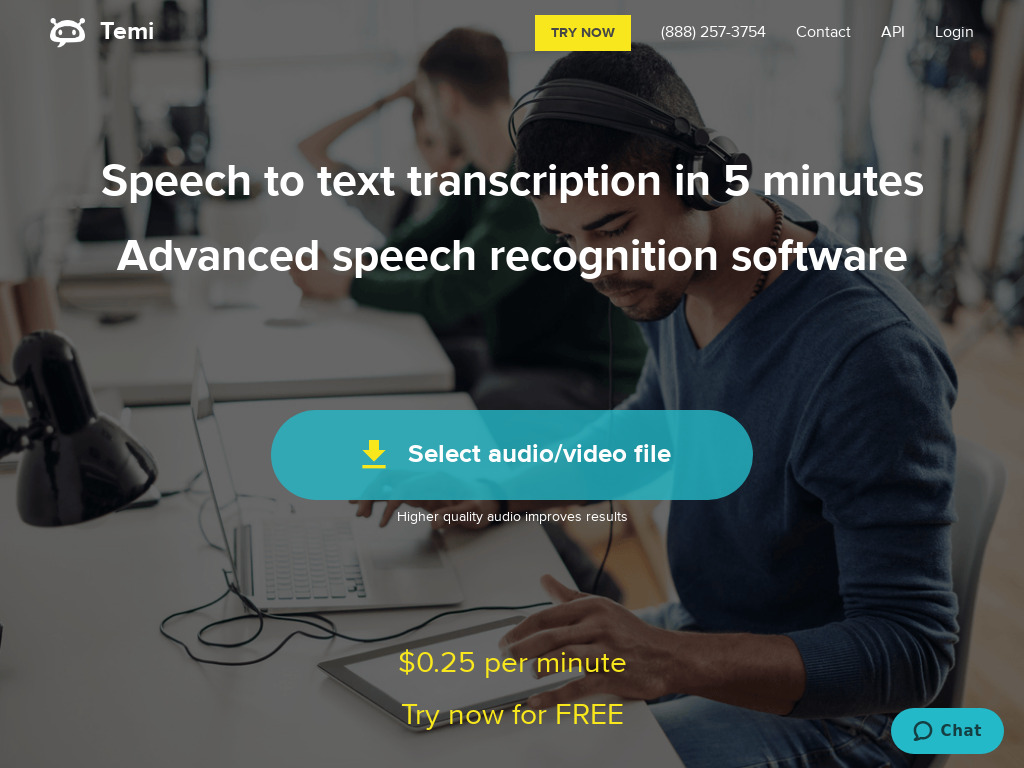 With a good star rating, Temi is the second audio-to-text transcription company on our list. It is a web tool that can convert your Zoom conferences into text in a couple of minutes. You shouldn't worry about privacy and security since this tool keeps your information secured by encrypting all the files. 
Pay attention to the fact that the quality of your document depends on your audio. If you want to get a decent paper, you need to ensure that there are:
No or little noise in the background;

Clear speakers;

Minimal accents.
Audios with crosstalk, heavy background noise, and strong accents are mostly unusable. However, Temi provides you with some editing tools that you can use to polish the document. 
3PlayMedia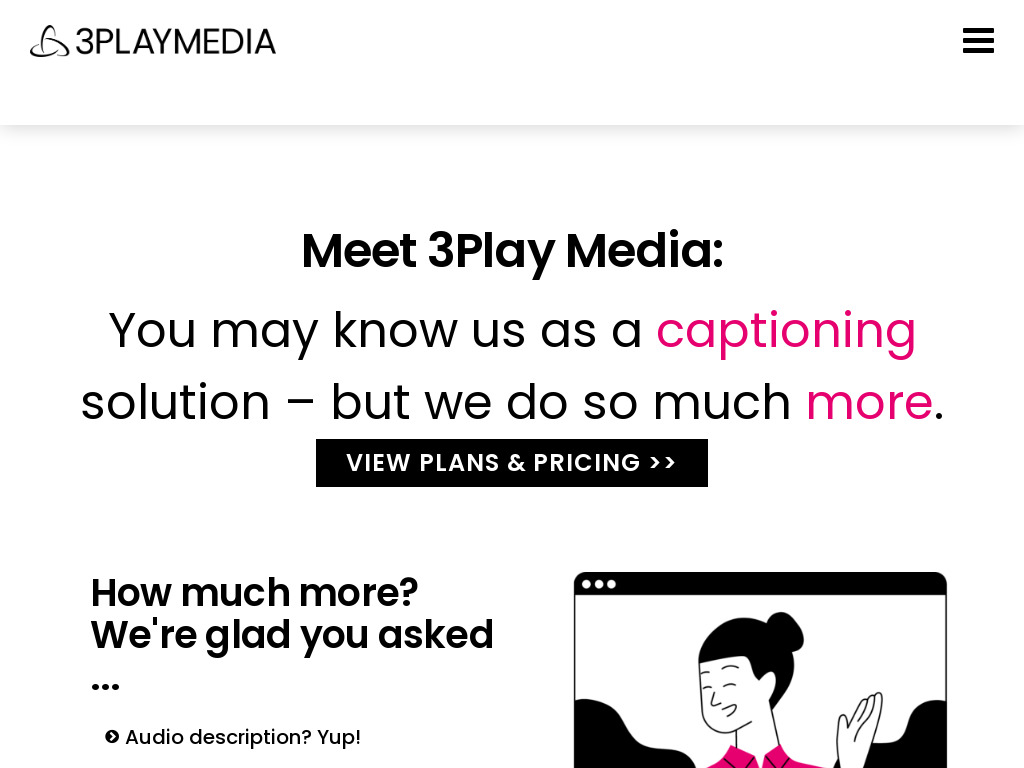 3PlayMedia is another transcription website that comes with the following features:
Captioning & Transcription in 20+ languages;

Live captioning;

Audio description;

Professional subtitling services. 
If you have regular meetings to transcribe, it would be a good idea to take advantage of a prepaid plan for enterprises. 3PlayMedia guarantees fast turnaround (depending on your file duration), good accuracy, and appropriate formatting.
According to reviews, customers find this tool fairly quick and easy to use but they believe it could be cheaper, especially for long audio and video files. 
Happy Scribe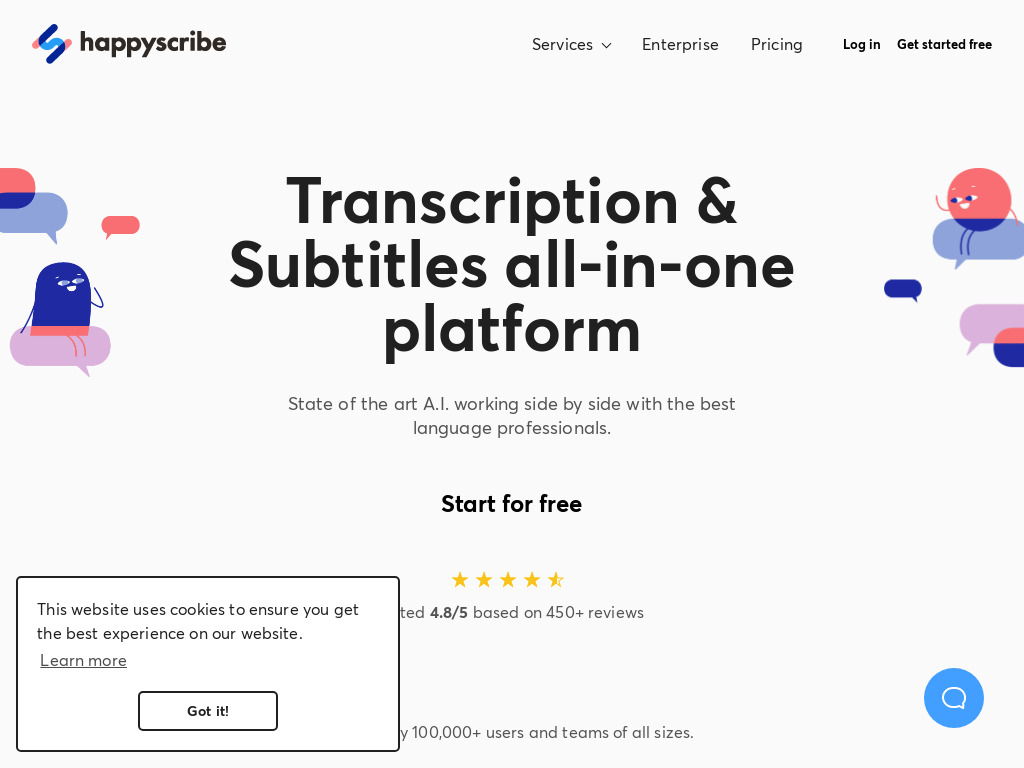 Happy Scribe provides you with both automatic- and human-generated transcripts. If you choose the first option, you can expect an accuracy level of up to 85% and a speedy service. The second option will take more time but it has an accuracy of 99%. Speaking about differences, you should also know that automated transcription software provides cheaper services, and its price starts at €0.20/minute. Human-made papers will cost you €1.19/minute. 
We have studied some customers' reviews to find out more about Happy Scribe. It looks like people like this company due to the intuitive dashboard and a variety of options. Speaking about cons, people would like to have an integration with FCPX and more affordable monthly plans. 
Grain 
Grain was designed to help companies highlight the most interesting and impressive points of Zoom conferences. So, it provides you with the next features:
Record calls, and get your content transcribed;

Take time-stamped notes with ease;

Highlight important passages;

Share the most vital video clips with your customers and team members.
Whether you're a startup or an enterprise, Grain makes transcription easier. You can find a lot of use cases on the company's website to learn more about how this service helps with research, team meetings, hiring & recruiting, digital events, consulting, onboarding, and other goals.
Fireflies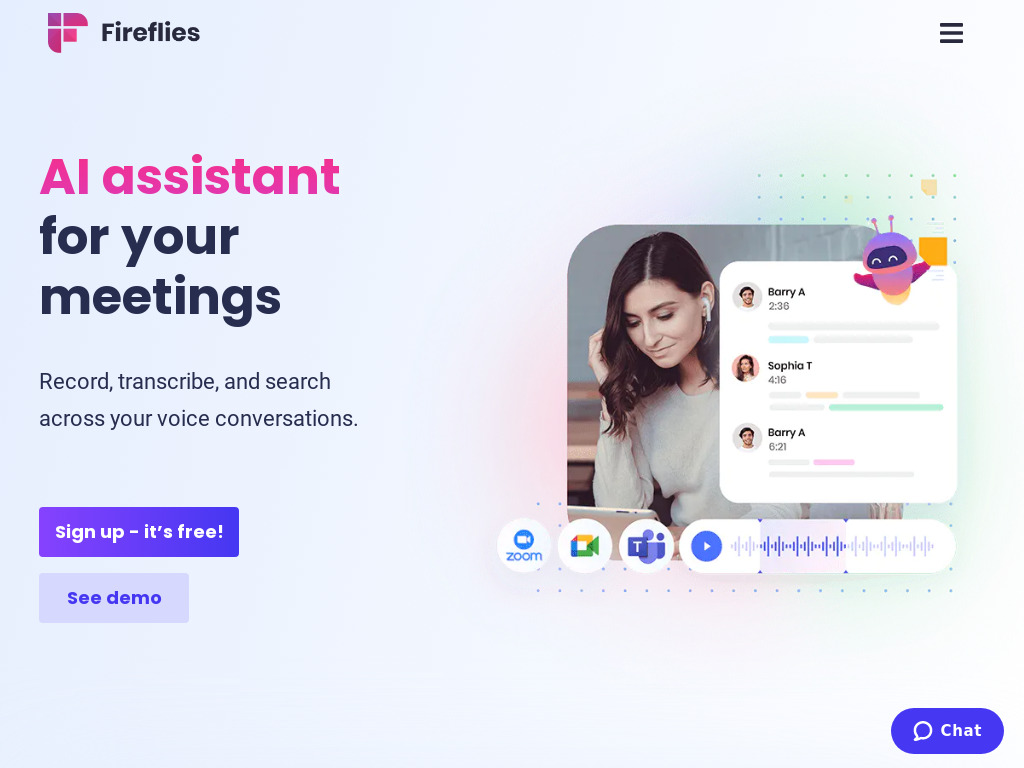 Fireflies is an AI-based tool that uses a bot named Fred for converting audio to text. Actually, it sounds really impressive as it is able to connect with your calendar and join your meeting as your artificial intelligence assistant.
You'll surely appreciate the fact that Fireflies' bot transcribes the Zoom conference in real-time. It knows how to differentiate between speakers, pull out actions, and add timestamps. If you think that it is extremely expensive, we can surprise you with the fact that there is a free plan.
However, if you need additional options, e.g. custom vocabulary, CRM, Zapier, or Slack integrations, priority support, or a ​​dedicated account manager, you can check pro, business, and enterprise plans that come with their unique opportunities.
Trint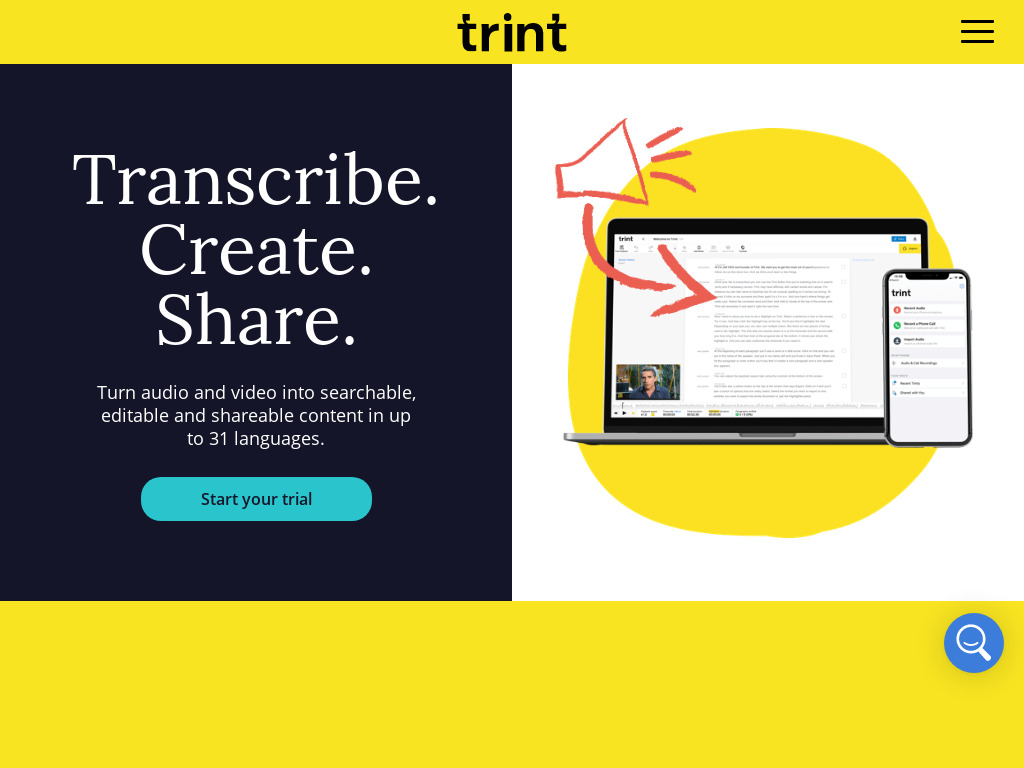 Trint is another audio transcription service with plans for individuals, teams, and enterprises. The ordering process is pretty simple: you need to upload a file, set your expectations, get a document and edit it.
According to customers' reviews, this service is able to filter out the background noise and provide you with at least a 90% accuracy level. With Trint, you can create a text version of your podcast, write a blog post or a newsletter, share notes with your partners and customers. If your team consists of 2-50 people, it makes sense to choose a plan with shared workspaces and simultaneously editing options. Big enterprises will take advantage of advanced management, ISO certified security, real-time live transcription, and other amazing benefits.