Last Updated on April 22, 2021
Everyone wants to enjoy the benefits of healthy teeth, but creating the time to keep up with frequent orthodontist appointments out of varied busy schedules can be challenging. With the innovation of dental kits for oral health treatment at home, people can now access a more suitable orthodontist treatment in the comfort of their homes. 
Today, at-home dental treatment has become a core popular demand among many people because it saves time and offers a convenient option to get your dream smile. Want to know more about this fantastic solution? Read on below. 
Is It Possible To Straighten Your Teeth At Home?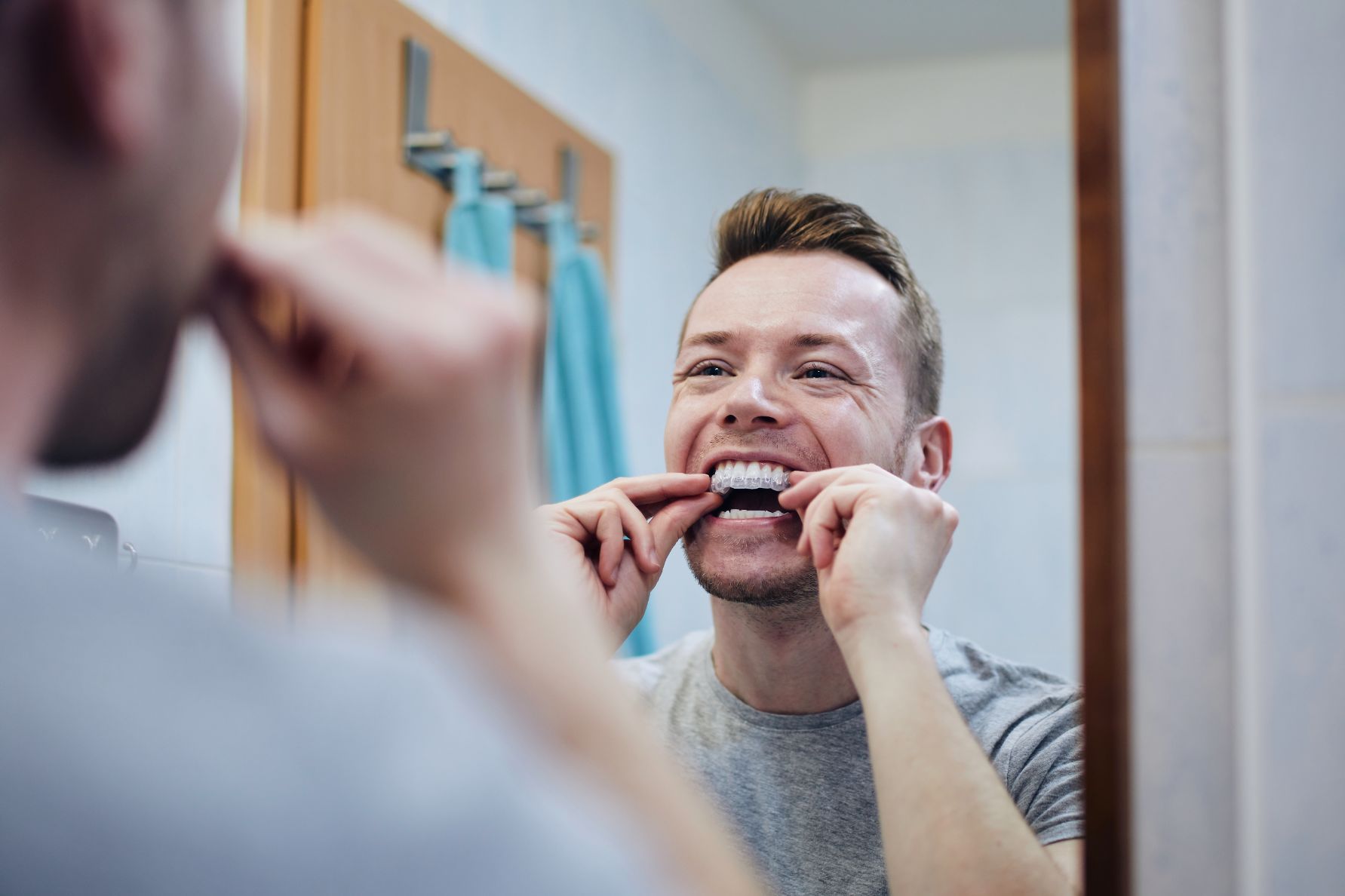 Gone are the days when you can only do teeth straightening in an orthodontist's office. Nowadays, you can straighten your teeth at home with the use of any at-home teeth straightening kit. 
The prevalent need for oral home treatment has urged many companies to come up with different at-home straightening kits. In fact, the market for clear teeth aligners is predicted to reach USD 7.7 Billion by the end of 2027. These kits are mainly home teeth aligners or do-it-yourself (DIY) braces aimed at treating minor orthodontic issues only. 
However, you should know that seeking an at-home teeth-straightening solution for complex orthodontic problems isn't considered safe and appropriate. This is why you need your teeth misalignment to be evaluated by a professional dentist first to decide if you are a suitable candidate for at-home teeth straightening treatment. 
Using home teeth straightening treatment for wrong purposes may cause expensive and long-life damage to your dental health. So before you go on this route, ensure a dental health professional supervises your at-home straightening treatment journey to get the perfect teeth alignment result. 
It's also recommended that patients research and consult an orthodontist for professional recommendations before considering straightening their teeth at home.
What Is The Best Way At-Home Teeth Straightening?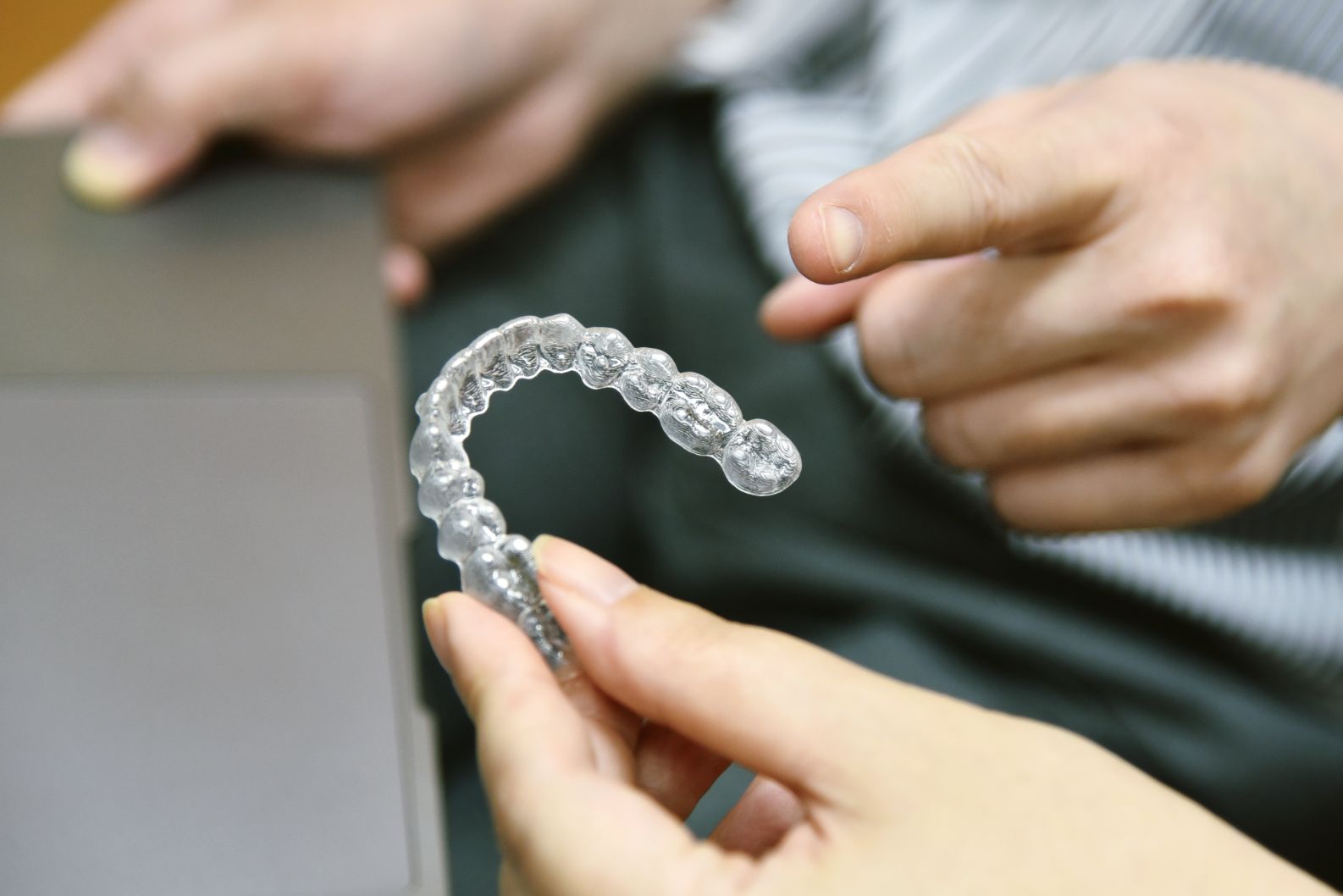 In the last few years, different at-home teeth straightening kits have emerged and are being promoted as the best solution. The best home oral treatment should be the one that lies between offering dental professional services along with a do-it-yourself teeth kit. 
Home aligners are still the best out of the many options that attest to these criteria. They are designed to fix dental problems like minor bite problems, straightening crooked and irregularly gapped teeth efficiently. 
Another advantage of using home aligners is that they offer the best minimally invasive solutions to straighten your teeth. They are your best if you wish to be discreet. You can check out this byte teeth aligners review to see how it works. 
There are many home aligner providers in the dental market. Seeking the services of any of them usually involves the following steps:
You start by having an initial online consultation with a home aligner provider. This will require sending photos and impressions of your teeth to decide if you are suitable for home aligners. If you are accepted, you proceed by paying for an impression kit consisting of basically the supplies and instructions that will be used to take your teeth' molds.
Home aligners are typically used for minor misalignment cases. This is why an orthodontist must review your sent teeth impressions to determine if home aligners are applicable. During this process, you sign a statement that you have seen a professional dentist and have taken proper x-rays of your teeth. 
This is important as it's required by law to have teeth cases reviewed by a professional dentist before issuing a treatment. You then wait for approval of your case before getting home aligners.
Getting Your Customized Aligners
Once you've been approved, you will be allowed to review the treatment plan with an orthodontist to have a deeper understanding of the home teeth straightening process. With your approval, a set number of clear trays are created to realign your teeth. Then the home aligners are sent to your home. 
You should start wearing them according to the treatment instructions. Most brands would advise wearing your aligners for a minimum of 22 hours a day and take them out when eating or drinking. The treatment is usually within six months for your teeth to get straightened.
Advantages Of At-Home Teeth Straightening
Although at-home teeth straightening is still relatively new in the dental industry, its benefits purposes can't be undermined when used in appropriate situations. For instance, some patients suffer from dental anxiety, while at-home dental treatment can mitigate the problem.  Some of the advantages of straightening your teeth at home are:
With at-home teeth straighteners, you enjoy the convenience of getting your teeth straightened in the comfort of your home. Series of at-home straightening kits will be periodically mailed to patients allowing them to skip several visits to their dentist's office. This means you don't have to compromise your usual schedule for visiting an orthodontist.
It's a faster means of getting your teeth straightened. Traditional braces take up to one or two years to give you the desired result, but within six months or at most, one year, an at-home straightening treatment should get your teeth aligned correctly. It's simply a quicker method for fixing misaligned teeth.
Taking trips to the dentist's office and paying for the services will add more to your expenses. At-home teeth straightening treatment is a low-cost alternative for physical and traditional dental treatment. It's considerably cheaper when compared to conventional treatments like braces and Invisalign.
You will see an improvement in your dental health once your teeth get straightened. This is because straightened teeth are easier to brush and floss. Having straight teeth enables you to reach all your teeth' surface to remove food parties and plaques.
The Drawbacks To Home Teeth Treatment
As with all choices, it's essential to review the shortcomings of at-home teeth treatment to help you determine if it's the proper treatment for you.
Can only Provide Treatment For Limited Dental Issues
Home teeth treatment can't be recommended for the treatment of all dental issues. It's not suitable for cases of serious misalignment, severe bites, and tooth decay. If you have any of these, you will need a more comprehensive treatment plan from an orthodontist.
There Is a Potential of Getting Less Desirable Results
While many companies may provide you with home teeth aligners, they will not be there to make sure it fits the teeth correctly, which is vital for getting the desired results. Inserting your teeth aligners incorrectly may lead to less desirable results at the end of the treatment.
The lack of continued clinical assessment may compromise home teeth treatment. Without any supervision, adjustment during the treatment period may not be available, which can cause severe damage to the teeth, gums, and bone structure of the teeth.
Conclusion
Home teeth straightening treatment is a convenient solution for solving most teeth misalignment and bites by yourself, except in severe cases. While at it, ensure you are communicating your treatment journey to your at-home teeth treatment provider to avoid any potential teeth impairment result. Using home teeth aligners is far beyond a procedure for straightening misaligned teeth only. It's one of the ways of maintaining a healthy lifestyle for your teeth.