Last Updated on March 8, 2022
There are various reasons why you should play games like Solitaire because they can not only kill off excess boredom but it is one of the few single-player games that can keep you entertained and kill off time when you have got nothing else to do. Whether you are getting bored or stressed, the next time you start playing Solitaire, you should know the following benefits of playing solitaire on a regular basis:

1. Soothes Your Mind
Our minds are like a big supercomputer that needs to function properly. Every day we are exposed to all sorts of sensory, visual, auditory, and other kinds of information that our brains need to store. Fortunately, Solitaire is a game that allows our minds to relax and enter a light meditative state. There are all sorts of video games, some make you really stressed out and can have an impact on your mind but Solitaire isn't like those games.
It doesn't require a high level of attention, nor does it put a burden on your mind. It allows your mind to enter into a light meditative state that can help you relax and soothe your mind. So, the next time you find yourself stressed out, play a game solitaire to relax.
2. Perfect Way To Spend Some Time Alone
Solitaire is a good way by which you can spend some time alone and try to disconnect from the world and all the associated problems. Most people like to spend some time alone as it gives them a soothing relief. Solitaire is a game that is designed for solo players who can spend some time alone by playing this game and giving themselves a mental recharge. When you are playing Solitaire, then most of the time you would be alone, and playing this game would make your mind feel good.
3. A Source Of Entertainment
Many might disagree about the fun element that solitaire offers to its players but those who are familiar with the game have been playing it for quite a while would know that it is a very fun game and when you really find yourself down and unmotivated then Solitaire can lighten up your, a bit.
Solitaire also has more than 540 variants available including the hard and fun ones like Klondike Solitaire, Freecell Solitaire, Golf Solitaire, etc that are a bit harder than the original Solitaire and more fun to play.
4. Improves Your Memory
Solitaire also has a positive impact on your memory, kinda. Although you don't need any sort of cognitive skills to be able to play and finish a game of Solitaire, it enhances your memory in a way that you don't notice.
The main objective of the game is to complete the Tableau and to complete a Tableau, you will need to remember which card to place on which one, some games require matching suits, others require matching alternating suits. The more you memorize these things, the better your memory will get.
5. Teaches Your To Be Patient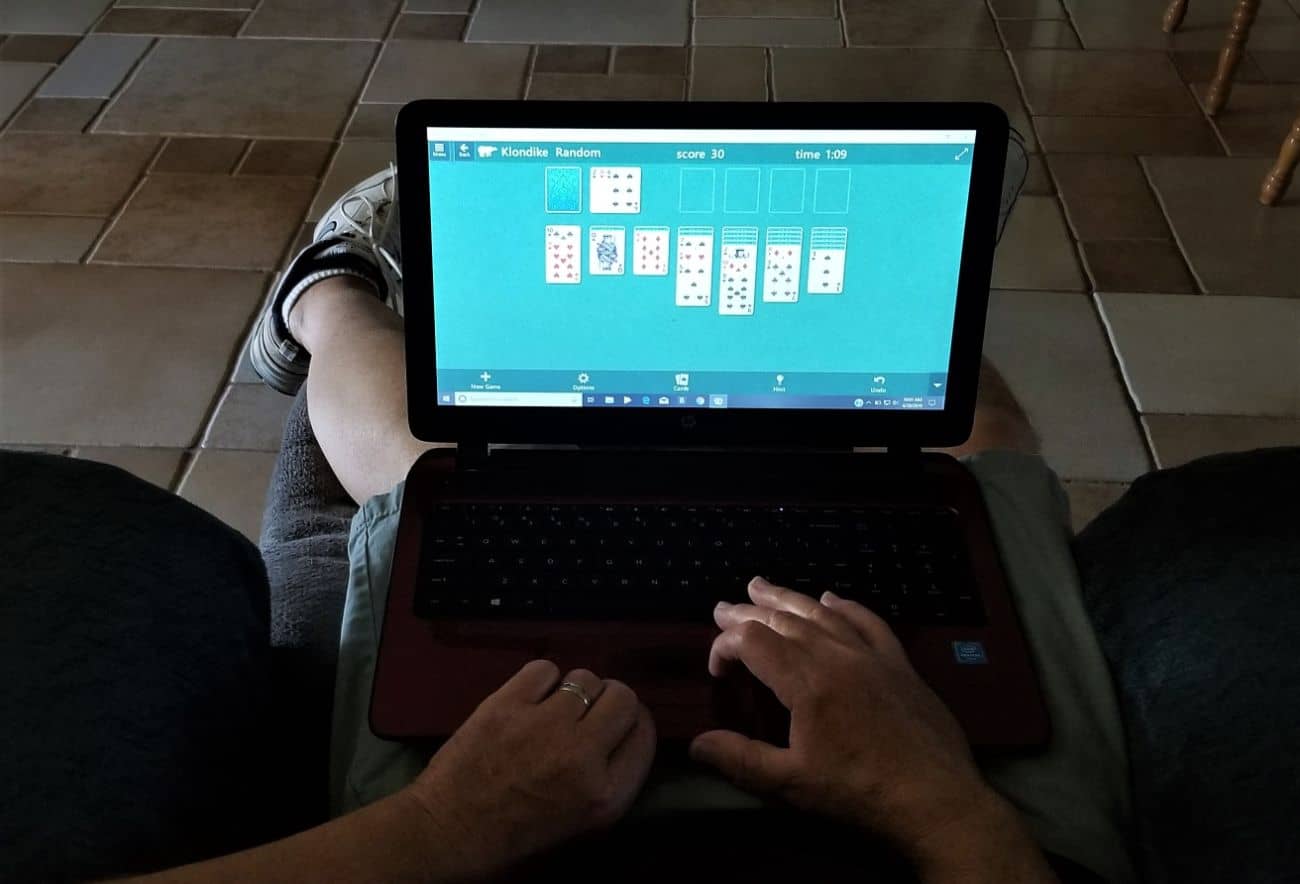 You might have seen amateurs and newbies playing Solitaire without any motive and moving cards here and there without any planning. To be able to play Solitaire, you need to have patience and patience is something that the future generation lacks. 
While playing Solitaire, you need to hold some cards for a specific time and move them only when the time is right. As you learn more and more about patience and your chances of finishing a game and winning it also increase. By playing solitaire, you learn how to resist the temptation of acting right away and take your time to make your moves.
6. Promotes Self-Competition
Solitaire can also encourage you to compete against yourself. Because Solitaire is a single-player game, you can only play this as a solo player but the way you can compete against yourself is by measuring the time that you take to complete a game and try to beat that time in the next turn to become better at the game.
For example, if it took you 10 minutes to complete a game of Solitaire the last time then you will try to improve on that and complete that in less than 10 minutes so that you can get better than your previous self.