Last Updated on March 8, 2022
Coffee machines bring a lot of convenience into our lives. There is no need to grind beans, boil water, and brew coffee anymore. Having a coffee machine, you need to select a drink and hit a button. Furthermore, modern-day coffee makers are equipped with extra smart features that bring more convenience.

Everyone who likes coffee is dreaming or already has one in their kitchens. In case you're one of those who are about to purchase a device that will prepare barista-level beverages automatically, this post is for you.
Coffee One-Touch CoffeeHouse
This one is a top-tier beverage maker that will prepare great drinks lightning-fast for you. It is a perfect choice for those who don't like to hassle with manuals and complicated menus. The one-button interface foresees the opportunity to get a mug of hot java drink or a shot of espresso upon a tap.
The device is perfect for preparing espresso shots. However, it also can create latte and cappuccino. The amount of drink made can be easily controlled via the buttons. If you need a large mug of coffee, you merely need to double-tap the button.
The machine doesn't have an inbuilt grinder. Therefore, you will need to grind beans separately. The 19-bar pump provides the best pressure for brewing tasty drinks. The machine also has a removable tank with an automatic milk frother. It produces frothy foam in a few seconds. Also, the device can clean itself upon clicking on a dedicated button.
In case you're looking for the best coffee makers under 200 dollars only, this device has a cheaper version. It has a smaller tank so that you will be required to re-fill it more often.
Smarter Coffee Machine
It is a very stylish and smart coffee-producing machine. It comes in three different colors that are black, white, and red. This hassle-free maker is perfect for tech lovers. It doesn't bring the opportunity to choose different drinks and cannot froth milk automatically. However, it's a great solution for black coffee lovers who are always short on time.
The machine's interface isn't rich and comprises only a small screen with four buttons. Using them, a user can choose the number of cups that should be brewed, adjust strengths, and start brewing.
However, this coffee-making machine has a mobile application to manage the device remotely. With the mobile app's help, you can control the device, schedule brewing, and sync it with your alarm to get fresh and hot beverages done right when you wake up. It will also notify you if you have to fill the water tank or add more beans, thanks to a large number of sensors.
Jura S8
If you're not a barista but want to drink tasty beverages every morning, this machine is the fittest pick. It is perfect for those who don't know the difference between latte and cappuccino.
This device is an entire coffee house in a box. By using it, you can order a drink and get it done simultaneously. Moreover, there is no need to wait in line. There are 15 different specialties to choose from.
Even if you're a fan of Moka pot coffee, the tool will impress you. Its functionality allows users to configure drinks and save settings. If you want this maker to prepare your favorite coffee, don't forget to take the best coffee beans for Moka pot brewing. Also, you can fill a cup with hot water or milk foam only.
The device has a large touchscreen display that foresees the opportunity to choose a drink in one tap. The only thing you should do is to fill water and milk tanks and add beans. It will grind them twice faster than other machines thanks to a new system.
After all, it has a very stylish design that will perk up your kitchen. However, this device has one disadvantage, which is a high price. Nevertheless, if you're ready to pay a few thousand dollars for a unique coffee shop in your kitchen, you won't get disappointed.
Bonus: Unique Coffee Maker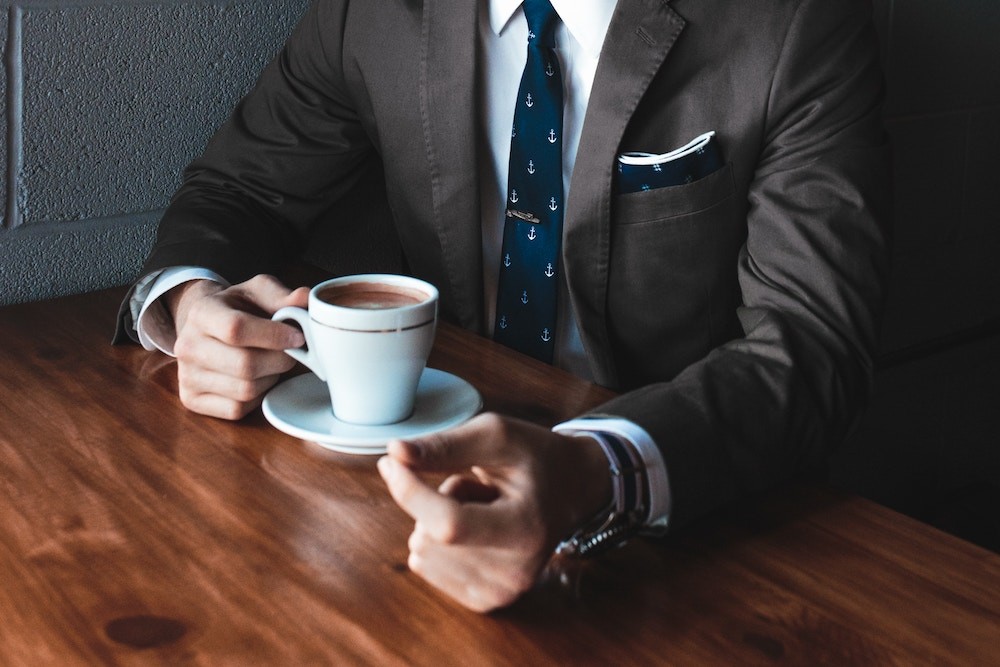 Keurig K-Cafe is a unique and modern-looking coffee-making machine that will surely perk up your kitchen. It doesn't grind coffee beans at all. Rather, it uses special k-cup pods for brewing drinks. If you want to get a new mug of coffee done, you need to open the tray and load a new pod. After this, hit a button on the top of the device and wait less than one minute.
The buttons allow you to choose among latte, cappuccino, or dark coffee. Also, you can pick the intensity of your drink and choose a corresponding volume. This affordable maker also can foam milk in a special frother. It can be easily detached and cleaned into a dishwasher.