If you're employed, the chances are that you spend a great deal of your waking hours with your coworkers. So, your colleague is pretty much part of your inner social circles.
Some coworkers are actually closer to us than our dearest relatives and friends. So close that we don't mind confiding in them our deepest aspirations or darkest secrets.
Other colleagues can be so loyal and dependable that they would readily cover for us in the event we call in sick following a night of getting wasted (pun intended). Not to mention those who constantly challenge us to excel ourselves within the professional space.
Therefore, it's only fair that we appreciate our coworkers at the slightest opportunity we can find. And one way to do that is by helping them mark their birthdays in style.
But finding the right messages to write on your coworkers birthday is not always a walk in the park. And that's especially true if you don't have a way with words.
There's no need to fret though. We've prepared a collection of cool, unique, and funny birthday wishes to dedicate to your colleague each time they turn a year older.
70 Birthday Wishes for Coworker
1. After so many years of working together, you know that I appreciate you very much and I wish you much health and happiness in your birthday.
2. Age is not determined by our physical years but by the disposition of our souls, and in that regard, you are the youngest person that I know. Happy birthday colleague.
3. As the earth revolves around the sun, may angels also revolve around your life and light the path of your steps for years to come. Have a blissful birthday, dearest colleague.
4. As the sun rises to bless the earth daily with its light, may the light of God also shine on your life and embrace you every single day of it. Happy Birthday.
5. Because of you, my workplace feels like an enjoyable place. You have that rare quality to charm up a place that not many people have. Happy birthday to you!
6. Birthday congratulations to our absolutely terrific colleague. Wishing you and your family the most abundant blessings. Be always happy.
7. Dear colleague, your hard work, determination and enthusiasm is a great source of inspiration to every one of us. Wishing you a wonderful day and prosperous life.
8. Every company has its milestones, and perhaps your retirement will be the first for this one. Many happy returns! Happy Birthday!
9. Every day, time just flies at work. That's because of you. You strike the perfect balance between professionalism and fun! Happy birthday to my favorite coworker.
10. Faith, union and patience are the secrets of progress. I wish you to remain firm on these golden principles throughout your life. Happy Birthday.
11. For making the work hours easier, for always having your hand extended when you need it, for having such patience and for being such a good person. HAPPY BIRTHDAY and THANK YOU for being such a GOOD COMPANION.
12. Happy Birthday to a great colleague! Sending you special wishes so that you are sure to have the most fantastic day.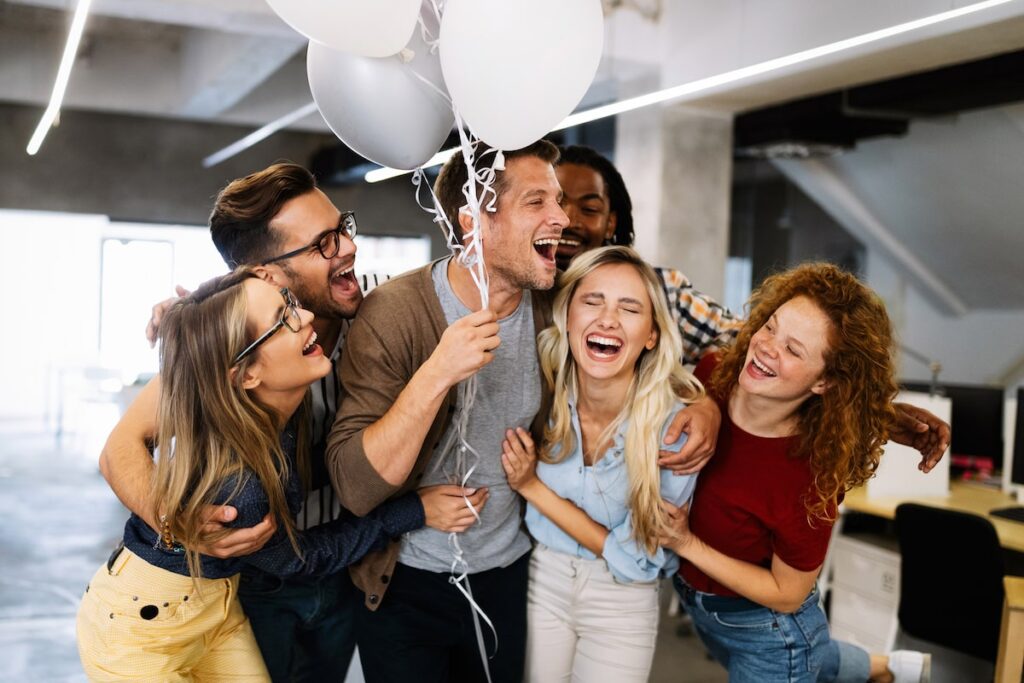 13. Happy Birthday to my amazing co-worker! The meetings, the deadlines and the conference calls can wait. Today is all about celebrating someone very special, who makes coming to work so much fun
14. Happy Birthday to my wonderful co-worker! Wishing you all the success and happiness in the world!
15. Happy birthday to one of the most talented colleague of mine. You are truly beautiful both inside and out. Your kindness amazes people. Hope you enjoy your birthday and best wishes to you.
16. Happy Birthday to our colleague! Wishing you a great and exciting day, along with a very prosperous and memorable year!
17. Happy birthday to you! We still don't know how old you are. Only you, God, and Human resources know your real age.
18. Happy Birthday! Balloons, cake, lots of fun and laughter. That's the only way to celebrate a co-worker as awesome as you! Enjoy your special day.
19. Happy birthday! May every moment of your outstanding life be accompanied by great blessings from above.
20. Happy Birthday! We are so happy to have you as our colleague. Wishing you a terrific day and successful year!
21. Happy Birthday! We wish you another year of great opportunities, achievements, and personal growth!
22. Happy Birthday. A colleague as awesome as you deserves to have the best birthday celebration ever. Enjoy it and have fun!
23. Happy Birthday. Cheers to an awesome co-worker who knows how to get the job done while also having lots of fun!
24. Happy Birthday. Here's to a cool co-worker who means business when it comes to celebrating. Time to kick up your heels and have some fun!
25. Happy Birthday. I am so fortunate to have a co-worker and friend as wonderful as you. I hope all your wishes come true today and in the year ahead!
26. Happy Birthday. Things can get a little serious around here so don't forget to attend the meeting later for instructions on how to have fun. Thanks for being such a great colleague. We appreciate you!
27. Happy Birthday. You're not just our co-worker, you're also a great friend. Here's hoping this year's celebration is the sweetest one ever!
28. Hey Colleague! It's your special day, which means it's time to stop sleeping on the job and start celebrating!
29. I hope you spend today surrounded by your loved ones. We are not family, but we feel like one. We love you very much and wish you all the best. A big hug, friend. Your work friends.
30. I know that I'm the greatest colleague to have in the world, but you're also the greatest person to be colleagues with on lunch breaks. Happy Birthday!
31. I wish a life full of adventures and heartwarming moments for the best colleague of all times. Happy Birthday.
32. I wish you the most joyous birthday in the history of celebrations because you are one of the most wonderful persons I've ever worked with. May the gift of true happiness be yours forever.
33. I would take the privilege to tell you that you are a perfect co-worker and a friend. Hope your birthday is as wonderful as you are.
34. If you were expecting a big bonus and a promotion for your birthday, you're going to be disappointed because all you're getting is a big cake and this card. Happy birthday mate!
35. In the corporate world where competition is cut-throat, helpful and supportive colleagues like you are more important than college degrees. Happy birthday to my man Friday.
36. It is a pleasure to WORK day by day with a person as good and generous as you. I want to thank you for your birthday for being like that and wish you health, love, and happiness.
37. Life is beautiful if you live it with optimism and joy. I wish you have a happy birthday.
38. May your dreams reflect the wildest ambitions of your heart and may reality reflect your dreams. Happy birthday, dear.
39. My birthday wish for you is that you wake up with the same zest for life every morning as you did when you were but a child, unaware of the anxieties of the world. Happy birthday.
40. On your birthday, I just want to let you know it's a great pleasure working with a truly inspirational figure like you. Thanks for all the incredible support you give me. Happy Birthday to You.
41. People like you are rare to come by, and I'm so glad that you're in my life. I'd love to see you have a great birthday that is filled with happiness, joy, and love! Happy birthday to you!
42. Sharing an office with such an ambitious partner is a great experience! I wish you a wonderful birthday!
43. Thank you for your leadership and advocacy in the workplace. We are thinking of you on this important day and wishing you very happy birthday.
44. The day you were born was like the discovery of raw gold, that with each passing year becomes more refined and precious. Thank you for being such an amazing colleague and inspiration of mine. Happy birthday.
45. The office comes alive when you step in and with you in my team I know I will always win. Happy birthday to the best female colleague in the world!
46. The real meaning of teamwork is not in management textbooks but in the teachings of mentors and colleagues like you. Happy birthday and thanks for being my teacher.
47. The recipe for a healthy work-life is incomplete without a secret ingredient which is caring colleagues like you. Happy birthday to the person who makes my recipe complete.
48. The warmest birthday greetings to my dear coworker. My work days are more lively and fun with you. Thank you for your cheerfulness. Wishing you only the best in everything that you do.
49. They say birthdays are a reminder that you get older every year, but your vitality always says otherwise. We are happy to have you as a coworker. Congratulations.
50. This job has tons of benefits and being on a team with you is one of the best ones. Have a great Birthday and a great year ahead.
51. To A Special Colleague! This day is all about you so make it a good one, and make sure to save me some cake!
52. To my favorite coworker, I wish that your birthday will bring to your life all the love and happiness you deserve.
53. To my wonderful co-worker, Happy Birthday. From coffee breaks to inside jokes, we've shared so many great times together. Wishing you an amazing day & year ahead!
54. Today is a perfect occasion to say that I truly like sharing my work days with you, my colleague. Your presence somehow makes all the environment more cheerful and comfortable. The greatest wishes on your birthday.
55. Today is your day. So, don't hesitate to enjoy every moment of it. Make this birthday unforgettable and make this day amazing just like you. It makes me happy and comfortable working with you.
56. Today, we celebrate the life of one of the most extraordinary people in this company. I'm so blessed to share an office with you.
57. What a beautiful experience having you as a colleague is. Happy birthday.
58. When I started working here, I thought was overpaid and under-qualified. Meeting you made me stop doubting about myself, and I thank you for that! Happy Birthday.
59. Where human beings may fail to show appreciation, life itself loves you. Happy birthday.
60. Wishing the sweetest person at the workplace the sweetest birthday celebration ever.
61. Wishing you strength and persistence in reaching all your greatest goals, my colleague. Be happy and have a great celebration.
62. Working in the same office with you an amazing person like you has been like riding a carousel made of candy and cake. Happy birthday!
63. You are too great to expect to receive a birthday wish from every life you have touched, but as for me, know that you have a true admirer that will always love and celebrate your life. Happy birthday.
64. You have every quality to be praised for. You are honest, dedicated, focused, friendly & hard-working. I am proud to be your co-worker. Happy birthday!
65. You make this place tolerable — and that's not easy! Happy Birthday! (Let's grab lunch/drinks soon!)
66. You're a real professional and a great friend, too. You deserve to be happy on your special day. Happy birthday and hope all your wishes come true.
67. You're one of the best colleagues I've ever worked with. You help me when I need help and cover for me when I go to the bathroom. Happy birthday!
68. You're such a fabulous co-worker that they could pay me peanuts and I would still want to work with you.
69. Your birthday is a promise that life has more to offer you, more plans to make, more goals to reach and more dreams to see come true. It's a pleasure to wish you a happy birthday.
70. Your life is a precious gift to this world. Hope you never forget that. Happy birthday.
Final Word
When looking for suitable messages to write on your colleague's birthday card, the conventional wisdom is to opt for wishes that strike a balance between professionalism and fun. You want your coworkers to know how much you value and treasure them while also challenging them to aspire for higher professional accomplishments. We hope you could find a perfect birthday wish from this collection to dedicate to your colleague the next time they turn a year older.