Last Updated on January 27, 2021
Today, we happily announce that Boosty Labs has become the largest blockchain development outsourcing company in Europe, collaborating with more than 6 companies listed on CoinMarketCaps's top 100 firms by crypto-market cap.
Cryptocurrency, Smart-Contracts, and Blockchain app development require great responsibility and working control due to their high-cost exposure. That's why we recline on authoritative and efficient internal processes, utilizing a sophisticated approach to quality control. The leading projects entrust our team with outsourced blockchain app development.
As of today, Boosty Labs has successfully fielded services to companies like Affinidi Group, Near Protocol, NEM, Storj Labs, Elixxir, Bloom Protocol, and others.  
Experienced Developers for Startups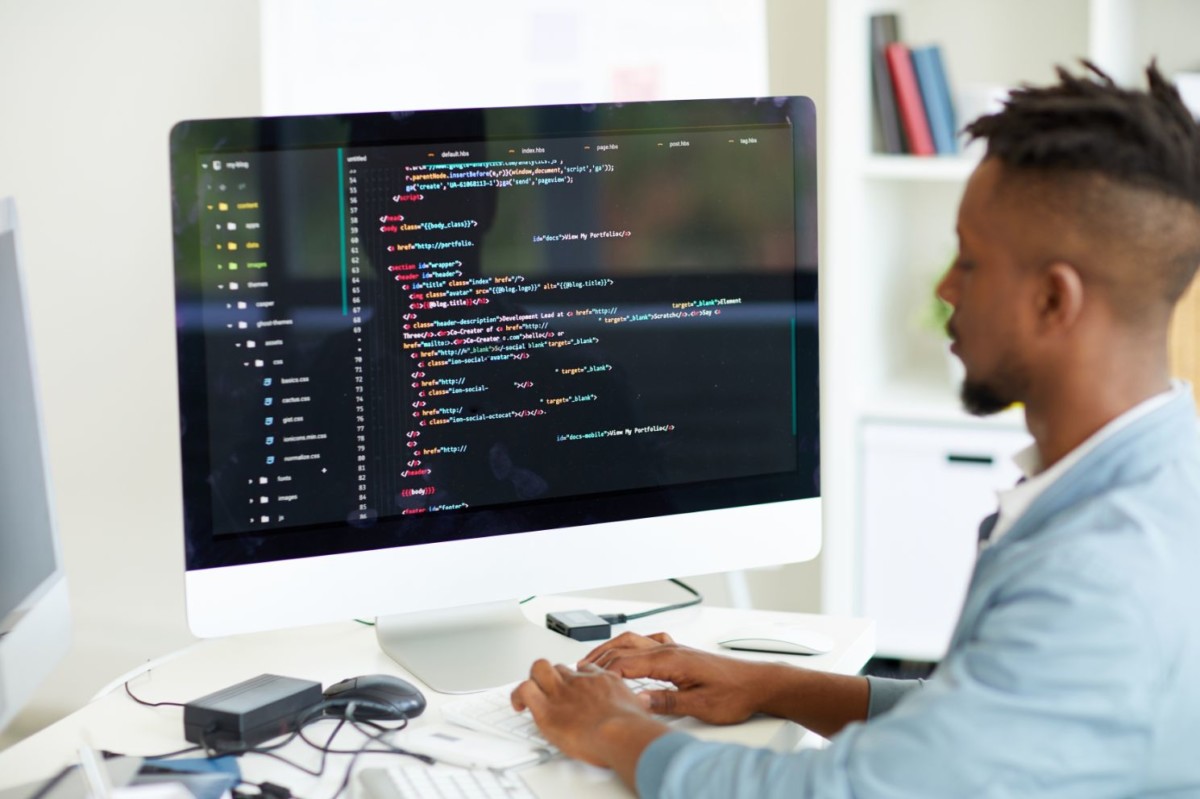 Our team consists of experienced developers, design engineers, and cybersecurity experts proficient in the principal frameworks and languages such as Solidity, React.JS, Rust, TypeScript, Go, NodeJS, C++, C, VueJS, JavaScript, and others.  
Our development team has a full-stack portfolio, executing smart-contract development, DevOps, QA, design, back-end, and front-end development.
We provide DevOps services to support any service and software product's life cycle following all authorized international standards for the maintenance and development of program products. Our outsourcing DevOps is designed for projects and businesses of any size, whether they are new startups or old businesses.  
Each company understands the need for continuous delivery of updates and new features for their program product. This process should facilitate security and compliance with legal and regulatory requirements. Our outsourcing DevOps team achieves this by leveraging the best DevOps services and methodologies, innovative design, cloud platform capabilities,, development, implementation, and management of cost-effective cloud infrastructure, along with smooth integration and workflow automation.
We help to optimize development time and efficiency, make changes to the product to be less resource-intensive, and increase its fault tolerance. Using the DevOps approach, we leverage completed products or get involved in the development process.
Computer-aided software testing is essential for those apps that have very dynamic development cycles and feature multiple interrelated work processes. The earlier testing is started, the sooner the product will be introduced into real-time operation. Consequently, we recommend outsourcing automation quality assurance (QA) at the earliest stages of development. A fresh look from a qualified and independent tester using fine-tuned methods allows detecting and eliminating software errors at the development stage, which improves system performance and functionality saves you from future financial expenses, and helps reach a viable product in less time.
We have a dedicated team. From the first day of cooperation, our testers become an organic part of your development team. We can satisfy all of your automation testing outsourcing needs. You will not be obliged to look for another contractual partner to complete complex tasks. We can help you identify app failures on all the devices your customers may be using. We've been working in the market for years and offer all kinds of tests: automation, load, usability, functionality, and security.
In the field of smart-contract development, we can help you with crowdfunding, MLM, ICO projects; creating a user interface (front-end) for interacting with the blockchain/smart contract; developing smart contracts for decentralized applications;  deploying a private blockchain and creating apps to interact with it; creating gaming and gambling platforms on Ethereum and blockchains; creating profitability charts and portfolio structures.
Boosty Labs offers its customers flexible cooperative patterns, including outstaffing, Team Extension Model,  and time-based models, as well as custom-designed and per-project partnerships.
Being crypto-friendly, we accept your projects' native cryptos as the payment methods for our services, which allows you to save more hard money on your bank accounts to drive other business targets.
Having built startups from the ground up, we understand how to help founders through their product evolution. Let us help you build a great development team, right from the onset.
About Boosty Labs
Five years ago, Viktor Ihnatiuk, who was 21 years old back then, acquired a peer-to-peer lending company. Later, the young fintech veteran built a product development outsourcing team of industry experts to tackle a number of projects including ones in cloud storage, fintech, and blockchain.
Attracted by our efficiency in creating products, several market-leading companies became our clients. Together we developed ground-breaking digital solutions addressing customers' needs and capable of improving their businesses.
Boosty Labs is an internationally recognized, prizewinning software engineering & design company. We offer both fixed-price full-cycle software development and dedicated teams committed solely to your business and fully integrated into your operational process.
Our teams create avant-garde products for SMB/Fast-growing startups within the Blockchain,  Fintech, and cloud areas. We deliver services such as Engineering Solutions, Product Management Consulting, Technical Consulting, and also Design Solutions.