They say that a picture is worth more than a thousand words. Sometimes, one picture isn't really enough to tell a whole story. Would that mean you'll need an album just to get it across?
A collage is a better idea if you want everyone to see the story in full with just one picture. Just in case you'd like to get started with making your collage projects, places like WallPics allow you to upload your photos and receive beautiful photo tiles that stick to your walls. A wonderful way to cherish your memories. 
Here are the best collage makers you can use for free.
1. Fotor Photo Editor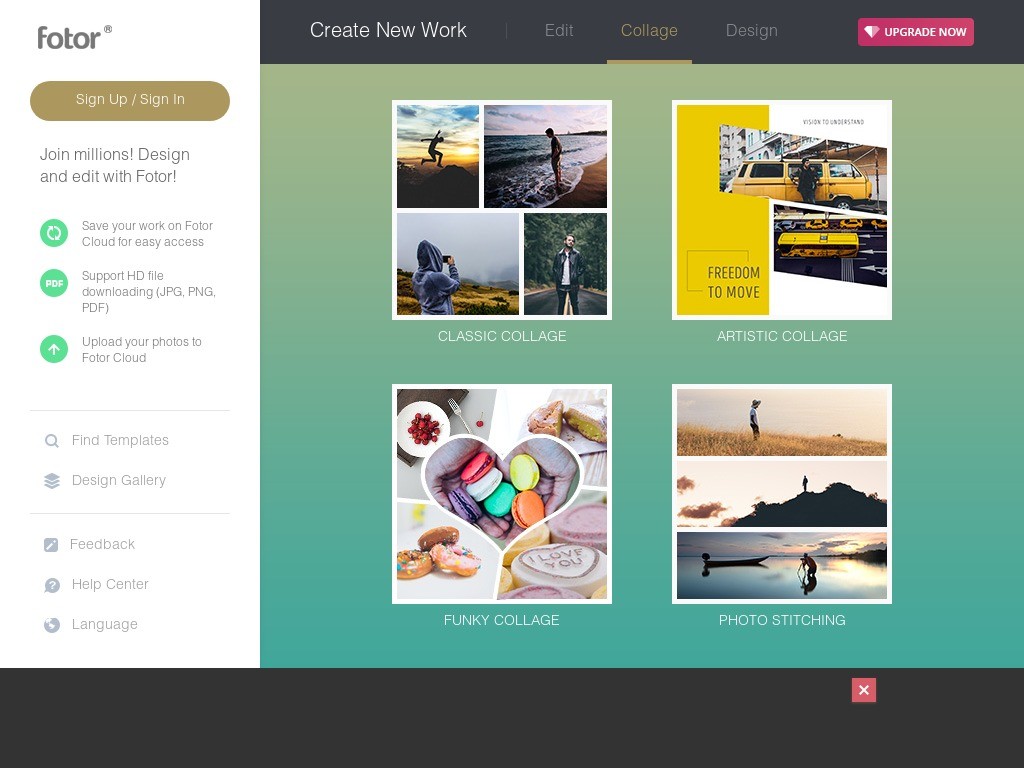 Quite feature-packed for free software, Fotor allows you to work on a collage for up to nine pictures arranged either vertically, horizontally or freestyle.  You'll be given 80 predefined styles to start your project/s with.
Aside from picture collage, this freeware also has photo editing options such as adjusting brightness, contrast, exposure, saturation and, vibrance.
Basic functions such as zooming, cropping, and other picture adjustments can also be done on Fotor. Accessing Fotor is done either through downloading the PC software or logging on to their website.
2. Photoscape
Photoscape does collages and adds a few more tricks by itself. Bigger images can be made by combining smaller pictures using the software's merge feature.
Accents in the form of balloons, frames, bubbles and other effects can be added to your pictures for further personalization. You can also make an animated slideshow of your pictures using its GIF tool.
Other handy features such as a photo splitter, RAW converter and color picker are included. You may consider donating to Photoscape's developers for any future enhancements. Photoscape is available for Windows, MAC and Linux
3. PicCollage
A photo editor that is available on desktop and mobile platforms. PicCollage takes photogrid and collage making with further customization through fonts and other accents.
Choose from an assortment of stickers, templates, backgrounds fonts and get that collage out. You can also make digital greeting cards or postcards using your stored photos to send to friends and family.
While the free version has more than enough selections to get you going, you can add more to your roster through in-app purchases. 
4. Collagerator
For those who are not into complicated software with too many functions, Collagerator is one of the better choices. It's simple: choose a template and adjust its size, add your pictures and arrange them in any way you want.
The lack of a photo editor means you'll have to make do with your pictures as-is, but Collagerator helps make mosaics and collages with less fuss.
5. Windows Live Photo Gallery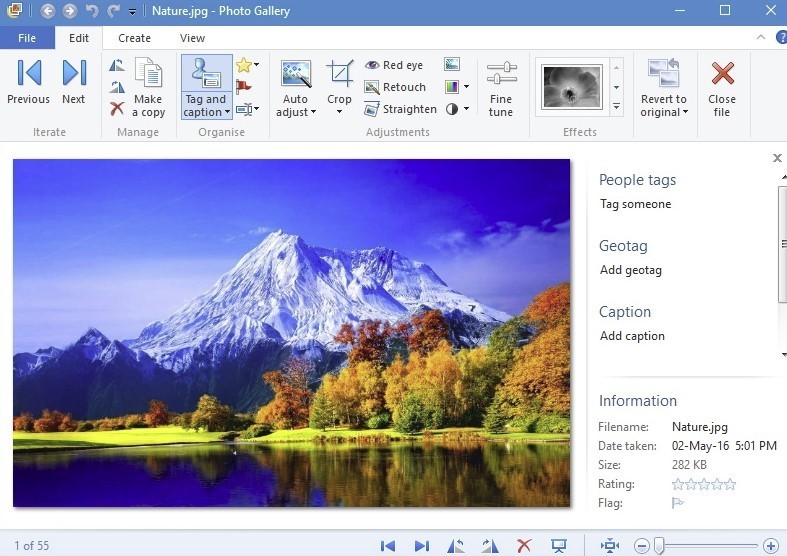 Not feeling secure with having to download software from anywhere? If you are running Windows on your PC, you won't still be left behind in making collages. Windows Live Photo Gallery is part of Microsoft Essential tools.
All you need is to open Photo Gallery, choose the images you'll use for your project, go to the Create tab and choose Panorama. Auto Collage is available when using seven or more pictures. You can then adjust colors and photo sizes.
While this is going to end up with a rather simple finished product, Windows Live Photo Gallery works if you need something fast and easy.
Download Windows Live Photo Gallery
6. Canva
You can start making collages with Canva in two ways: either by logging in using your Canva account through your PC browser, or installing the app on iOS and Android.
A sizable number of free templates can be used for a collage or grid project which can be further improved through a range of effects, filters, fonts, shapes and others. More features, effects and functions can be unlocked upon paying for premium membership.
7. Shape Collage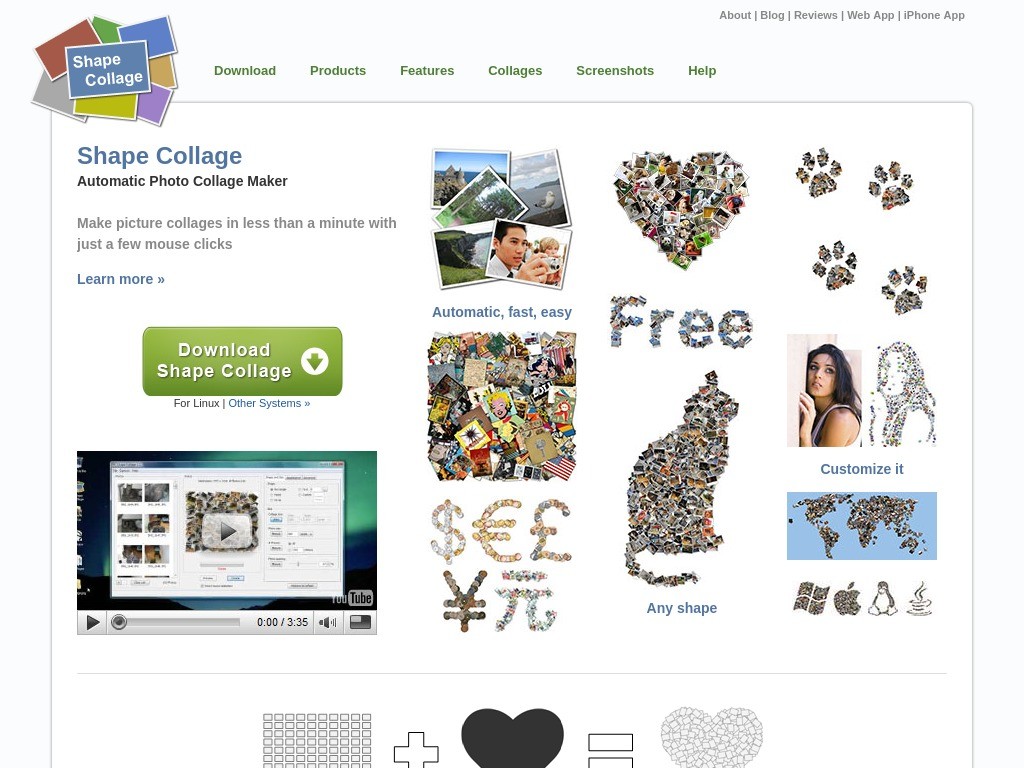 If you're the one not to be bothered with moving images and prefer a quick and clean photo collage, then Shape Collage can be your preferred software.
This follows the method of picking a template, followed by choosing the images and lastly, let the software get you the best possible collage.
Not to worry, there is still room for improving by adding/removing photos, adjusting the space between photos and changing their sizes and, changing the background or border of your work. Shape Collage is available completely free.
8. Google Photos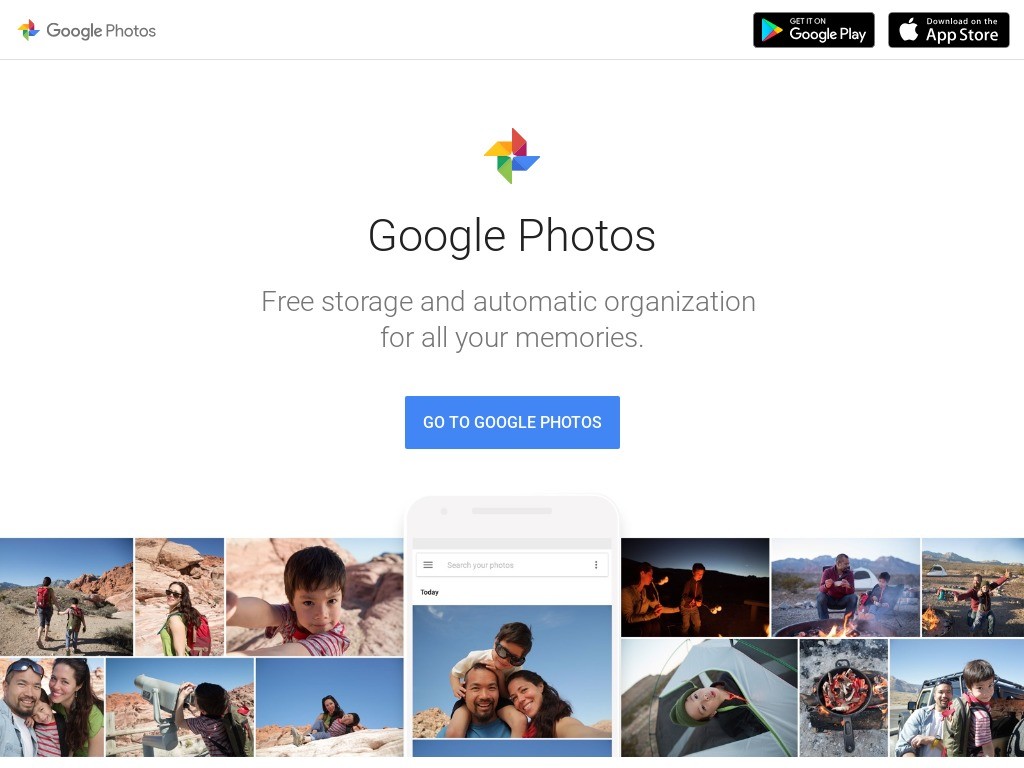 For those who prefer a clean look without the distracting effects and text littering a collage, Google Photos can get you there fast. There is no need to download anything for as long as you have your account and a bunch of images handy.
Start a new project, select your photos and wait for Google to make the output. Editing can go as far as changing the colors and orientation of the grid. It's a rather simple product, but you'll get a crisp, clean picture.
9. Pic Stitch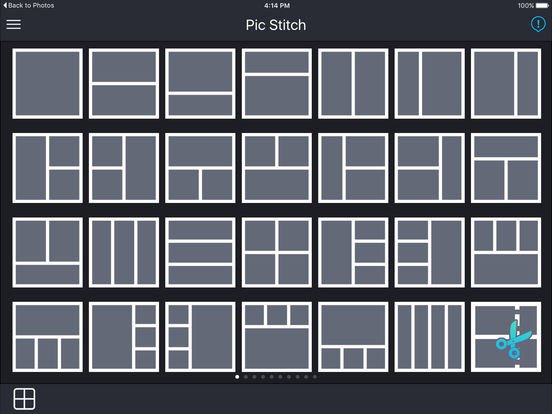 Pic Stitch is a combined photo editor and collage maker rolled into a mobile app. Make a collage by selecting an available template, add and adjust your photos and, personalize using special effects and fonts.
The app can also share your finished product across social media accounts you may have on your phone. While the app does release free templates or layouts at times, buying a template speeds up the process. 
10. PhotoMix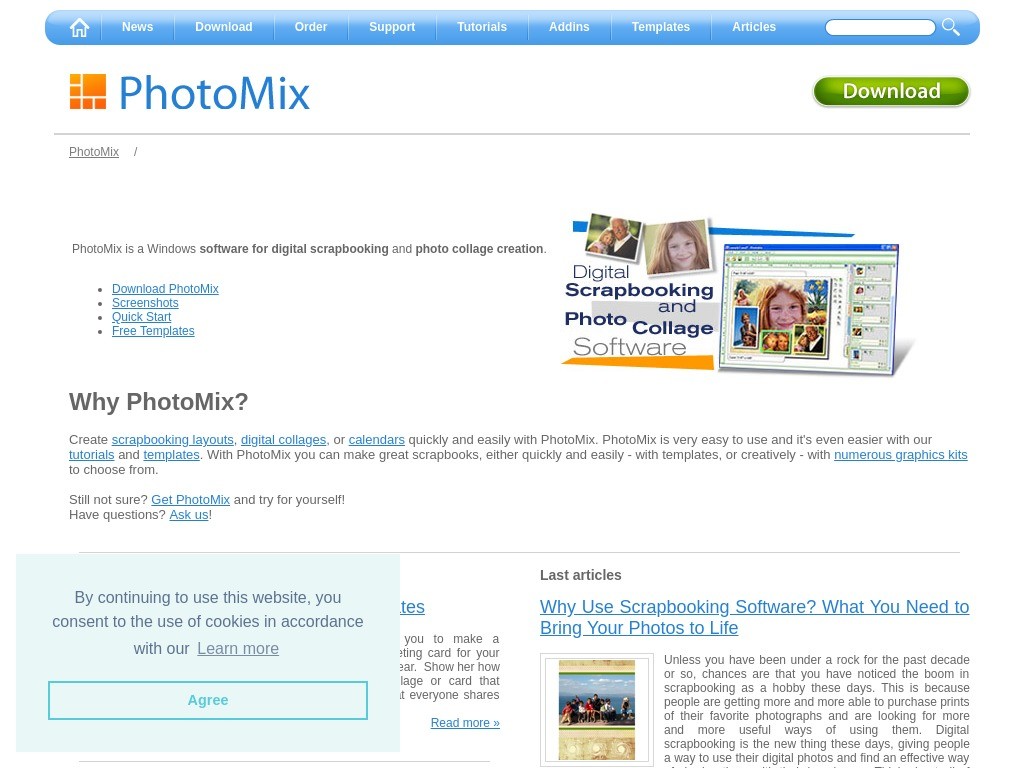 This has been a longstanding freeware in use since 2005. PhotoMix for Windows is made for digital scrapbooking, collages and calendars. This is designed for older versions of Windows, which makes its file size smaller compared to current photo editors and collage makers.
PhotoMix's selection of collage templates is rather small, so you need to download other templates from their website. This is a free, easy-to-use software that gets the job done.
11. Instasize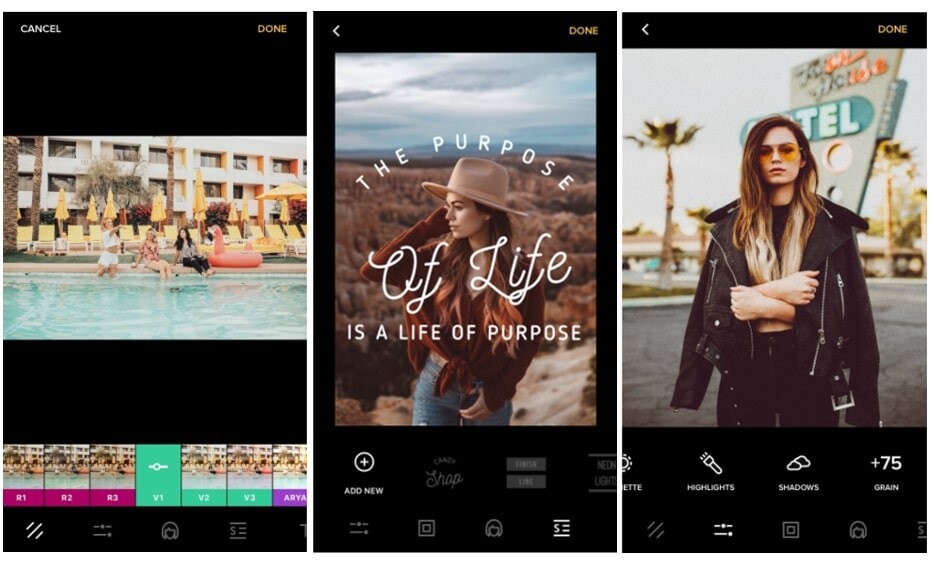 If there's one thing Instasize can do really well, it's making collages! Instasize allows you to group together up to 6 photos in 28 different collage layout styles. You can also choose to adjust the size of the border, add a color or a gradient, or even upload another photo to serve as your border. You can also blur the photo in the border for a visually stunning effect.
After you make your collage, you can also add text using 26 different fonts, all of which capture a different mood. So whether you're working on a portrait collage, a scrapbook or journal-type entry, or if you're simply putting different scenes together, you'll find Instasize to be a breeze to work with.
You can download Instasize on the Apple App Store or in the Google Play Store for free. To use all of its features and get access to regular toolkit updates, you can subscribe to Premium for only $4.99/month.