Last Updated on March 30, 2023
You're interested in music but don't have the time in your busy schedule to make room for attending lectures and everything else that goes along with serious studying? The answer is obvious – opt for an online music school! But how do you choose the right one?
Well, there are several main factors in play, so you don't want to make your decision too quickly. Take some time to inform yourself about the school you're interested in. After just a few minutes on a school's website, though, things should be pretty clear.
To help you make the right choice, here are a few tips you'll always want to keep in mind.
Accessibility
Since we're talking about online learning, accessibility is one of the most important features your online music school has to have. That doesn't just apply to the technical side of the website, however, because you should be able to contact your teachers when you need them and go over your old lessons whenever you so desire. In short, everything has to just a click away, with no restrictions whatsoever.
Strengths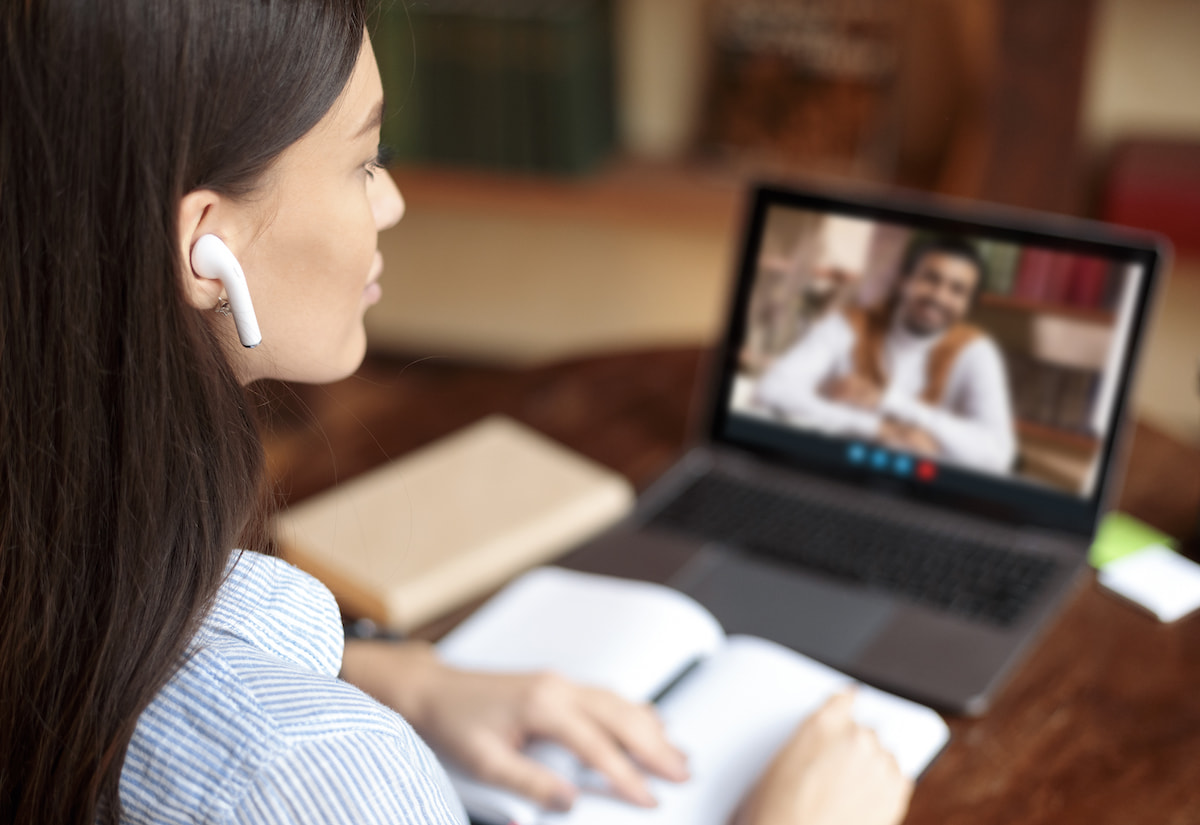 What do you want to be in the music world and is the school you're looking for able to prepare you for that well enough? That's something people often don't consider because they just think schools generally offer the same level of education. However, that is not true.
Are you most interested in the music business or are you aiming to become a bass guitar player? Examine the online music program you're interested in carefully before you make any sort of commitment and make sure the teachers you will have a respected in their field of work.
Inquire about trial lessons
You may want to check if it's possible to have a trial lesson with your prospective teacher. That way, you will be able to get a general idea of how things will work between you and what you can expect. It's a great way to acquire more information, especially if the lessons are free.
Check the alumni page
No, attending a music school online doesn't guarantee you that you will become a star the second you finish your education. But a glance at the alumni page can show you whether or not the school you're considering is successful in creating competent music professionals who are able to enter the music industry and make a name for themselves. If the school doesn't have an alumni page, that certainly isn't a good look for it.
Research
If you're in the market to attend an online music school, there are many things to look for. First of all, don't just go to one that looks good online, but rather take the time to do some research on different schools and their various offerings. One of the key things to consider is cost. Once you have narrowed your list down to a few online schools that seem promising, you need to compare them based on cost.
Tuition Cost
When looking for an online music school, you need to know how much it will cost to attend each school. Not all colleges are alike, with regard to costs, of course. However, you can typically expect to pay about the same amount of money no matter which place you decide to attend. Some colleges have more expensive tuition costs, and if you aren't looking to major in Music Technology or something similar, this could be a huge factor in deciding where to go.
Accreditation
The next thing to consider is accreditation. This is very important, and you should find out all of the details on the various online schools you come across. Accreditation is often a hard term to describe, and it really depends on the type of school you're attending. Some of the schools out there that have had trouble receiving accreditation are not accredited by any means. Make sure that any school you consider is accredited, so you can get the most benefits.
Type of classes
Another thing to look at is the type of classes offered at the various online music schools. It's important that your prospective classes seem interesting and of good value. For example, some of the best online music schools offer a fully-fledged music program – they offer classes that go from beginner's level to advanced music technology and everything in between. Others only offer part-time classes, and that's also a fine way to go.
Price
Price is also an important thing to consider when looking for an online music school. Some places offer their studentships for free, others require a small fee. Ultimately, you should try to get the most bang for your buck. Just make sure that the price you pay isn't so high that you're not getting the education you deserve, and that you're still getting a good education at the same quality and cost that you'd usually expect to pay at a normal university or college.
You can't make an informed decision on which online music school to choose if you don't do your homework first. This will help you narrow down your choices. Spend some time looking around online and find the reviews of each one. Read about the courses and the student feedback to see what other students have to say. There are even sites available where you can find forums discussing specific topics related to how to choose an online music school.
These are just a few things to consider when you are looking to choose an online music school. In most cases, it will come down to budget and your own personal preferences. Make sure that the school you choose is accredited and has been around for a while. This will ensure that you will be able to get your degree and will help you land the job you want after you graduate.
Bottom line
The bottom line is that you should make sure that the online school you choose will make your life as a prospective musician as easy as possible because the whole point of the courses being online is that they fit into your schedule better.
Reputable teachers and alumni of the school are also something to consider as they show how good the program you are about to enroll in actually is and how well it can prepare you for your new career.
Keep these principles in mind, and you will surely make the right choice.