Last Updated on April 2, 2023
Whether you're an overlander, an off-roader, a hiker, or just an outdoors enthusiast, one of the few things you can bring back from your adventures is pictures. The main focus is landscapes, but it's so much more challenging than that. The wildlife around and the weather conditions are constantly changing, making this far more challenging than setting up for that pretty, sunny field you drive past each day.
Adventure photography means capturing the experience that is being outdoors and getting an epic shot that makes people feel as if they're experiencing the opportunity with you.
If you're already into photography, then you'll likely have what you need to start adventure photography, and if you live somewhere, that's popular with outdoor enthusiasts you won't even need to go far to begin learning. While being comfortable with photography is a good start, it also doesn't hurt to take adventure photography lessons or to look at an adventure photography tutorial. A camera or smartphone that can take pictures is a must, but if you're going to get serious, you'll want a good quality DSLR or mirrorless that can perform well in dynamic lighting situations.
Adventure Photography Lessons
As a challenging field to get into, adventure photography tutorials are invaluable, especially if they're hands-on classes. There are many different companies offering adventure photography workshops, so you'll want to figure out your budget and what you want to learn most before deciding. These companies provide the most popular and well-rounded choice:
Kauai Adventure Photography Workshops
Southern China Photo Workshop Adventures
Photography at The Summit
National Geographic's Kenya Private Expedition
AdventureX
But what if you want to go it alone? There's plenty of adventure photography tutorials online, and even blog's like this one can get you started. Here are five adventure photography lessons that I think are invaluable in getting you started.
This adventure photography tutorial is a must for any aspiring adventure photographer.
Lesson 1: Put Yourself in the Frame
There are many beautiful landscapes and views, but there's only one of you. By including yourself in the shot, you consistently make your pictures unique, and you also make it seem real that you're documenting your adventures. Asides from the traditional selfie, taking advantage of a tripod and timer will allow you to compose yourself admiring the view.
It's also an excellent idea to burst-shoot ten photos in a row to give you a chance to adjust if needed or if you're not in place on time.
Part of putting yourself in the frame is also learning to frame your subject. Picking where your question (you) is in the picture helps give it focus and helps give the viewer something to focus on, even if the item is only a small part of the image as a whole. Equally, picking the space that isn't filled with "important" parts of the image stops it being cluttered and helps your subject stand out.
People especially will stand out against empty space.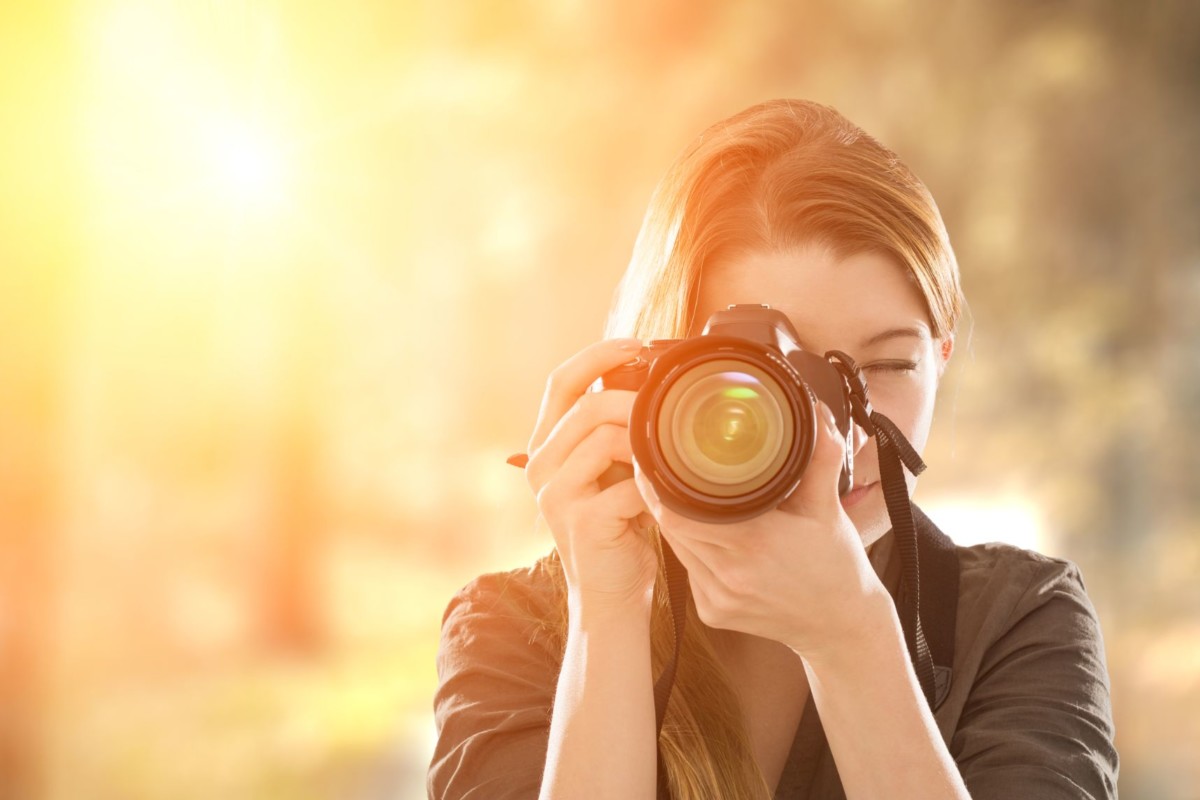 Lesson 2: Perspective
Part of what makes the world, so fun to explore is that it is vast, and we end up feeling quite small in comparison. We see only the little bit of the world we're in, and most of us never look beyond what is in front. If someone asked you what the light fitting looked like would you know? Or on the floor?
Changing perspective, so you're looking from above, below, besides, or only at a different angle than front and center can give your images depth and a more exciting feel to them.
If you're trying to fit a vast landscape in or making a person's activity more critical, then the background than a low perspective adds depth and helps to show this. Using a higher view showcases the experience and is ideal for a vast landscape. If you're putting yourself in the frame, making yourself seem small at a distance can emphasize the space and will also allow you to capture more of the scenery.
Lesson 3: Scale
Just like perspective, the scale can be used to emphasize how vast the outdoors is or how tiny we are in comparison. In adventure, photography scale helps your audience experience your surroundings as you see them. Since the most common way to show range is by using an ordinary object, it might be challenging to find something that works for the outdoors while still being aesthetic.
As a person, you're the ideal fit! Using yourself is perfect if you feel the magnitude of nature.
Lesson 4: The Power of Silhouettes
One of the most straightforward techniques that external flash adventure photography tutorials often gloss over is the silhouette. Any backlit subject can be a silhouette, and they're instrumental. There's also an adventure photography special effect where you use a cave/branch/tree or another obstacle as a silhouette to block out part of the frame, so the subject is more intense.
It can also be an ideal way of salvaging a bad lighting situation. The silhouette helps to add focus and make it more dramatic by simplifying the negative space.
Lesson 5: Envy
The whole purpose of adventure photography is to make people want to be there. They should be jealous of the things you're doing or seeing. Many adventure photography tutorials miss this as it's not a technique but the entire purpose of adventure photography.
Your audience wants to be living your life, and if your images can achieve that, then you've mastered it.
Conclusion
Anyone can take adventure photos. Adventure photography is more than just documenting what you see when you're out in the world; it's about making your audience jealous of your adventures and about making them envy you for being there while still being able to put themselves in your picture. Here are a few simple tips beyond these five adventure photography tutorial lessons to help you get started:Choose "photogenic" adventures
Do your pre-trip research
Pack light
Always be prepared to shoot
Mind your composition
Explore different perspectives
Capture Emotion
Create a sense of scale
Inspire envy and encourage wanderlust
Enhance your adventure shots
That last one is special because many photographers slap an Instagram filter on their images and call them "Edited." Proper editing is much more than this, and it's what will make your pictures go from good to WOW.
Smart Photo Editors has experience dealing with adventure photography images and all others. They can tweak your images to make them more without you spending hours doing it yourself. If you'd rather be out on the adventure, then editing in front of a computer isn't for you.
By working with smart photo editors, your images can be retouched (no matter how many there are) quickly which can be especially advantageous if you're planning to go pro with adventure photography and get sponsored. Let the Smart Photo Editors spend time behind the computer while you adventure, and your images impress Adventure Photography Lessons Learned from My Personal Experiences