Last Updated on March 30, 2023
Planning a road trip for your next vacation? I reckon it will be one of the best decisions of your life. A road trip can be an excellent way to explore destinations at your own pace and gives you ample quality time with your loved ones.
As reported by the American Automobile Association, 53% of the traveling families are expected to go on a road trip this year. Thus, it can be assumed that taking the road for vacations is not a thing of the past. People love to drive instead of flying.
Are you visiting Baltimore by party bus? It can't be denied that there are numerous reasons to feel anxious when you are about to hit the road for a long road trip. "What if something bad happens while driving?" "What if someone falls sick during the travel?" And the worst fear, "what if we get lost?"
All these worries keep lurking in the back of our minds. Such negative thoughts make us apprehensive about our travel plan.
Throwing light on the issues causing travel anxiety, I will share some tried and tested ways to keep you calm on your road adventure. Here is what you can do to ensure a safe, stress-free, and a fun road trip with your family:
KEEP YOUR CAR IN A FLAWLESS CONDITION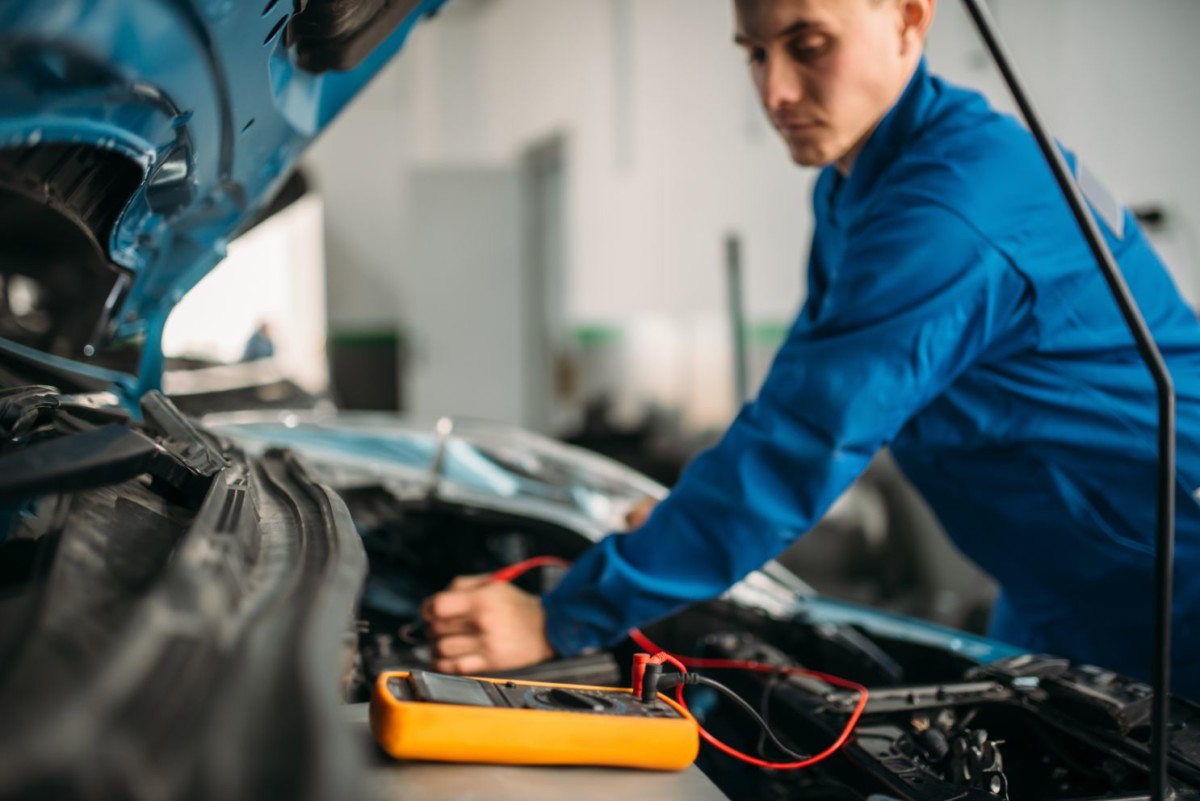 Although a no-brainer, the first tip is very crucial if you don't want to end up getting frustrated by preventable car breakdowns. If you are traveling in your own car, get it examined by a competent mechanic for possible maintenance issues.
Check the oil, wiper fluid, coolant, brakes, and lights of your car. Do not forget to check the tire pressure before you set off. Give special attention to safety gear inspection such as your seat belts, and children's safety seats.
On your way, avoid a frozen fuel line by refilling your tank as soon as it shows half full.
If you are renting a car, I would suggest you inspect it thoroughly. If you have a close look at it before borrowing, you will notice any flaw that it has. The rent-a-car service cannot hold you responsible for any defect that was present in the car before you hired it.
Double-check if you have kept your driver's license, your insurance card, and your vehicle registration with you.
REST WELL BEFORE YOU DRIVE
To drive well, you need to rest well. A relaxed mind will stay much more alert behind the wheel, decreasing risks of mood swings and even accidents. Make sure you don't have alcohol at least 24 hours before you drive.
The night before, your trip should be dedicated to sleep rather than packing and planning. Make sure everyone gets adequate sleep, and have proper breakfast before leaving.
Your best bet would be to leave early in the morning, as a person is the most alert at that time, and the traffic is less.
KEEP A CAR EMERGENCY KIT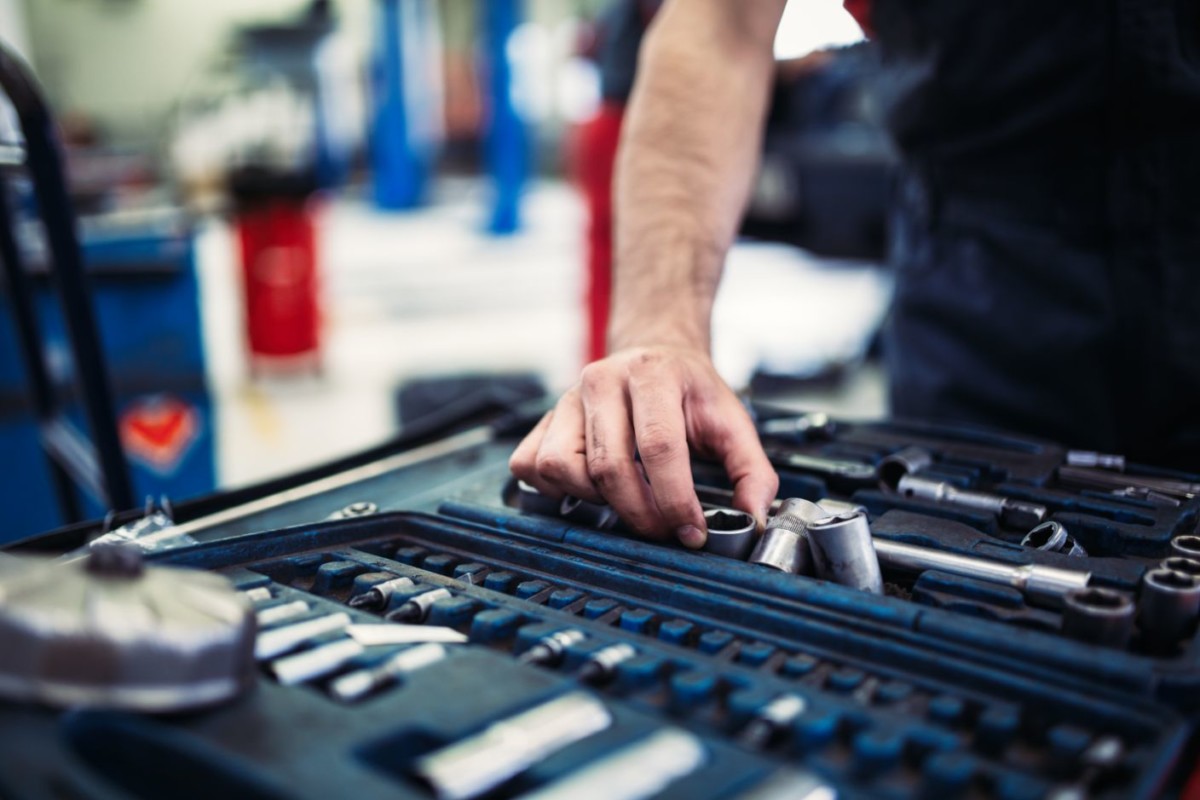 Long trip or short, a car emergency kit is something that must be in the car at all times. This kit should have everything that you think will not be easily found at unknown stopovers if God Forbid something unpleasant happens.
From tools for changing a flat tire to wipes, duct tapes, painkillers, and band-aids, you can pack anything which you might need. Other than the essentials mentioned above, you can keep tire pressure gauge, gloves, chargers and cables, and a first aid kit as well.
PACKING MANTRA; LESS YET WISE
Depending upon how many days you'll be out and about, you can pack some practically essential things. A comfortable road trip will require you to keep the following items:
Cash; Always carry more than you would be needing
Extra clothing; depending on the trip duration
Products that aren't in your emergency kit like a cold compress, and your prescription medicines.
Pillows
extra water
flashlights
disposable bags
power banks and chargers for electronic devices
insect repellent
toiletries
moisturizer
snacks to munch on while on the way
WEAR BREATHABLE, COMFORTABLE CLOTHING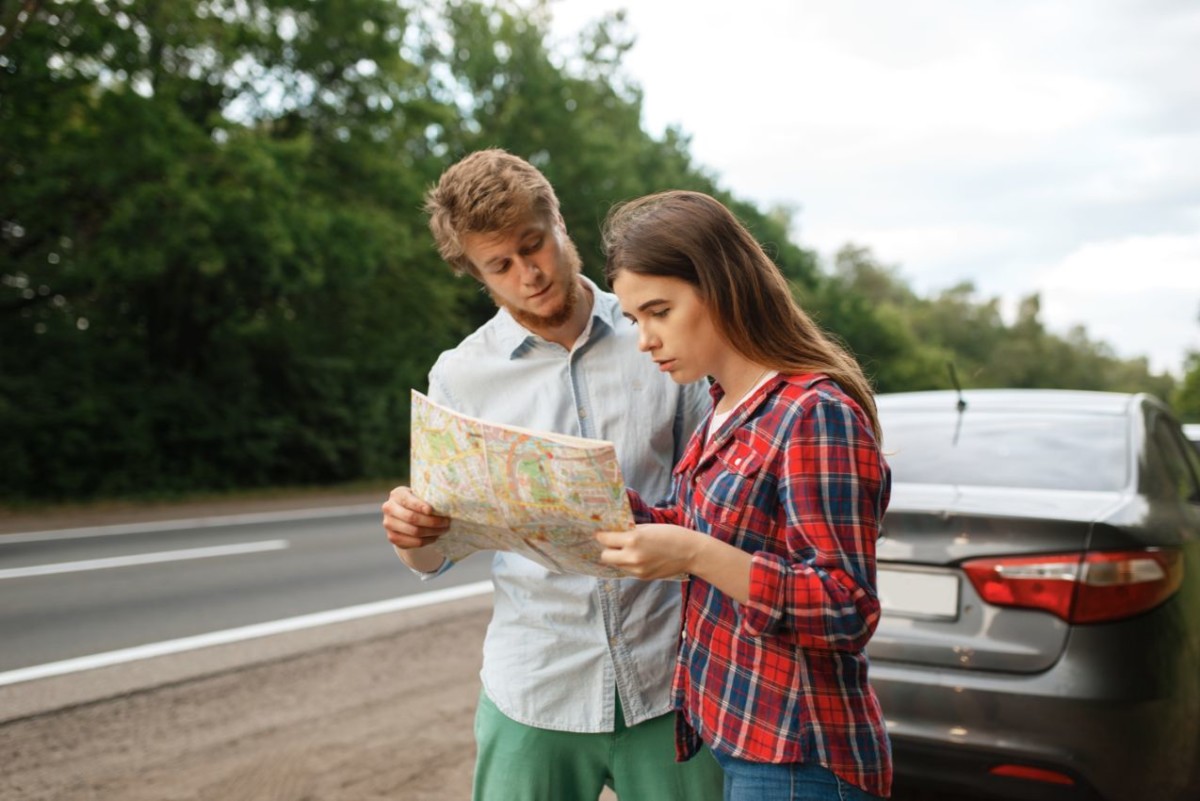 Long drives can be uncomfortable if you are wearing tight-fitting clothes or bulky shoes. Always opt for clothing like breathable, light-weight shirts, bottoms like jeans or chinos.
Wear moisture-wicking, super-comfortable undergarments like white boxer briefs so that you don't have to shift or adjust while driving always. Simple clothing will let you have fun without feeling rough.
PLAN YOUR ROUTE
"The greatest part of a road trip is not arriving at your destination. It's all the wild stuff that happens along the way." – Emma Chase
It would help if you had a well-oriented plan for your entire trip before you begin. Keep a map and mark the places you wish to stop by on your way. Researching your destination and giving a thorough look at the map will lessen your anxiety about an unknown location.
Reserve accommodations beforehand. Plan frequent stopovers along the way for bathroom breaks, fuel refills, and eating.
Preprogram your GPS about your destination. Not only will this save you from getting lost, but it will also help you avoid in-car arguments over routes.
As much as I emphasize the planning, I also suggest you not be very rigid with your plan as spontaneity also enhances the fun.
According to the Travel Agent Central, two in three (67%) travelers become stressed due to 'information overload.' They feel paralyzed with too many choices when researching and planning. Let your trip be an exciting mix of organizing and adventure.
ENGAGE THE KIDS
If kids are traveling with you, they will continuously bombard you with phrases like "Are we there yet?" "I am bored", and "I am hungry". You cannot have a peaceful drive unless you provide them with some engaging activities like games, toys, and books.
If you have a tablet, you can download fun games for them to play for a while. But, do not let them use the tablet for longer as they might develop motion sickness.
Pack some extra snacks and juices, especially for them (in their bags) to avoid stopping at places you do not wish to stop, just because kids are hungry.
CREATE A LIST OF FAVORITE SONGS/ PODCASTS
Making a playlist of everyone's favorite songs or podcasts is also a perfect way to keep the passengers entertained. Preload your phone with the collection of amazing things you can listen to while on the go.
Parting thoughts
I am sure reading the above tips will inspire you to release travel stress and look forward to your fun road trip. Comment below if you have something to share from a road trip that you took.