Last Updated on April 3, 2023
For many people, 2020 will mark the end of a chapter, such as leaving for college or graduating from university, and for some, this means the freedom to go travel around the globe. If you are one of the lucky ones who will be traveling this year then there are a few things you need to make sure before you jump on a plane and hope around the globe.
Booking your flights, looking for accommodation, planning excursions will all be thought running through your mind on the build-up to the departure, but before you go jet setting you need to pack, and this isn't like packing for a beach holiday or a weekend break as you will be living out of a suitcase for a good few months. Now, this may not sound like it's going to be easy, or comfortable, but trust me, if you pack the right things then it will be a breeze!
Passport.
Starting the list easy, make sure you have your passport! You won't get further than the airport without it. When you land in the first destination your passport will be your key to progressing on your travels and returning home, so it's always a good idea to keep it with you at all times.
Clothing.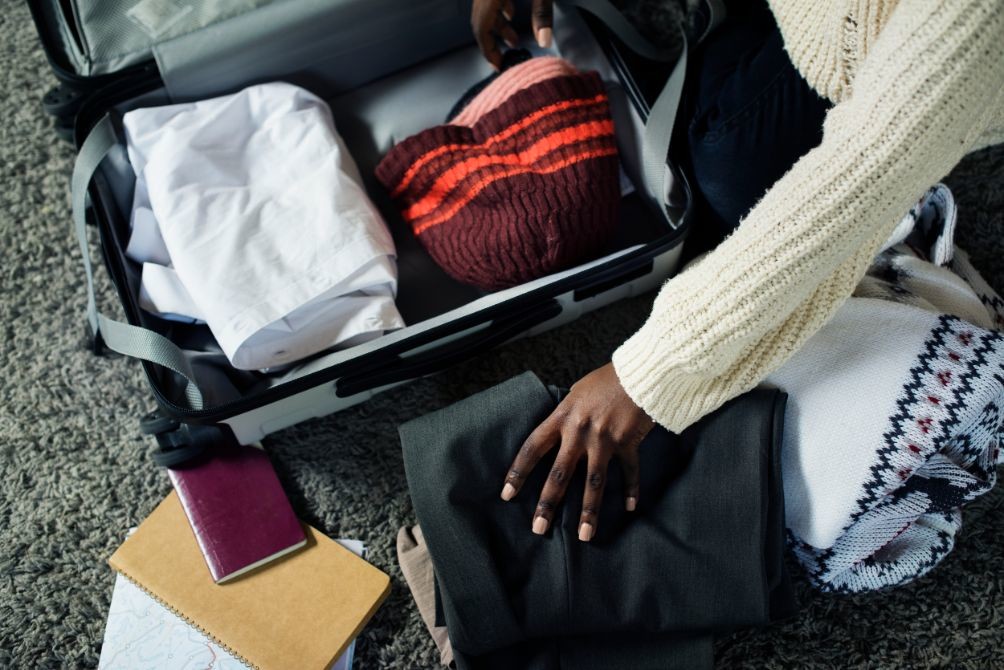 Again, this one is pretty obvious, but you need to be sure to pack to suit the weather. If you are visiting somewhere warm then thin clothes are a must be wary of the sun and insects, so pack the essential insect repellent and sunscreen. Personally, I always take with me the sweater I got from Banana Moon (sometimes I try and I get my hoodie too – when I go North).
If you are visiting somewhere cold, then make sure to pack thermals and waterproofs, but be sure to pack enough underwear and socks to last you between visits to a local laundrette or hostel washing machines. Despite the latest "shoes without socks" trend, you should take proper care of your feet when going to cold destinations where not wearing socks can lead to getting sick as well as ruining your shoes
Travel Adaptors
You will definitely be traveling with a smartphone and chances are you will have additional electronics with you, camera, tablet and potentially more. You will need to keep these devices charged and to do that a travel adaptor is essential. If you find a multi adaptor that covers different regions you may only need one for your entire journey.
Buy these beforehand, as if you have to buy abroad or at the airport, you may be in for an expensive surprise.
First Aid Kit
Whilst you are away from home comforts and familiar territory you may find yourself in need of some first aid and find yourself in a remote area, or a location where healthcare comes at a premium having access to a first aid kit will be invaluable to you and your group.
Water Bottle
I always try to take a water bottle with me wherever I go as staying hydrated is one of my must do's, and I like to try to keep my plastic use to an absolute minimum where possible, but when I go traveling I swap my usual canteen for a filtering bottle, this means I can fill my bottle wherever and have no worries about the side effects of drinking unfamiliar water which could leave you bed-bound and ruin part of your trip!