Before Covid-19 hit us, video conferencing was a niche tool, seldom utilized as face-to-face meetings took prominence. In a post-covid world, whether we like it or not, video conferencing has become a necessity and a change that we must learn to adapt to.
Although rarely used before as a means of communication between teams, video communication platforms have now become the bedrock of team meetings, classroom teaching, job interviews and even parties with family and friends.
Therefore, it is important that when picking one to use, you choose the best option to suit your needs. This article will assess the most prominent video communication services for a variety of users, from big businesses to small businesses, to freelancers, to teachers, to friends and family. We've got ya covered! 
What is a Video Conferencing Service?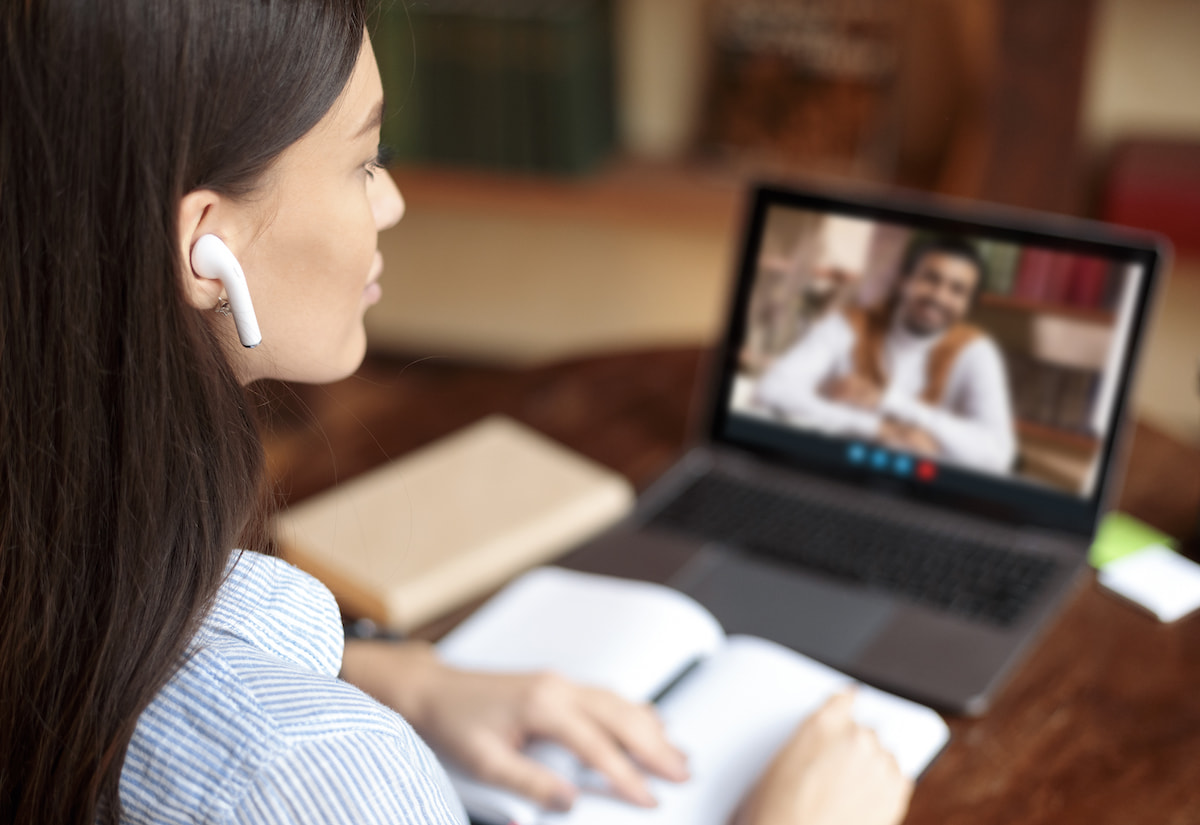 A video conferencing service is a medium through which two or more people in separate locations can hold a face-to-face meeting. Video conferencing has come a long way from the basic LAN networks used years ago by companies looking to connect teams. Networking tools, which were handles by basic protocols and codecs have evolved greatly to become far faster and more efficient, allowing for up to thousands of people to meet and discuss agendas or topics virtually.
Modern Video communication services utilize open-ended hardware support as well which means you can use your own microphone and cameras now through third party software or your own laptop/tablet/smartphone, allowing for even greater quality. Services now have apps and constant software updates too, making communication more fluid and dynamic than ever before.
Video conferencing is not just a post-covid phenomenon, reports suggest that there was a rise of 115% in video conferencing between 2005 and 2019. Of course, that figure has likely multiplied over the last year, which makes the below list even more relevant. But what should a good video conferencing tool provide? 
What Should a Video Conferencing Service Provide? 
Ease of Use/Setup
Every user wants quick and easy to use software, if a service is easy to get set up and started on, it prevents delay and ensures quick and efficient communication. Furthermore, not everyone is good with technology so if older people are looking to use a service with the intent to communicate then you will want it to be as easy for them as possible.
From businesses, to schoolchildren, everyone wants to see an easy to navigate and simple interface that makes hosting and joining streams simple and secure. If an interface is not easy to use, then it is likely that the more advanced features may not be easy to use either and they are likely the selling point for the service in themselves. 
Reasonable Cost
Everybody likes to save money, so utilizing a services free trial or free plan is always a good idea, especially if you don't want to commit one straight away. If you are part of a small or large business, compare the prices of a few of the business packages that these services offer and gauge how you could best utilize their services and benefits. 
Quality Features
This is particularly important for both business and teachers or classroom tutors. A video conferencing service needs to be more than just video chat. It needs to have a bank of tools and features like screen sharing, virtual whiteboards for collaborative idea generation, separate breakout rooms for team and group work all to make it feel like more of a boardroom or classroom. 
Security
You want to make sure that your call is secure and that only those invited have access, particularly with new and growing data protection laws in place in many countries. Of course, security is important with online teaching with kids' safety at the forefront. Each of the services on this list are encrypted using protected servers to give you both peace of mind and a well secured stream that is invite only and inaccessible to anyone without an invite or a link. 
You can't have a best video conferencing service list and not include Zoom. It includes free plans which are perfect for freelancers, small businesses and friend or family groups. Meanwhile, its paid plans give extra benefits for larger businesses looking to keep teams connected.
The free version has a 40-minute time limit for 3+ people which is a slight setback, but you do still get access to many features and you can work around this by just starting a new call. Zoom Pro gives additional host access, so there can be more than 1 admin, offers 1TB of cloud storage as well as company branding and tech support, perfect for team meetings, adding a more professional feel.
As well as that, you get the boardroom feel with annotation and virtual whiteboard features. There has also been a massive rise in fitness classes through zoom with many personal trainers making the move online in the past year. The free plan is perfect for personal trainers doing group classes because they can last less than 40 mins and have up to 100 participants.
The perfect all rounder for larger companies or personal trainers looking to utilize both the free and pro or business versions. At $15 per month for pro and $22 per month for Business, the benefits you get from these packages make it worth the money, particularly with the increase in meetings via online calls in the past year. It is far more robust and feature friendly than Skype and FaceTime and offers features that make working from home or working out from home far less of a task. 
Although a little less mainstream, GoToMeeting is still a strong service with a variety of features available for any user. It offers a 14-day free trial which is a great way to test its services. It has no time limits either which is a nice positive and its HD recording makes it a clear and highly collaborative workspace. It has similar cloud collaboration to Zoom as well as versatile availability, being available on iOS, Android, PC and Mac.
There is no free plan available so after your free trial, you will have to purchase either the Pro $15 per month plan or the Business $19 per month plan, both of which are well priced. Another great feature is its integration with Salesforce and Slack, ideal for collaborative team meetings vis different software.
While not the best option for the likes of family or friend interactions, it is a very competent conferencing tool for large and small businesses to use and offers a variety of features and integrations. 
Perhaps you are not looking for a host of fancy features, or you don't want to download software or pay for plans to gain access to services. Then Google Meet is for you. All you need is a Gmail account to host a meeting and the meetings are done via browser so having the link gives you secure access. While not a particularly strong service for businesses, it is a perfect video communication service for friends and family to stay in contact thanks to its ease of use and simplicity.
However, if you were a business looking to use Google Meet's well priced $8 per month pro plan, it does integrate well with Google calendar and other aspects of the G suite. It integrates well with leading conferencing software too like Cisco, Lifesize and Polycomm and there are screen-share and in-call messaging features built in too.
The main con would be that the Google setup may not be to everybody's taste and it does lack some of the professional features that Zoom or MS Teams has, but it is still a competent software and perfect for individuals. 
This service is perfect for a specific knee and that is online learning. Big Blue Button is feature rich for the classroom environment, offering ways to virtually keep students engaged. For one, it allows you to share audio and video presentations and work with students on a collaborative whiteboard. You can also include regular text chat as well.
This multifaceted application allows for a concise and productive learning environment for the kids, as well as giving the teacher less to worry about with its wealth of features. A personal favorite feature of mine are the breakout rooms, these are perfect for group work, the teacher can put students into different rooms to work on something together and can check in on them.
Afterwards, they can bring the whole class back together to discuss what they have learned in their groups. It allows for a more realistic classroom feel. There is also an emphasis on security, especially because it is likely that children are using this platform. This can give both schools and teachers greater peace of mind.
However, while it is feature rich and a perfect service for online teaching, its pricing can be a little steep at $100-$300 per month depending on your plan. However, for larger schools, Big Blue Buttons comprehensive emphasis on security and variety of features that enhance the online learning experience might justify the price. 
Perhaps best for larger organizations, Microsoft Teams has a host of benefits that cater to any company. Although not specifically a video conferencing service it does offer video communication and a whole host of other benefits. As well as the integration with Microsoft 365 business, which most companies will have access to, it is highly customizable and easy to use.
There is a slight learning curve, but like with any Microsoft Office application, once you are used to it, it becomes easy. It is integrated with video conferencing and voice over IP features which allow for quick and easy voice and video calls from your desktop or smartphone wherever you are. It is quite compartmentalized in its structure which can make it difficult to navigate but it is constantly updating to allow for a smoother and more friendly user interface.
Furthermore, the introduction of Microsoft Viva, a new 'employee experience platform' via Teams has made team communication more insightful than ever. It uses training content from LinkedIn Learning and Microsoft Learn to help improve employee productivity, wellbeing, and company culture.
Its consistent addition of features and updates shows that MS Teams cares about your company and in terms of an all-rounder for smaller and larger businesses looking to keep employees engaged and learning as well as being able to communicate with them via video, MS Teams, with its packages ranging from $5 per user per month, to $20 per user per month is an industry leader.