Last Updated on January 2, 2023
Wordle has taken the world by storm. But heck, only one game a day? If you feel unsatisfied by Wordle's daily limit, there are other, similar games that can tide you over until tomorrow. So, without further hesitation, let's dive into the best alternatives that will keep you puzzled (in a good way) for the rest of the day!

1. Nerdle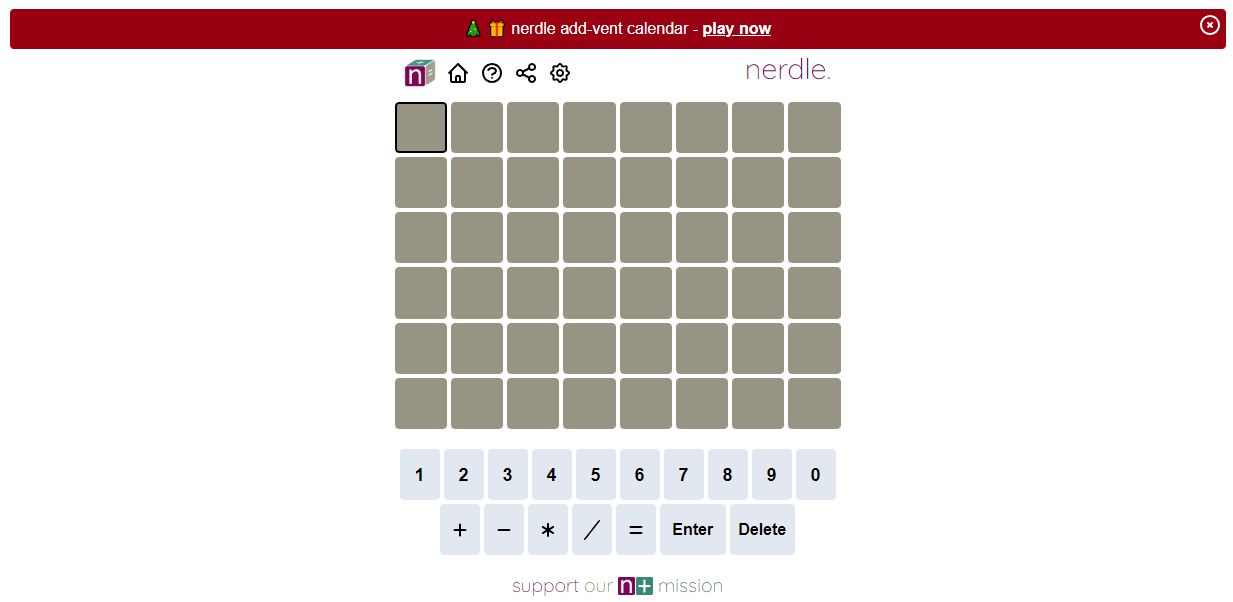 Nerdle is one of the most popular alternatives to Wordle. However, it's not exactly the same. This variation has been described as "Wordle with numbers." In other words, if you're a Wordle player who also loves puzzles with numbers, then Nerdle is a must! 
This game does share some similarities with Wordle. You have to solve a math problem using guesses that rely on numbers and actions. You also follow color clues to see whether you're moving in the right direction or not. A correct guess shows green, magenta indicates that it's correct but in the wrong place, and black means that your guess is totally wrong. 
Players also get clues to help them crack calculations. One example is when the "=" sign appears in the seventh slot, it shows that the answer is a single number. 
2. Quordle
This game is perfect for anyone who feels a little disappointed by Wordle's single word and the six-try limit. And when we say "disappointed" we mean that these players feel that the game is a little too easy! They want a tougher challenge and Quordle delivers. But how different is this game from Wordle and why is it basically the next step in challenging yourself?
Well, Wordle gives you one word and 6 tries to guess the letters. Quordle gives you four words to solve simultaneously and you only get 9 tries. However, if you guess a correct letter, it will appear in all four words. Guess wrong and the noose tightens! While the pressure is much greater, the game is guaranteed to keep you occupied to the end!
3. Scrabble
Yes, that old classic! Scrabble is a board game, sure. But that doesn't mean that you have to rush out to the nearest toy store to enjoy its brainy benefits. Scrabble is available online and in most cases, it will also be free to play. You can also try the official Scrabble mobile app and challenge your like-minded friends and family to an epic word war!
Scrabble is perfect for those who feel too constricted by Wordle's daily game and 6 tries. In that sense, Scrabble also has a wonderful social aspect that Wordle doesn't. 
4. Worldle
While the name of the game is very similar to Wordle, Worldle is all about countries. This is actually a fantastic game for kids who are trying to learn the names and shapes of all the world's countries. Like Wordle, you can only play once a day.
Once you activate a game, you will be shown a country. More precisely, the outline or its shape. Your job is to guess which country it is! Worldle doesn't give you color clues. It uses kilometers to show how far or close you are. 
5. Dordle
Dordle is another great game if you want to step things up. Also based on a daily guessing game, you can solve two words instead of just one. However, don't expect too many extra tries! With Dordle, you only get 7 attempts to guess both words, so this game is only for players who love a good challenge. 
6. Heardle
The name probably gave it away! That's right, with this game you must listen to music and guess the song. This daily challenge is perfect for music lovers who also appreciate having their knowledge put to the test. So, how does this game work?
Just like Wordle, you will get 6 tries to identify a song. Get ready for a tough challenge because the first clue – or music clip – is just one second long! But if you guess wrong, you will at least get a second or third clip that plays a couple of seconds longer. This game is, without a doubt, one of the most fun and addictive alternatives to Wordle, so give it a whirl!
7. Framed
Wow, Framed sounds more like a spy movie than a game! But that's the direction or genre that this puzzle focuses on – welcome to Wordle for movie fans! This is also a daily game where you get the chance to guess the title of one movie. Consider yourself a cinematic boffin? Read on to get a quick take on what Frame is all about!
As you've probably already guessed by now, the first clue is a single frame taken from a movie and you have to guess the film. You can get six frames to crack the title and here's a bonus – there's an autocomplete feature that gives you an extra chance to win if you have figured out one or two words of the title. 
At the end of the day, Framed is a good choice for players who love movies, puzzles, and visual games. Even though you only get one movie a day, it remains a very popular and fun game, so why not add it to your daily game list?
8. Globle
Globle is another geography guessing game. But unlike Worldle, you won't get the outline of the country that you have to identify. Globle offers you a tougher challenge! The only clues you get are other countries! Well, kind of. 
Let's say the mystery country is South Africa. Your first guess is France. Globle will show you France but use a red color palette to indicate how close or far away France is from the mystery country. In this case, it's very far away, so France will appear in soft pink. Let's say your next guess is Zimbabwe. Since it borders near South Africa, Zimbabwe will appear as a bright red country, signaling that you are very close to unveiling the answer!
In this manner, you can hone in on the daily mystery country. Globle doesn't provide any other clues, so this can be a tough game, especially since the goal is to guess the answer with as few guesses as possible. 
9. Waffle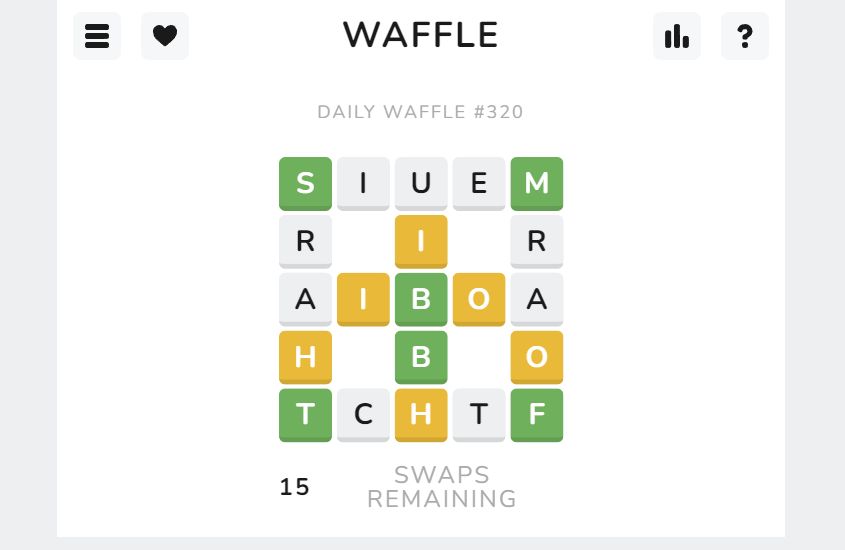 Sounds delicious! But put aside your sweet tooth for a moment and fire up your brain. This is one fun game! It's similar to Wordle but different in the sense that the grid already contains all the letters – and each letter is part of 6 words. Three words across and three words down. 
You need to drag and drop the letters into the correct positions to reveal the words. A couple of clues will guide you along the way. Letters turn green when they are in the right box. Yellow means that the letter is a part of the word but in the wrong spot. Although most Waffles can be solved within 10 moves, you only get 15 moves per game. 
10. Dungleon
To get the fully immersive experience that this game offers, you need to play it every day. Similar to Wordle, there is only one game available every day but it's worth building up your experience with Dungleon. It's truly magical – especially if you love heroes, monsters, mysteries, and the chance to figure out a complex game. 
When you open the game, the grid is blank. This "dungeon" contains fearsome creatures, warriors, and valuable items, all represented by icons. You click on these icons instead of letters but this game is not as simple as Wordle. 
There are clear rules but then there are secret rules that you have to figure out! Some rules even clash with other rules or break them, making this game a complex rabbit hole to explore and even twist to suit your own adventure. There are even magic spells to make things more interesting!
11. Squabble
Squabble takes Wordle to an epic level. The original Wordle is a one-person game but if you like multiplayer games as well, then Squabble might be the arena to visit! It's also not limited to one game a day. You can play as many as you want, as often as you want. 
Blitz mode allows 2 to 5 players to battle it out. Ready to fight a crowd? Enter Royale mode where up to 99 players can vie for supremacy in a single game. 
Squabble doesn't have a limited guess rule. Instead, each wrong guess lowers a player's health and a correct answer heals them. This way you can keep going. You can also see which of your opponents are lagging or winning in this way! This adds even more tension and excitement. The goal of the game is to guess words correctly as fast as possible and to be the last person standing when everyone else had run out of "health."
12. Words With Friends 2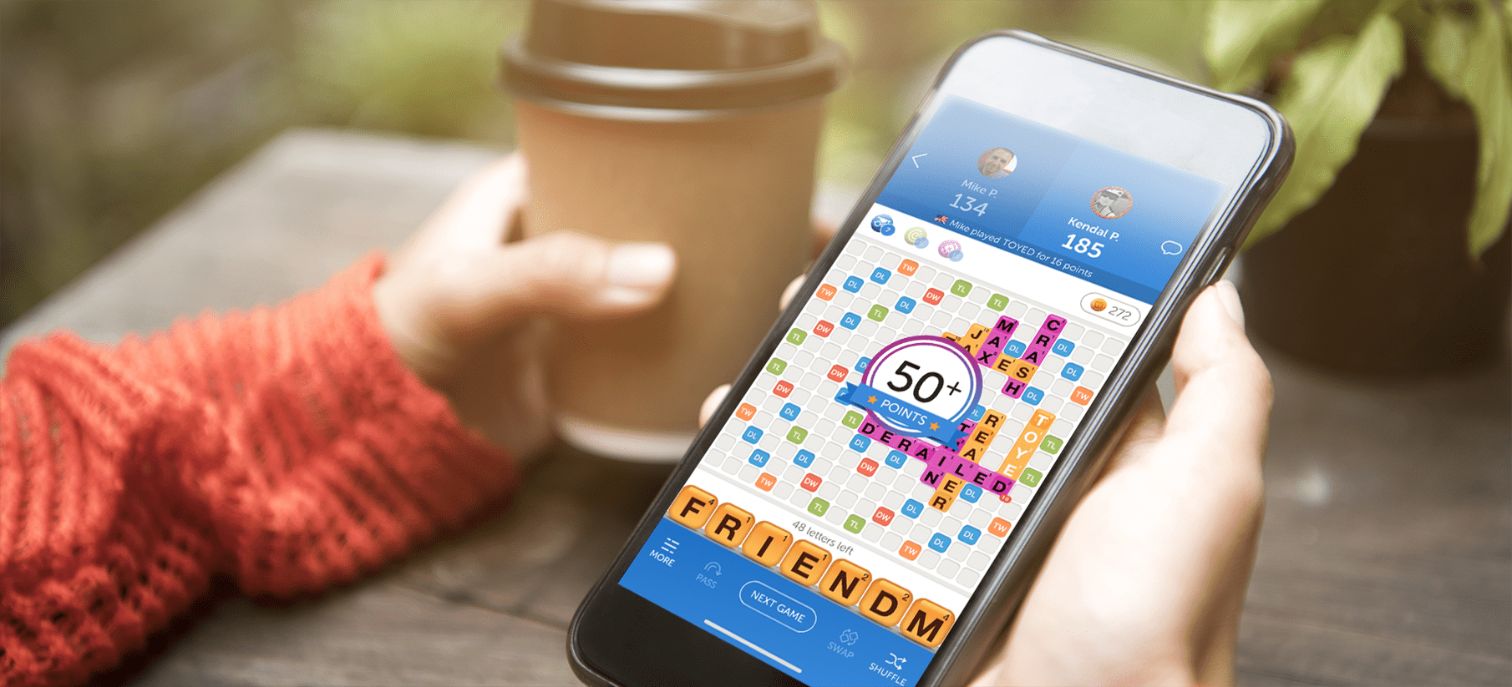 Some say that the original Words With Friends partially inspired Wordle but whether that is true or not, both are great games for vocabulary boffins. If you enjoyed both games, then Words with Friends 2 is a must! 
Released in 2017, this sequel to the hugely successful original game offers you everything you already love about Words with Friends. However, the designers improved and expanded the game to ensure that players enjoy a more engaging experience and that the game is more streamlined. 
Another bonus for word puzzle addicts – you can play as many games as you want. There is no daily game limit for Words with Friends 2. So, go ahead, challenge yourself or a like-minded friend!
13. SWordle
This is a great game for fans of the Star Wars franchise. That's right, they also jumped on the Wordle bandwagon and we thank them! The game is fun, and engaging, and tests your vocabulary in an interesting way. In other words, with every game you have to guess a word that has to do with Star Wars. 
Each day, you can access a new challenge. SWordle always hides a letter with five words (who knew Star Wars had so many five-lettered words!). You are allowed 6 chances to solve the letters and discover the answer. 
So, if you love puzzles, Wordle, Star Wars, and trivia, then there is no better game than Swordle. It's challenging enough to broaden your already-deep knowledge of the movie series as well, so don't hesitate to try SWordle today!