Last Updated on March 8, 2022
Among various social media platforms, Instagram is known as an important platform for the purpose of web promotional or business promotional activities. Using the Instagram has a lot of benefits. This social media website helps the small-scale businesses in various ways.

If you have a WordPress based business website, social media marketing via Instagram will become easier for you with the help of various tools or plug-ins. In the following section, we shall talk about multiple WordPress plugins, which can make your Instagram campaigning successful.
When it comes to WordPress plugins, we have some free tools, and then we have some paid tools. There are some differences between free and paid tools. In many cases, paid tools are expected to be more advanced. However, this theory is not applicable everywhere.
Free tools can be equally good, and they can provide you with excellent business marketing benefits with Instagram. Basically, in the following section, we shall mainly talk about free WordPress plugins for the purpose of paring with Instagram activities. These tools will develop a bridge between your WordPress website and your business profile on the Instagram.
At the top of the list, we have a tool which is known as an Instagram feed. This is a popular WordPress plugin for Instagram. This tool has recorded over 400,000, and this volume speaks a lot about the tool and its efficiency. Once you are live on your WordPress website, you can start displaying photos and other contents from your linked Instagram account.
So, the users or web visitors who have not subscribed to you on Instagram yet would start following you. As a result, your social presence will become improved and more impressive. For more information on how to improve your social presence, get in touch with Gramblast.
In addition to this, the plugin gives you the power of creating multiple feeds. Each feeds for your website can be generated from different Instagram accounts.
So, when a business has a separate Instagram account from different business departments, this plugin will bring the uniformity in the business marketing through Instagram. Without any surprise, this plugin is always a good thing to be used.
This tool will give you great control over the images that you use on your WordPress website. Your website photos can be shared on Instagram, and the other hand, photos from Instagram can be shared on the main business website.
The best thing about the plugin is that it is updated on a regular basis. Thus, it always remains robust as well as bug-free. Developers are extremely careful to keep it useful for the end users so that it can retain the popularity among the WordPress users.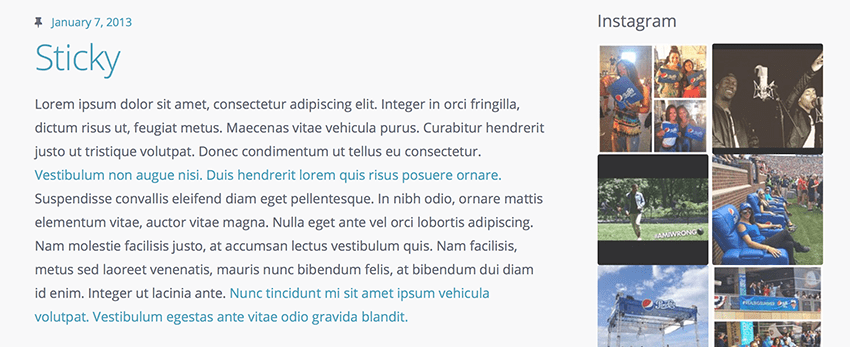 When you are seeking Instagram plugins, you need to opt for this advanced tool which comes with a lot of benefits in the offering. This tool I once again a free tool.
You do not have to pay anything for installing it, and you do not have to pay anything for using various features as well as functions of this tool.The process of installing for this plugin is simple and nothing unconventional for the WordPress users.
One thing has to e noted before moving forward with this tool. This factor is nothing but the loading speed of your website. The loading speed may become marginally slower than earlier when you use this plugin. Now, the speed of loading depends on the website hosting service actually.
If you are using a secured dedicated server, there would hardly be any differences felt after installing this tool. When you are not using a dedicated server, and instead of that you are using a shared hosting server, slowness in the speed can be felt prominently.
The tool has been used for displaying Instagram contents on your website. You can add Instagram feeds to your site so that your website visitors can also take a look at your Instagram activities.
Overall, this is a useful plugin with a lot of benefits in the offering. Hence, using this plugin for the WordPress website owners is highly recommended, especially if they want business progress through Instagram.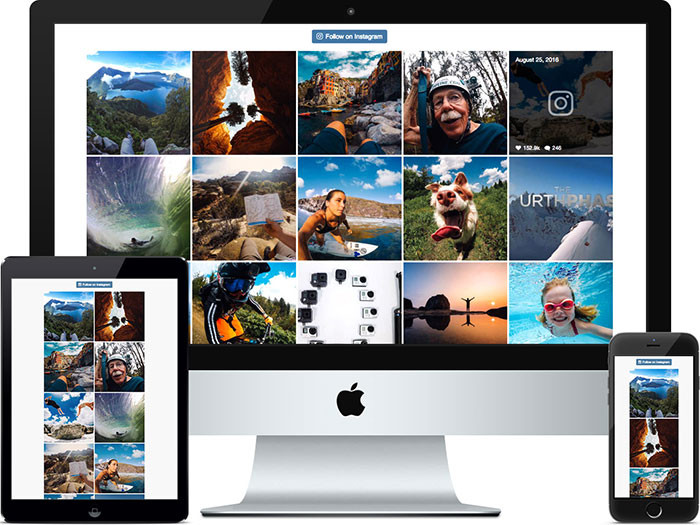 This tool has a multipurpose application. It does not only help you to post live feeds of Instagram on your WordPress website, but it also helps you to post feeds from other social media platforms.
A lot of social media websites are there which can be regarded as compatible with this software or tool. For example, you can share feeds from Facebook, Twitter, etc. with the help of this advanced WordPress based plugin.
The main aim of this tool is to bridge a network between your social media business profiles and your main website. When you have successfully bridged these two platforms, you can simply enjoy the benefit of business marketing through the social media for your website. To know more in this matter, you can have a look at the content of this website:
Grace is basically a feature rich plugin, which is gradually becoming popular among the WordPress and Instagram users. This tool comes with some unique features, and that is why this tool has been preferred by a lot of website developers these days.
To use the tool, you need to understand certain things. The most important thing is to install the plugin. The process of installing this plugin is simple and convenient. It takes only a few seconds to install the software.
The plugin can be used for following hashtags related to your business. It can be used to analyze the business potentials within a certain or specific location. All these important data or information actually helps a business to grow incredibly.
As a result, business marketing approach becomes more thoughtful as well as tactful. So, if you are Instagram users having WordPress business website, you should consider using this advanced as well as the unique website for your purpose.
Conclusion
You shall be able to find a lot of unique and useful Instagram based tool or applications when you are using WordPress for business website development. These tools will make your business marketing process robust as well as convenient.