Last Updated on March 8, 2022
Are you considering planning your next holidays? Depending on the duration of your trip, you simply need to pick your destination and book your flight. There are now plenty of good deals which include flights and hotels for a wide range of places.

For instance, the Bahamas is one of the most coveted holidaying and travel destinations in the entire Caribbean region if you wish to spend a great time with your loved ones, combining fun and relaxation.
Located north of Cuba in the West Indies, the Bahamas consists of over 700 islands, islets, and cays in the Atlantic Ocean. Its capital is Nassau, on the island of New Providence.
Where to stay
If you want to live a truly Bahamian experience, you can check out the accommodation and book your vacation at Atlantis Paradise Island. This is a luxury resort with nine pools, a water park, and a spa, plus golf and a casino, all on the Island. The resort has hosted the PokerStars Caribbean Adventure (PCA), one of the global tournament circuit's premier stops, every year since 2005.
Most of the visitors tend to spend the entire vacation in the resort, especially poker players, but just a few miles from the resort, the capital of the island New Providence, Nassau, can guarantee an authentic taste of Bahamian nightlife.
What to see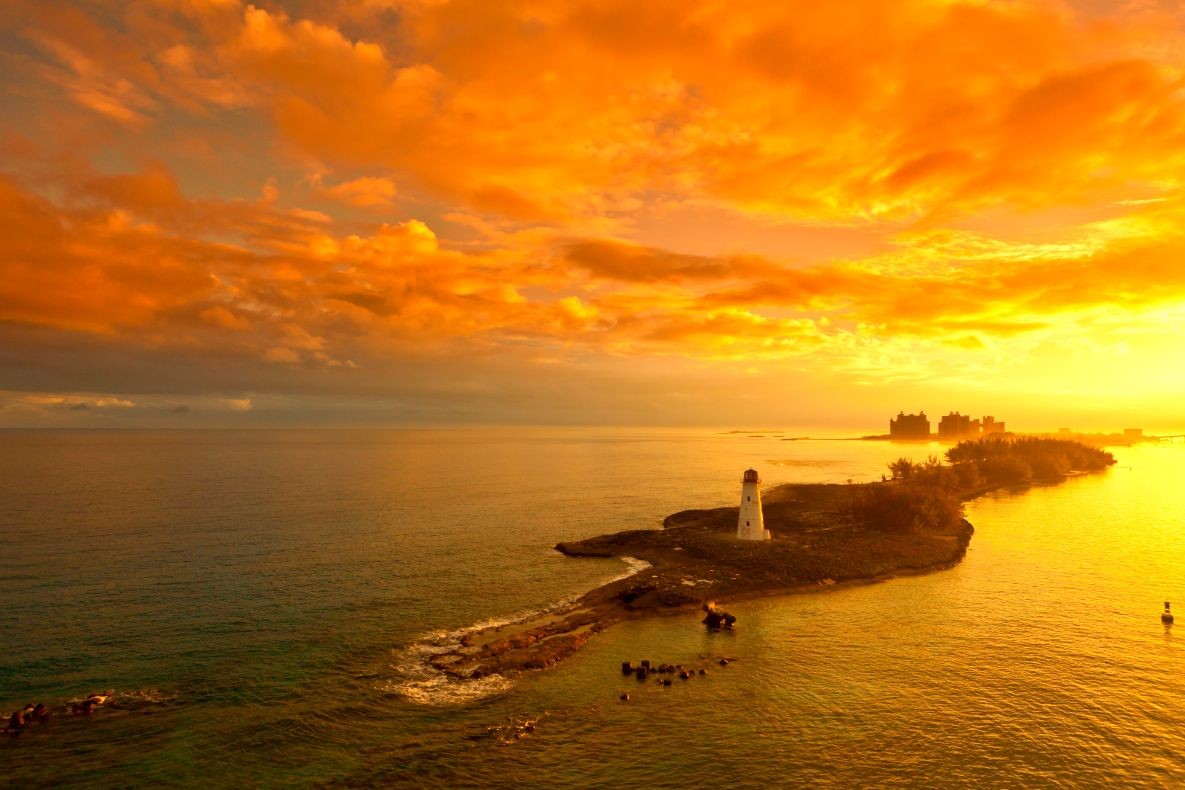 Nassau, well known for its beaches as well as its offshore coral reefs, is a popular cruise-ship stop as well as being great for diving and snorkeling. If you are planning to spend a few days in Nassau, you must go and visit the museum called Pirates of Nassau, the Straw Market, and the Queen's Staircase.
Paradise Island, formally known as "Hog Island", sits just offshore from New Providence and is a symbol of the luxury tourism available in the Bahamas. Here you can eat in the most expensive restaurants and stay overnight in luxurious hotels, like those mentioned above.
If you are looking for natural beauty, the Pink Sands Beach offers the best experience you can find in the Caribbean Sea. Located on Harbour Island, the Pink Sands Beach offers three miles of pink sand and waters. The pink color is due to Foraminifera, microscopic coral insects that have a bright pink or red shell.
Furthermore, on the island of Great Inagua you can't miss the 12-mile-long Lake Windsor, also called Lake Rosa, with its Caribbean flamingos.
On the other hand, those who are passionate about water sports have the opportunity to swim with dolphins on Blue Lagoon Island or explore scuba diving sites around the island of Andros.
For those who love shopping, Port Lucaya Marketplace is a must, located on the main island of Grand Bahama, which includes Freeport, the largest city after Nassau. Here you can buy all kinds of souvenirs, from clothes to food, in a festive atmosphere of colors and endless music. On the same island, visitors can also explore the caves in the Lucayan National Park, a land area of 40 acres in total. Established in 1982, the park has an underwater cave system with almost 10 km of charted tunnels.
If you wish to experiment with something unusual, you must go to Major Cay, one of the Exumas islands, where you will have the opportunity to swim with pigs on the Pig Beach. The islands of Eleuthera and Mayaguana are also considered to be the most beautiful ones, with their extraordinary natural beaches.
Bahamian cuisine
Bahamian cuisine is heavily influenced by South America. Its main typical dishes include fresh seafood specialties, such as shellfish, crab, lobster and conch. Stewed fish, cooked with celery, onions, tomatoes and various spices, is another local specialty.
Many dishes are served with yellow peas and rice, with the addition of spices, tomatoes and onions. In the Bahamas, you will also find soups, such as the 'souse', based on meat, water, lime juice, onions, peppers and celery. Rum-based beverages are also very popular. However, international cuisine is offered, especially at hotels.