In this modern era of technology, shopping has become a lot easier and efficient. Why queue in long lines in the supermarket when you can as well order it to come right to your doorstep?  Well, today online shopping has become the norm of most people all over the world.
Since there are plenty of online shopping retailers, the frenzy of online purchases is continuously growing into a global phenomenon. Because of the growing popularity of online purchases, apps have materialized to make the process even more buyer-friendly and give online buyers the best online shopping experience. The following are some of the apps that most online consumers will swear by.
Amazon
Amazon is the leading shopping app in the market today. Amazon is a household name and the go-to online mall for millions of people all over the world. No online shopping retailers list would be complete without Amazon in it.
You name it they've got it. From electronics, apparel, beauty and health products to movies, music, and video games. Whatever you might be in dire need of, you surely can't miss it on sale on Amazon.
The best thing about it is that it provides its users with flash sales and daily deals where you can find inexpensive stuff.
The easy to comprehend design makes the app more efficient and convenient when it comes to online shopping. Once you become a premium member on the app, you gain full access to plenty of sophisticated features. With the Amazon app, you get the opportunity to always keep track of your shipments and the ease to cancel them at any time.
The payment of your products is also made easy and efficient regardless of your location. You can for your orders use debit, debit, EMI or net banking. With Amazon, you get the opportunity to peruse through the world's largest selection of products and able to compare prices before you purchase.
Also, all the top retailers in the world have put their products on the site.
Ali Express
Ali Express offers its users an online shopping experience like no other. You get the once in a lifetime access to thousands of labels and countless of products at the finest premier prices. It also allows you to save up on items you would like to purchase.
You can also shop with coupons and take advantage of the frequent unbelievable discounts and offers. You don't have to worry about your privacy and security when using the app since it ensures you have buyer protection on all the products you buy.
Find whatever you are seeking for on Ali express with ease and finesse. Join the millions of users on Ali express to end your search of fashion accessories, home appliances or electronics. Since the app is android and IOS, there is no excuse as to why you can't use the app to shop for anything or everything you require online.
eBay
eBay is another predominant app in the online shopping industry. It has been in existence for over a decade and now it's popular worldwide. The app is pretty much sophisticated and developed in such a way that it allows to not only search and view detailed product descriptions but also be able to bid for them at a cheaper price.
You will find products at affordable prices here.  Just like Amazon, eBay is one of those apps which are fun and enticing to just surf through it.
It has everything you're looking for under the one roof of eBay. With deals on your favorite brands, occasional discounts, and eBay coupons, you surely can't walk out of the app without a purchase. The app also gives you shopping recommendations that will best suit you.
Unlock a world of endless shopping opportunities to not only purchase what you require but also what you desire with eBay. Furthermore, it runs on both Android or IOS devices.
Google shopping
Formerly known as Google express merges the best of the best shopping experience into one app. You surely can source products from whichever retailer either large or minor on Google shopping app. Get the opportunity to shop effortlessly and stress-free on the Google shopping app.
It is also the best app if you are looking to compare prices or just discover the best prices on offer.  The customer care support on the app offers you frequent advice on some items you should purchase based on your past online purchases.
The best thing about it is that it also has the feature of reordering stuff and acquiring swift checkouts. It is one of the best apps suitable for online buyers, why shouldn't you take advantage of it?
Paribus App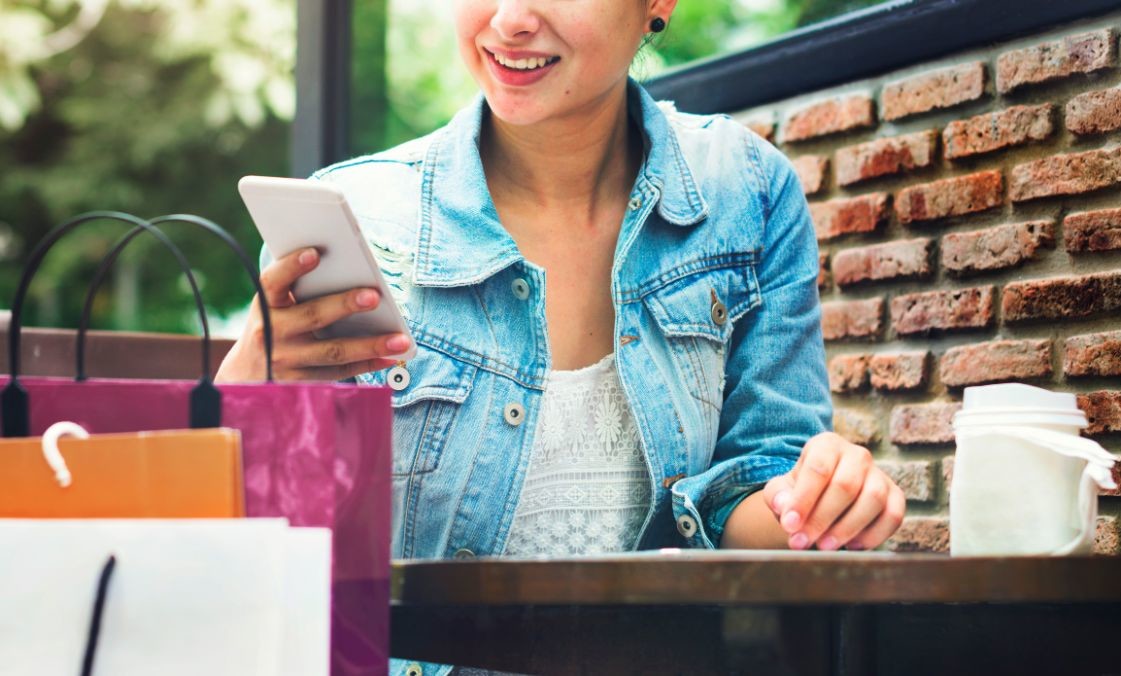 Paribus is not your ordinary online shopping app. It's the app that allows its online shoppers to have an upper hand of economizing and refund policies from online retailers. It is the simplest way of returning money in your pocket.
Have you ever acquired a product only to find out later that the price you had acquired it with has dropped? Or order for a product just for it to arrive late? Well, that's where paribus comes.
It is an app that keeps a close eye on price drops. When there is fluctuation in prices, you may be viable for a refund. It may sound like a tedious process to enquire about your refund request.
But the paribus app eases the process for you.
The app monitors your online purchase receipts and it automatically alerts you if there's any price drop. You might be knowledgeable about the exact policies of the online retailers but paribus will give you the additional information that you never thought existed and save you a lot of money when it comes to your purchases.
The above online shopping apps will surely spice up every buyer's shopping experience. The apps have made many online buyers engage in online shopping with finesse.