NFTs have provided creators with a great chance to monetize their artworks. To get your benefit, you should find a solid marketplace first. This will give you access to the successful sale and purchase of assets. So what marketplace should you focus on? Let's try to explore the NFT marketplace for creators and the opportunities it brings.
What are NFTs once again?
NFTs are unique digital assets from the physical or the virtual world. Being one of a kind, they can't be copied, replaced, or subdivided. The process of creating NFTs is known as minting. As a creator, you need to upload a file that stands behind your asset and complete the metadata with all the necessary details. You can trade, purchase, sell, demonstrate, and collect NFTs.
What are NFT marketplaces and how do they work?
NFT marketplaces usually transform their assets into digital currencies. Ethereum is probably the most widely used, although Solana, Tezos, and FLOW have also become popular recently. After the purchase of NFTs, ownership is moving from the seller to the buyer.
An average NFT marketplace for creators is nothing but an online store, where users can browse a variety of assets. This need to be done for minting, buying, and selling the assets.
Minting NFTs means turning your creation into a digital asset based on the blockchain.

Buying NFTs takes place through an auction or a fixed-price listing.

Selling NFTs allow sellers to list their NFTs for purchase. After a successful sale, NFT selling platforms charge a service fee.
Considering the digital nature of NFTs, the marketplaces have a slightly different principle of work. They need you to register a crypto wallet in advance so you can store your NFTs there.
How to use an NFT marketplace
The use of an NFT marketplace is quite simple. You just need to follow these fundamentals:
User accounts must be registered to do anything on an NFT marketplace. The wallet should be connected to the platform so you can proceed with transactions and mint NFTs.

Crypto wallets must work smoothly with the marketplace. Fortunately, the majority of platforms accept more than one wallet.

Crypto coins are required to buy, list, and mint NFTs. Before you go any further, you need to check the crypto offered by a marketplace.
Now that you are done with the fundamentals, you can start exploring the platform. Look through the available NFTs or create your own ones for further sale.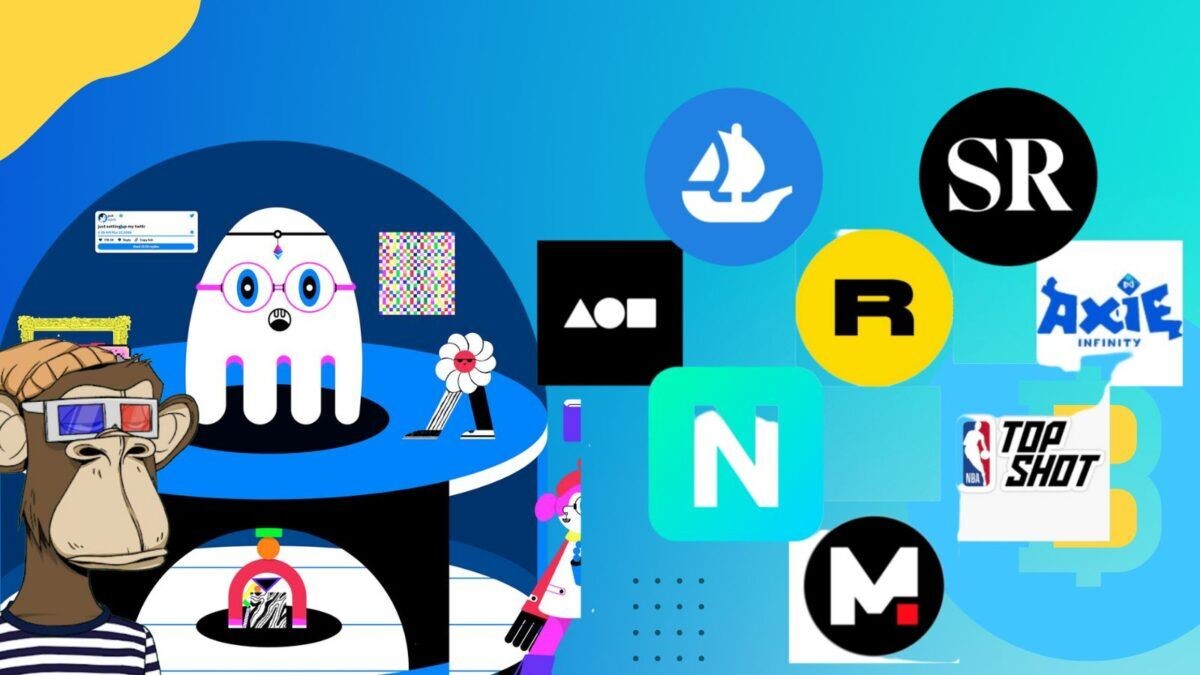 What about NFT marketplace gas fees?
Using an NFT marketplace can't save you from gas fees. They usually correspond to the computing energy required to process transactions. Gas fees are imposed when an action takes place on the blockchain network. The main types of gas fees include:
One-off gas fees to confirm crypto wallets

Recurring gas fees to do the common network tasks
The crucial thing to remember is that gas fees are not fixed. They may vary on network congestion levels. Costs go up when network traffic gets high.
What are the benefits of NFT marketplaces?
With the growing popularity of NFTs, finding the best NFT marketplace for creators is a must. If you make the right choice, you will enjoy many benefits. These include:
Convenience
The design of most NFT marketplaces reminds classic eCommerce sites. It makes it easy to browse the available information and active tokens.
Solid rewards
By trading assets on NFT marketplaces, creators can make a profit from their assets. The average NFT jumps from 5% to 10% of the reward price. In the secondary market, all transactions are processed through the creator.
Transparency
NFTs come up with their metadata, including their owners and costs. When making a purchase, you can be sure of the token's authenticity and liquidity.
Community
NFT marketplaces keep all token enthusiasts together. The so-called NFT community aims to boost the market by getting new people and ideas involved.
Conclusion
Small and big companies are starting to create NFTs. This is why it becomes important to find a suitable marketplace for sale and purchase. The ideal option should be intuitive, secure, and transparent. Make sure to look around before making the final decision.