Unless you have been living on another planet over the last couple of years, when we say NFT, you will know exactly what we mean. Or will you? Often, people will say the term NFT and throw it about, but won't actually have any idea of what it is. So let us clear that up for you. 
Think of NFT as a non-fungible asset, which is an asset that is unique and can't be replaced by something else. Each NFT is contained in a smart contract, which means the token is unique and can't be copied or counterfeited. This is why they are so popular because by their very nature they are one of a kind!
They are also linked with the hugely popular "cryptocurrency" market, which is attached to the "blockchain". IN fact, most NFTs are bought and sold on the blockchain, which means that you can buy them with cryptocurrencies like Bitcoin, Ethereum, and Cardano. 
Now that you know a little bit more about what an NFT actually is, let's discuss six awesome NFT builders that can help you create your own NFT collection easily and efficiently.
What is an NFT Generator? 
Great question! Simply put, an NFT generator is a tool that can produce a range of cool NFT art creations quickly and easily! Everyone has heard of NFTs, and people want to jump on the bandwagon, but rarely will you find someone that knows how to create an NFT from scratch. That is where NFT generators come into play. 
You won't be creating anything from scratch, but you will have thousands of templates to work from and build upon as you look to build your collection and sell your work to others. 
Create, organize, and purchase NFTs quickly and easily on this unique platform known as Night Cafe. Through the platform, you can create and manage your NFTs across a range of devices (all of which support the website), you can create NFTs in bulk, and you can utilize the large suite of editing tools available as well! 
It is a 'freemium' platform however, and with the free version, you will only be able to create 2 NFTs per day!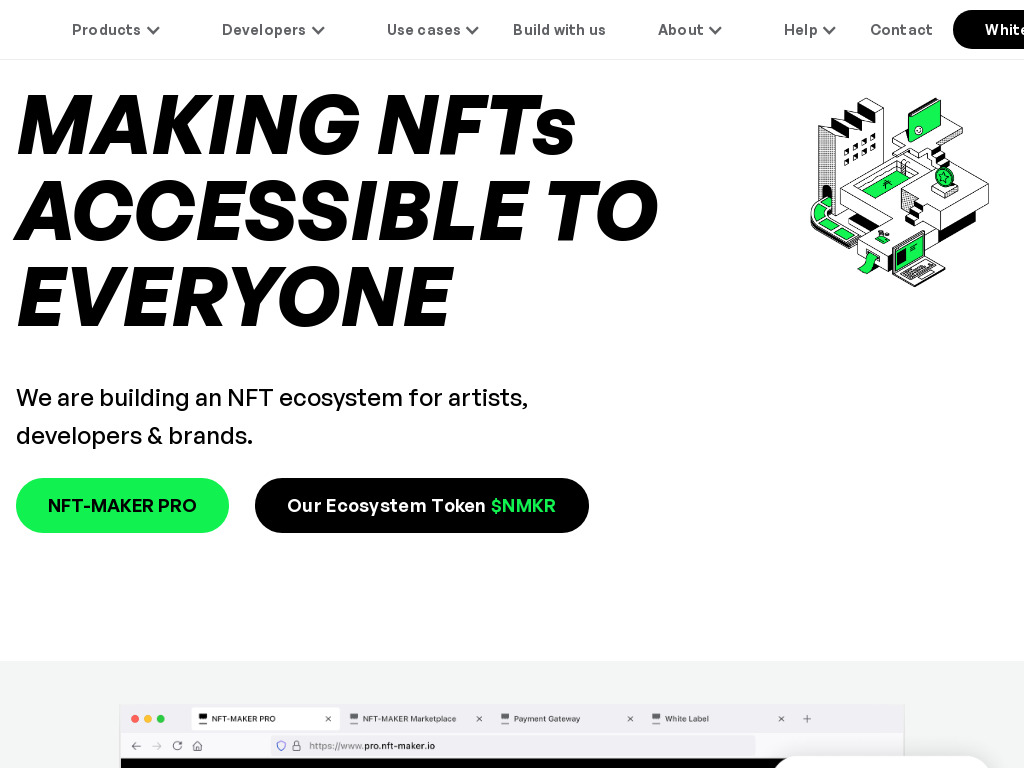 Maker.IO is connected to the Cardano blockchain. Essentially, it allows you to trade NFTs using ADA, except that a lot of the calculations and transactions are taken care of by the software. You only need to pay when you buy or sell NFTs and any fees you would have to pay are accounted for in the amount they would ask you to pay.
This makes it so much easier for beginners to enjoy the best of both worlds. Their feature of mass minting allows you to mint as many NFTs on the Cardano blockchain as you wish to, and stores all your data on IFPS servers, so you can create, store, and sell as many NFTs as you wish! 
There is a huge target audience for the platform, and the website is perfect for everyone from total newbies to seasoned NFT veterans.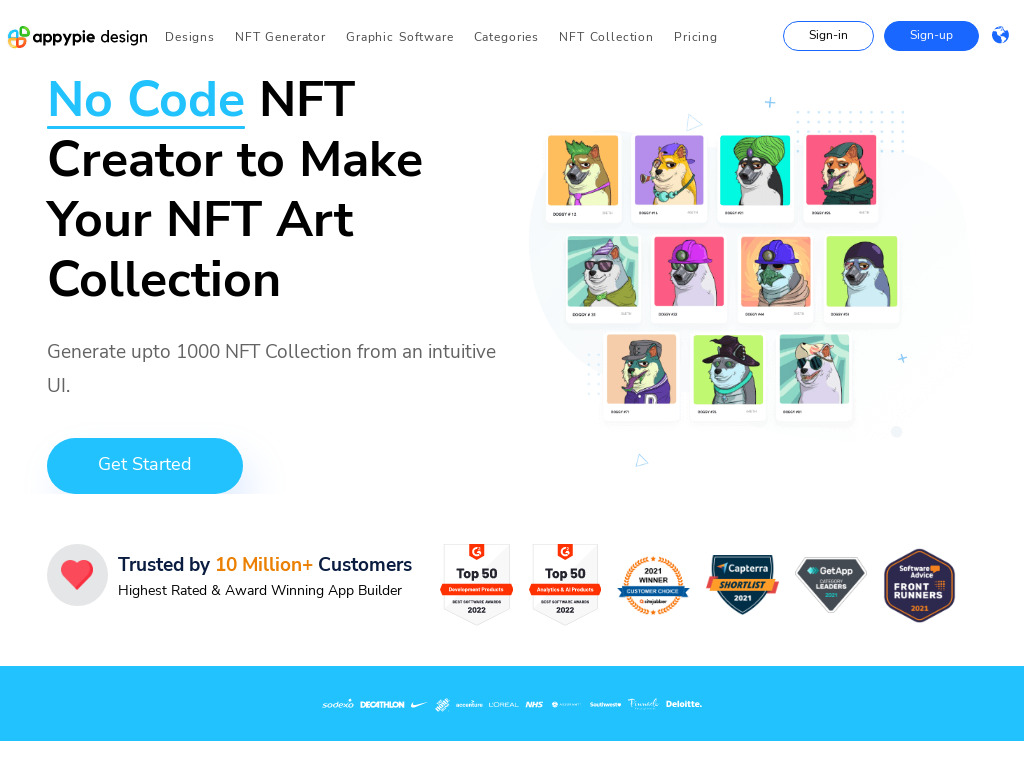 Don't be fooled by the quirky name, Appy Pie NFT Generator is one of the newest and most up to date NFT generators on the entire market and has a growing userbase. Through the platform, you are able to create your own NFT and you don't even need designing or coding expertise to create something great!
The site is easy to use, you can upload your own digital art elements, you can export NFTs as JPG and PNGs, and the user interface is entirely customizable too! What's not to like?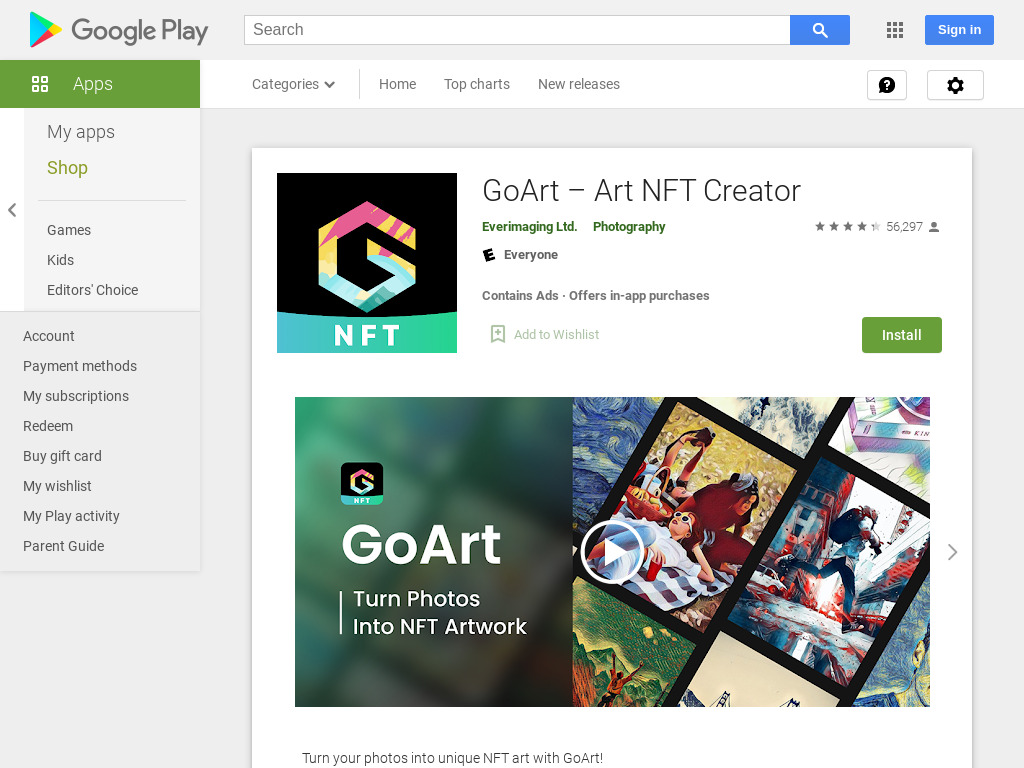 If you are an Android user, then you are in luck! With this NFT creator, you can turn regular photos into stylish art by combining classic techniques from age-old artists. Just imagine how cool an NFT would be of the most random thing you see on the street in 2022, made into an artwork that looks like it was made by Van Gogh.
The application uses advanced technology to create impressionist-type artwork that looks realistic and authentic. You can even export the design and create merchandise from it! The interface on the app itself is user-friendly, and it is ideal for users of all levels. Just keep in mind that it does run on a subscription service, so when you are finished with your 3-day trial, you will have to dip into your wallet!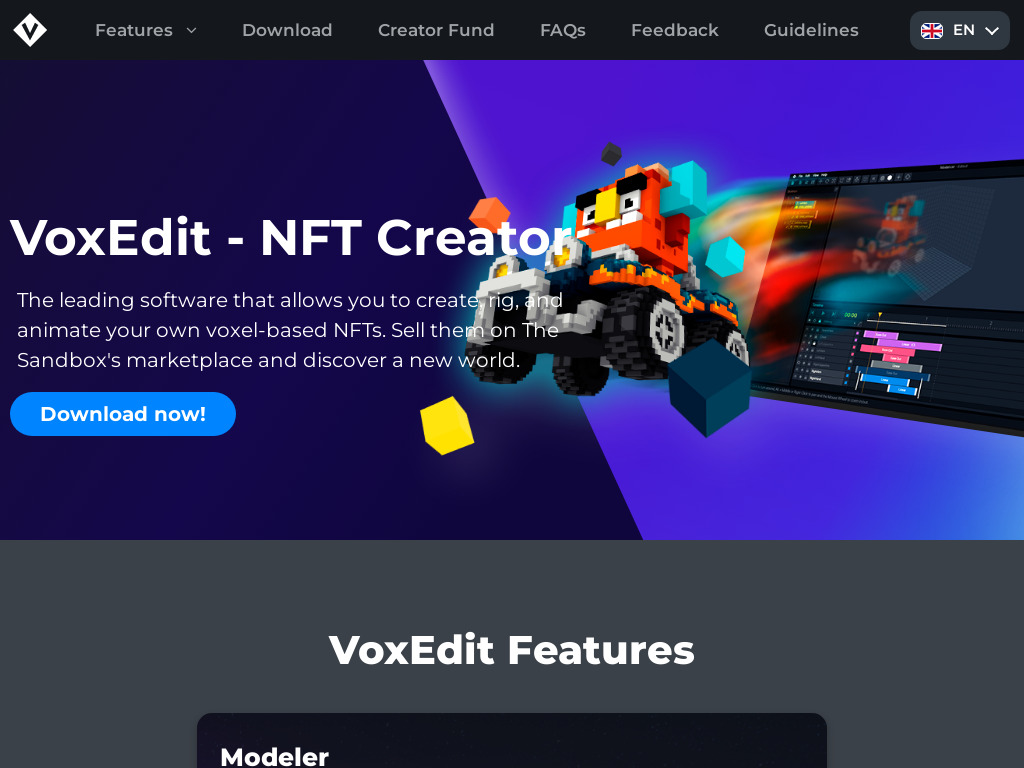 This NFT art generator allows you to sell NFTs on Sandbox's marketplace. In the Sandbox metaverse, you trade with $SAND tokens while exchanging NFTs. It fuses a modeling editor with an animation system, which is a really cool feature, capturing an audience that loves bringing to life graphic images.
Regardless of how skilled you happen to be in the area of NFT creation, this platform is super easy to use and as the creator and seller of an NFT, you keep 95% of the transaction! Creating gaming visuals is easy on the platform, and you even have the option to view the work of other creators and purchase them as well. 
This NFT maker is linked to the Binance BlockChain and allows you to trade on it. Available on iOS and Android, NinjaFT is one of the world's finest. There are a bunch of templates you can choose from, and it is amusing to experiment with. With the easiest UI, you should have no trouble creating NFTs.
But if you still have trouble, NinjaFT is one of the few that really made the effort to engage more audience and get more people involved in NFTs. You can join their discord, where you can learn a lot more, network, and get started on the NFT trading journey.
Trading different cards that you have created on the platform is like a hobby. You can even create custom gifts to send to people. There are so many templates to build upon and the ability to create custom items and give them away is awesome!