Last Updated on May 17, 2021
The right set of tires and rims can make all the difference in your classic Mustang's performance. In addition to performance, it can also improve the look of your classic car. In the past, when these cars were first selling, there weren't as many wheel manufacturers.
Now, there are a variety of wheel manufacturers. There's a range of styles, offsets, and diameters you can choose from. While the number of options can be overwhelming, some tips can help you figure things out. Here's what you need to know about picking tires and rims for your classic Mustang.
1. Consider your overall plan.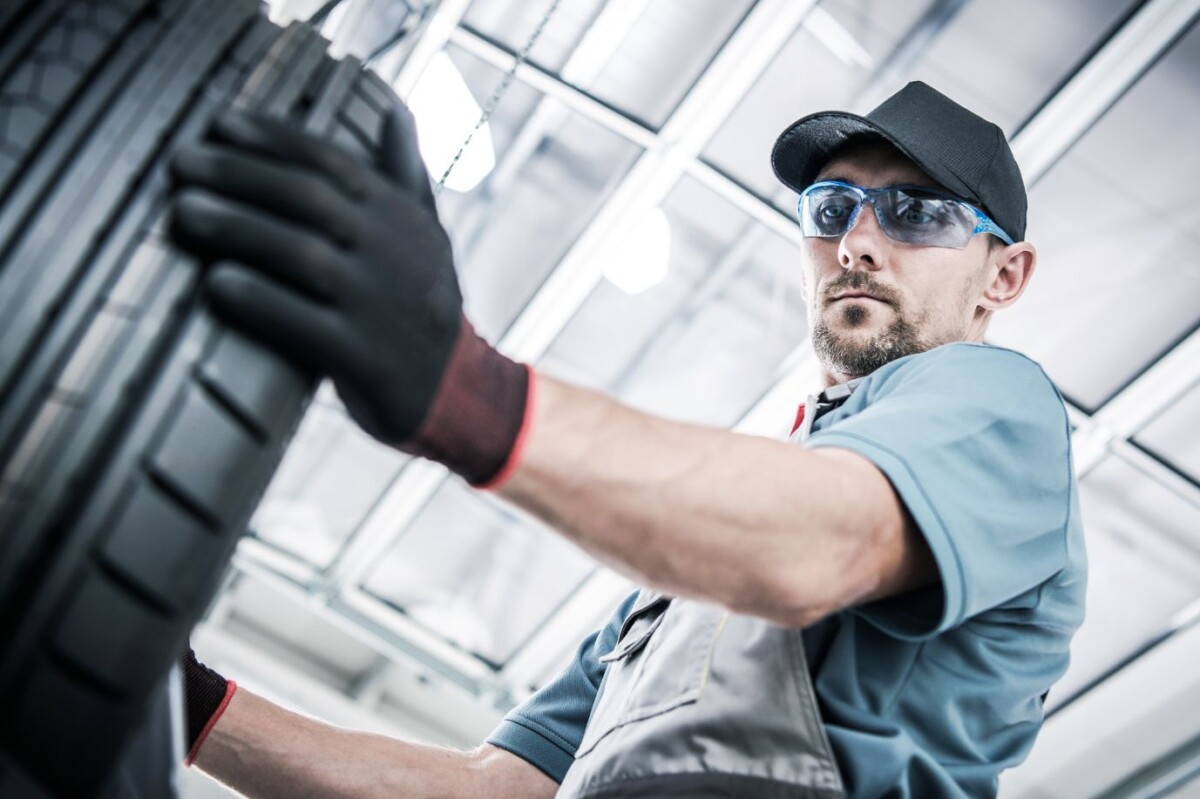 Before you search for tires, you want to have an overall idea of what you're looking to accomplish, particularly in relation to your braking upgrades and chassis. For example, if you want your ride to remain nearly stock, you'll probably want to stay conservative in your tire selection.
You should be conservative, especially if you don't plan on lowering the height of your Mustang. A stock 14-inch rim comes with a tall tire sidewall that won't look too bad if there's a gap between it and a wheel lip. On the other hand, a low profile rubber may be more necessary for 18-inch rims. Otherwise, it may look out of place on a car designed more than four decades ago.
2. Plus sizing
If you're unfamiliar with plus sizing, it's the practice of going to a larger wheel diameter while staying as accurate as possible to the original overall tire circumference and diameter. When plus sizing is done right, you can have good visual proportions while also retaining speedometer accuracy.
In addition, you won't encounter any changes in the effective final drive ratio. If you were to go up from stock 14-inch rims to 16s, that would be an example of plus-2 sizing. In that case, your tire would need to have a much shorter sidewall to maintain a similar overall diameter. Remember that tires with lower aspect ratio will generally be wider. As a result, you'll likely need a wider rim width for proper bead mounting.
3. Do your measurements.
A key part of finding the right custom wheel match for a classic Mustang is pre-purchase measurement. You should first measure with the suspension at normal ride height. You should also measure the wheels with them pointing straight ahead and turned to full lock in both directions.
Most wheel vendors and manufacturers will want you to supply specific measurements of the car's chassis/suspension hardware, wheel housings, and brake hardware. The right overall size to fit your ride can be tricky to answer sometimes.
You can have two different 16×8 wheels, and one might fit your car perfectly while the other won't fit at all. The difference may come down to backspacing and offset. If you're unfamiliar with backspacing, it's the position of the wheel mounting surface in relation to the back face of a rim. Offset is the positioning of the mounting surface in relation to the centerline of rim width.
A positive offset is when a rim has its mounting surface positioned outboard of its width centerline. If the mounting surface is on the rim centerline, it has zero offset, and if it's inboard, it has a negative offset.
How far outboard or inboard a rim is positioned is determined by backspacing, and this can make a difference in trying to fit your wheel without contacting wheel well lips and chassis bits. Most manufacturers will offer a rim in a variety of offsets. It helps avoid the problem of clearance issues, and choosing the appropriate offset can help position the rims to properly fill the wheel wells for an aggressive stance.
Keep in mind that when you measure for clearance, the overall width of a wheel is about an inch greater than the stated width. The stated width, also known as the nominal width, is measured across the bead surfaces of the inner and outer flanges. Therefore, a 16×7 wheel is actually about 8 inches in overall width. While doing the task of measuring can feel like a long process, it will save you from having to sell or send back a new set of tires that don't fit.
4. Match your rims with your brakes.
The brake packages made for classic Ford Mustangs have grown in size and variety over the years. As a result, there's a need for rims of a large diameter to clear the circumference of calipers and rotors. Be mindful that if you plan to use 13-inch rotors and multi-piston calipers, 15-inch rims won't be effective enough.
In addition, caliper overhang is a critical factor of brake bulk that needs to be measured. You can find a wheel that would otherwise fit fine, but for the fact that the back of the wheel's spokes can't clear the huge calipers. In the end, you may possibly have to implement modifications on the chassis and brakes of the car before investing in some new wheels.
5. Calibrate for calipers.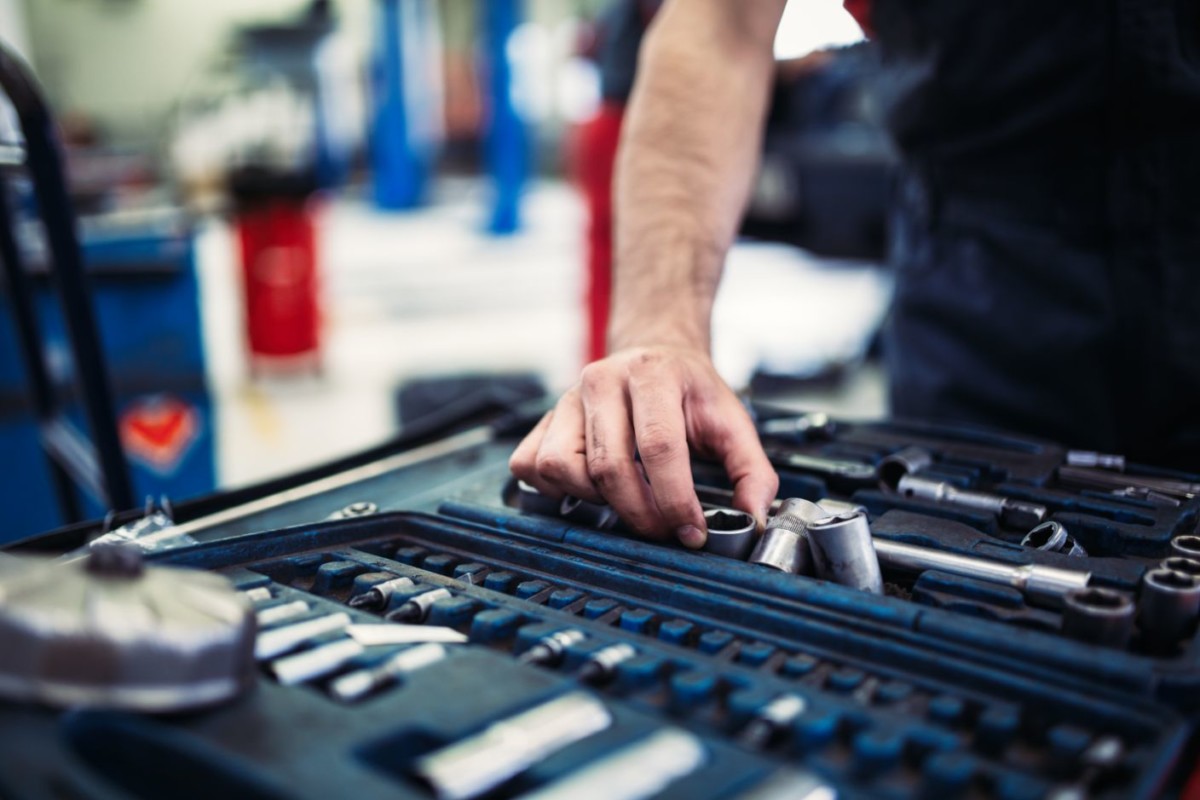 When you decide to upgrade your brake rotors, it will have implications on minimum diameter as it relates to choosing rims. Additionally, the caliper's design will play a huge role in figuring out which rims will fit. Let's say you have a 13-inch rotor diameter, and you need to get wheels that are at least 17 inches. Having a floating caliper design or fixed calipers will determine what option you should choose.
Fixed calipers can protrude a certain number of inches outboard of a hub's wheel mounting surface. This protrusion is referred to as caliper overhang. Floating calipers may tuck in inches behind the hub face, which gives a lot more leeway in spoke-to-caliper clearance. When you order your rims, be sure to specify the specific caliper overhang of your vehicle.
Shopping for new wheels for your classic Mustang can be a challenging process. Making sure you do it right can save you time with not having to keep looking for new ones. Follow all of these tips to help you find the best wheels for your classic Mustang. If you're a classic car collector, you might also be interested in getting another classic Mustang, such as the 1967 Shelby GT500. You can learn more about this vehicle at this link: https://revologycars.com/car/1967-shelby-gt500/.