The first basic incandescent lamp was created in the 19th century by Thomas Edison and Joseph Swan. From then on, there have been numerous significant improvements regarding lighting, bulbs, and their functionalities.
There are different kinds of lighting and lamps all over the world, each of them designed and created for a specific purpose and style in mind. You can see most decorative lamps in homes, offices, factories, and cafes. The efficiency of the lighting fixture depends on the bulb you use as different bulbs project different lighting effects.
A lamp's primary purpose as an energy converter is to transform its power into electromagnetic radiation that is visible. It's no surprise if you have a lamp – or two – at home or at your workplace. Lamps provide a certain charm and mood in a room.
be it bright or dim, lamps can make the interior of your home or workplace striking and cozy. There are several types of lamps in the market today – wall mounted lamps, desk lamps, foot lamps, table lamps, floor lamps, reading lamps, and more. Each can lighten up a room's ambiance and spice up the décor.
Shopping Tips for Lamps
You may need a new lamp for several reasons. Perhaps your old lampshade is ready to retire, or it may have lost its charm. Maybe you want to get a better-looking lamp to match your new home décor. Whatever the reason, lamp shopping is fun! Just follow these tips so you can shop for the best lamp to suit your needs.
1. Lamp Styles
To help you pick which lamp you actually need, here are the most common lamp types you can readily find in the market today.
Desk or Task Lamp – provides the right amount of directional light. Styles include gooseneck, magnifier, and organizer. Gooseneck has a flexible neck that enables you to adjust the light up, down or sideways. Magnifier style is best for reading as this has a magnifier that makes it easy to decipher small print. Organizer style has small partitions where you can keep small items like paper clips, or other tiny office essentials.
Table Lamp – adds additional lighting to a room through either ambient light or overhead light using another lighting fixture. The two most common styles of table lamps are buffet and mix n' match. Buffet enhances the room's decor by adding an elegant touch to it. The most prominent kind of buffet table lamp is the one with the candlestick-like pole. Mix 'n match, on the other hand, enables you to essentially, mix and match a lamp base with its shade in terms of style or design options.
Floor Lamp – comes in various styles to fit any home or workplace interior. The most common styles of floor lamps are console, torchiere, track tree, arc, tray, and swing arm.
2. Lamp Height
Most table lamps range between 24 and 31 inches in height. Shorter lamps are typically used in the bedroom, while taller ones are seen in the living room. When it comes to height, the rule of thumb is this: the bottom of the shade must be eye level when you're sitting next to the lamp. This is to ensure you get to use the lamp efficiently when you're reading, or allow it to stay just as it is without it being too glaring.
3. Lamp Width
If the lamp is placed on a bedside table or an end table in the living room, get the measurement of the table top and the diameter of the shade. Compare the table's size with the part of the shade that has the widest diameter. For both functional and visual appeal, the lampshade should never be wider than the surface it sits on.
4. Shade Replacement
When buying a traditional lamp, the first thing that usually wears out is its shade. You don't need to buy a new lamp when this happens. Instead, replace the worn-out shade. This also works if you find a nice-looking lamp base in an antique shop or garage sale. Neutral shades go well with most lamp bases. When you want to replace your old lamp with a new one, e-waste recycling is the best way to dispose it safely.
5. Light Specification
Lamps have many uses. It can be functional, or it could be used simply for its visual appeal. It can even be used for both. If your purpose is to provide a certain look and feel in a room – as well as to provide enough light for reading – table lamps with white or light colored fabric shades work best.
The diffused light will seep through the fabric while the bright light bounces off the ceiling. On the other hand, if you want a more dramatic effect, lamps with dark opaque shades will do the trick.
14 Awesome Lamps You Can Buy
If you're shopping for a brand-new lamp, here are 14 gorgeous options to choose from. Warning: most of these lamps will look awesome on your work desk.
Lave Lite features a traditional-shaped lava lamp with a gorgeous glass globe. It emits soothing, slow-moving bubbles. It can be a home or office décor, or both.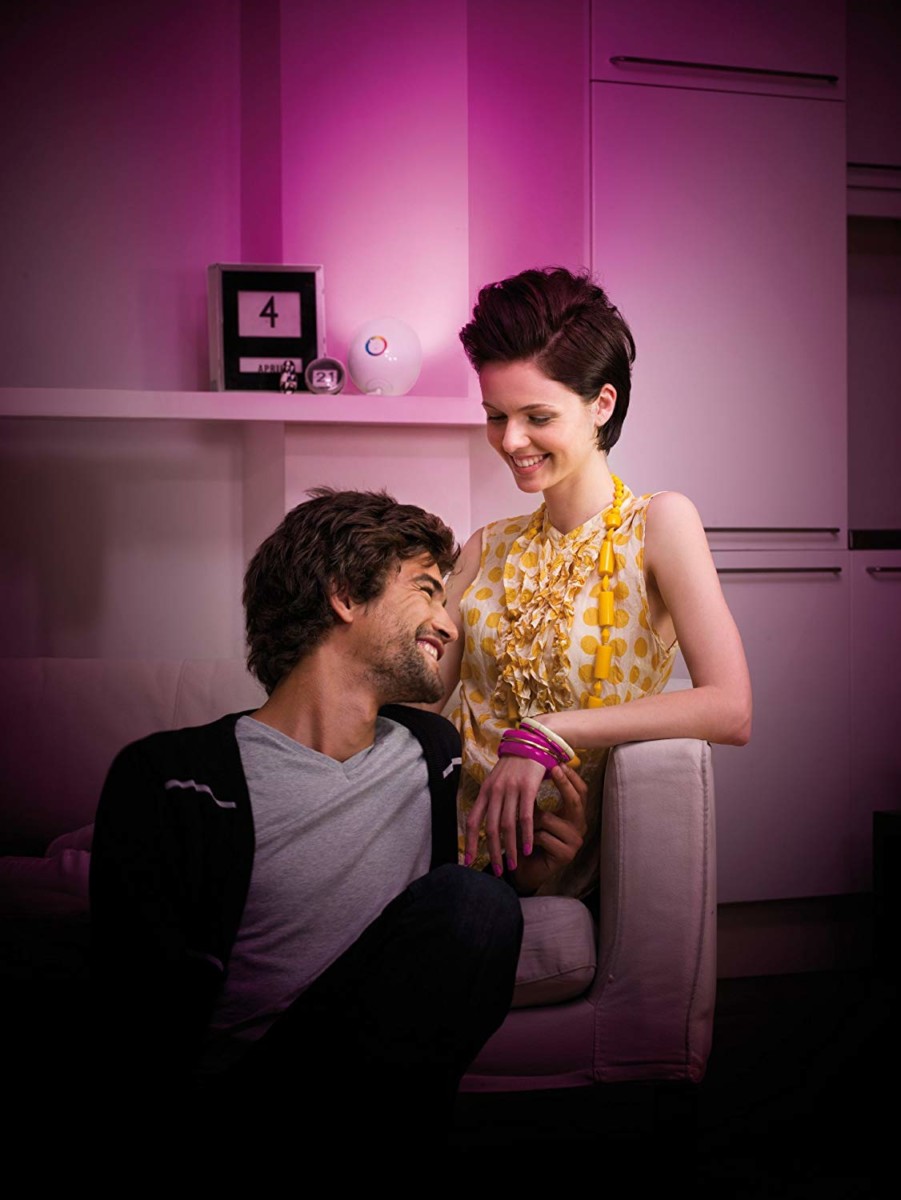 A lava lamp that projects 256 colors, Philips LivingColors Ambiance Light features intuitive color control with built-in color changing mode. Its light effect is stunningly reinforced through beam projection on the wall.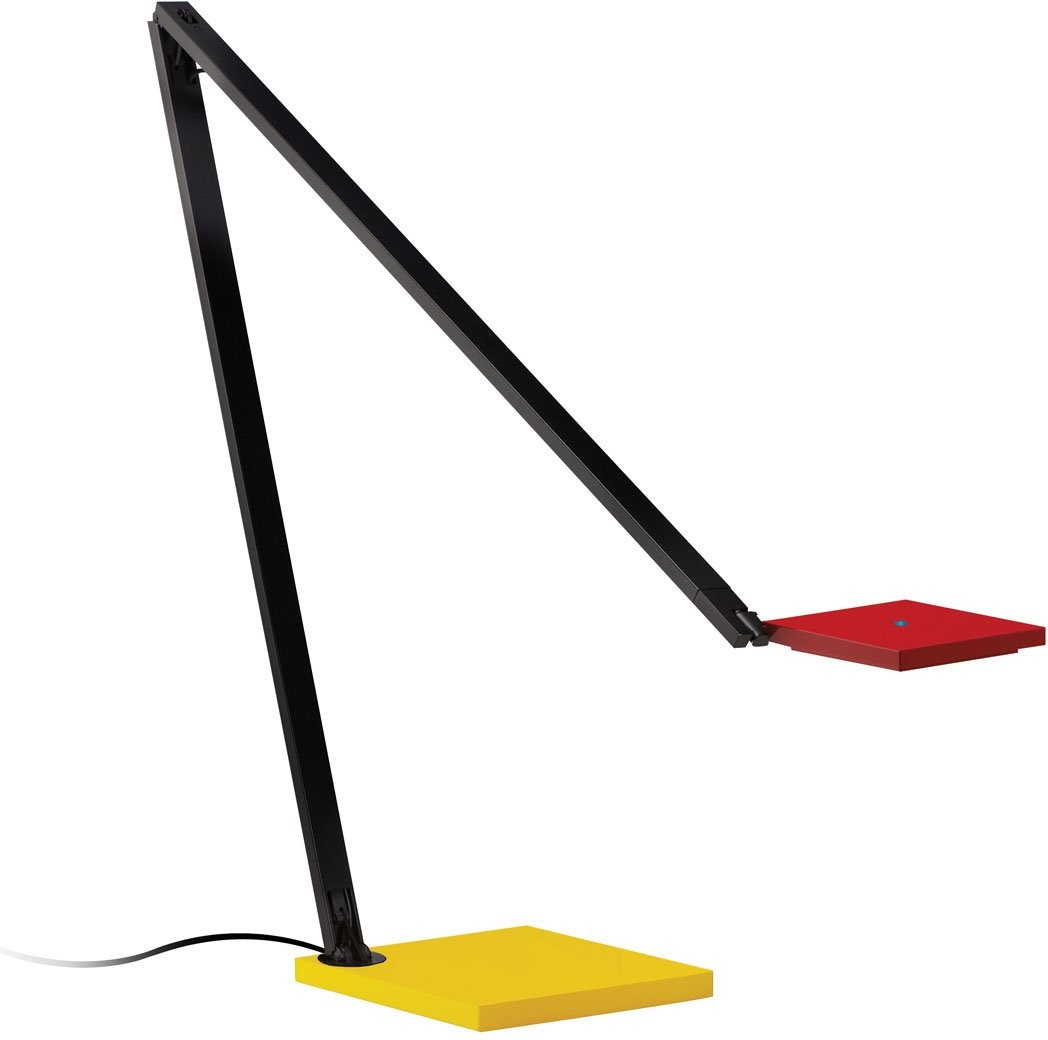 This ultramodern task lamp from Sonneman is best for contemporary and minimalist interior design. The lamp is world-renowned for its sleek lines that enhance its form, functionality, and visual appeal. Sonneman, for years now, has been the brand at the forefront when it comes to office and home lamps.
4. 
Aerelight A1 Glare-Free OLED Desk/Table Lamp with Wireless Charging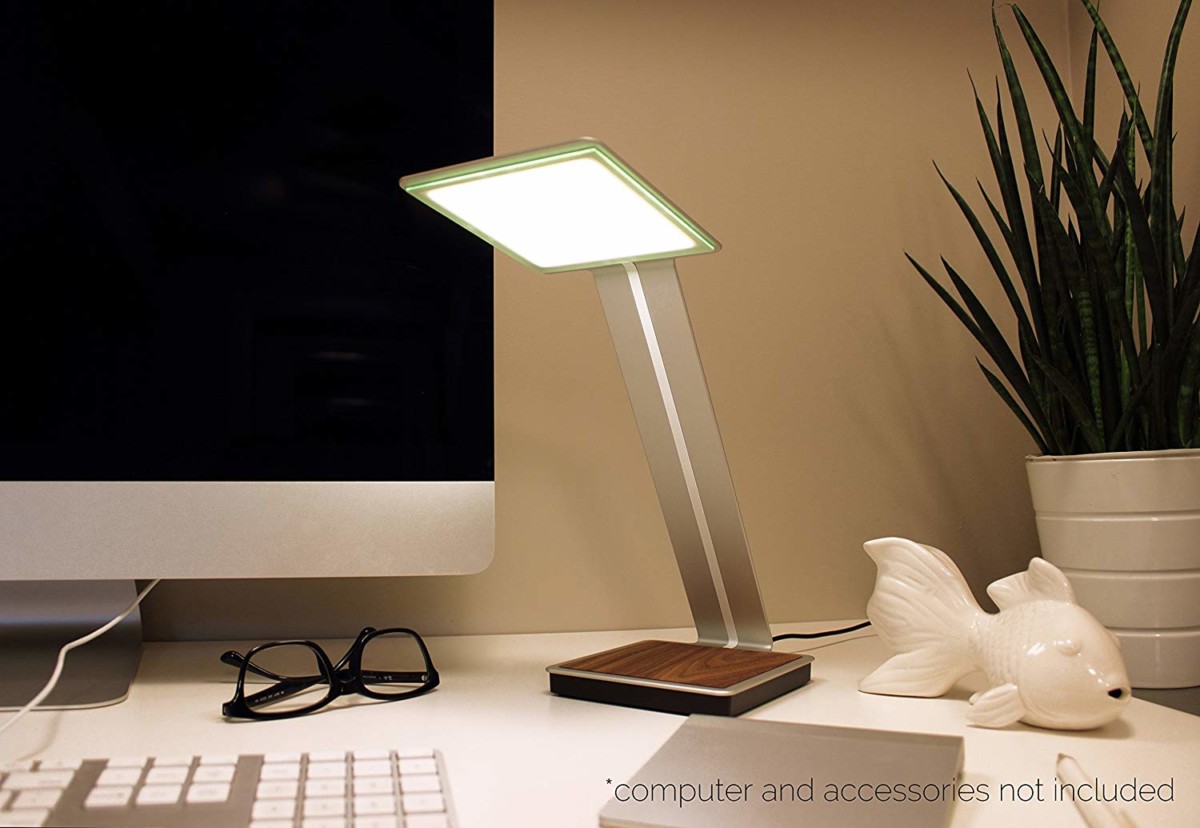 Aerelight Table Lamp features an organic LED surface light source that emits a soothing light that doesn't strain the eyes. The cutting-edge lamp has a touch-controlled system for tri-state dimming, which no longer requires a switch. It includes an integrated wireless charger for more convenient use.
Quirky name aside, Follow Me Lantern is a unique looking lamp that can be used for both indoor and outdoor activities. It features three levels of adjustable brightness and has a USB port for recharging.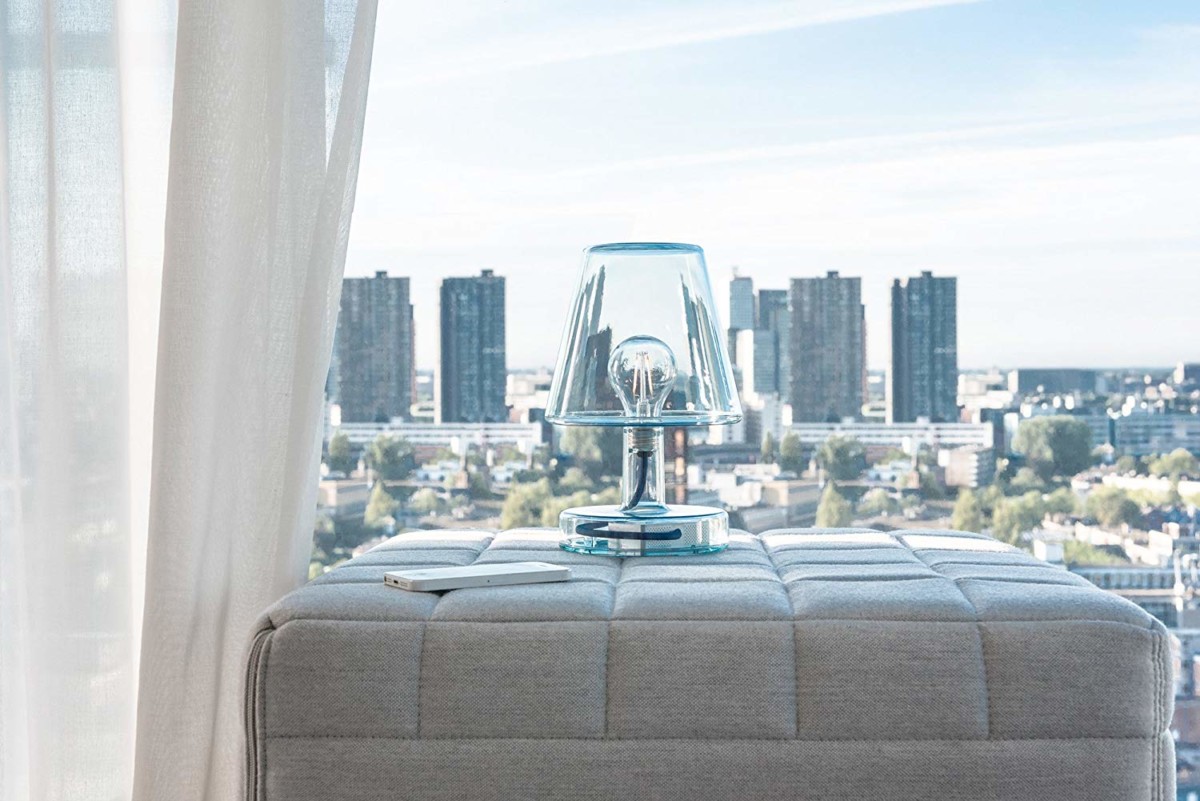 Fatboy Transloetje is a transparent little lamp that is handy indoors or outdoors. It's touch-sensitive and projects light instantly. It comes in different fun translucent colors with an old-fashioned light bulb. Fatboy also includes a wireless charger.
With its flexible gooseneck feature and eye-care touch sensitivity, VicTsing Desk Lamp can be adjusted in five different levels. Each level has its range of color temperatures. It's also one of the most eco-friendly lamps in the market today as it emits 75 percent less energy than a standard incandescent light.
The AJ Table Lamp features an asymmetrical shape and a head that tilts to efficiently project light where it's needed. The lamp was created specifically for the Royal Hotel in Denmark. Its form is sleek and smooth, making it suitable for contemporary home or office interior.
With its fashionable, vintage design, Tomons Natural Wood Desk Lamp complements both classic and modern interiors. It's made from premium quality wood and has a rustic Scandinavian appeal. It also features adjustable "arms" so it can be easily attuned in the right angle or height.
Adorable and white, Ceramic Bunny Lamp is a porcelain bunny with a tail that lights up. Its quirky design creates a charming look and feel, apart from an ambient light that is great for the bedroom or living room. The bunny's light bulb is made of energy-efficient LEDs.
Sporting a vintage-inspired industrial hanging lamp, The Sullivan Lamp is a handmade fixture made in New Orleans, Louisiana. With its red, putty cord, the lamp also features an unfinished brass collar for a rustic look. It has an enamel-coated metal shade mixed with white interior, plus a durable cord that comes in different colors.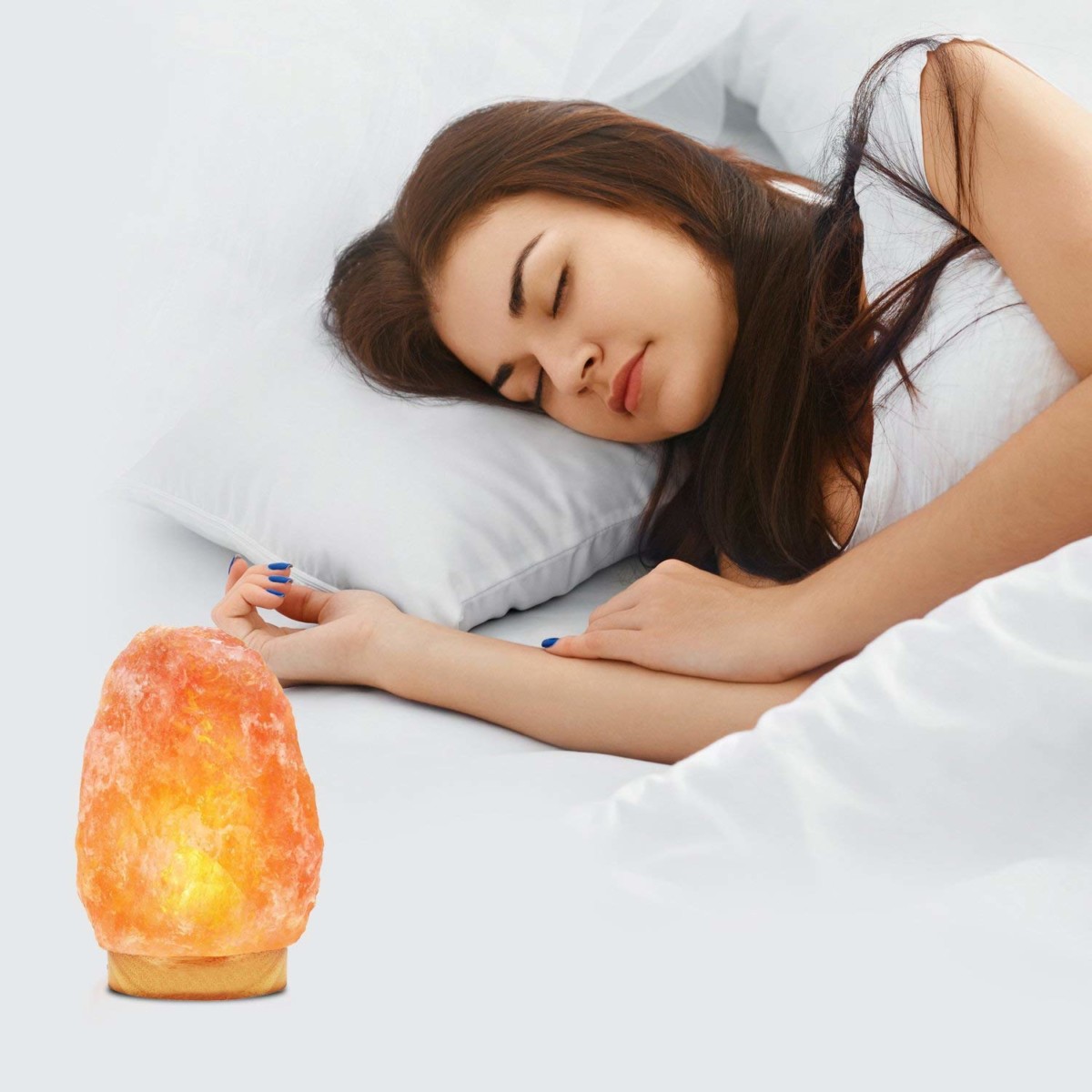 Designed, hand-carved, and imported from Pakistan, this Himalayan Glow Natural Salt Lamp is extravaganza at its finest. Its base is made from Neem wood recognized for its durability and termite-free properties. The salt itself works like an ionizer that instantly purifies the air.
Designed to illuminate a large area, the Atlas Floor Lamp has an adjustable base and joints. It features a handy foot step switch for easy use and has a smart outlet compatibility.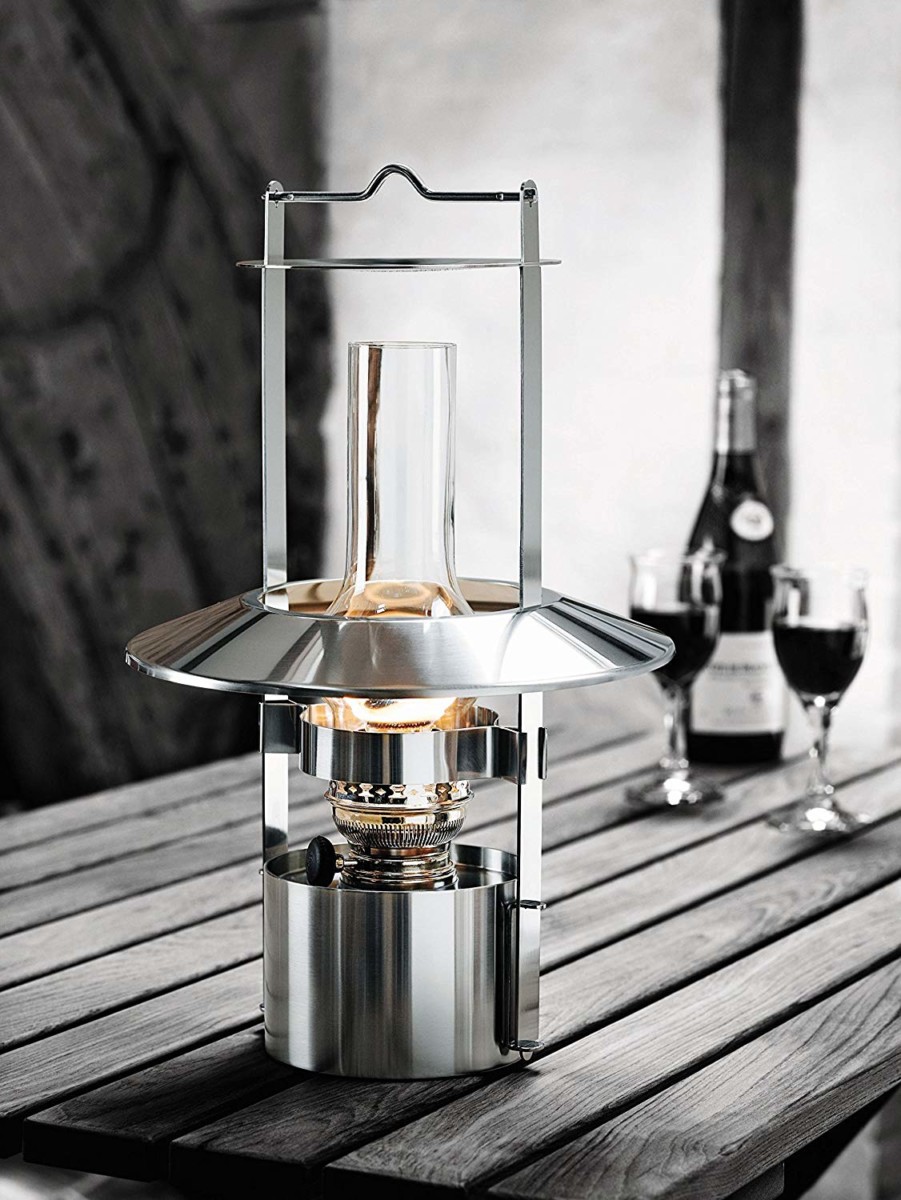 Sporting a classic ship lamp look, the Stelton Ships Lamp is designed to keep the wind out when the lamp is used outside. It features a minimalist and cylindrical stainless steel design. The lamp can be hung using a steel holder, put on top of a table, or on the ground.