Regardless of how short or long you've been in the design industry, it's important that you don't stop learning. There are tons of free resources online where you can acquire new skills and use new tools to improve your work.
Every day is the best time to build and practice good design habits to help you sharpen your skills and master your work. Constant study and practice will help you gain confidence in your abilities to tackle big design projects on your own.
It takes time, dedication, hard work and resources to be an excellent designer. But once you have acquired the skills to help you become one, they will stay with you for life. Regular practice helps you develop a good eye for aesthetics that will be useful in whatever type of design your future clients require.
Tips and Resources to Help You become a Better Designer
With e-commerce sites depending mainly on web designs to catch the attention of their target market, the demand for great design skills and tools increase day by day. Here are tips on how you can stand out from your competition.
Take design courses online.
Designers usually have two problems when it comes to keeping themselves updated with new skills and techniques: time and money. If you're pressed for both but need to learn a new technique, look for interactive tutorials.
These online classes train you to acquire new skills or help you understand how a new tool works. Most of these online courses apply intuitive learning and can be a big help to your future design projects.
An excellent example of interactive tutorials you can participate in is Canva's 30 Interactive Design Tutorials. If you don't have the time to finish all 30 classes, here are three lessons you can start with:
Color Relationships

– is an online course that helps you utilize colors in a design the right way. It will also show you how to create significant color associations to create visually appealing graphics.

Font Pairing Basics

– is a crash course on how you can quickly pick out fonts that underline the site's message and make the design look beautiful.

The Art of Alignment

– is a tutorial to help you create an impressive layout – one that provides a stable structure and purpose to your design.
Visit design websites/blogs.
Learning is an ongoing process. With an industry that moves and changes quickly, it's easy to get lost and become irrelevant in your field.
It's important that you stay updated and learn new techniques all the time. You can do both by visiting design blogs. Here are some websites you can regularly check for the latest design news and trends:
DesignTaxi

– is more than a design-centric site. It also covers advertisement topics and tackles social media trends.

Artwork Adobe

– is a cool graphic design blog. It also features marketing news.

FastCo Design

– is a blog that aims to provide design inspiration every day.
Apart from following blogs, you can also read design books to keep your mind sharp. Here are two must-read design books you can explore:
Take advantage of the free design tools and materials available online.
There are tons of design websites specially created for new designers. Most offer tools and materials to play around for free. You can create or build your portfolio using these resources. And because they're free of charge, you can edit and improve your work anytime without shelling out money.
Get inspired.
Looking for inspiration to do your work is not a silly notion. The truth is, the best designers create their masterpieces when they're inspired.
Design inspiration is important because it can make you interested in all sorts of things: the structure of the design, the tools and materials used to build it, the inspiration behind it, and so on. It also keeps you open minded.
One of the best ways to show how a design inspiration changes or solidifies a brand is through a logo. A great example of design inspiration is the iconic Starbucks logo – a mermaid with two tails.
At first, the logo was a topless mermaid that was supposed to be as seductive and alluring as their coffee. But, when the logo was put on delivery trucks, the bare-breasted mermaid became a visual problem. Inspired and challenged, Starbucks' design team restyled the mermaid's hairdo to cover the trouble spots.
Follow interesting designers on social media networks.
One of the best things about social media today is the pool of the newest and most promising people in your field. Twitter, Instagram and Facebook also provide a channel for you to interact with the movers and shakers of the design world. A simple hashtag search will present you with options on who to follow and inspirations from the works of other designers.
It's also important you follow artists that use medium different from yours. Limiting yourself to designers who are part of your niche can hinder your growth as an artist. It's important that you also learn to appreciate other mediums because inspiration can come from anywhere.
Join design communities – off and online.
Unless you've already established a name in the design industry, your design alone will not speak for itself. Like in any business, connections matter.
The most famous designers today are well-known because they've built a reputation. They do not only deliver high-quality outputs, they also self-promote, attend conferences and participate in offline and online networking.
Make it a point to join reputable design communities to help you build a reputation for yourself and your work. You can check out How Design – one of the most popular design forums online – and Yanko Design – one of the largest design communities on Facebook.
Let others critique your work.
It's one of the toughest things you have to experience, but if you really want a career in design, you must ask for honest feedback about your work.
The online design communities can be a big help as most members are also web and graphic designers. They can give you honest assessments on the positive and negative points of your work.
Getting feedback is a key to improving your design techniques – and other skills for that matter. Even if you're afraid of it, criticism can help you see your work in a different perspective. Critiques can also help you spot the mistakes you may not even know you've made.
Experiment all the time.
When it comes to design, you can approach your work in different ways, but only a few of the methods will suit perfectly. You only get to recognize which methods work best if you've practiced and experimented with different approaches.
Make time to play around with fonts and colors – two of the most crucial elements in any design project. Learn as much as you can about their meaning and psychology.
Practice with different typefaces and color palettes to evoke the right mood you want to present. The more you practice and experiment, the easier it will be for you to implement what you've learned on your new project.
Remake or repurpose your old designs.
Your best design a year ago can still be enhanced right now. As design trends come and go, you get the chance to remix or remake your old designs using new skills and tools to create something totally different.
This is an exciting process to see your design in a different light and to realize what you've learned since. Using new techniques and materials on old designs can also help you practice newly acquired skills so you're fully adept on them when a new work comes.
You may also remake designs of others, especially those that give you inspiration. However, it's important to note that remaking the work of others must only for your personal design exercise. Do not pass someone else's work as your own and never infringe copyrighted work.
Build your portfolio.
Little by little, you can start collecting your best work in one place. There are a lot of free web options to showcase your portfolio. You can create a website or use a free blogging site to display your designs.
Having a portfolio – especially if it contains more than a handful of designs – helps you build a reputation in the design world. It also increases the chance for potential clients to notice your work.  
Web Design Elements: Building Blocks of a Good Design
A website requires a lot of elements working together. As a designer, it's your job to filter out which elements are necessary and which ones are nuisance-disguised-as-must-haves. Here are four elements every website must have:
The Search Box
It's almost a sin to forget the "holy" search box, especially on content-heavy sites. The search box is arguably the most used design element. Even if the website content is organized and categorized correctly, users often use the search box to look for specific information.
This is not a surprise since the search function makes the lookup fast and easy. A simple search box, particularly for complex websites, goes a long way in giving users a better user experience.
The About Me Page
It's ironic that the About Me page is one of the most neglected pages in design development when it's also one of the most important sections of the entire site. Whatever product or service you sell, you have competition online.
Consumers always make sure to know or "meet" the person/team behind the product or service they're buying. If the About Me page is blah, it can raise suspicion or hesitation. And even a slight reluctance can make your potential customer leave your website and instead go to a competition who has a more decent About Me page.  
The Coming Soon Page
Designing a Coming Soon page is important because completing a website takes a while. Also, if you're designing an e-commerce site, there is always a page intended for the "coming soon" items. As such, it's necessary for you to design an engaging page to avoid users from feeling disappointed when they click the section.
A generic "Coming Soon" notice from a domain registrar or web host looks and feels unprofessional. At the same time, devoting time to design the page that will eventually be edited is a waste of resources. Your job is to design a simple enough page that will notify visitors of what they can expect from it.
You can provide information on what will eventually be presented on the page and when it will be visible to the public. You can also use the page to invite leads to sign up for updates (good for email marketing) or be a beta user.
The Call-to-Action Button
Most of the time, leads just need that one last nudge to turn them into actual buyers. That nudge can be the site's call-to-action. The most popular CtA display on web interfaces is the clickable button.
When clicked, the button "performs" an action or directs to a different page that asks the users to take action. Designing a CtA button requires familiarity to the site's niche and its target market. Font and color psychology also play a fundamental role in designing this element.
The Freebie Websites Every Designer Must Know
If you're a web designer, the internet has a huge collection of resources that can enhance and enrich your design. In fact, the list of online resources available to designers today is quite impressive – especially because most of them offer free tools and materials. It's also wonderful to see the design community being supportive of one another.
Dribble is among go-to websites of designers for freebies. It implements a keyword-tagged system for easy search. Designers can look up a design posted no longer than three months. New free materials are uploaded almost every day.
CSS Author is one of the premier online resources of free web design odds and ends. The site offers a vast repository of freebies especially for graphic design. It's also a good resource for mockup designs, wallpaper samples, UI design kits, web themes, vector graphics and a lot more.
Web Design Freebies offers a variety of free design tools and materials for creatives. It primarily delivers free fonts, icons, UI kits and PSD templates. Tumblr powers the site.
NetTuts is a popular website that offers free design bits and pieces. Users can download mock-ups, UI kits, backgrounds, icons, text effects and more. All freebies are applicable for commercial and personal projects.
Pixel Buddha offers a vast collection of free and premium high-quality design resources. The site boosts a hassle-free user experience, thanks to its sleek user interface. Everything a web designer or developer needs is available on the site.
Behance is a popular source of design freebies. The site is an online community of designers – amateurs, hobbyists and professionals – who share their portfolios with everyone. Behance users share the links to the graphic design tools and resources they've used on their design.
Design Shock offers an impressive collection of free icons, templates, GUIs and CSS frameworks, among others. The site catches the attention of users with its set of geometric background images that can be used as a wallpaper on desktops or handheld devices. The images are colorful, vibrant, funky and come in a variety of styles.
DB Freebies is an online resource for free stuff designers and developers from two sources: Dribble and Behance. The site makes it easy for users to look and find the tools and materials they need in one place. It has over a thousand of freebies updated almost every day – most of which are EPS vectors, PDS mockups and fonts.
DevianArt is one of the most popular resources of design freebies online. It's also ideal for references, thanks to its enormous art gallery. The site offers freebies like vectors and UI design resources. For easy research, users can find what they are looking for according to categories.  
Smashing Magazine presents a freebie section jam-packed with high-quality design tools and materials. Much of the stuff found on the site are 100% royalty-free. Most can also be used without attribution.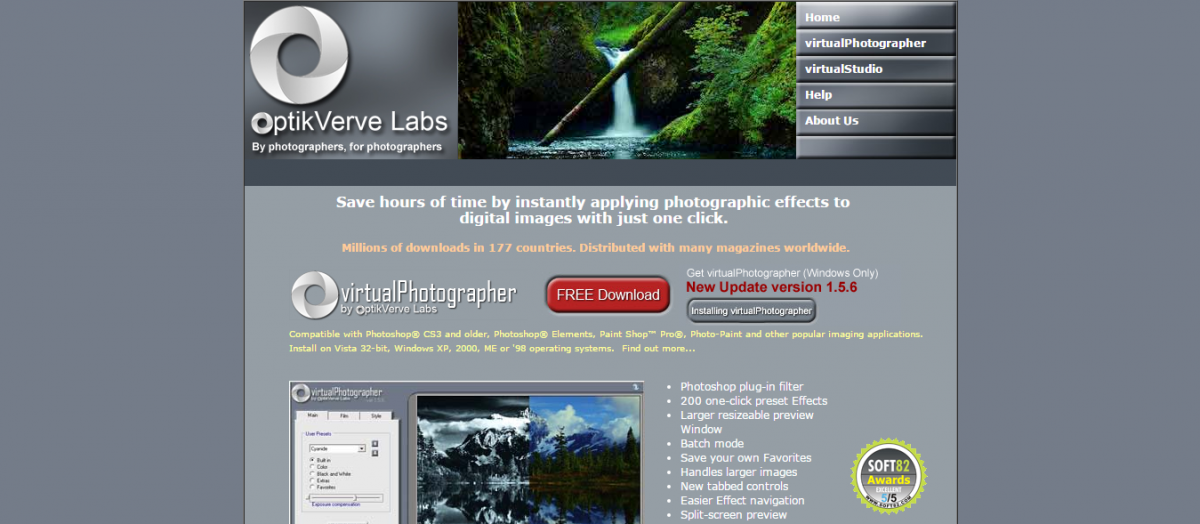 Optik Verve Labs offers Virtual Studio, a complete digital photo editor app, for free. The site also presents free plug-ins especially designed for photo editing software. It also showcases Virtual Photographer with 200 one-click preset effects.
Freebiesbug is a web design blog that offers free and high-quality design resources. Users can directly download Photoshop, Illustrator, Sketch files and lot more from the site. All freebies are available for commercial or personal projects.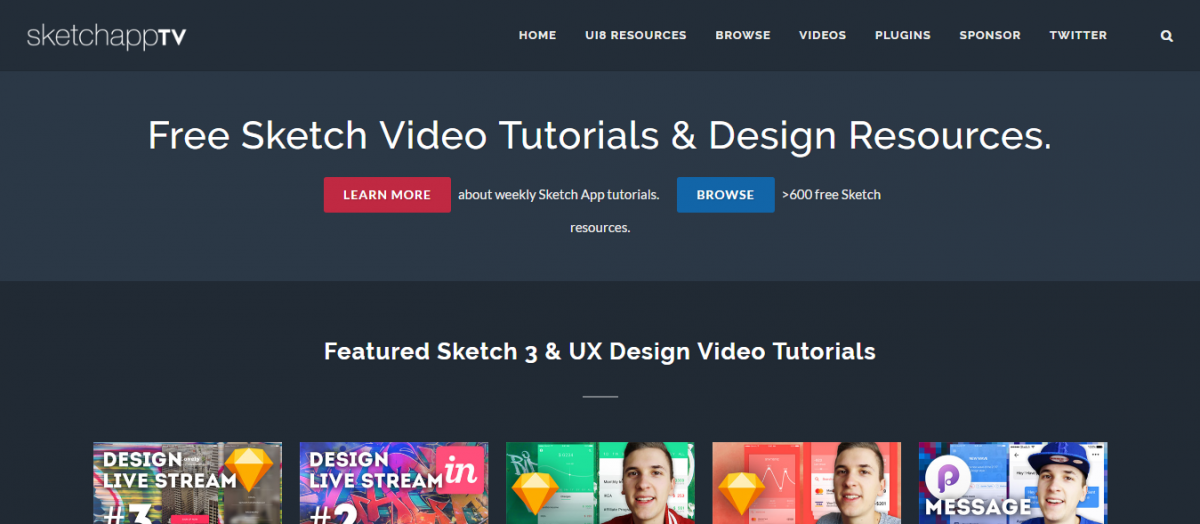 Sketchapp TV delivers all sorts of Sketch 3 resources for designers and developers. Users can choose between free and premium User Interface and User Experience resources. The user-friendly site is a big hit with amateur designers.
FlatIcon, as the name suggests, is an online resource for flat icons and vector icons. The site has over 70,000 icons, most of which are available for free. It offers a free plugin so users who work with Photoshop, Illustrator and After Effects can have direct access to all the icons on the site's database.
Dezignus is an e-commerce of graphic design resources. It has a huge collection of designs for business cards, posters, pamphlets, illustrations, shirt designs, book covers and a lot more. The site also has a plethora of vectors, background textures, wallpapers and Photoshop brushes. Some of the design tools and materials are available for free.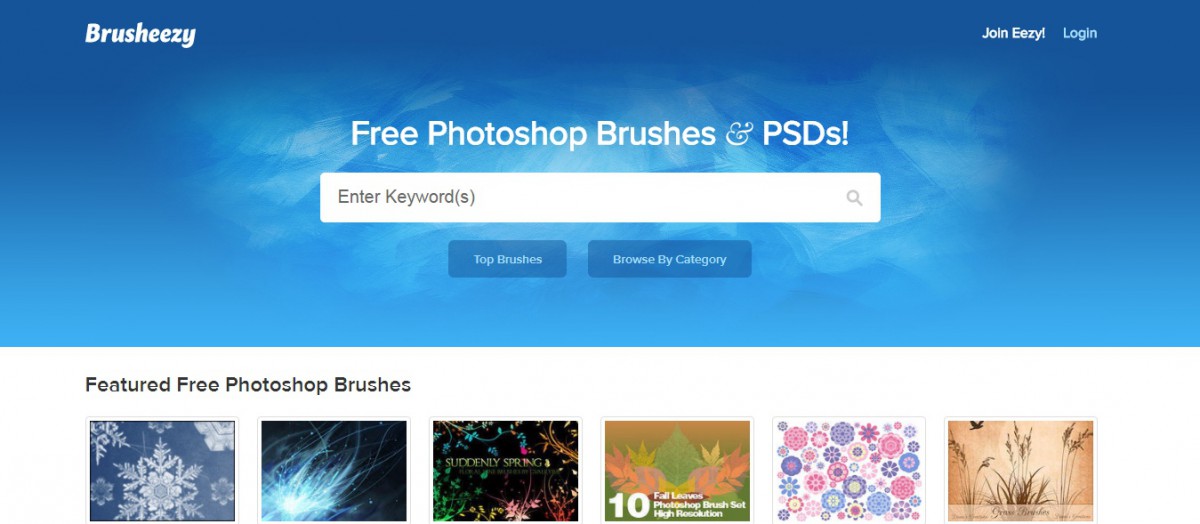 Brusheezy offers Photoshop brushes, textures and patterns free of charge. The site also features other design resources such as print mockups and fonts. All freebies are viable for commercial and personal projects.  
Fribly is an online collection of design freebies from all over the web. The site organizes and presents the free stuff so users can easily search for what they need. All resources posted on the site are free of charge and available for both commercial and personal projects.
Iconfinder, as the name implies, is an online resource that lets users find the perfect icons for their designs. Most of the icons on the site are available for free. For easy search, designers can use the site's category section.
Subtle Patterns is a curated resource of tillable patterns. The site is created by designer Atle Mo to give back to the community. Users can look for and download the free patterns for their commercial and personal projects.
Icon Deposit offers free icons and more. The site also provides a collection of buttons, mobile app UIs, mockup posters, brochures and more. All tools and resources on the site are submitted by designers from all over the world. Cool and useful freebies are upvoted and "liked" the site's members.
Hongkiat.com is one of the go-to sites for designers and developers for top-quality tools and resources.  The site offers graphic freebies like fonts, icons, themes, pictograms, infographics and more. It also showcases inspirational pieces of artwork and photography.
Design Deck offers free and premium downloads of design resources. The freebies are categorized under the "Freebie Section" for easy viewing. All tools and materials are viable for business and personal projects.
PixelsMarket offers a new freebie every week. The site has a collection of free and premium resources mostly used for designing social media platforms.
Brands of the World offers high-resolution vectors and logos primarily for commercial projects. The site presents pretty much everything web design related. Users can also check out the portfolios of great brands and popular designers posted on the site. Most of the tools available are for free.
FreebiesJedi delivers ready-to-use templates for business cards, brochures, resumes and a lot more. The site also hands out sample designs for WordPress themes, icons, images, infographics, among others. The free samples are meant for commercial and personal projects.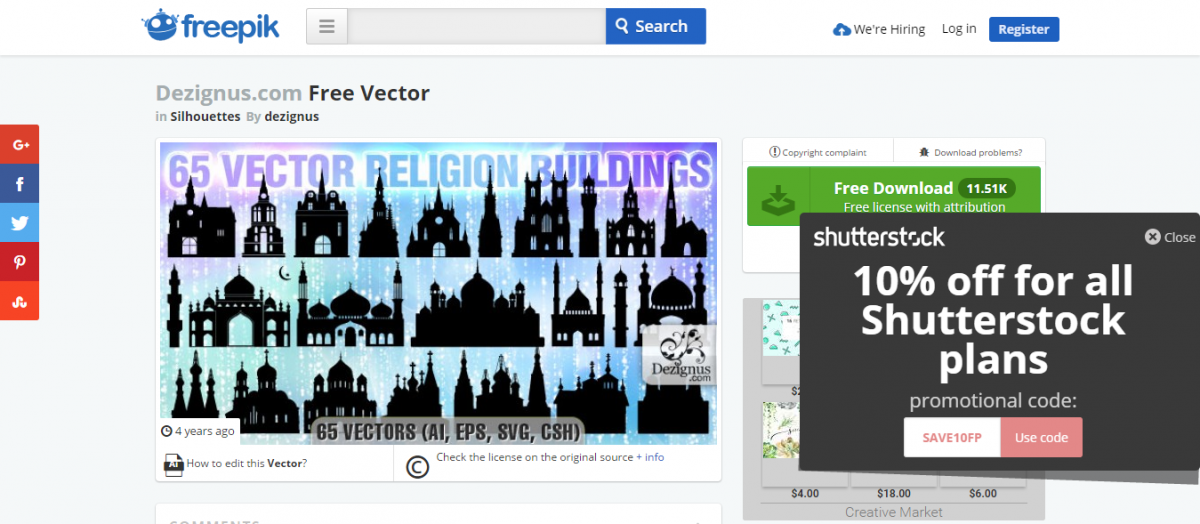 Freepik is a vast online resource for free vector designs. The site also offers logos, illustrations and PSD files for commercial and personal projects. New free designs are updated daily.
FreeVectors is available for everyone who loves or needs free vectors. The site is an online community of designers and vector enthusiasts who upload vectors and images to share with others. Free vectors are available for personal use. Several vectors for commercial projects are also available free of charge.
Designer Mill is a curated space designers use to share freebies every day. The site primarily offers free fonts and mockups. All freebies are for commercial and personal projects.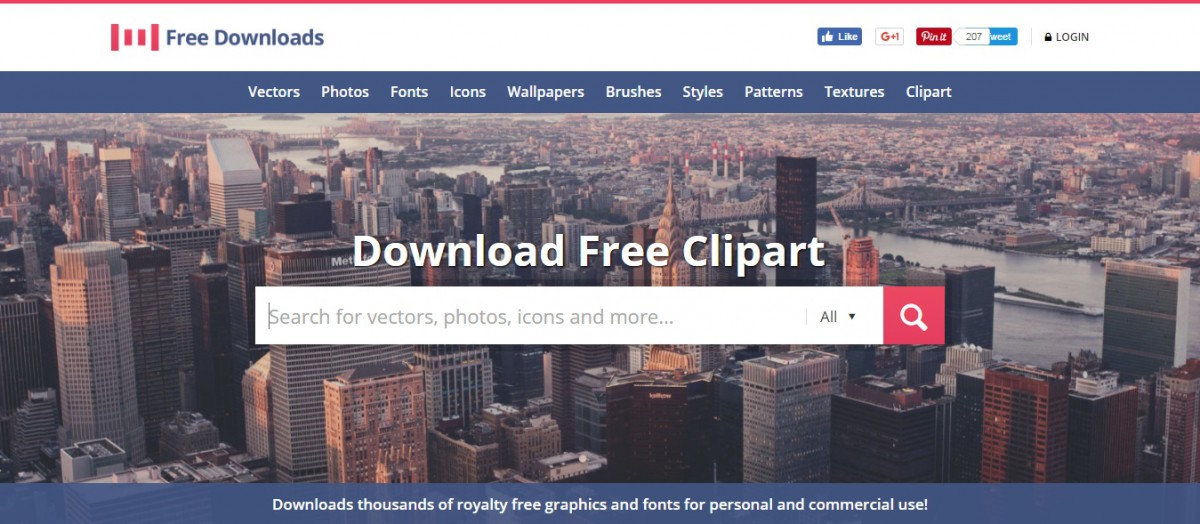 1001 Free Downloads is an online resource that makes things convenient for designers and developers, especially newbies. The site searches the web for the top-quality and royalty-free images. It also delivers in-house UX design resources for fonts, gradients, brushes and PSD files.
GraphicBurger is an intuitive, interactive online resource for design tools and materials. The website offers to satisfy the hunger of designers for free juicy designs. All designs are viable for commercial and personal projects.