As an independent contractor, you must always stay on top of your tax obligations. Unlike employees who have the benefit of their employer's support, you are on your own. The better you understand the 1099 form, the easier it is to comply with your tax obligations.
Here is a look at the main things you need to pay attention to when planning how to calculate taxes for 1099.
1. There are Different Types of 1099s
As of 2021, there are 20 types of 1099s. The 1099-INT is usually sent out by banks and investment firms if you earned more than $10 in interest that tax year. A 1099-DIV is sent for dividends earned. The 1099-G is sent when a taxpayer has received money from local, state or federal government such as unemployment benefits or a tax refund.
Other commonly used 1099s include the 1099-R for retirement payouts/distributions and the 1099-S for gains made from real estate transactions.
In the past, independent contractors would get the 1099-MISC but the IRS made changes starting in the 2020 tax year. So now as a freelancer, you should receive a 1099-NEC from your client if you earned at least $600. That said, even if you did not receive a 1099-NEC from a client, you are still required to report all freelance income earned when you are filing your taxes.
2. The IRS Gets the 1099 Too
To ensure accountability, the IRS will also receive the same 1099 sent to you. Some of your clients will send the 1099 to you and the IRS simultaneously. However, others will want to wait and collect all IRS copies, so they can summarize and send to the IRS electronically.
The deadline for mailing the 1099 to the IRS is January 31 for most taxpayers but others are due on February 15 and the end of February.
3. What If You Don't Receive Your 1099
As a freelancer, you must maintain a record of all your transactions to ensure you have received all tax documents in good time. If you are expecting a 1099 but have not received it, get in touch with your client, and ask for the missing document.
If you still don't receive the 1099 in time, you are required to file your returns by the tax filing date of that tax year. You will usually include the pay under miscellaneous income.
Remember, as an independent contractor, the onus to pay your taxes is on you and not your client. If the client sends a 1099 to the IRS but you do not receive it for any reason, you will receive a bill from the IRS stating that you owe taxes.
4. Make Sure Your Address is Correct
When reporting your income to the IRS and state tax authority, your client will use the address that they have on their records. This will also be linked to your Social Security number. An incorrect address is not in your best interest for multiple reasons.
Therefore, if your address has changed at some point during the tax year, make sure you communicate this information directly to each client.
5. Report Errors Promptly
You want to pay only as much taxes as you need to, so make sure to identify and resolve any errors on your 1099 quickly. If you are receiving forms from multiple clients, resist the urge to place them on a pile and wait to read them closer to the deadline. Instead, read through each incoming 1099 as soon as you get it.
You want your client to correct any anomaly before they send a copy of the form to the IRS. In the event that they have already forwarded the inaccurate form to the IRS, request them to send you a corrected form. The 1099 has a box where the client indicates it is a correction of a previous form, so the IRS does not consider it a fresh submission and adds the amounts.
6. Do Not Ignore Any 1099
Computerized matching is the key to IRS' drive for taxpayer compliance. Using your Social Security number, the IRS will match the information on each 1099 it receives against the form 1040. If the two are inconsistent, you may receive a CP2000 notice informing you that you owe the government more taxes. This is why you cannot afford to ignore any 1099.
If you disagree with a particular 1099 but cannot convince your client to cancel or correct it, explain your point of view on your tax returns. Ideally, your viewpoint should include a reference to the particular section of the tax law that supports your position.
7. If Unsure, Ask for Help
As a freelancer, you are entirely responsible for filing your taxes. However, unless you are a tax professional, you might be uncertain at times about what you need to do. Tax compliance is so important that you should not hesitate to ask for help if you are unsure. Reach out to the IRS or consult with a tax advisor.
For instance, if you do not receive a 1099 and reaching out to the client fails to resolve the issue, you could contact the IRS. The IRS may in turn get in touch with the client on your behalf.
8. Remember State Taxes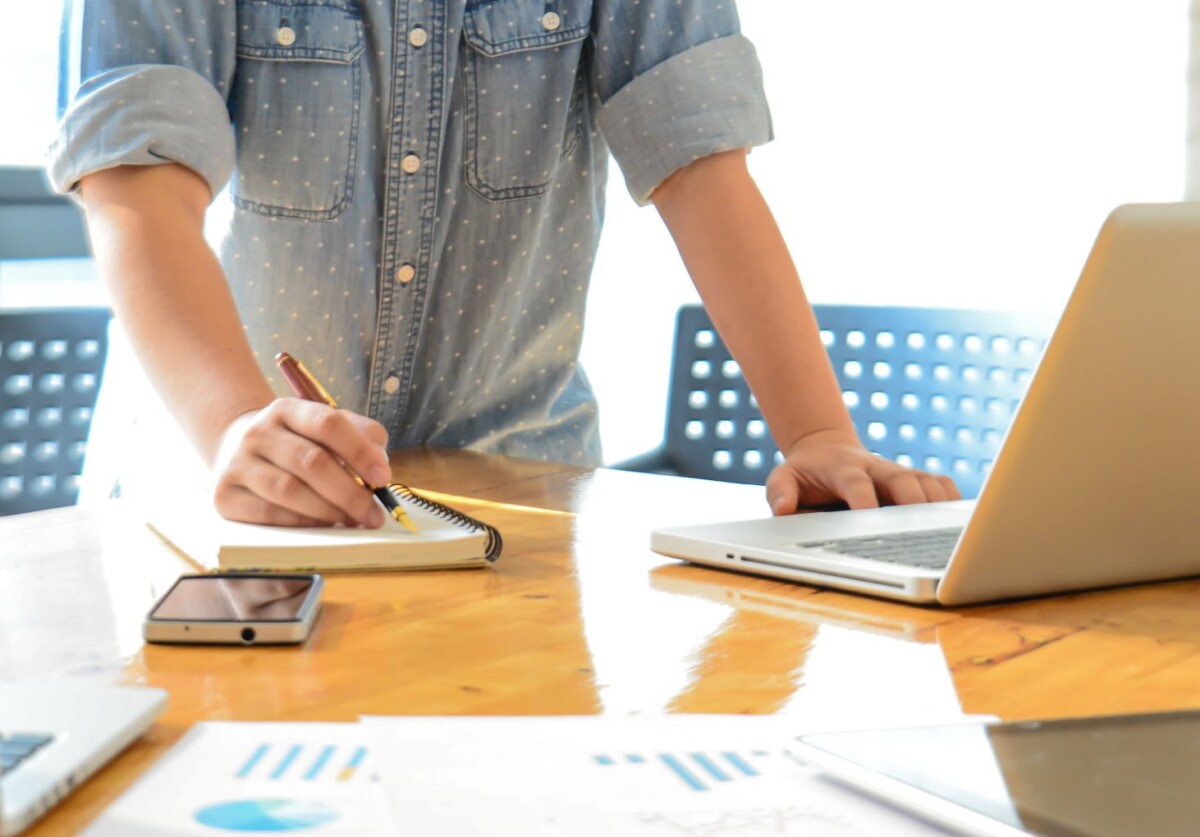 Most states will receive the same information your client sends to the IRS. So if you missed out a 1099 when making your federal tax returns, your state's tax authority could eventually catch up with it.
Wrapping Up
The 1099 form is used to report the income you earn as an independent contractor over the tax year. You won't always receive all your 1099 forms, but that does not in any way diminish your obligation to report the income when filing your taxes.
You do not have to send your 1099s to the IRS but you should report any errors on the forms. Reach out to a tax professional if you are unsure about how to report your income to the IRS.