If you run an online business (or any business for that matter), the chances are that you're continually researching on some of the emerging trends in your niche.

Indeed, any prudent entrepreneur would want to keep abreast of every industry development. That way, you can always prepare yourself adequately for any emerging opportunities or challenges, which is crucial to staying ahead of the competition.

In the fast-paced world of commerce, it's better to be an early adopter than a late adapter.

Now, there are numerous resourceful online tools that you can use to stay on the cutting edge of technology and information. Google Trends is one such tool.
What Is Google Trends?
Google Trends is a powerful SEO tool by Google, which you can use to search popular trends surrounding your products, services, and industry at large. Using this tool, you can establish the popularity of a search term or phrase in Google by analyzing the search volumes of that keyword over a given period of time.

Besides checking how much interest a particular keyword generates, Google Trends can also help you to determine whether a trend is on the incline or decline. What's more – the tool can offer you more insights into the demographic aspects of your target audience, as well as highlight popular topics and queries related to your specific search term.

All of this information is crucial to your digital marketing campaigns. And if you're into search engine optimization (SEO) marketing, you'll find every bit of data on Google Trends worth your time.
How to Use Google Trends to Grow Your Business
As resourceful as Google Trends is, it's surprising to note that the tool is often underutilized. Even many professional SEO agencies don't seem to appreciate the significance of Trends. But if used properly, Google Trends can make a world of difference in terms of boosting your SEO marketing efforts.

The following are tips on how to use Google Trends to exert maximum leverage in your SEO marketing campaigns.
1. First Things First…Appreciate the Importance of Google Trends
To use Google Trends efficiently, you'll need to begin easy by appreciating the importance of this powerful SEO tool.

According to statistics, companies that rely on data-driven research are up to six times more likely to be profitable compared to those that don't. And as Google Trends is a data-driven SEO tool, every information counts.

Whether you're using Google Trends to analyze past trends or predict future ones, you should never disregard any suggestion that the tool offers. Remember that unlike many other SEO tools, Google Trends captures information from actual trends as opposed to data generated automatically by AI algorithms.
2. Use Google Trends to Find Lucrative Niches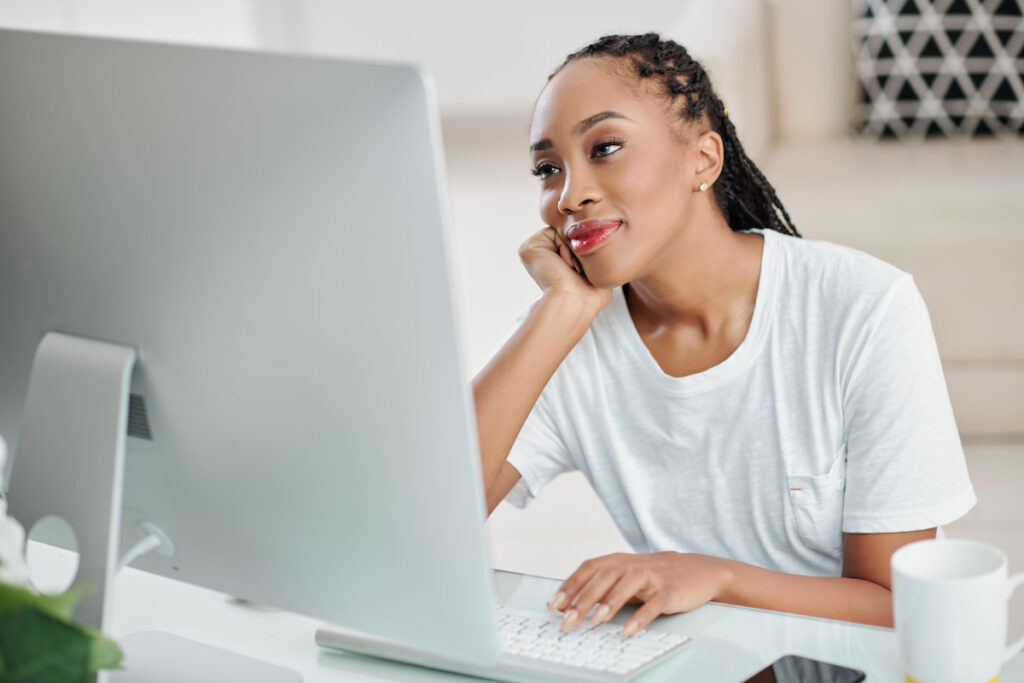 Finding a suitable niche is a challenge that millions of aspiring entrepreneurs face all over the world. Many investment experts advise choosing a niche that you're passionate about.

However, passions alone do not guarantee success in any particular niche. The niche should also be lucrative enough.

Using Google Trends, you can predict how a particular niche has performed over a given period of time and determine whether investing in the niche is a sound decision or not.

First off, you'll need to determine the time range within which you intend to assess the performance of the niche. You can begin with a range like 'Past 12 Months' if you wish to assess the performance of that niche over the past one year.

After that, you can increase the range to, say, '2010 – Present.' This will give you a better overview of how the trend has performed over a reasonable duration.

For instance, you may observe a steady decline in the search volumes for certain stationery items over the past one year. This doesn't necessarily imply that the demand for such items is dwindling.

Instead, it could mean that the demand was temporarily affected by the ravaging COVID-19 pandemic, which has seen students study from home and employees also work from home. If you did a search for the same keyword over five years, you'd note a significant difference in interest for the product.
3. Use Google Trends to Find Geospecific Niche Topics
There's a reason why certain products generate higher interest in some regions than others.

Whether you're considering setting up a business or boosting your SEO campaigns, Google Trends can clue you in on how your products (will) generally perform in your target region.

When using Trends to find how popular your niche is in a particular region, the conventional wisdom is to focus on a much smaller area.

Ordinarily, you'd begin by assessing how much interest your products generate over a sizable geographical location, such as an entire country. Thereafter, you can narrow down your search to smaller jurisdictions, such as your state, province, or city.

As you can see from these links, the key phrase 'wedding ring' trends differently across the United States than it does in the state of Oklahoma.
4. Use Google Trends to Find Seasonal Products and Establish Their Peak Seasons
Google Trends can not only help you to find seasonal products. It's also instrumental in establishing the peak periods for such products.

Christmas tree is one of the most popular seasonal products out there. As you most certainly already know, these trees are mostly relevant around Christmastime.

When you search for the phrase 'Christmas tree' on Trends over the past one year, you'll end up with a curve like this, which is nearly U-shaped.

From the curve, it's evident that the demand for Christmas trees is almost ZERO between the months of February and June. The demand then begins to pick up slowly around July, before peaking from mid-November to early-December.

If you operate a business that deals in Christmas tree, the first insight you'll get from Google Trends is that your products are highly seasonal. Most importantly, Trends will reveal the actual period when Christmas trees are in demand.
5. Use Google Trends to Find Suitable Keywords
Not only can Google Trends help you to find a lucrative niche, it can also be resourceful in selecting the right keywords to use for your content marketing needs.

It's only logical that you'll begin by searching a specific keyword on Google Trends and establish a general rise in the interest for that particular keyword. But while a trending keyword is good news in terms of the demand for the products related to that keyword, it doesn't necessarily guarantee higher profit margins.

For instance, let's assume that you're planning to set up a vape shop. Now, there could be several other vape retailers in your city using some of the popular keywords related to the vaping industry. When you search a phrase like 'best vape supplier in Los Angeles' on the Google search engine, you might end up with several companies showing up on Google's search engine results page (SERPs).

So, how do you make sure your business ranks high up on SERPs?

The secret lies in looking at the 'Related queries' section on Google Trends, which is located on the right side of the 'Related topics' section. To stand out from competition, you should opt for related search queries and keywords that are a bit unique but still related to your business.

For instance, while running a search on 'best vape supplier,' Google Trends might recommend related search terms that include the words 'quality,' 'vaporizer,' and 'e-juice.'

So, instead of 'best vape supplier in Los Angeles,' why not consider 'best supplier of quality vaporizers and e-juices in Los Angeles?' As you can see, the second search phrase is less vague and more specific, hence is likely to generate leads faster than the first.
6. Use Google Trends to Find Relevant Product Categories
We've just pointed out how useful Google Trends is in pointing you towards relevant keyword variations. We've also highlighted how crucial that is in edging out competition, as you can then adopt powerful keywords in your content and capitalize on search phrases related to your products or services.

However, that's not as far as Google Trends goes in helping you stay ahead of the pack. By offering additional keyword suggestions, Trends can also help you to find suitable product categories for your commodities.

When you search for a term like 'CBD,' on Google Trends, some of the related keyword suggestions in the 'Related queries' section include 'CBD flowers near me,' 'TLC CBD tea,' Trubliss CBD gummies,' etc.

Ignore the brand names like TLC and Trublis. From the results above, it's evident that if you're planning to set up a business that deals in cannabidiol (CBD) products, there are numerous product categories that you can opt for. Examples include CBD flowers, CBD-infused teas, CBD gummies, etc.

So, not only can you use Google Trends to find alternative keyword suggestions to optimize your content, but also find related product categories.
7. Use Google Trends to Plan Your Content
You're probably already familiar with the good old saying, 'content is king.' However, for any content to be relevant to the target audience, it must be original, creative, informative, and timely.

It's reassuring to note that Google Trends can help you achieve all of these crucial requirements. The tool is mostly useful in keeping your content fresh all the time.

According to Trends, the demand for camping gear in the United States tend to peak from May to October. Which means that most Americans go camping around these times.

Now, to optimize sales, you can consider creating content about 'how to shop for quality camping gear' during the months when the demand for camping gear is highest. Then, immediately after the camping season comes to an end, you can focus on creating content around topics like 'how to store your camping gear properly' or 'how to fix your broken camping gear.'

That way, you'll be able to drive traffic to your website regardless of whether you're selling your camping products or not.
Conclusion
There goes our definitive guide on how to use Google Trends to find opportunities. Remember, Trends is completely free to use, which probably makes it the most affordable yet effective SEO tools.