Last Updated on June 23, 2023
Moving to San Diego? We are here with a complete guide to moving to San Diego along with some tips and checklists.
Let's start with an introduction of San Diego:
San Diego, one of the most beautiful cities in California, is located on the Pacific Coast and is the 8th largest city in the United States. It has a population of 1.4 million people, a large proportion of the population of San Diego consists of foreigners who come to San Diego for a job or higher studies. More than half of the population of San Diego consists of single people.
The climate in San Diego is very pleasant. The summers are not very hot, similarly, winters are not too cold. It is in close proximity to amazing weekend destinations.
Now as we have gone through the introduction of San Diego, let's read some tips for your move to San Diego.
Tips for moving to San Diego
Cost of Living
You will have to spend a pretty penny to stay in San Diego as it is one of the costliest cities to move in. The cost of housing in San Diego is very high and which contributes to the high cost of living in San Diego.
A 1 room apartment in San Diego will cost around $2000 and a 2 room apartment's cost would be approximately $2500. Other factors that contribute to the high cost of living are groceries, transportation, etc.
San Diego Neighborhoods
San Diego has some amazing neighborhoods that can make your stay interesting and worthy. If you want to be around young college students, and fancy beaches fascinate you, you are a shopaholic then La Jolla is the right place for you. If you are relocating along with your family, you are meant to be in Little Italy, where you find amazing recreational activities, parks, playgrounds, pedestrian streets make this place worth staying for families.
If sports fascinate you the most, then East Village would be the best for you. You can plan to move to North Park where you can explore some amazing dishes and unique flavors. Except for this, there are many more wonderful neighborhoods in San Diego.
Find a place to live
Before you move to San Diego, search and finalize a place to live. There are amazing neighborhoods where you can buy or rent a house like University City, Torrey Hills, Carmel Valley, etc. Make sure that you buy or rent a house that is not more than 10 miles far from your work location.
The reason behind this is that San Diego is very crowded and you will always get stuck in traffic. Usually, people commute by their vehicles in San Diego because most of the routes of public transport do not include the locations where maximum offices and industries are located. Or you can simply plan to live in those areas that are close to offices and industries.
Moving alone to San Diego
Are you moving alone to San Diego? No worries. You will find plenty of single people in San Diego who are ready to mingle or make new friends. Single people in San Diego can be found exploring the restaurants, beaches, etc. You can find people strolling on the beach, riding their bike, checking out the beachside shops, playing with dogs on the beaches, etc.
Outdoor Activities in San Diego
There are plenty of outdoor activities in San Diego to have an amazing and fun-filled weekend. You can go to the beach for swimming, other activities including hiking, kayaking, cave exploring, etc. However, be careful while choosing the beach for swimming, because swimming at some beaches can be dangerous for you. Other fun events are Halloween, beach parties and dances, etc.
Some more destinations to have an amazing weekend are La Jolla Cove, USS Midway Museum, Balboa Park, and Birch Aquarium. Moreover, other places that are in close proximity to San Diego are Los Angeles, Las Vegas, and Disneyland, where you can go and have quality leisure time.
Job
If you don't have a job before moving, then make sure to apply and get a job before moving to San Diego. The reason is the high cost of living in San Diego. The most popular areas of employment are tourism, military, etc. Also, you can apply for the post of physicians, Chief executives. The best employers in San Diego are health care companies and the University of California Etc.
As we are done with the tips for your move, here is a checklist for you.
Checklist for moving to San Diego
Finalize a date: The first thing on your checklist should be the task of finalizing a date for your move.
Find a place to live in: Next thing on your checklist should be a house. Contact real estate agents in San Diego to search for a home to find the most suitable place for your stay.
Appointment with a moving company: Book an appointment with a moving company. You can contact 4-5 companies, get their quotes, and then make an appointment with a company that fits in your budget. To start with, you can contact San Diego movers.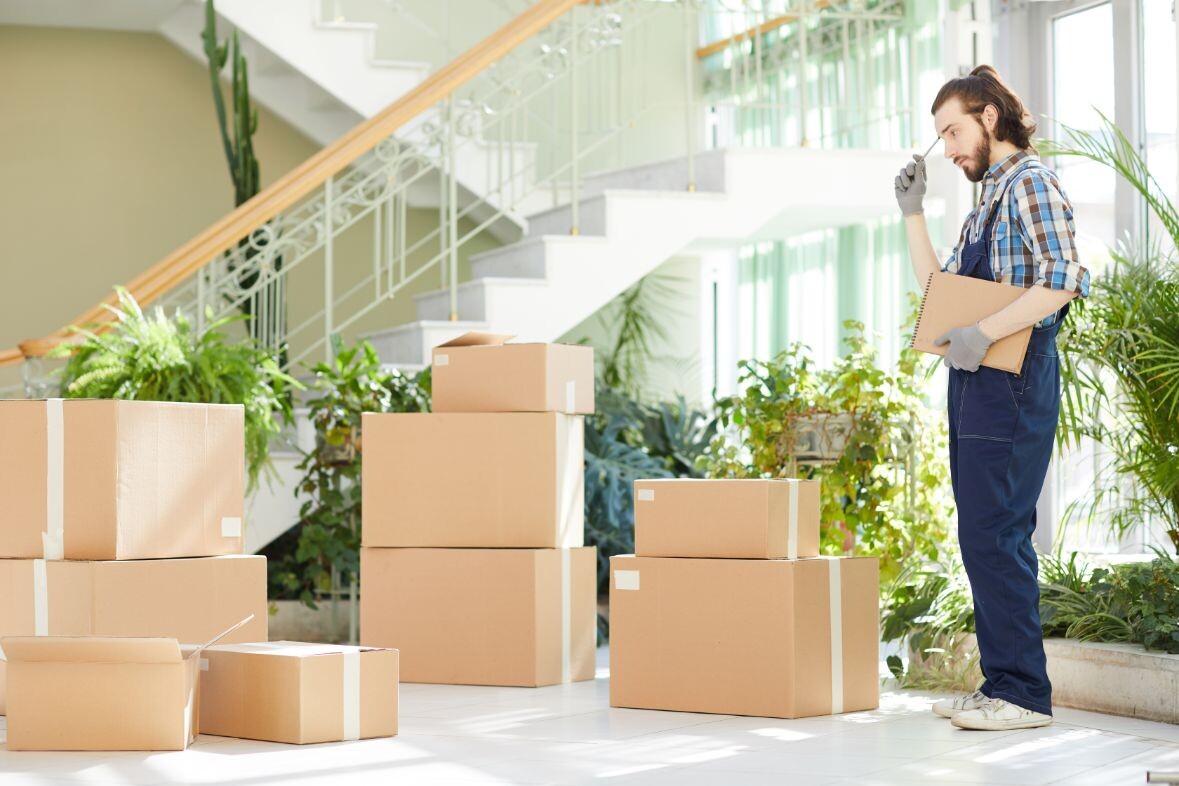 Parking Situation: Go through the parking situation in San Diego if you are planning to buy your car, you may get into trouble if you are not aware of the policies regarding parking in San Diego.
Compass Card: Buy a Compass Card, this is for public transportation. You must have one even if you don't want to use the public transportation system.
Once you have completed the important tasks on the checklist, you can start with the packing. Arrange all the packing supplies and start packing from one month before and don't procrastinate the things. Make a list of all the things that you need to take with you so that you don't forget anything. Once you have packed and loaded everything, check the house thoroughly again to make sure that you have taken everything.