Last Updated on March 8, 2022
When you are building a brand or a business, chances are you are also ramping up your email marketing efforts. Why? Because email marketing brings in one of the highest returns on investments or ROIs. But, in order to unleash this ROI, you need to make sure you adopt the best possible practices.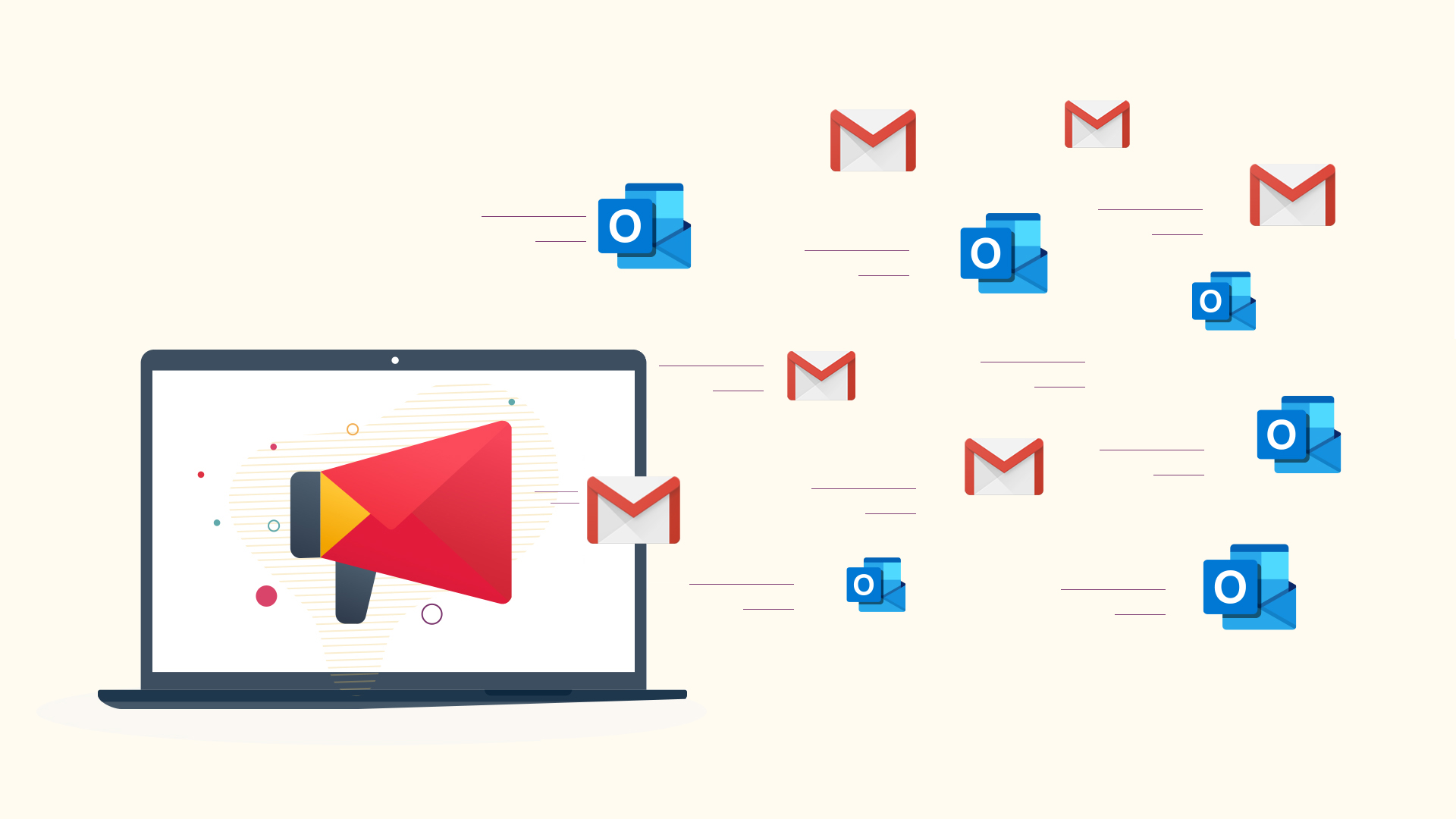 Your email marketing campaign starts with drafting the ideal text and the implementation is in effect with an ideal mailing list. Chances are you have an extensive mailing list, or you are working towards creating an extensive mailing list. The catch 20 of a large mailing list is that, if not managed well, it can end up in the spam folder of your readers.
If you are building a brand, chances are you are sending out marketing emails in bulk. Starting from cleaning your list to signing off your emails with the perfect email signature generator, each part of the email marketing puzzle is equally important. Here is a guide on how to send bulk emails without spamming.
Clean your list
Your mailing list is not something that is built overnight. At times it takes months, years, and even decades. Over this period of time people change their jobs, their preferences and therefore their email addresses change. Keeping this in mind, email list cleaning involves removing inactive and inaccurate data from your email database.
Annually around 20-30% of email addresses become dead. This means that if you do not clean your list at least once a year 20-30% of your emails will bounce before it enters any mailbox. Also, having a hold of an updated list will ensure your efforts are targeted towards relevant readers and yield the required results from your email marketing efforts.
Create high-quality template
Use professional email signature: Part of not ending up in the spam folder is becoming a brand that sends an email that your recipients open. The likelihood of your contacts engaging with your content is higher when your content is relevant. In fact, relevant content is less likely to be written off by your contacts as spammers.
Adding a professional email signature makes your email more personal, helps build trust and stay away from the spam folder.
Work with subject line: The subject line is the gateway to your email. Regardless of how engaging or good your email marketing campaign is if the subject line is not enticing your reader will not open your email. Even worse, if there are certain spam trigger words that are a part of your subject line then your wonderfully crafted email can end up in the spam folder. Be mindful of spam trigger words and avoid using them at all costs.
Keep content relevant and simple: You want to position your brand and branding material as something your readers look forward to. Once the email content passes the spam filter checks, the next step is to focus on the relevance of the content. If your email content is able to build trust with the reader and motivate them to take action and be responsive to your emails, then your recipient will open your email.
Along with content, formatting and style details can also put your email at risk of being flagged as spam content due to engagement issues. Just keep the content relevant and simple and establish your brand as a trusted source in your industry.
Work on your design: The design of your email is very important. You do not want an excess of text, neither do you want an excess of images. The goal is to make sure everything looks well put together and integrated. In the process, work on your design. The design needs to look good and it needs to be responsive and compatible across all devices.
The last thing you want is for your recipient to open your email on their mobile device and mark it as spam because of the incompatible design. So, focus on the overall design and make sure it is responsive to avoid ending up in the spam folder.
Add unsubscribe link: Though the purpose of your email marketing campaign is to continuously build a list of subscribers and retain existing subscribers, the reality is that you will lose some readers. Including an unsubscribe link in all your emails will ensure that the ones who are no longer interested in your content can unsubscribe.
Given that subscribers who do not engage with your content do not add value to your email marketing efforts, it is best to target your efforts towards the ones that are most interested. Make unsubscription easy and leave yourself with a relevant mailing list at all times.
Use email authentication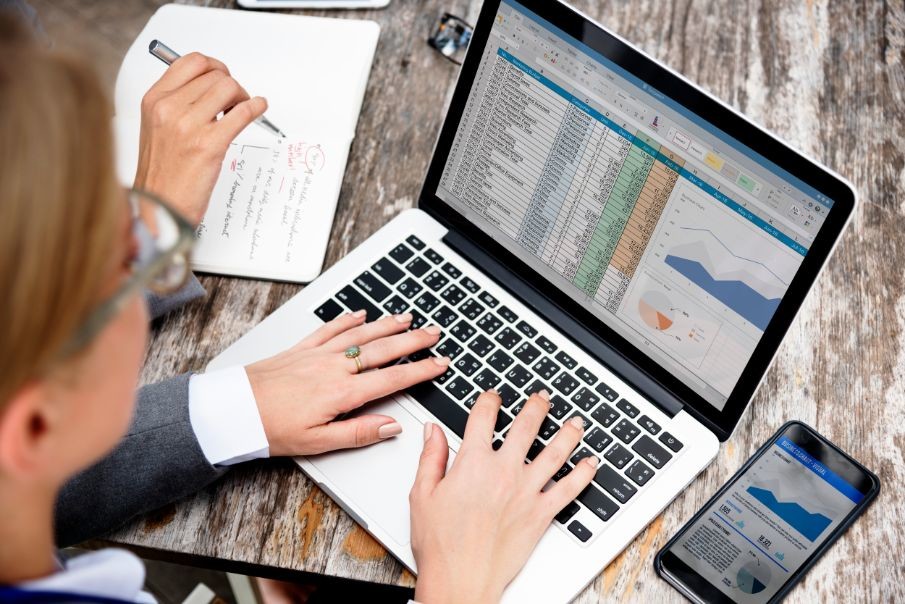 As the term suggests, email authentication is ensuring that the mailing list you have in front of you is accurate. Having email authentication systems in place is an essential step in building trust between you and mailbox providers. For example, chances are you will choose to segment your mailing list.
Using an email authentication step allows you to make sure your efforts are being targeted towards the individuals you want in the way you want to reach them. There are customer relationship management or CRM tools that provide this service. Integrating this into your email marketing efforts will make sure that you reach your recipients in the best possible way and it also allows you to assess your email marketing metrics accurately. Both of which will ensure that you are in a position to send bulk emails without spamming your readers.
Monitor your reputation
Email marketing campaigns are not about meaninglessly scheduling and sending emails. Part of curating content is about understanding what your target audience wants. This knowledge about your target audience is not static and needs to evolve based on the reception of your clients on an ongoing basis. Once you have your email list and content, you need to monitor your email sending reputation.
After putting in all the efforts in drafting the perfect email content, finding the ideal pictures, placing the perfect banner with your email signature, and sending out the emails at the perfect time, the last thing you want is to end up in the spam folder. To make sure your efforts are in alignment with your readers, you need to monitor your reputation. This mindset will allow you to send bulk emails without ending up in the spam folder.
Use email marketing tools
With the increase in email marketing campaigns and the proven ROIs, there is also a rise in email marketing tools. There are great email marketing platforms that are designed to help you avoid many of the pitfalls associated with scheduling and sending bulk email. From creating templates to scheduling posts to creating the perfect email signature, to managing everything and beyond; there are great email marketing tools available to supplement your email marketing campaign efforts.
The goal is to make sure you and your sales team are not exhausted and have optimized efforts at all times. Using these tools when relevant will allow you to make the most of your marketing budget, while also targeting your efforts wisely to yield the best possible results.
An email marketing campaign has become a staple for all brands and businesses. Whether you are an individual providing a service or a conglomerate with multiple vertices, email marketing is a part of your marketing strategy. For businesses of sizes and types, the desire to avoid spamming is unanimous. Each time you have doubts about whether or not your email will end up in the spam folder of your recipient, skim through this guide.