Last Updated on November 12, 2020
What Is An Instagram Growth Service?
Instagram is one of the leading social media networking platforms, which appeals to businesses and everyday users alike.

As with any other social media channels, maintaining your visibility on Instagram doesn't come easy. You must endeavor to increase engagement by posting unique and captivating content regularly on your Instagram account. But despite your best efforts, you may never garner any substantial followers without investing in some form of Instagram growth services.

An Instagram growth service simply refers to a special tool that enables you to increase your followers on Instagram, thereby enhancing your visibility on the platform. With these services, you won't have to spend too much time of your own trying to build your personal or corporate brand on Instagram.

To give you a head start in your search for a suitable Instagram growth service, we've trawled the internet to collate some of the best tools you might consider trying out.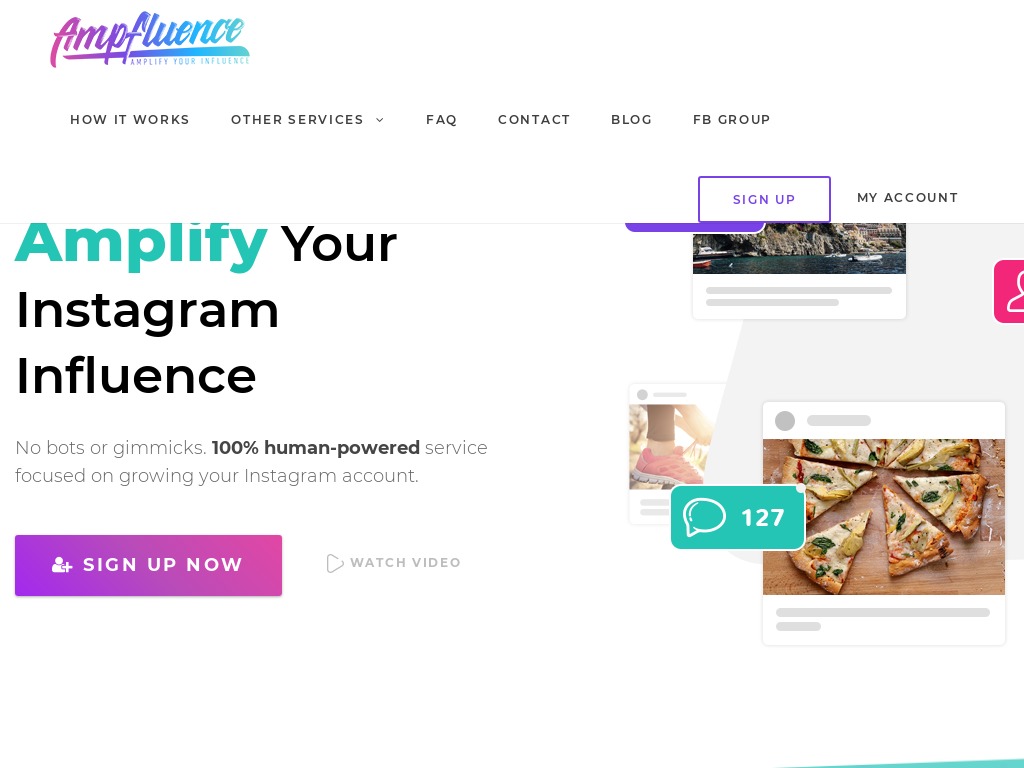 Ampfluence is an Instagram growth service that promises to boost your Instagram account organically. The tool doesn't use any bots or automated software, which means that you get real quality followers and not fake accounts. That's especially beneficial to businesses on Instagram, whose primary goal is to convert visitors to their Instagram profiles into actual clients.

To get started, you'll need to sign up with Ampfluence. After that, you'll start with a consultation where you allow the service to learn more about the nature of your account, brand, your goals on Instagram, and the types of followers you're looking for. The team then picks it up from there.

Ampfluence plans start from $129 per month, which may sound like much for some people. Fortunately, there's no commitment and you can always cancel the program without incurring any liabilities.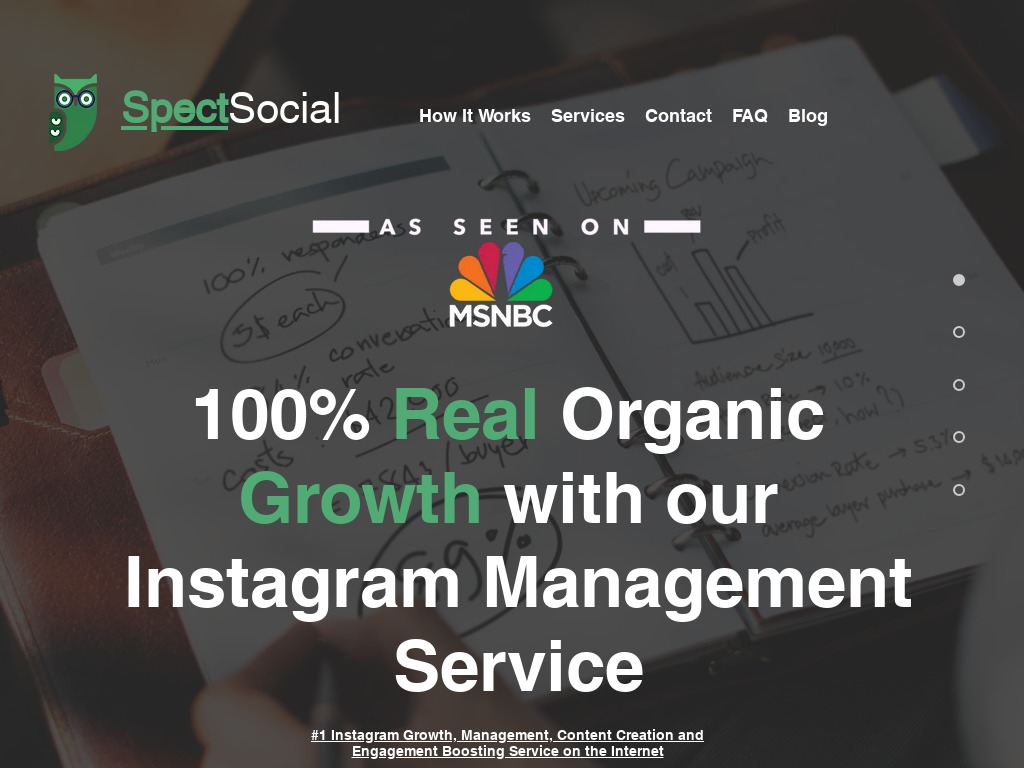 Spectsocial works in a similar manner as any quality Instagram growth service. You get started by providing information pertaining to the nature of your Instagram account and your ultimate goals on the platform.

After that, Spectsocial's account managers get down to work immediately by reaching out to real users who're interested in accounts similar to yours. Within no time, you'll begin to enjoy an endless stream of users engaging with your content, no matter your niche. The service also prides itself on its fast, reliable, and round-the-clock support team.

Spectsocial plans start from $197, with the flexibility of canceling your subscription at any time.
Many social media growth tools cater to various social networking channels. But some like Krootez target their services specifically to Instagrammers.

Krootez promises to boost the growth of your Instagram account using real followers, views, and likes. The tool implements powerful algorithms that work in tandem with the platform's guidelines to drive real and quality traffic to your profile. Another great thing to love about Krootez is that they have services customized for different Instagram users, ranging from businesses to brands, influencers, and everyday users.

Krootez is also one of the most affordable Instagram growth services, charging a paltry $1.99 for small orders.
Upleap claims to power up your Instagram account 300% faster compared to other popular Instagram growth tools. Once you get signed up on the platform, Upleap assigns a dedicated account manager that works specifically to boost your Instagram account.

The account manager will study your account carefully before recommending relevant hashtags that will see your account outpace those of your competitors. Not only does Upleap engage with real followers, but it also sources for those followers from niches similar to that of your brand. Whether you're looking to boost the visibility of your personal account, online store, or business brand, you can trust Upleap to deliver.

The service comes with a 3-days trial period, after which you'll need to purchase the cheapest package at $39/month.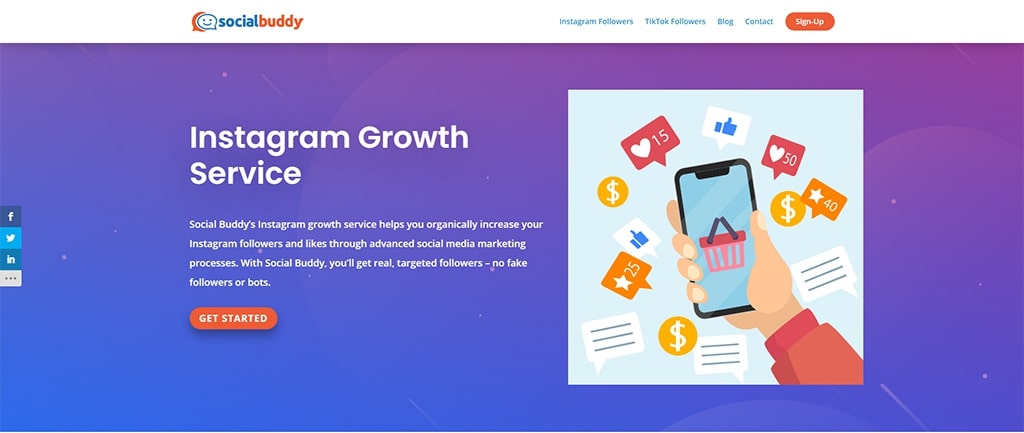 Social Buddy is another go-to app if you're looking to grow your Instagram account and improve your visibility on the platform. The tool implements advanced targeting to locate real users that might be interested in your content, using various targeting factors like your location, niche, competitors, and relevant hashtags.

The service can even target followers based on influencers in your niche as well as your activity on other social networking platforms like TikTok. After signing up with Social Buddy, you're entitled to a customer support contact whom you can reach out to via chat, phone, or email.

Monthly plans start from $59.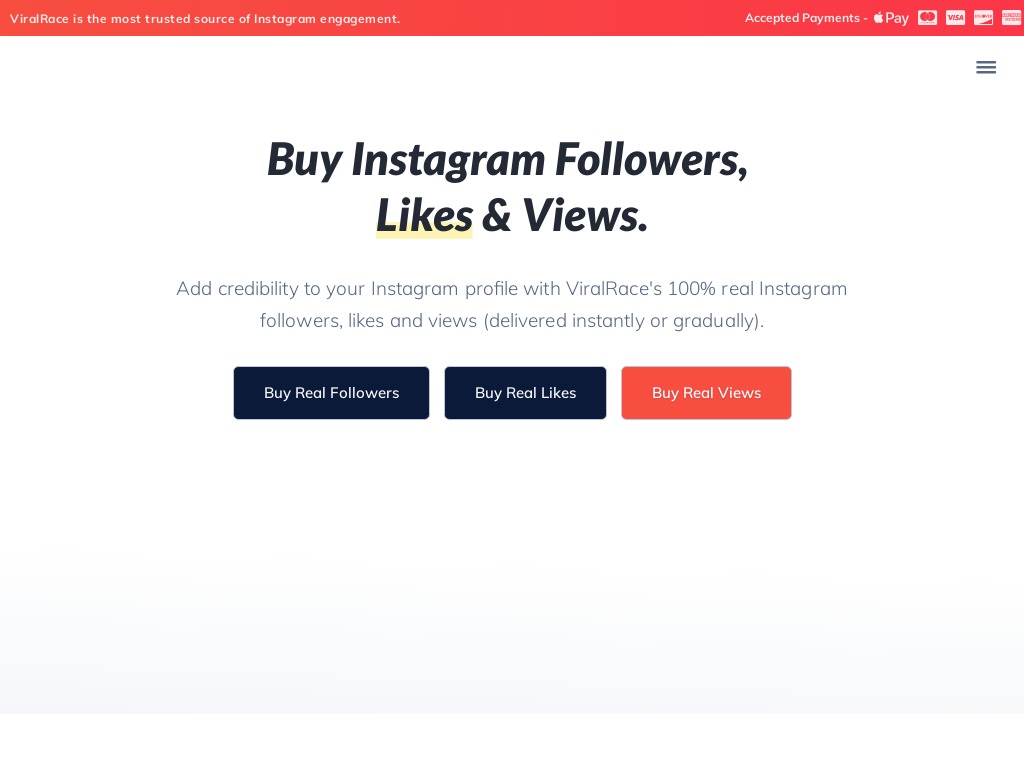 Like many reliable Instagram growth services, YoViral offers you unhindered access to thousands of real users. It also targets users in your niche and who might be interested in consuming your Instagram content and services.

YoViral delivers users your account in one go or gradually at your preferred rate. The tool targets each post you make and doesn't impose a cap on the number of times you should post in a day. Each time you make a post, it takes a paltry 30 seconds for YoViral to detect the post and begin directing likes and views to it. That means every post you make on Instagram has the potential to go viral.

To get started, you'll need to enter your username and then choose your preferred plan and delivery speed. YoViral plans start from $9.99 per month.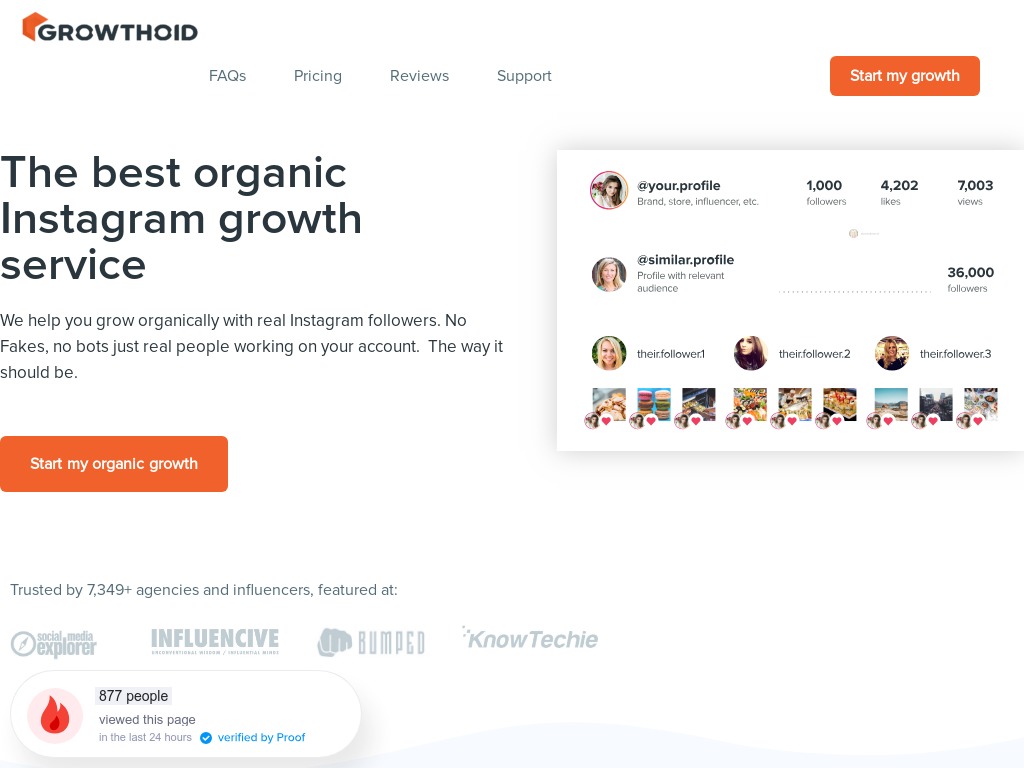 Growthoid is an Instagram growth service that promises to boost your account using manual engagements. All followers, comments, likes, and views to your account come from real users, ensuring that your account doesn't get suspended.

When you get started with Growthoid, you'll be taken through a short survey that offers you a sneak preview of the kind of services to expect. After that, the platform will assign a dedicated agent to your Instagram account, who works tirelessly to bring engagement to your account while also addressing your queries and concerns.

Growthoid paid plans start from $49/month.
Wrap Up
Choosing an Instagram growth service is not a walk in the park. While there are hundreds of tools to select from, the convention is to always go for a service that promises to grow your account organically. Also, the tool that you choose should be reasonably affordable, as well as compatible with various operating systems. Fortunately, all the above-reviewed Instagram growth services score highly across all these parameters.